Too much water, not enough light etc?
misterpatrick
(4)
April 23, 2012
Hello all,
some of my seedlings are getting yellow leaves with drying edges. Wondering if I over-watered them earlier this week or if it's something else. They are on their second potting up, I think about eight weeks old. I started them in Jiffy Organic Seed Starting mix. They have not been fertilized though I gave a few of them some a light drink of fish extract. They are under the lights for about 16 hours a day. I have the fan on them for 2 to 4 hours a day but it's not an oscillating fan as both of mine broke (!) and of course no one is stocking fans yet so I have to use an old box fan that won't work with my timer.
Any tips appreciated!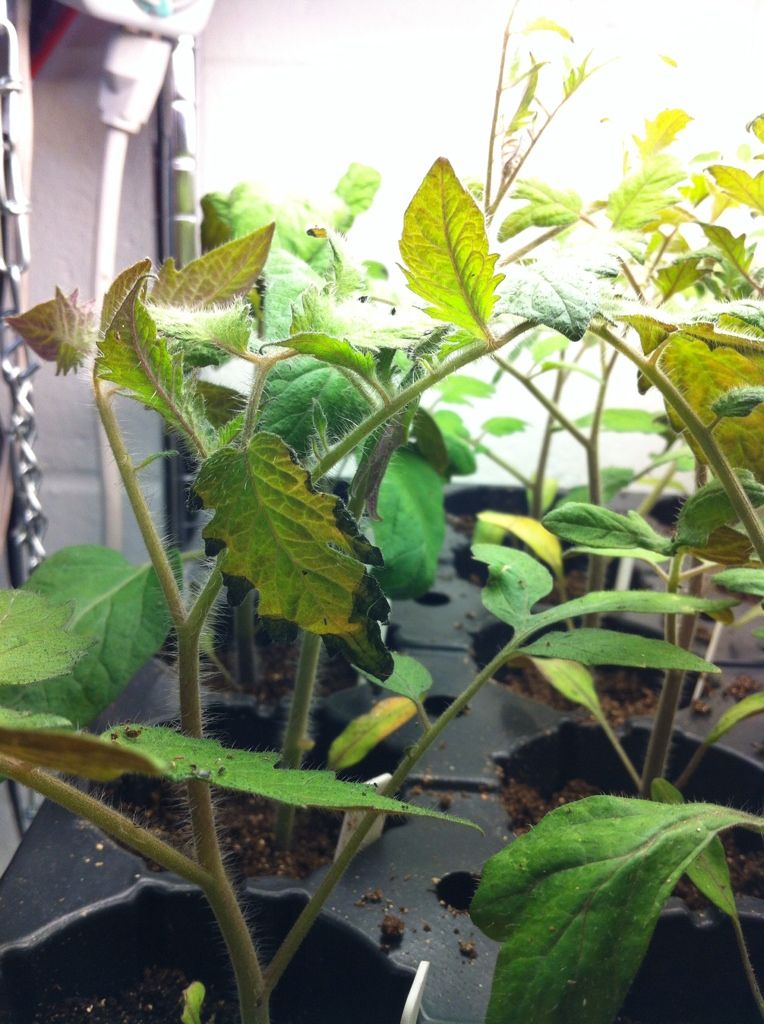 You can sort of see the yellowing on the potato leafed variety here. The drying is not as severe as in the photo above.