What we did Sunday Afternoon
melvalena
January 20, 2014
The ice storm back in Dec killed all my swiss chard. I decided it was time to do something about that... I researched and planned it all week then purchased the materials. Sunday morning I called the grandkids to come help build it.
It worked out great. It needs some tweaking for next year but should work for the rest of what's left of our winter and early spring. Right now, at noon its 81 degrees in there. I don't expect much protection over night, but its better than nothing.
I've planted pretty hardy greens, some fall root things and some sugar snap peas. I purchased some broccoli plants that I've just set in there to be planted in ground in about 4 - 6 weeks. We'll see how they do.
Getting started I topped off the beds, and put one of the pvc poles in place to get an idea of how tall the structure would be. Also made my grid for planting seeds.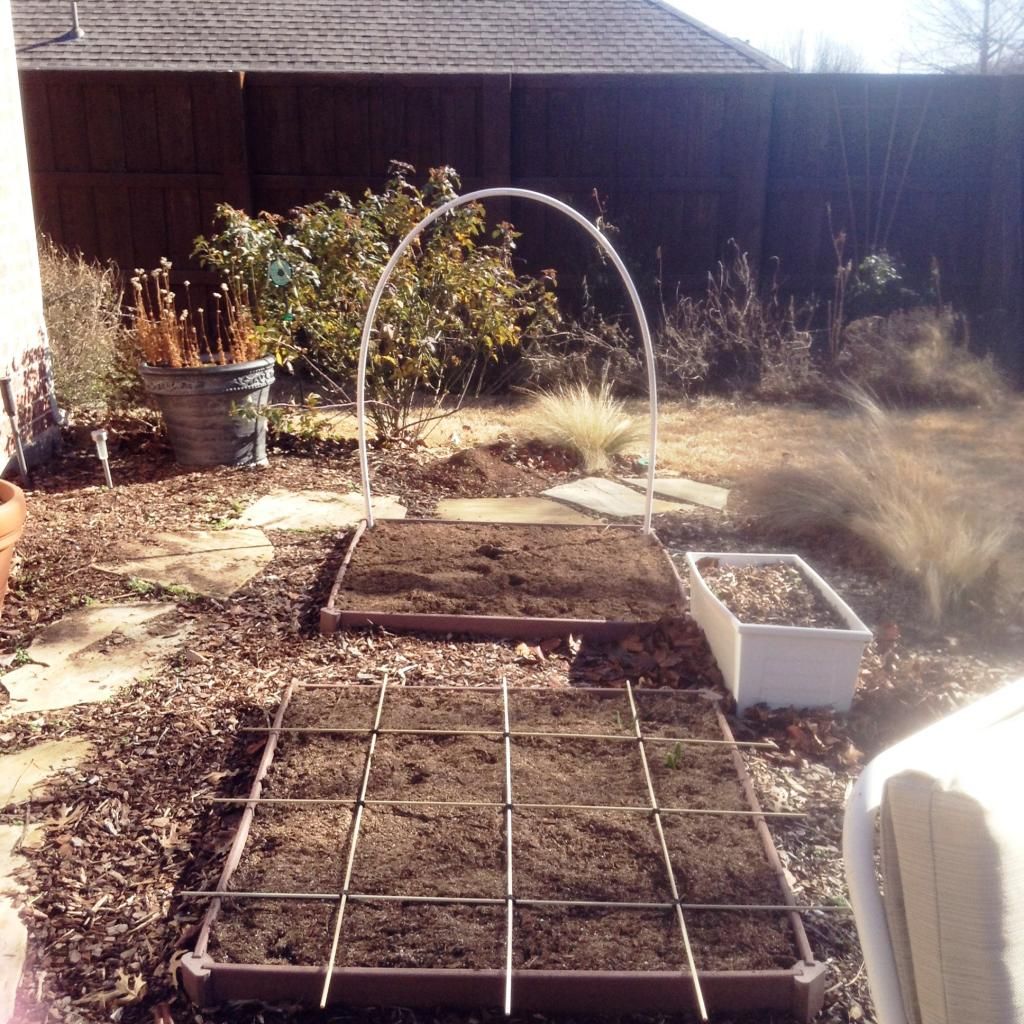 Then I planted my seeds, put the tomato cages in for the sugar snap peas, and watered the beds. The grand boys placed the rest of the pvc poles and got started on the plastic.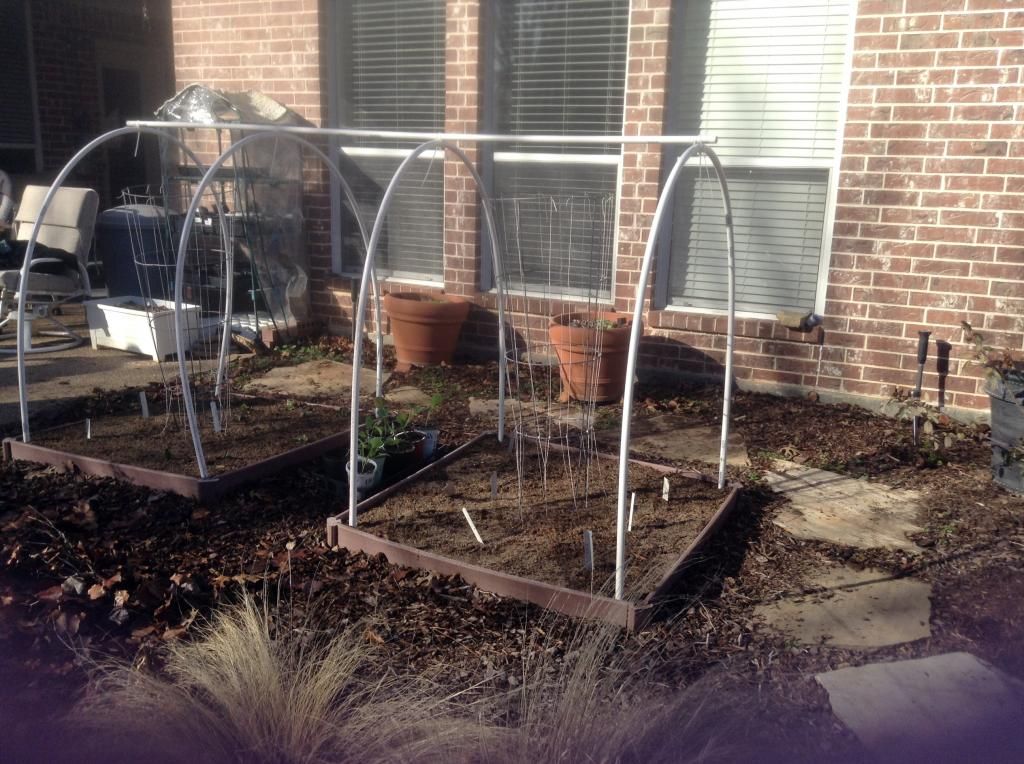 Here are my guys working on the plastic:

and here it is, all finished: