Fun Junkin'
roselee z8b S.W. Texas
February 9, 2012
Thanks to Rock-Oak-Deer Shirley's blog I found out about a great junk yard in downtown San Antonio; Yeyas Antiques and Oddities. Not wasting any time Castrogardener Patty, Shirley and I arranged to meet there last week.
Well, it is a 'picker's paradise' to say the least. Since there is not much else to post pictures about I thought you it would be fun to share photos of my finds.
Incidentally, Bob's favorite joke on me is a sign he saw outside an Antique store: "I buy junk and sell antiques." So here's my 'antiques'.
This is my first find; a vintage metal bird bath. Notice the little frogs on the bottom. They are also on the bark designed stand ...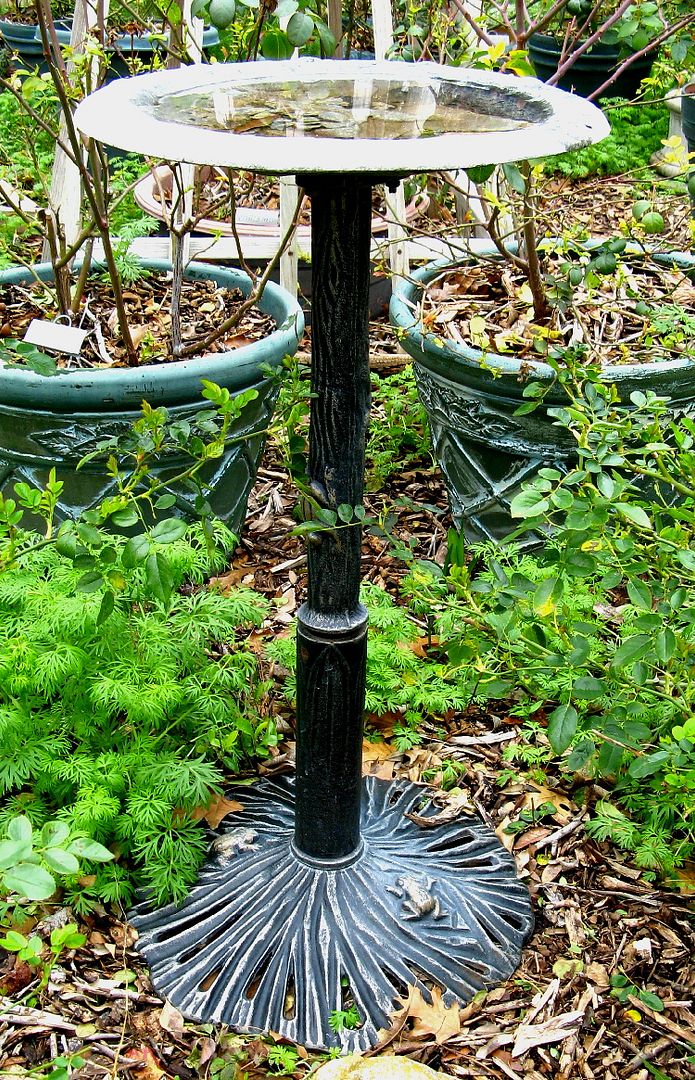 Here is another vintage metal bird bath. It will be antiqued, hopefully to look like aged bronze ...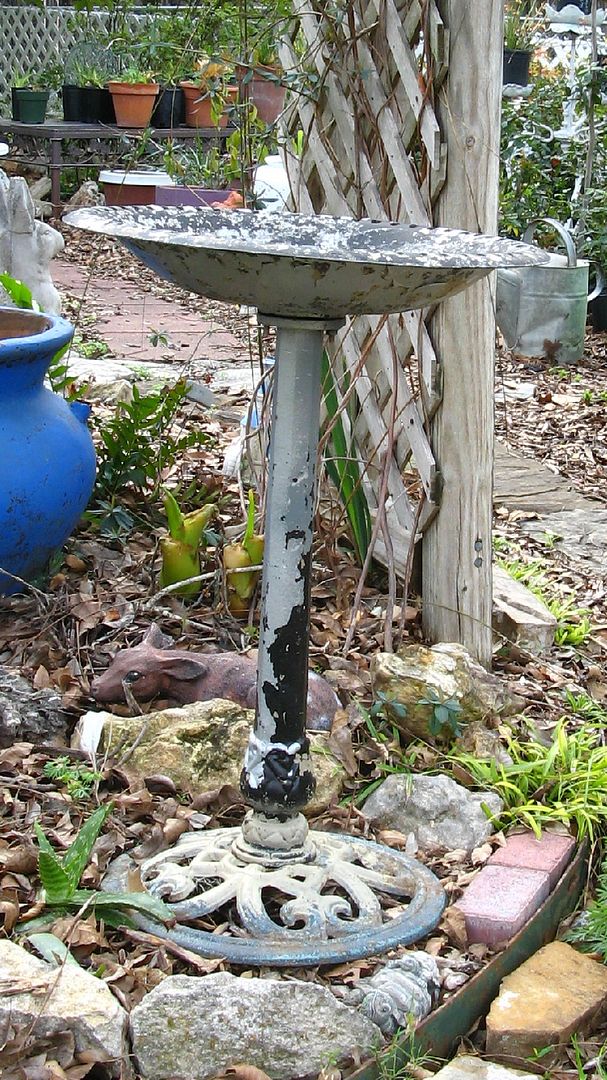 This old rusty metal chair will hold a plant someday. The little clay block on the left is another find ...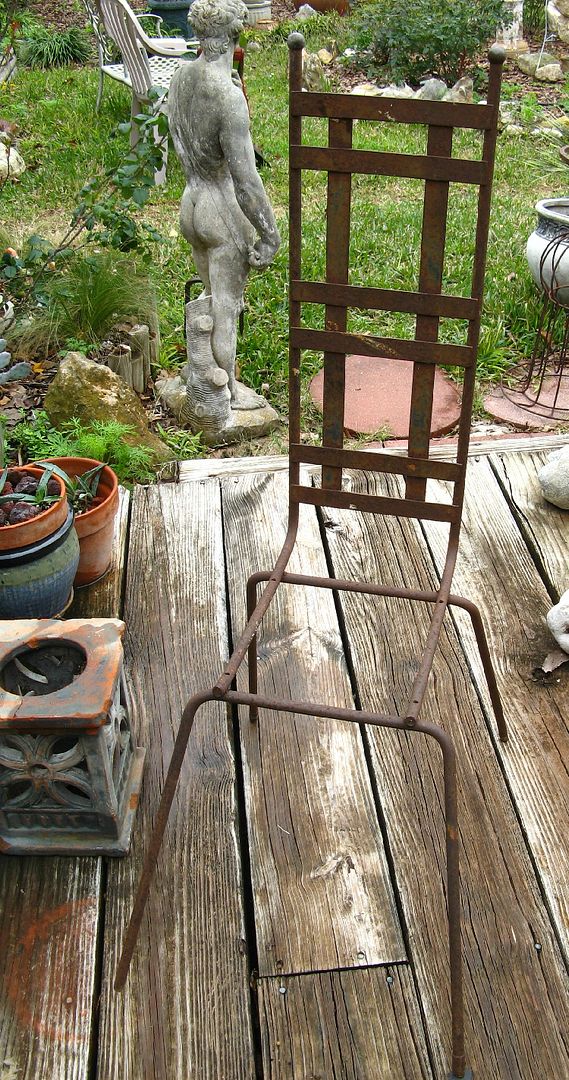 These two rusty metal pieces were originally some sort of light fixture, but will be employed in my garden to hold pots ...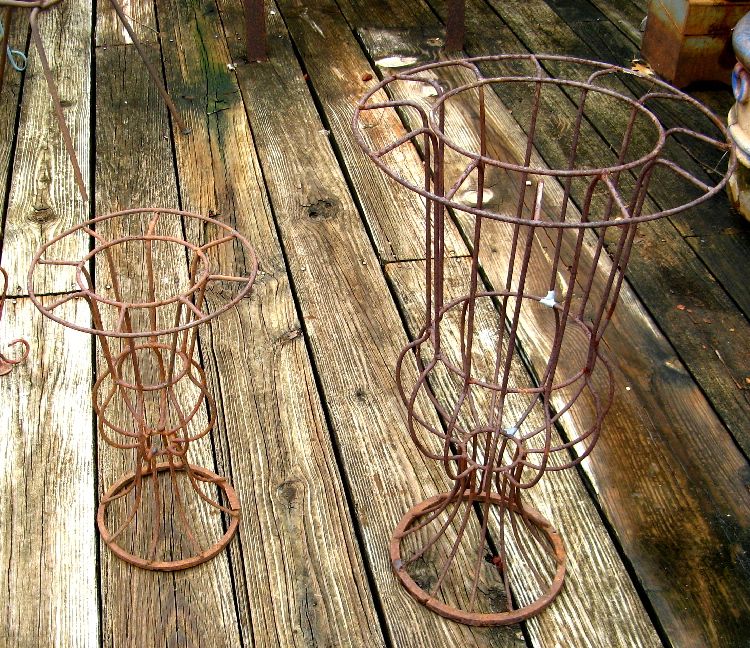 After returning home I remembered seeing these two pots and thought they might work on the plant stands. Yeya's location is on Commerce street just a few blocks off of Hwy. 37 so I persuaded Bob to stop by on the way home from church Sunday so I could get them -- in the pouring down rain -- in my church clothes! Pots and stands will probably be painted ...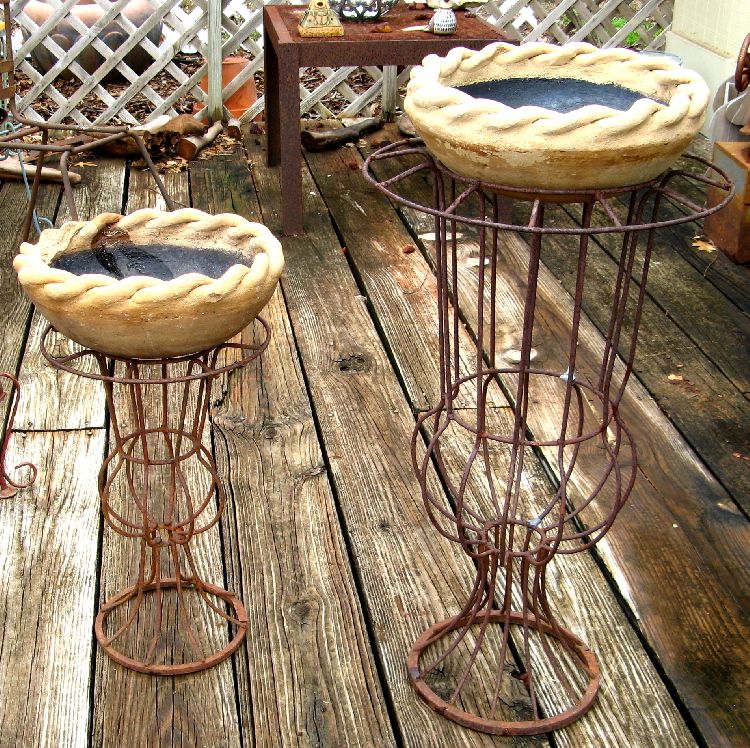 Another find was this clay pillar. It has a nice design which will be brought out by antiquing ...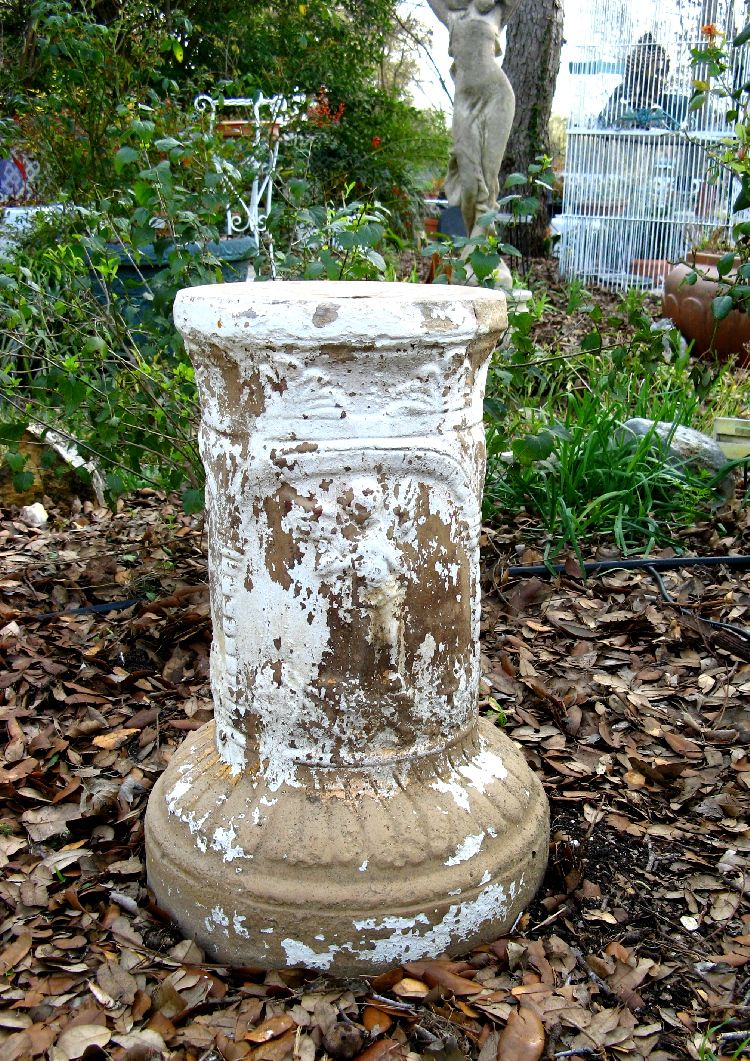 This old clay pot and matching stand were once covered with mirrors set in a mosaic style. I like the old 'artifact' look it gives so will probably leave it as it is. I plopped a pot of ferns in it, but will plant something else in it later ...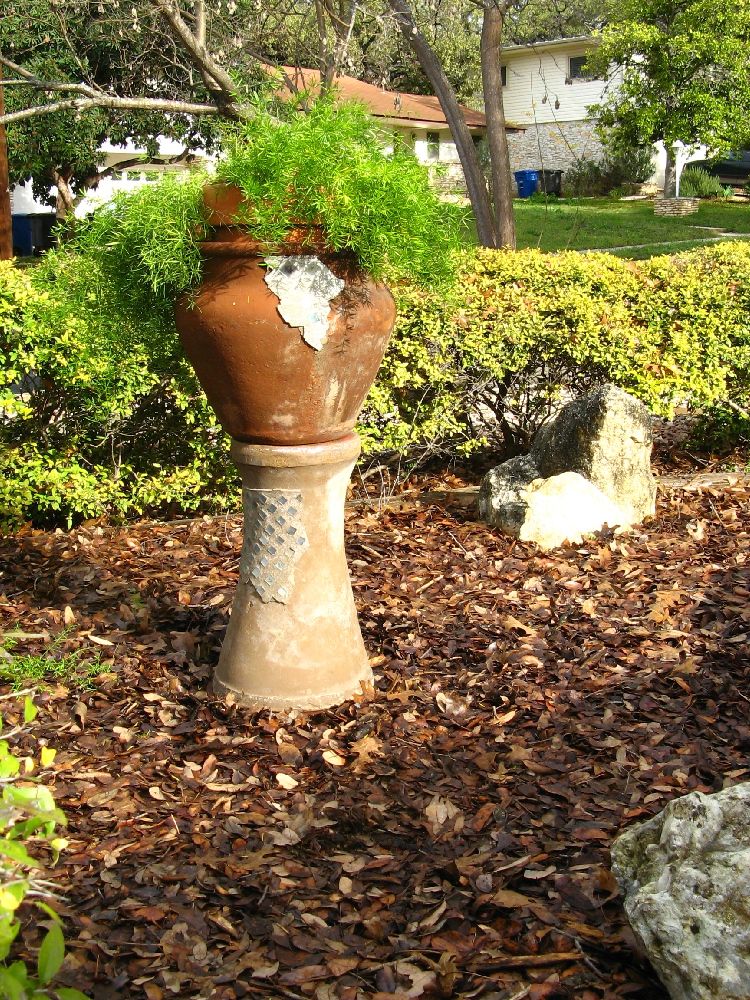 Another find is the off white glazed strawberry pot that looks pretty good whether planted or not ...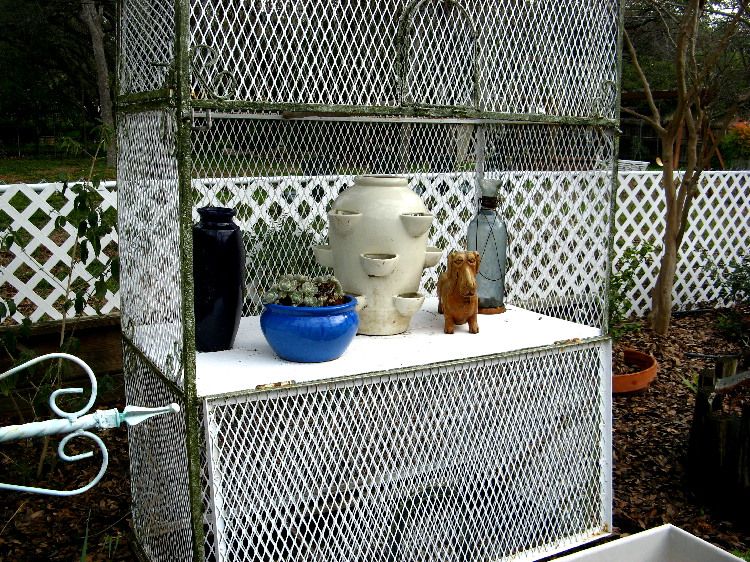 This very old Mexican clay pot has very nice Aztec designs. It's sitting on the work bench to have a hair line crack stablized with epoxy. The design will be brought out with some sort of light antiquing ...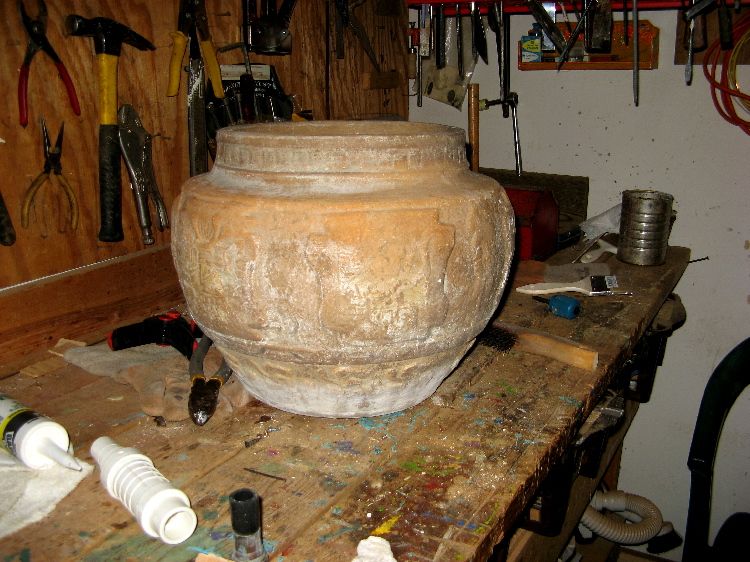 Mario, the very personable owner of Yeyas, believes in a quick turnover of merchandise so everything seems reasonably priced. The vintage bird baths were $15 and $20 and the other pieces were between $5 and $12.
After all our hard work digging through the junk for our treasures we had a wonderful meal at a Mexican restaurant on Broadway, Tomatillos.
I hope you enjoyed seeing my 'haul'. For me it's so creative to find junk and make it into 'antique' yard art.
This is Shirley's blog about Yeyas:
http://rockoakdeer.blogspot.com/2012/01/yeyas-antiques-and-oddities.html
Here is a link that might be useful: More about Yeyas ...