Should I Fertilize Seedlings?
misterpatrick
(4)
April 19, 2012
Hello all,
I've got my tomatoes going nicely. I'm going to start hardening them off this weekend and was wondering if I should add some fish/seaweed fertilizer to their water when I bottom water them this evening? I've read that adding that when I transplant them can help with the transition, but wondering if it would give them a bit of a growth boast before I plant them out.
Here's a photo of where they are at sizewise: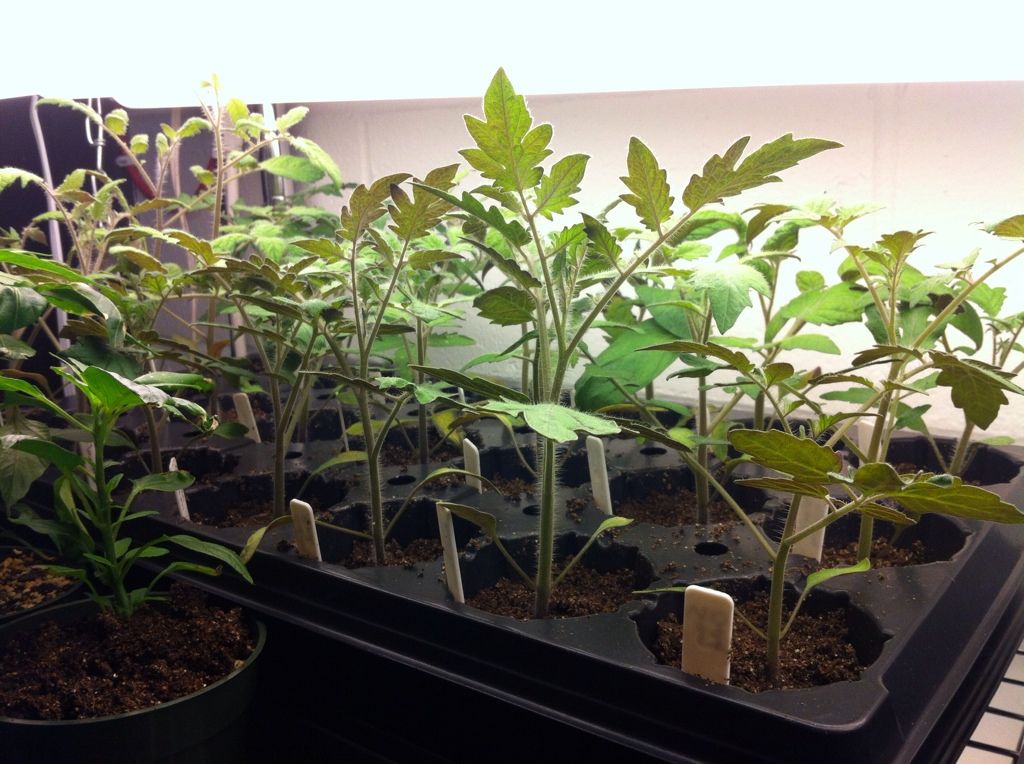 Also, I have a few that are much smaller - so probably four or ore true leaves as they were started later. Just wondering if it's ok to start hardening them off as well.