Visiting Gottagarden's and Mulchy's Gardens : )
Husky, Gardenfrog, and I went to visit Gottagarden's and Mulchy's last evening. It was great. We got to see wonderful gardens, chat, and then end the evening with cheese cake. What more could you want? : )
Thank you both for having us over !
This is one shot from Mulchy's.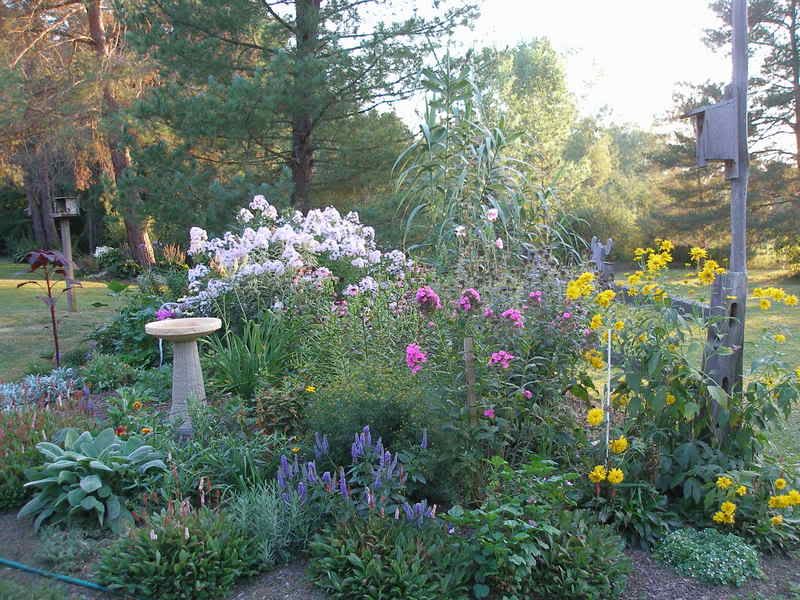 Here's one from Gottagarden's.
There are more photos in my Photobucket album on the link below. Now, I must admit I am an idiot. I forgot to take photos at Gottagardens on the first go around, so some shots look sort of dark because it was getting late.
Kathy,
Thanks again for driving over there! I had fun chatting with you as usual.
Here's the speciosum rubrum lily that I told you about that is still blooming now.
Remy
Here is a link that might be useful: Gottagarden's and Mulchy's Gardens Album