Roses and Ongoing Garden Projects ...
roselee z8b S.W. Texas
March 21, 2012
I just couldn't stop myself from showing you some more of the roses and projects. This looks like the best spring ever for roses in my garden, but then I tend to live in the moment so how would I know?
Wanderin' Wind is trying to cover David. Some would say it's about time something did ;-)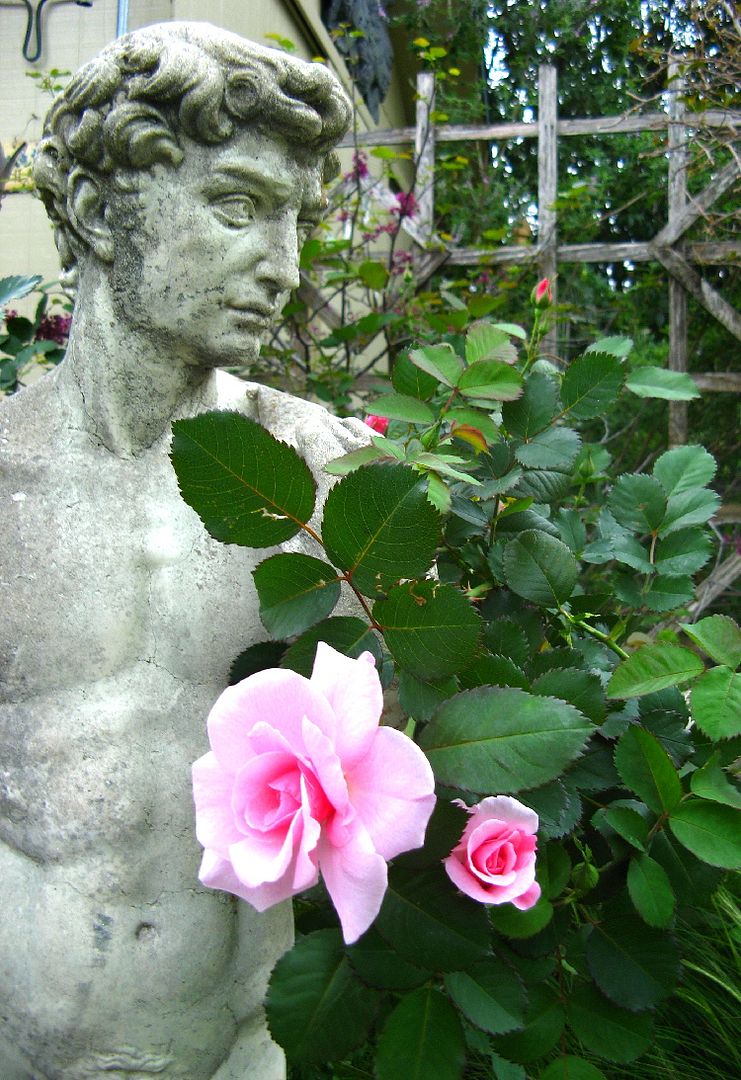 Mrs. Dudley Cross shows none of the pink that she will when the weather warms ...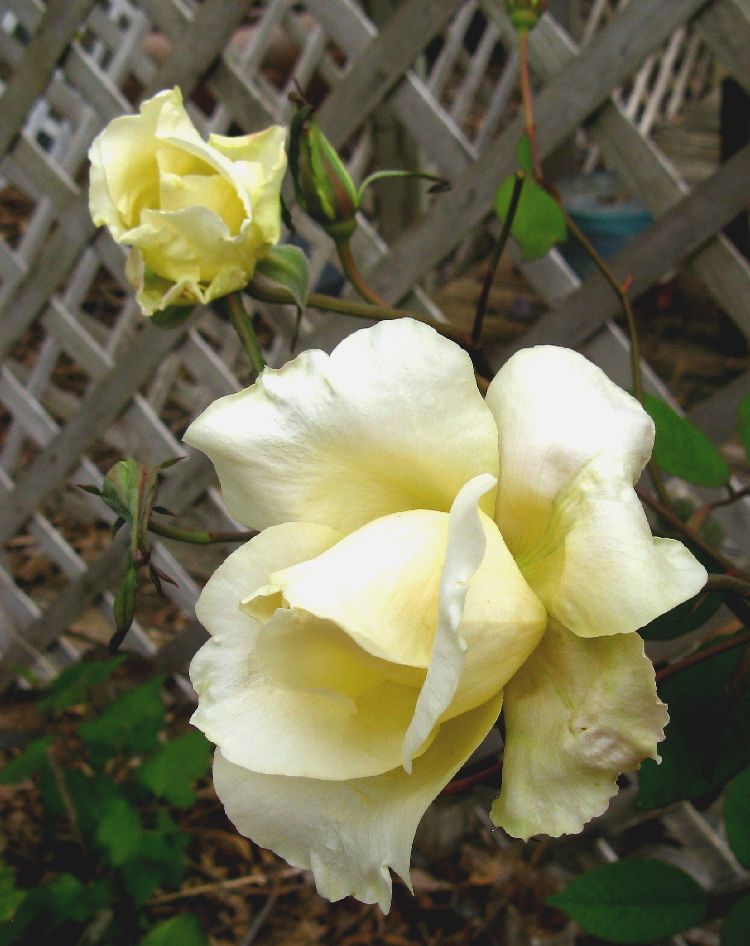 Nor does Gruss an Aachen show the bright pink edges in this cooler weather. I love changeable roses ...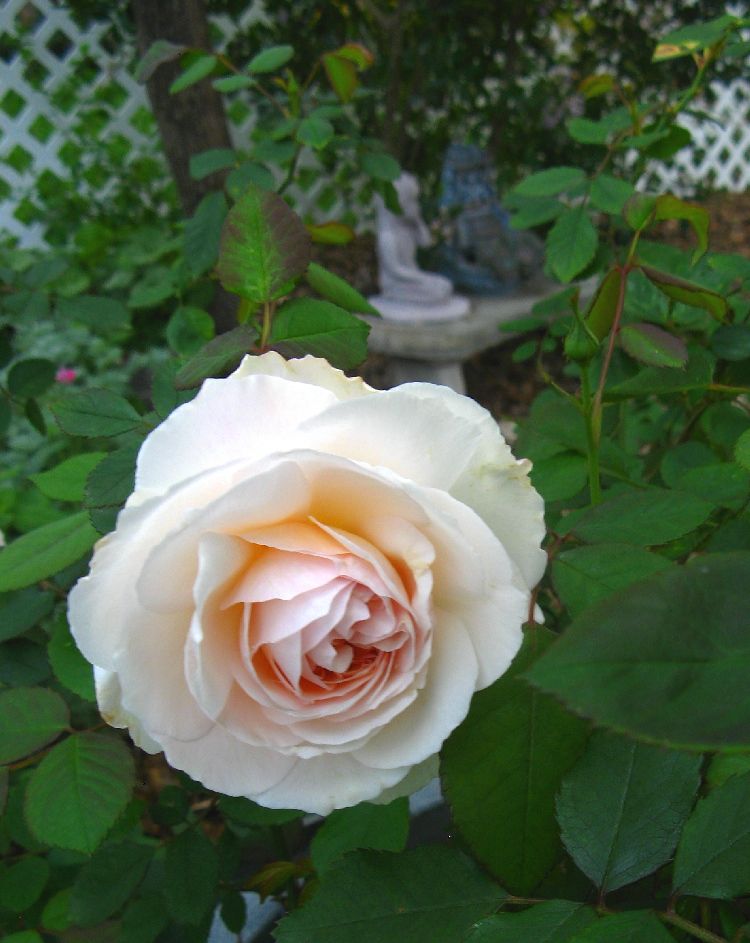 Mrs. R. M. Finch's clusters are huge ...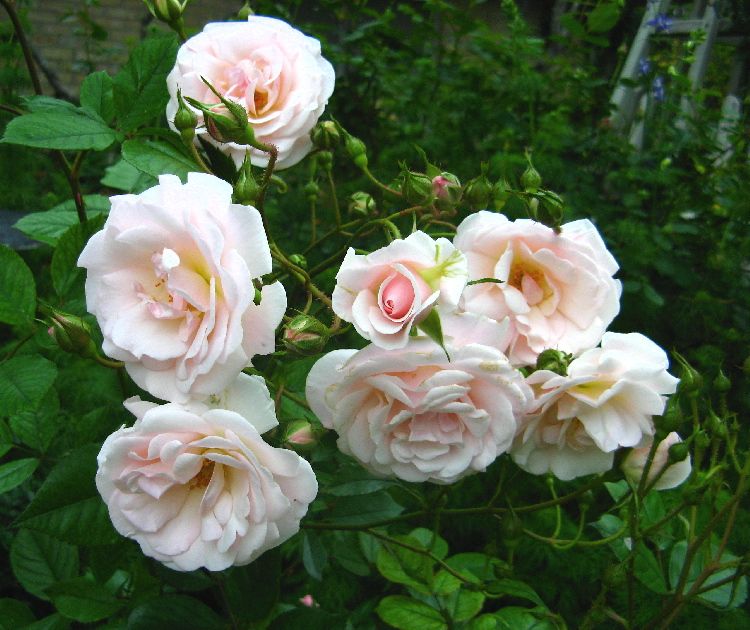 Ah, the incomparable delicate blooms of Duchess Brabant. Thank you Meredith for the cutting you gave me a couple of years ago to start this rose ...
A deeper shade of pink is from a bloom deeper within the bush. The Duchess probably has the strongest of the tea scents the class is noted for ...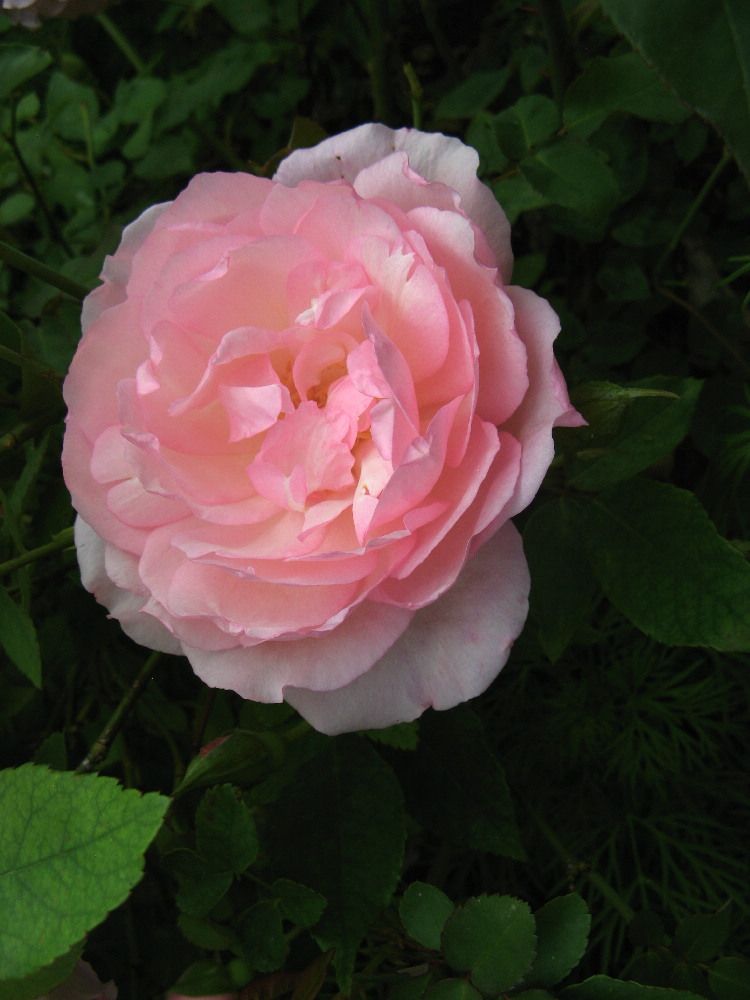 Pretty Jessica is new for me this year and what a rose! I love the large shaded very fragrant cabbagy pink blooms on a small plant. I planted her by Prospero thinking their colors would go well together and they do, but I didn't realize her blooms would be so much larger than his ...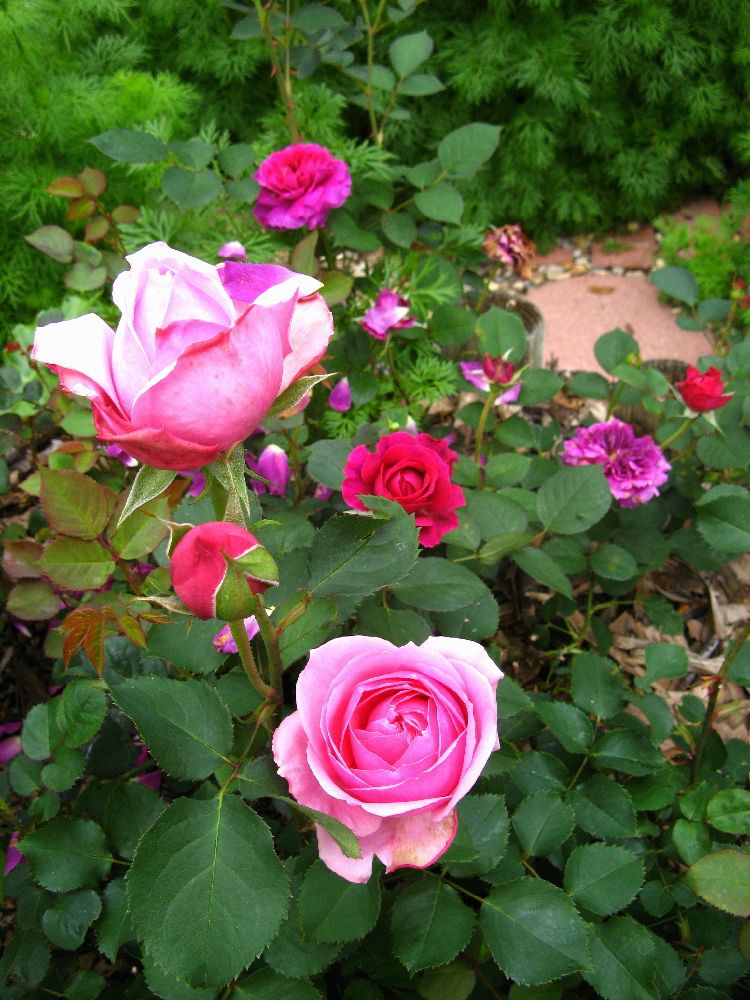 Leonie Lamesch's blooms are shaded, which I love, and no two are ever the same color. Some can be quite a deep cream edged in bright pink. Here she is more in her pink stage ...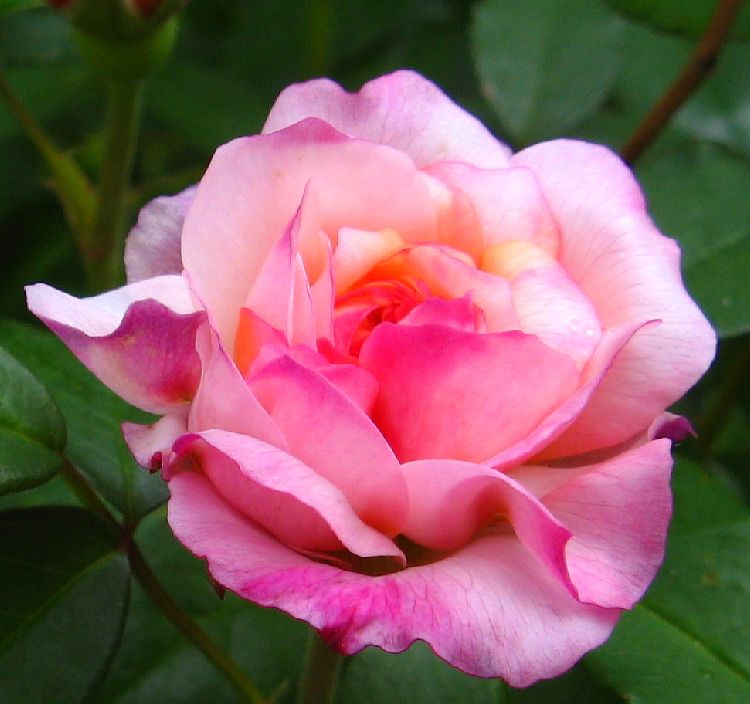 Now for some of the recent garden projects. A dear friend gave me this "Old Man of the Garden" bird feeder. I gave him eyes. He seems quite surprised at what he sees ...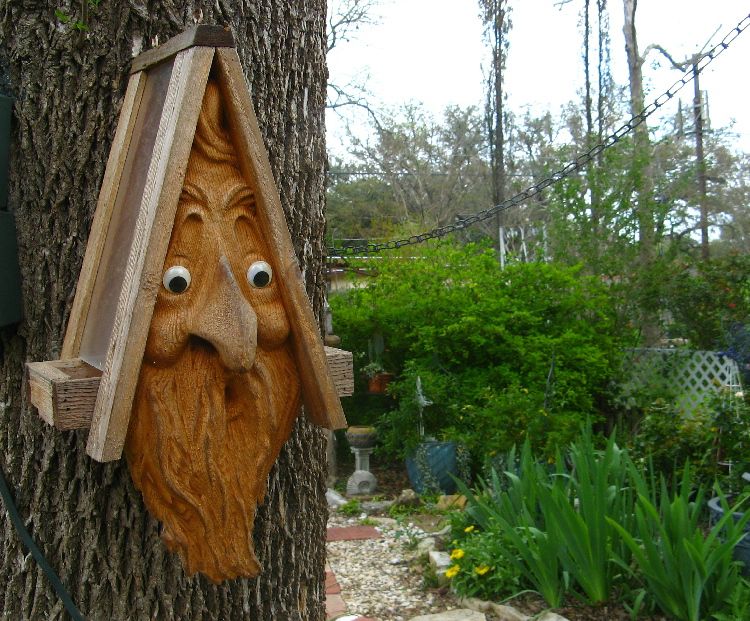 I painted the light fixture/plant stands from Yeya's purple. The vines will add some substance ...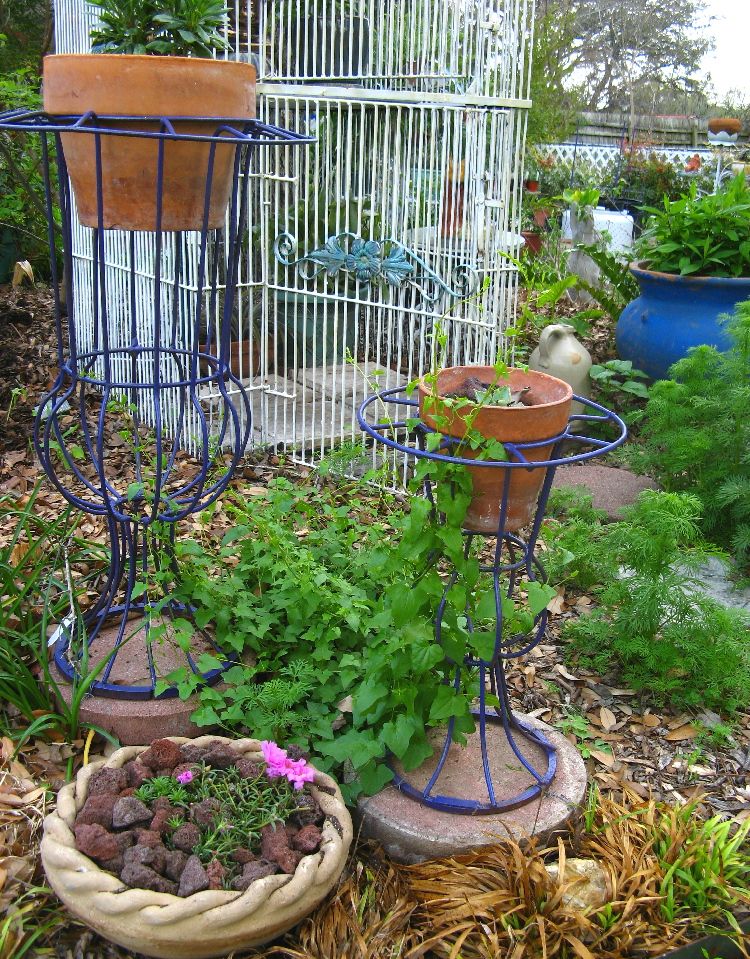 When in doubt -- paint it purple, seems to be my motto of the moment. (It used to be cobalt blue!) Purple bird cage from Yeya's is shown with a young Mrs. B. R. Cant rose bush I finally got brave enough to plant ...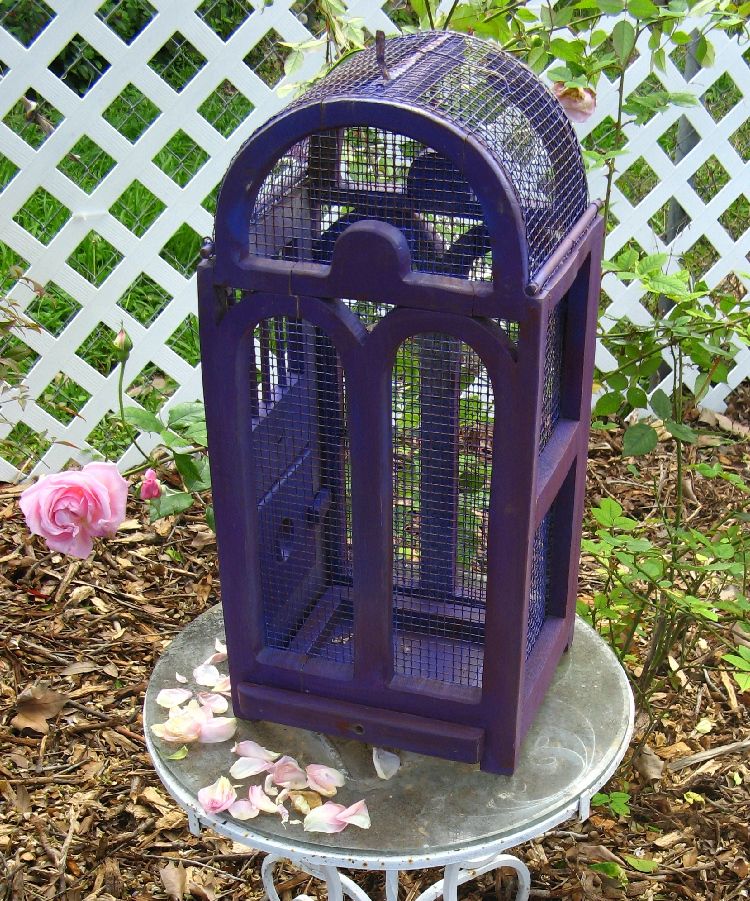 I antiqued this metal bird bath by spray painting it brown and then giving it a turquoise antique finish. Right now it's displaying sea shells ...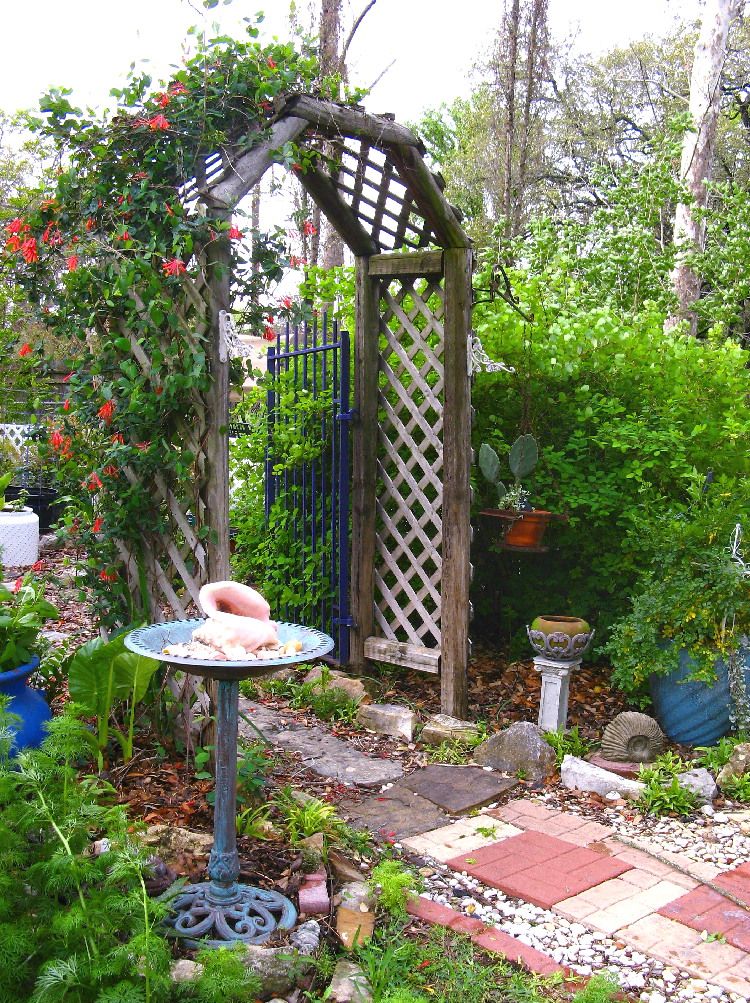 The Buddha in the bird cage is a new addition ...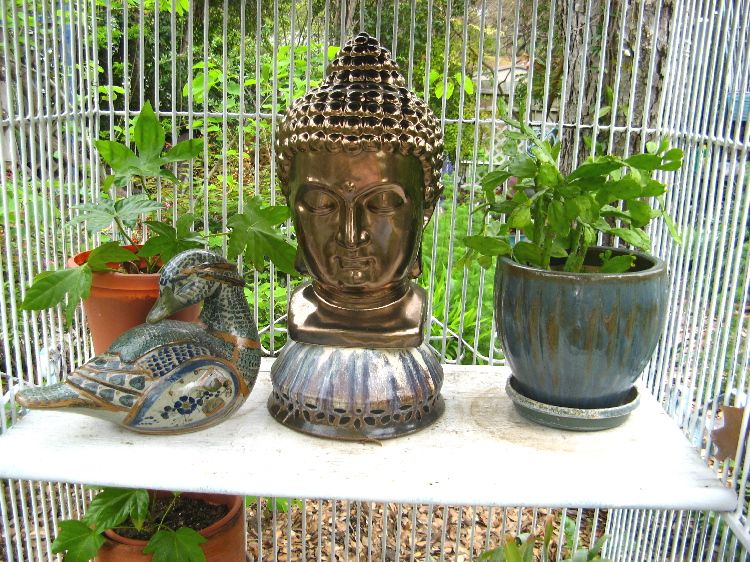 I'm trying to 'beautify' the side of the garage where Bob stacked some Mexican stone tile on some orange 2 x 4s! Yuk! The pile is not going down fast enough so I grabbed some clay pots I already had and planted them with anything I could find. It helps some, and I'm hoping it will look better when the plant grow up a little OR the pile of tile disappears ...
That's all for now. I hope you got some ideas you can use in your yard.