Gardenweb Plant Swap - look at them now! (8 photos)
gottagarden
(z5 western NY)
September 11, 2006
Just thought I would share photos of this year's aquisitions; they are doing so well! In case any lurkers were wondering whether to come to the swap next year, this should provide encouragement.
Thanks to all who came to the swap and brought wonderful plants! (and magazines :-)
Eggplant from Mulchy. I counted more than 50 eggs!!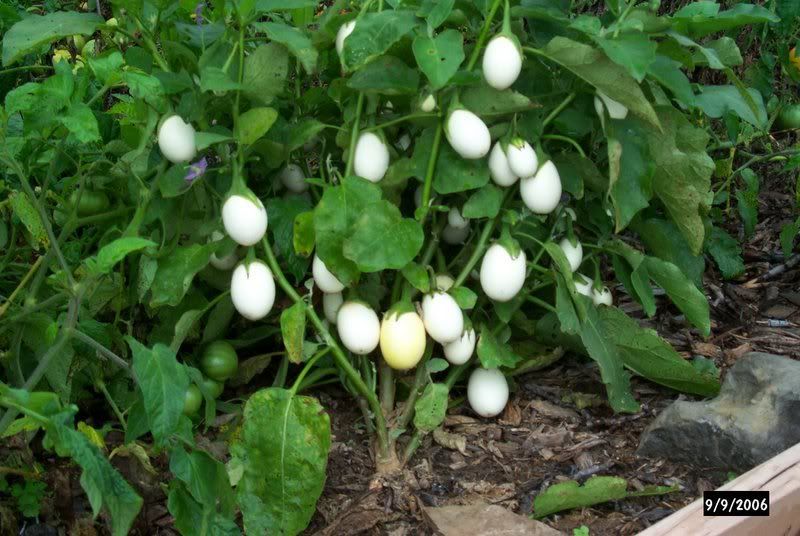 My "redbed". The red largeleaved plant is castor bean, also from Mulchy. The maroon red plant in background is amaranthus, from last year's plant swap.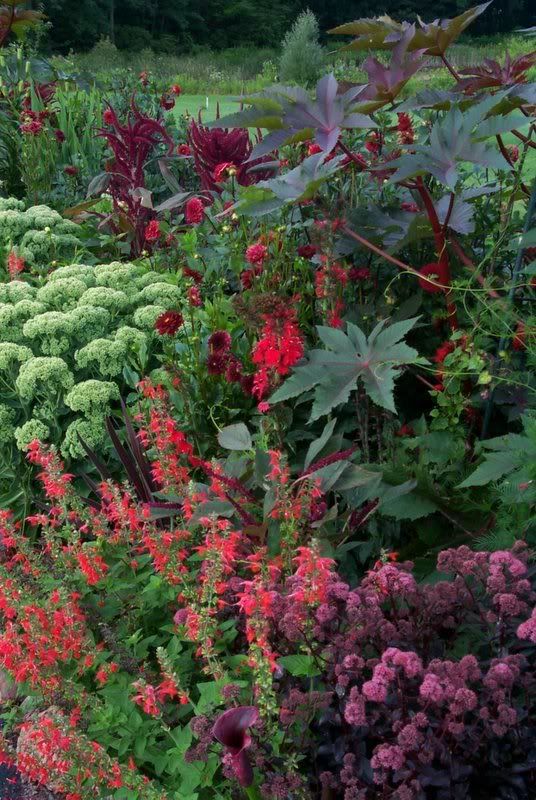 The little red stars are from "cypress vine", something I had never seen before. Looks great in my red bed.
The striped grass was from riverbirch. The tall brug in the back is from Kathy. The angel trumpet was from Mulchy. An unknown salvia from ?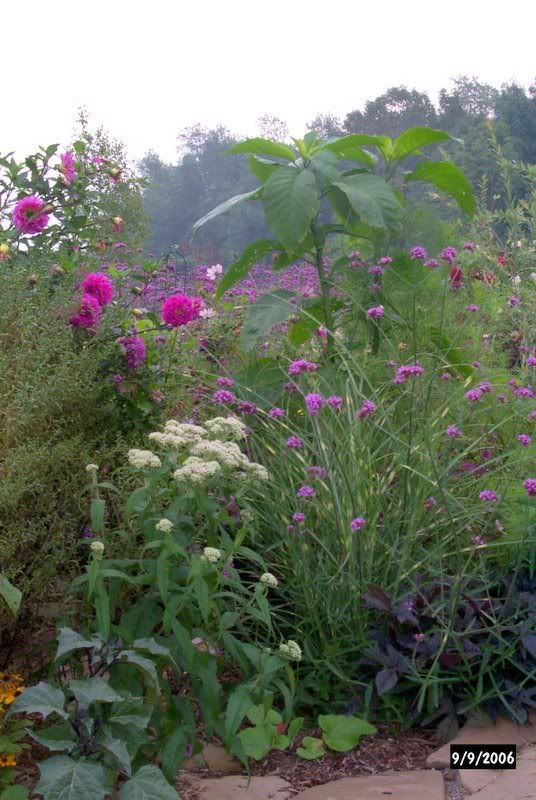 Dahlias in front, in back is "Mystic Merlin" mallow, from Mulchy.
Angel trumpet from Mulchy, and cosmos are from last year from Kathy.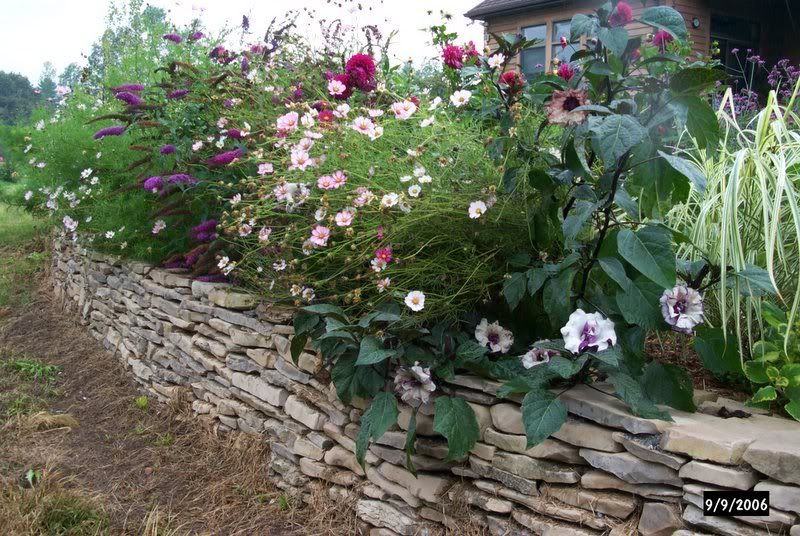 Coreopsis "zagreb", more gold in color than moonbeam coreopsis. Glad to add it to my collection.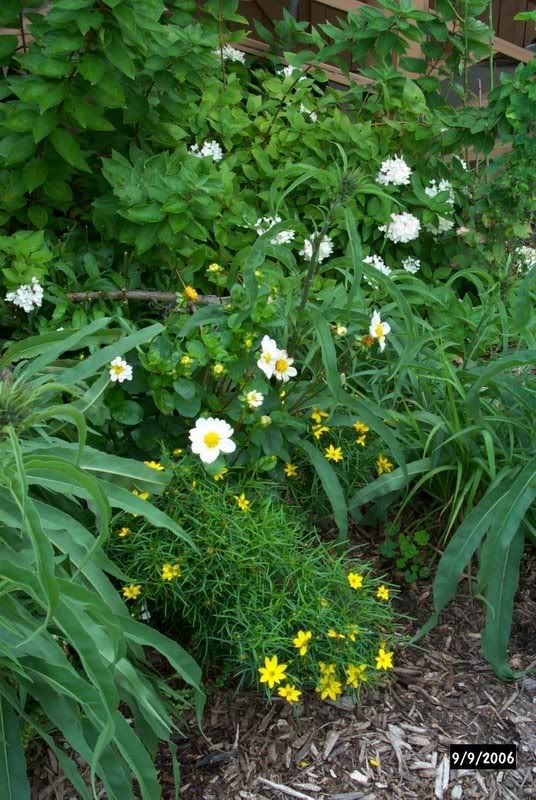 Lots of Tomatoes!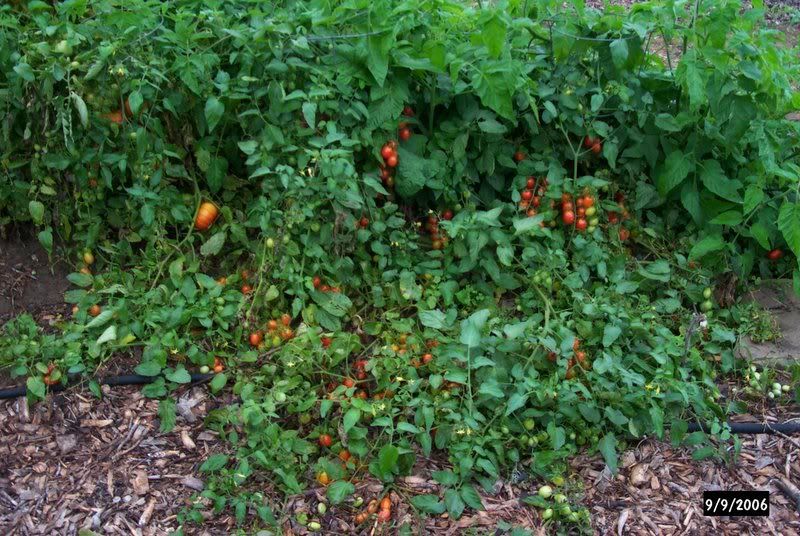 Sweet Autumn Clematis. It's not blooming yet, but look at all those buds! I got this from last year's plant swap, but this year it's looking so nice.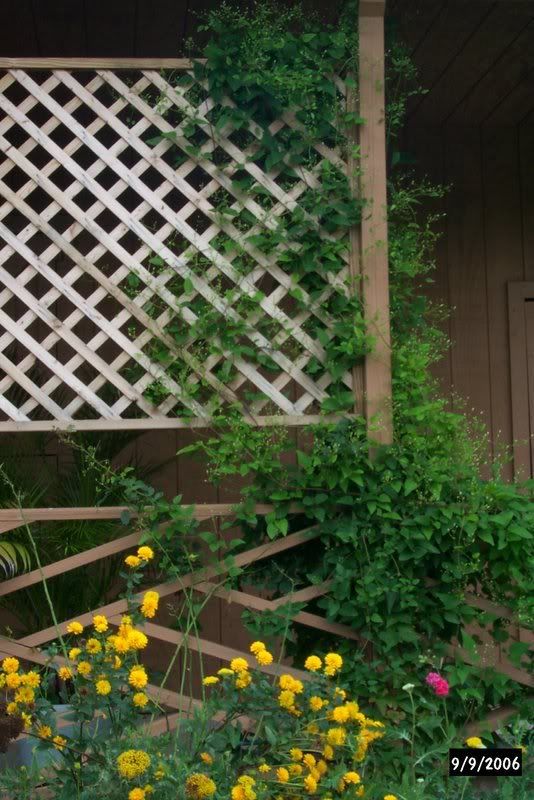 I have lots more great perennials that I got, but they are still too small or not yet blooming, so I don't have photos of them yet. Next year I should post photos of how the plants from this year's swap have grown.
Thanks everybody!