Garden Views for Carrie ...
roselee z8b S.W. Texas
March 27, 2012
The roses are not in full flush, and the bougies and phlox are not in bloom yet, but here are a few garden views as requested by Carrie ...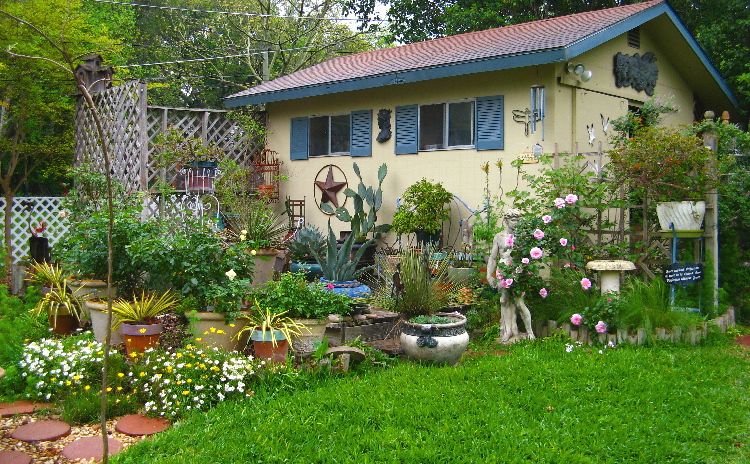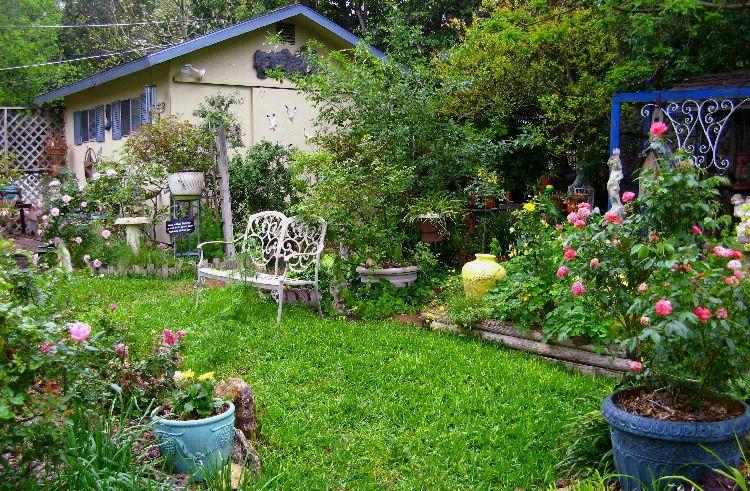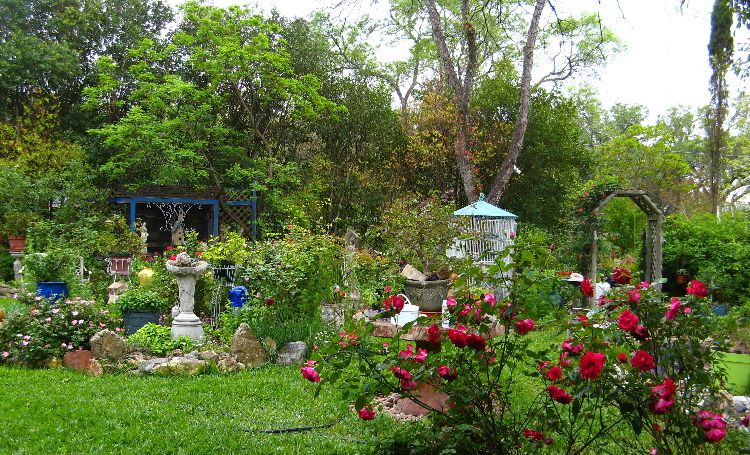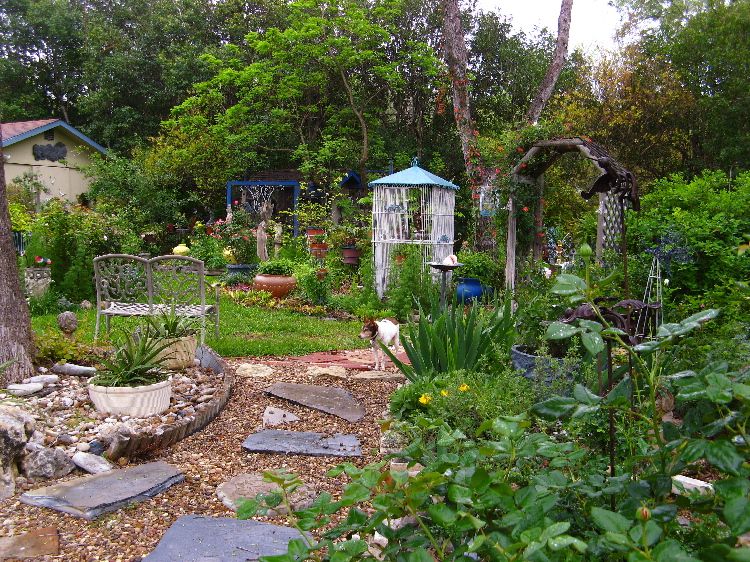 I love the purple hues of The Prince. Plus it smells like a red rose should ...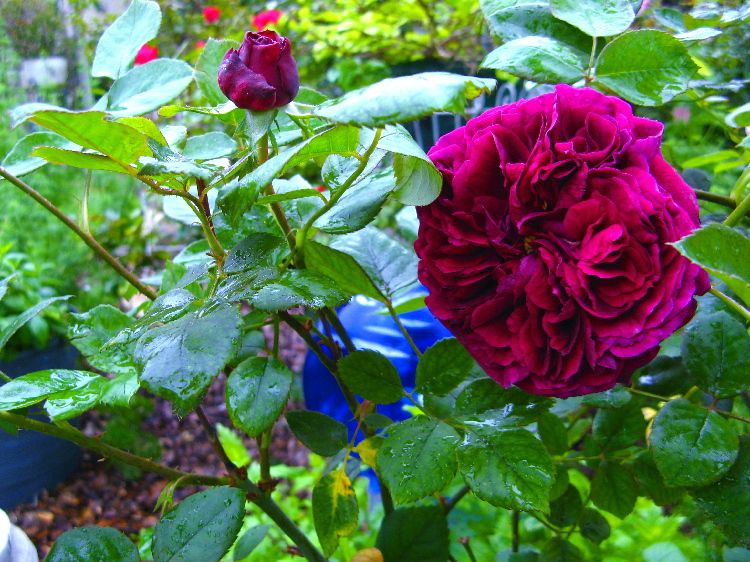 I'm enthralled at the mass of large blooms on Mrs. R. M. Finch. I think it's due to the wet spring ...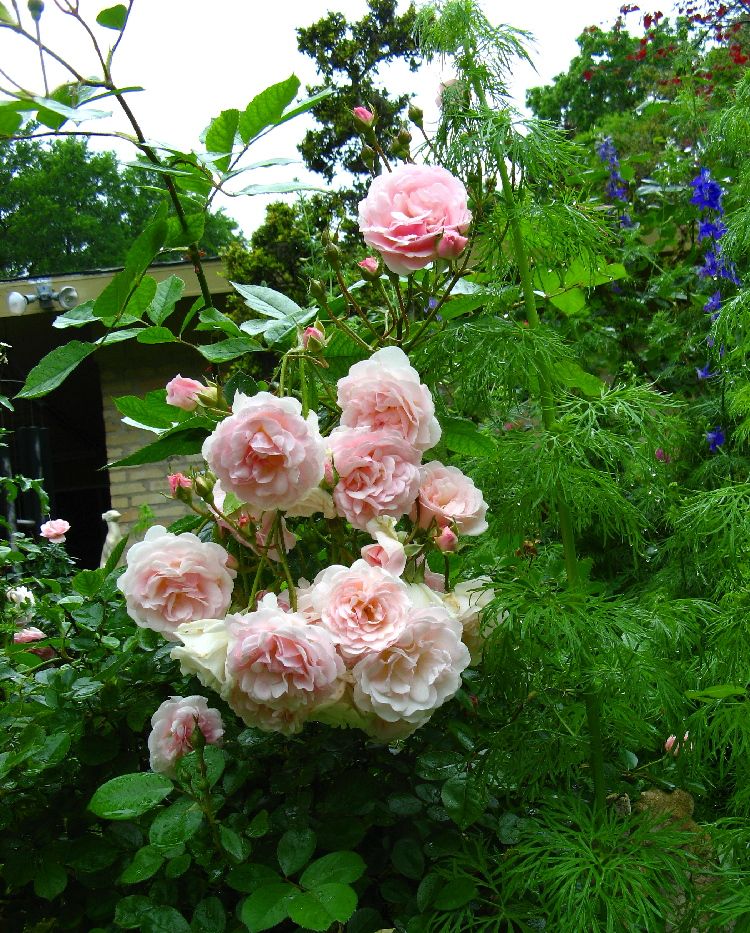 You don't hear much about Marie D'Orleans, but it is an excellent rose in it's good health and bloom frequency ...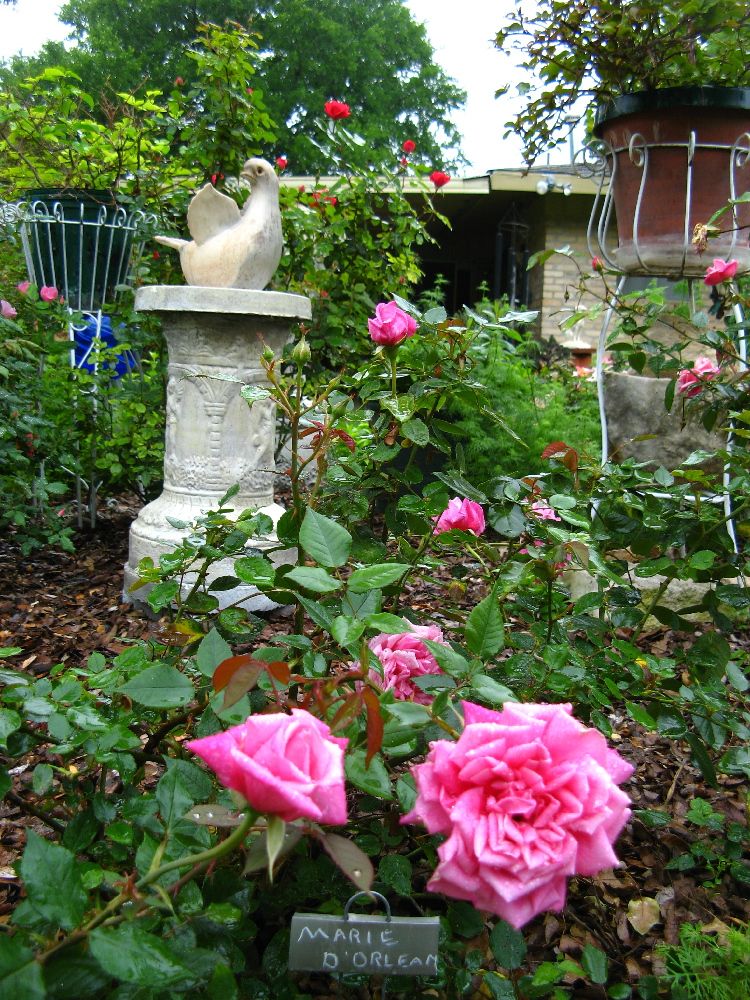 We've used leaves of the purple kale for green smoothies all winter and it still looks nice ...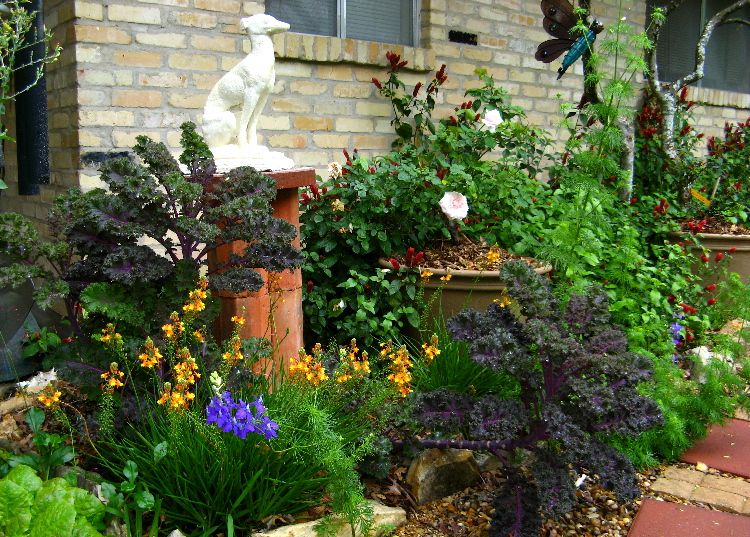 WAY too much of a good thing: six ft. larkspurs! But I can't bear to pull them ...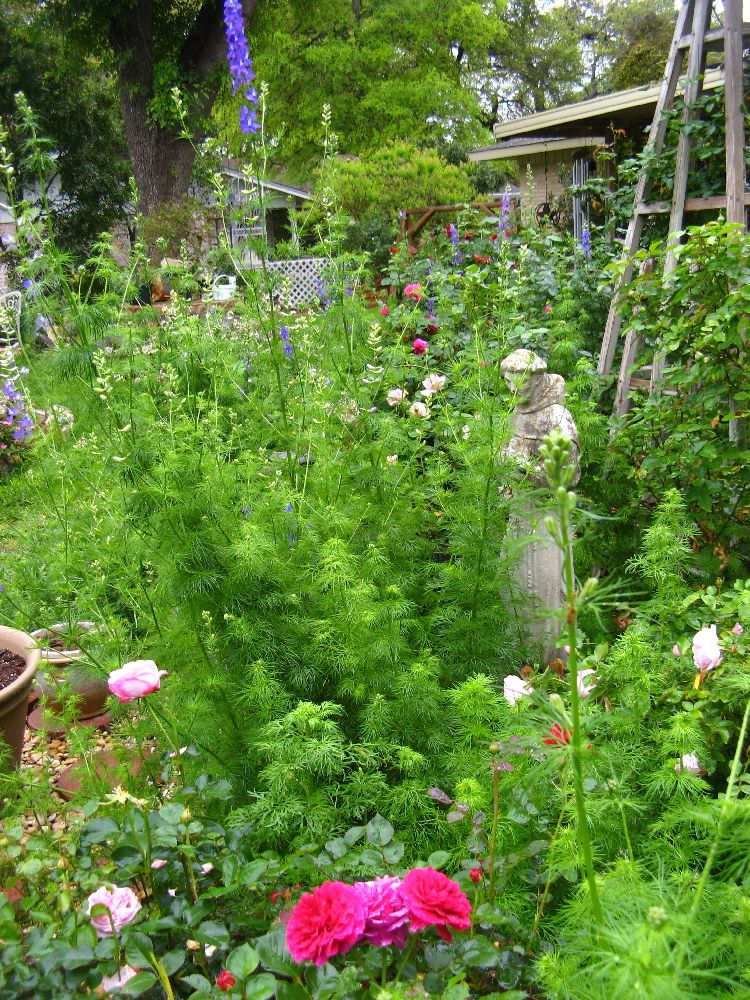 Hope I'm not posting too many photos, but thanks to the rain this spring I'm really enjoying my yard and can't stop taking pictures.