GottaGarden, Tagalong Morning Glories
remy_gw
September 10, 2006
Hi Brenda,
I got a couple of surprise Morning Glories appear. I don't mind. I like them. I thought you might know if they have names or just passalong plants to you also.
The first one looks pretty much correct in the photo. It came along with the Verbascum.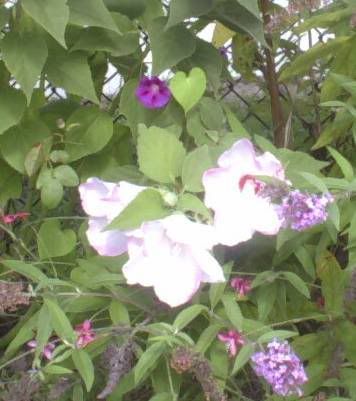 The second one is a dark purple with red stripes. It is harder to see in this photo. It came along with the Veronica. I really do need to get a better camera. I'm going to ask for one for Christmas!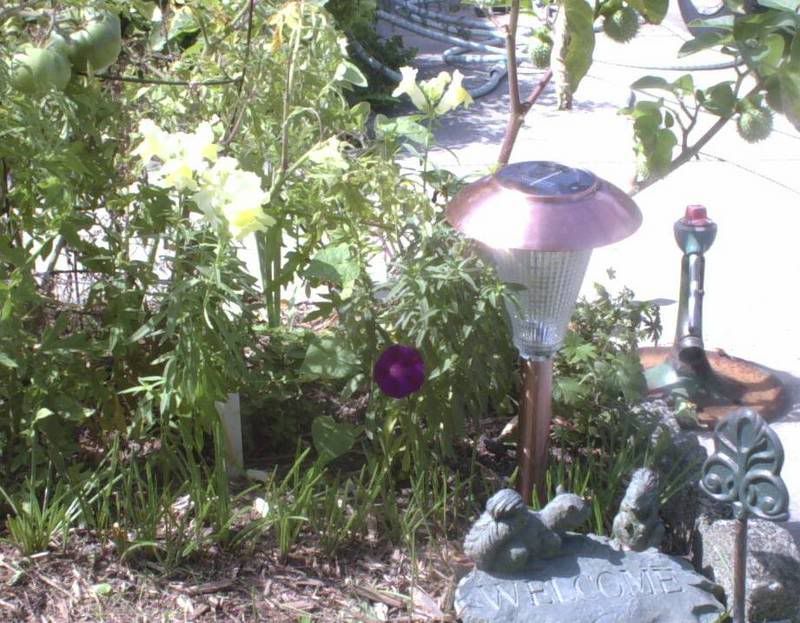 Remy