Jumping the gun ...
roselee z8b S.W. Texas
March 10, 2012
At the risk of boring you I'm jumping the gun on posting garden pictures. But what's a person to do on a rainy day other than take pictures?
Old Blush is reliably the first to burst into full bloom. It's shown here with a back drop of Mountain Laurel ...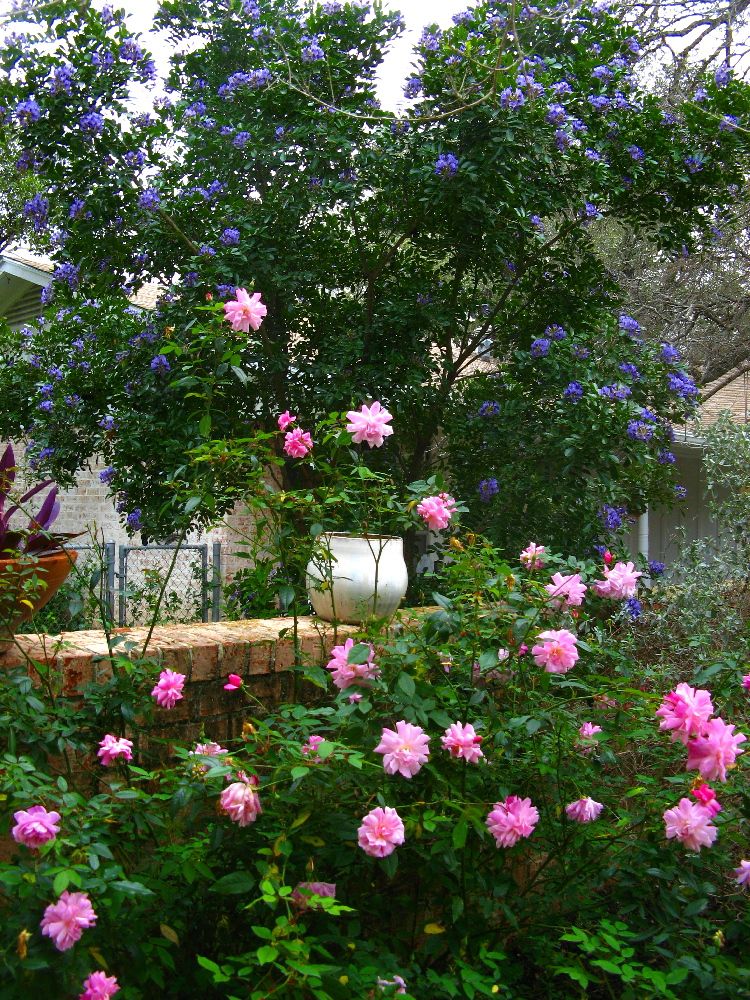 Other roses have followed close behind. This is a found rose with a mouthful of a name, 'St. Helena Cemetery Very Double Hybrid Tea'. It's very fragrant ...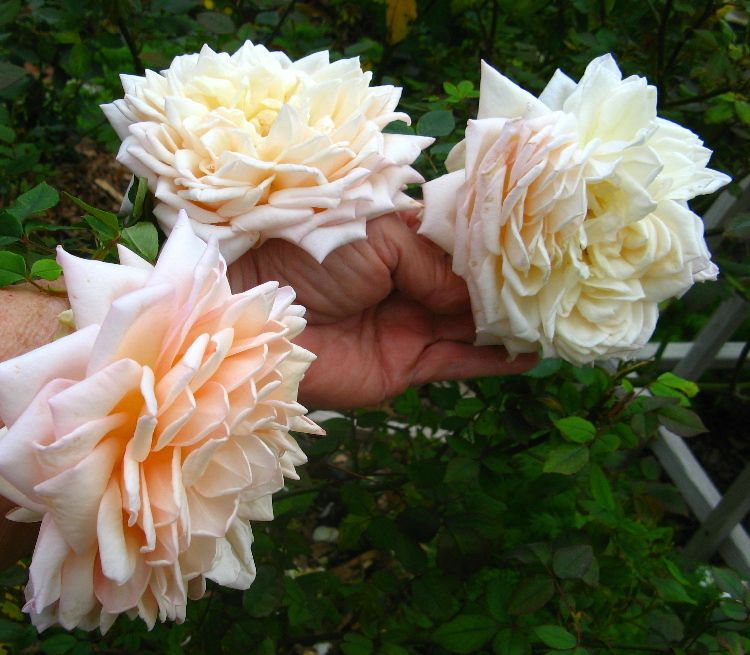 Other very fragrant roses are Abraham Darby ...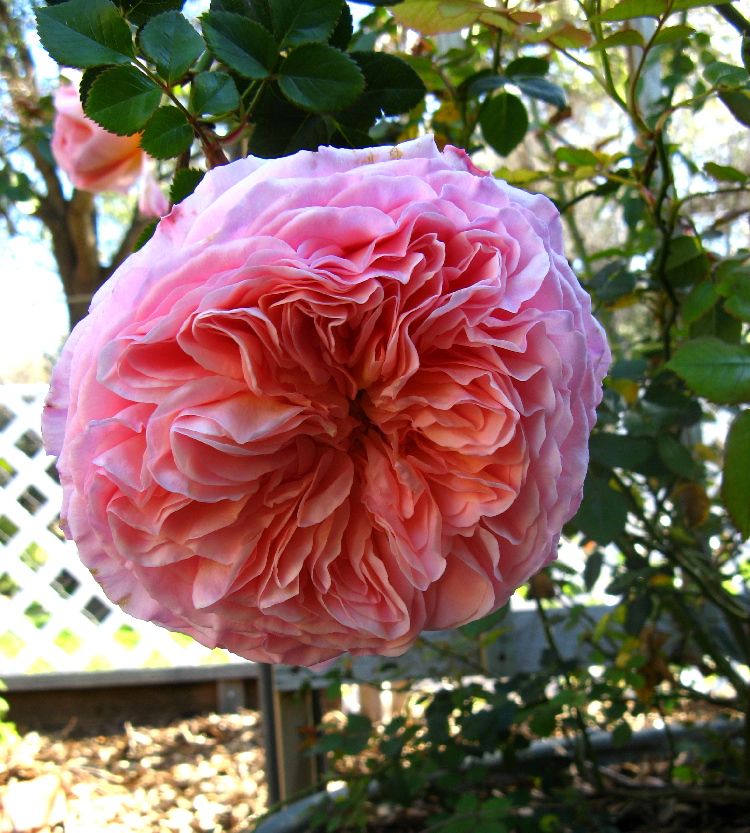 And Ambridge Rose ....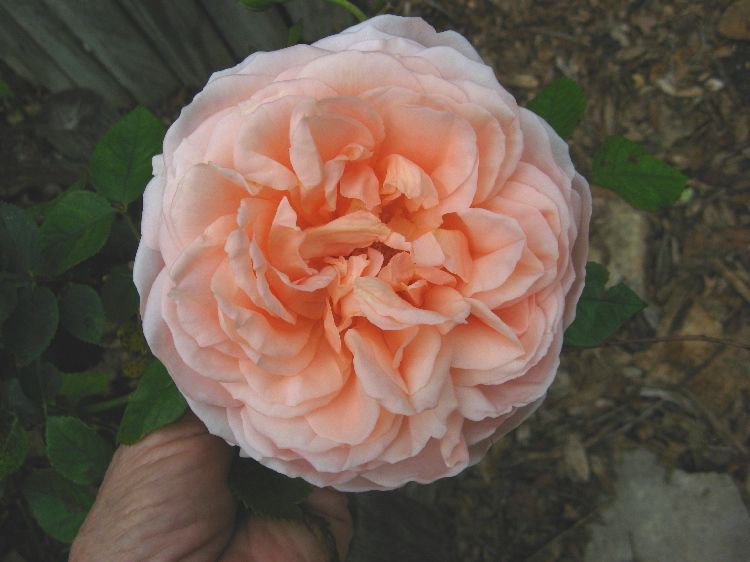 Coral Honeysuckle started blooming weeks ago ...
As well as pretty flowers I appreciate what some might call "ugly' and/or 'weird' plants (hush Kathy! ;-) which might include the succulent hanging basket that put on a lot more foliage in the green house this winter ...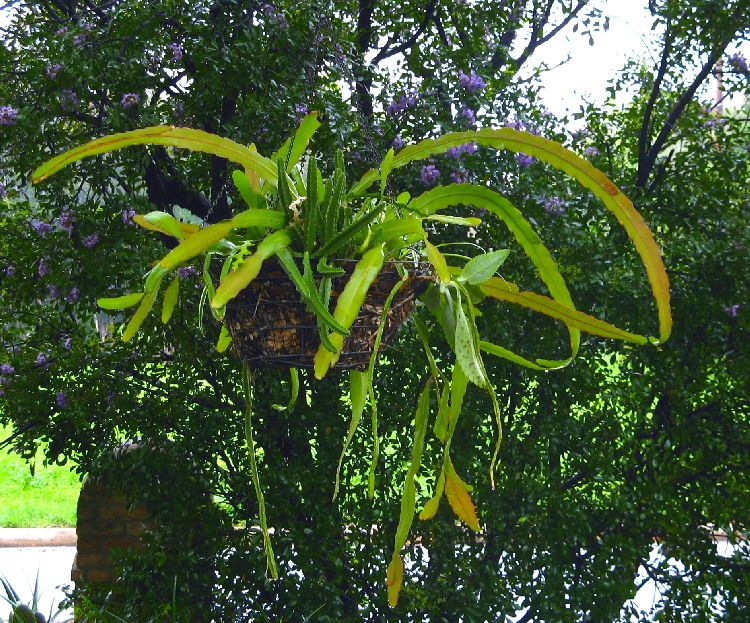 As well as the Mucho macho manfreda sheltering a diminutive friend, Flea bane daisy ....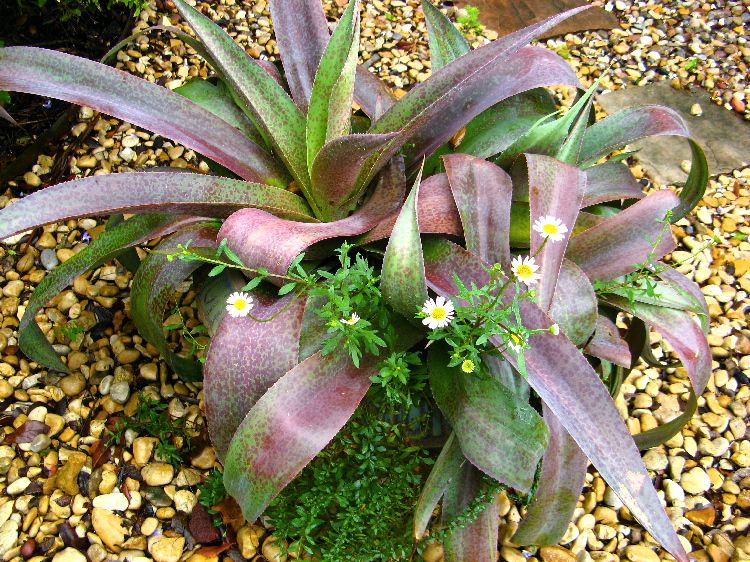 I went a little crazy planting 13 Color guard yuccas all over the yard in pots and in the ground. It's colorful, drought and sun tolerant, hardy to -30 degrees and on Lowes sale rack. Who could ask for more? :-)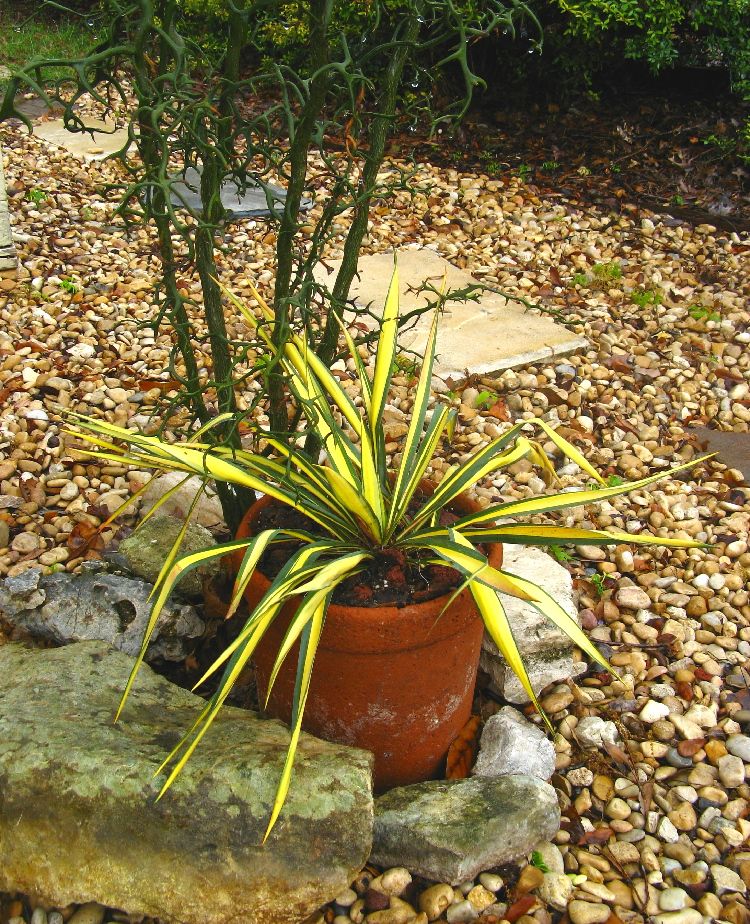 We'll see how it does in these pots between yellow roses and yellow Four nerve daisies ...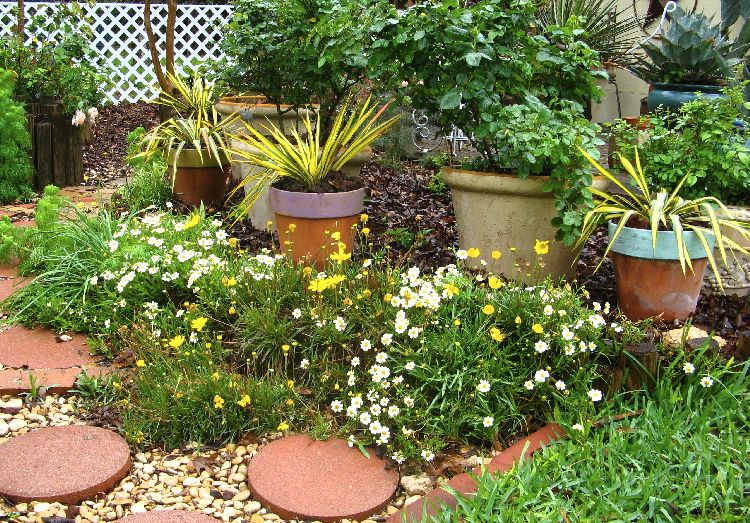 The Larkspurs and Columbines are just getting started so that's it for now folks. I would dearly love to see what's going on in the rest of y'alls yards. (It's okay to talk 'Texas' on the Texas Forum, right? :-)