Spring's Pretty Columbines and Early Rose Blooms ...
roselee z8b S.W. Texas
March 31, 2011
I'm still amazed at the interesting colors that keep coming from the one cross of 'Texas Gold Columbine' and 'Little Winkie', a dark purple and white columbine that I haven't seen in the nurseries this year.
The first two photos are of plants that came up inside the old pigeon loft gallery ...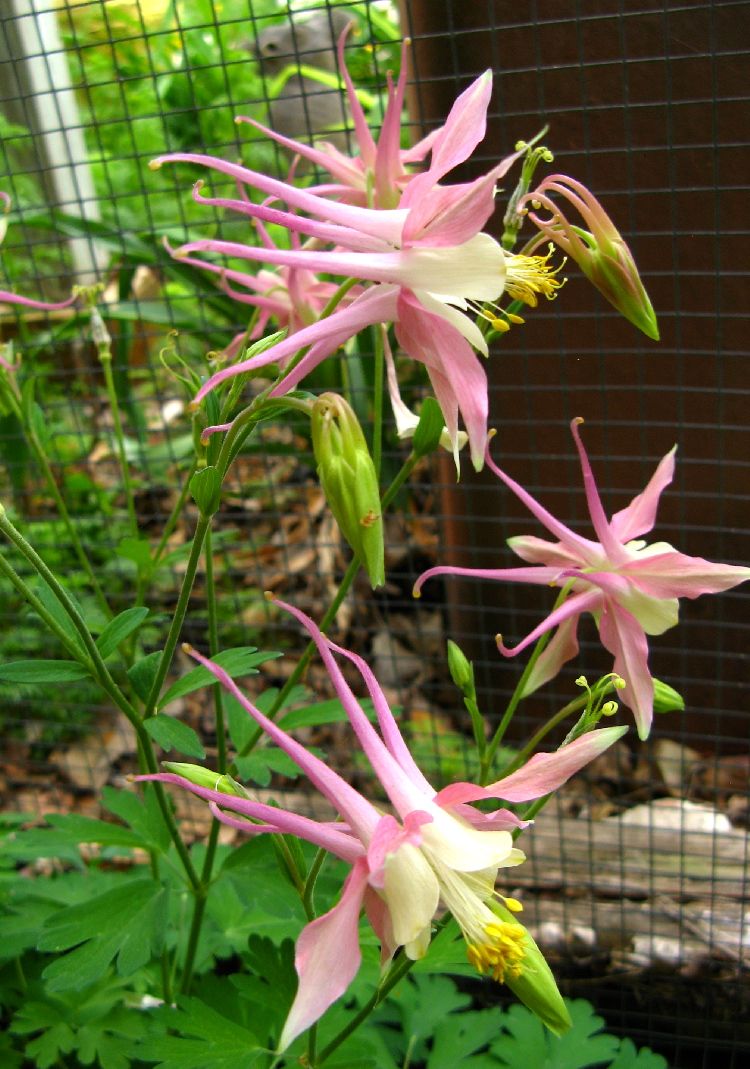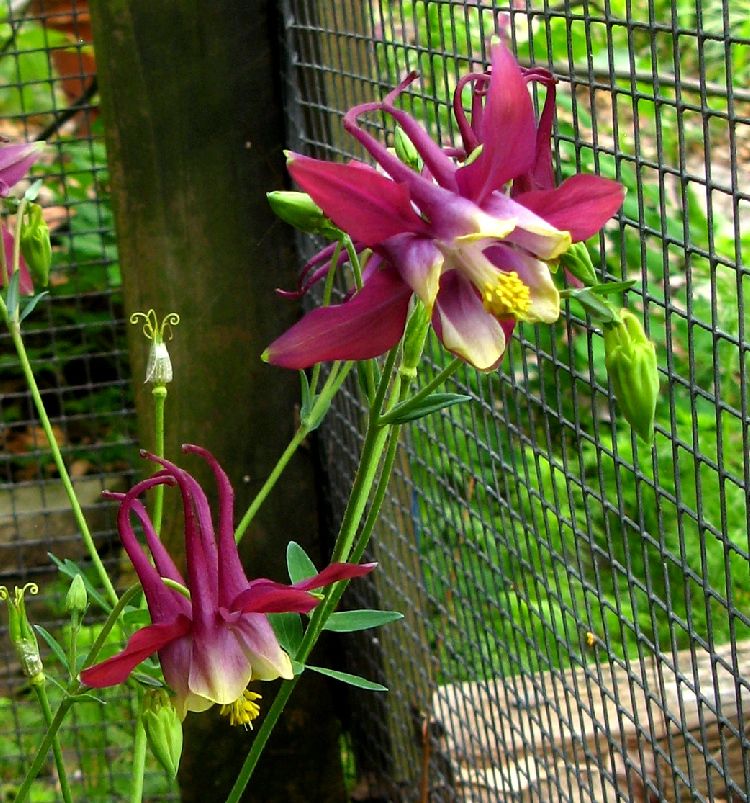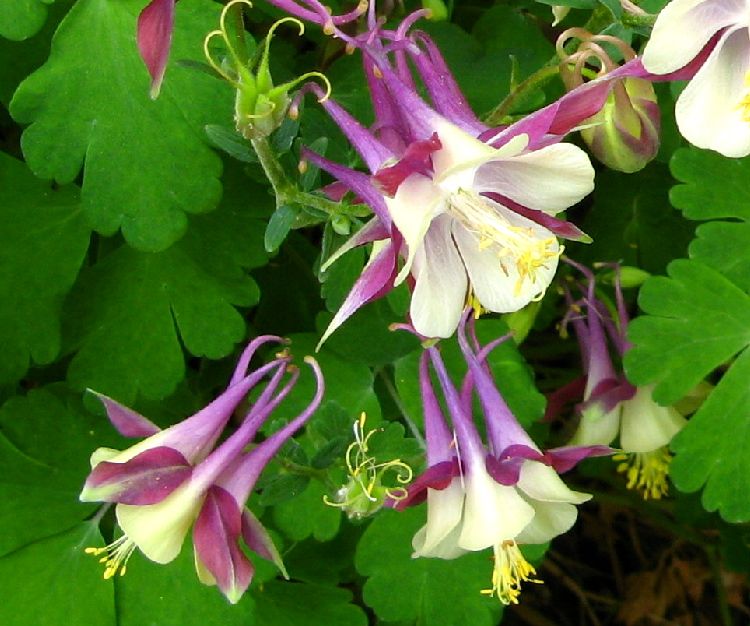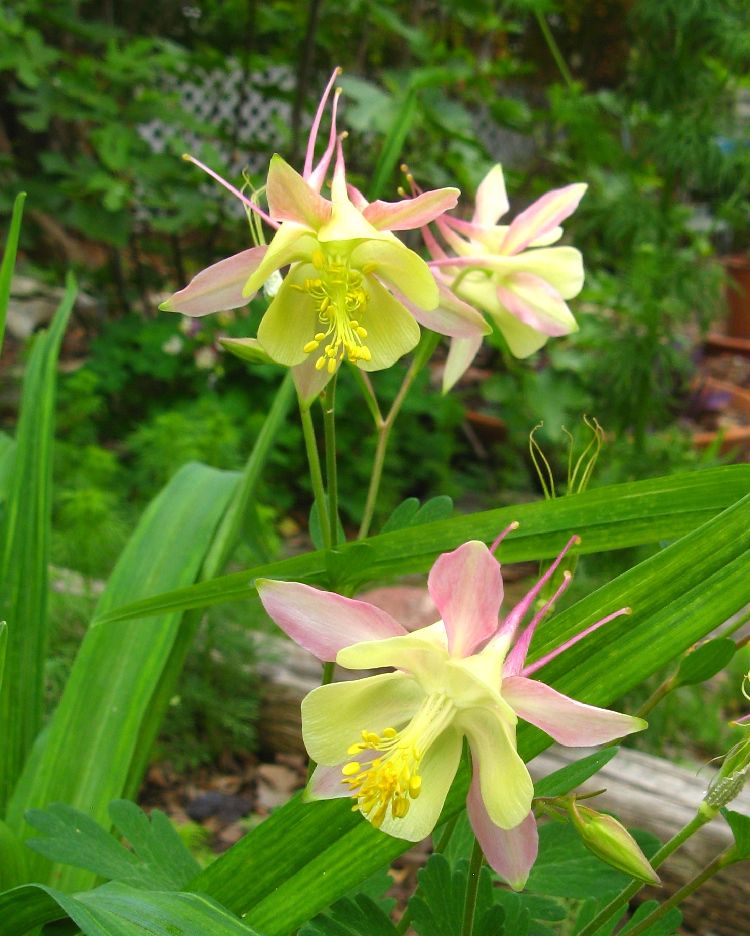 I'm soooo glad to welcome the first blooms of Abraham Darby back to my garden. It is one of the roses which I lost in '08 that I missed the most. It's an older David Austin introduction, but IMHO it still can't be beat for its powerful fragrance and apricot colored blooms ..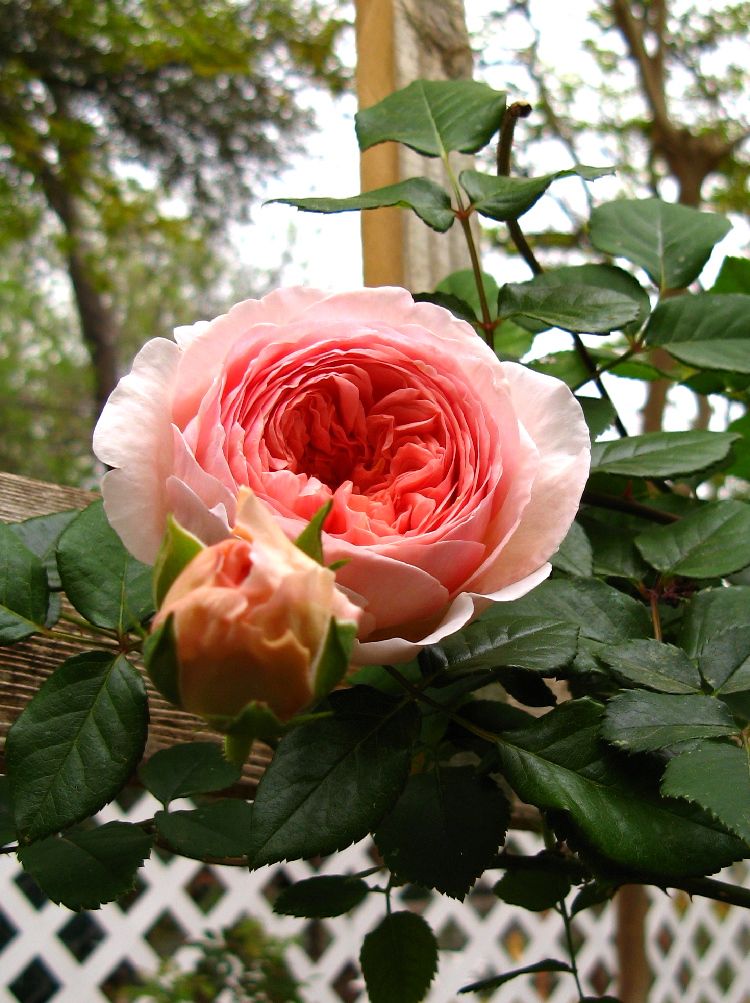 Another lost the same year was Pat Austin. I'm not usually fond of orange colored roses, but there is something about the delicate shading of yellow on the outside of the petals plus a charming open nodding habit that endears it to me. Plus it has a very nice fragrance ...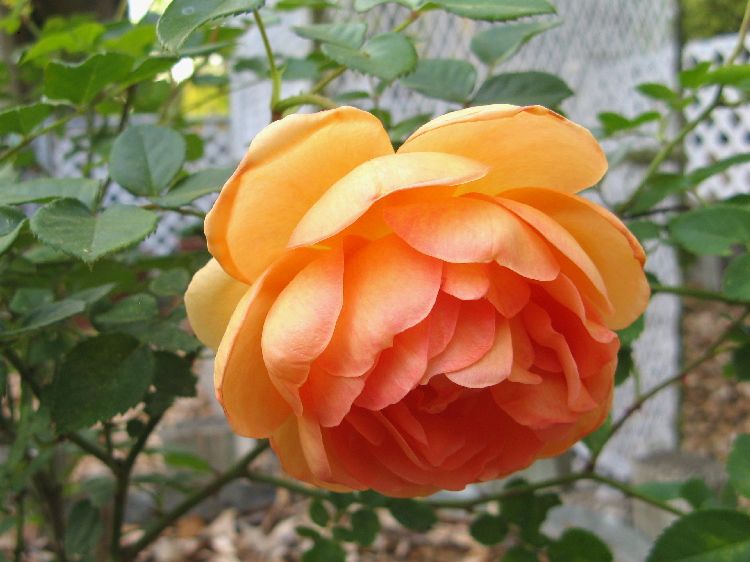 Another older David Austin rose that remains a favorite is Charles Rennie Mackintosh. The lavender tinted pink color, globular form and scalloped petals are especially nice, plus it has the very welcomed habit of blooming in August when most roses shut down. It stays a small bush and has a myrrh fragrance ...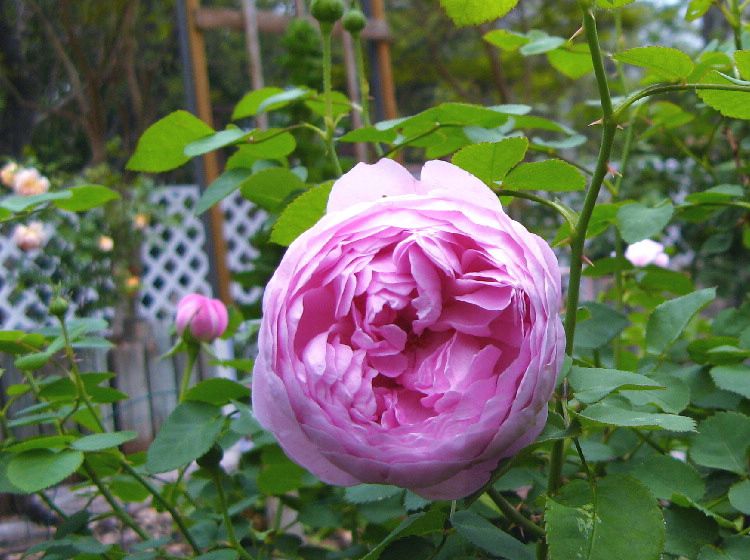 I bought Georgetown Tea years and years ago, but lacking room in my yard I planted it at my Mom's. Now that it's been named one of EarthKind roses I decided to reconsider growing it myself and took cuttings. This is the first bud ...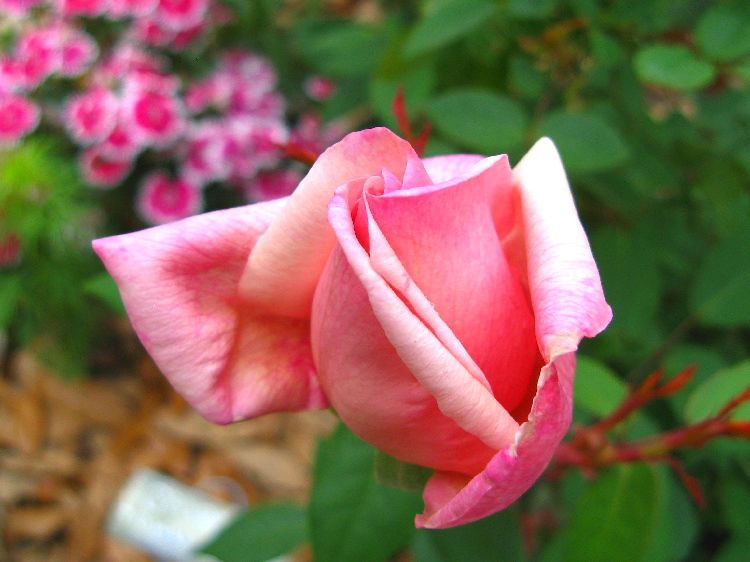 The beautiful pink shaded open bloom contrasts nicely with the dark red of the new foliage. I think I'm going to really enjoy having this rose in my yard ...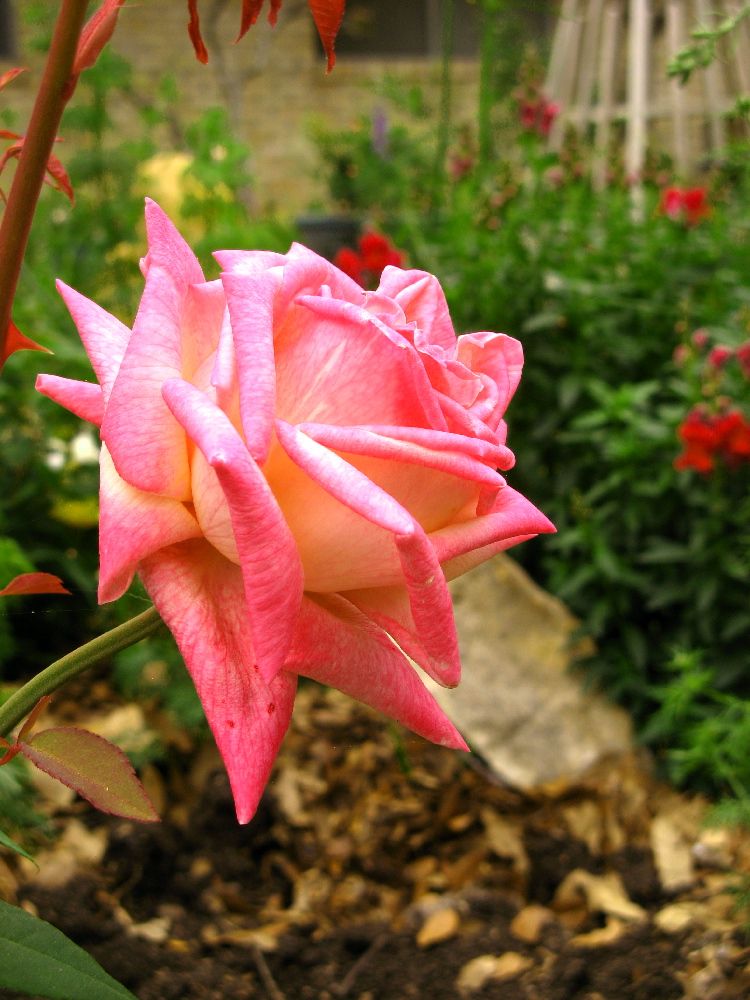 The Fawn is another rose that unfortunately died in '08. I am so fond of it I bought two to replace it. The beauty of this rose is in the large clusters that come continually on a low growing spreading bush. This is the first bloom ...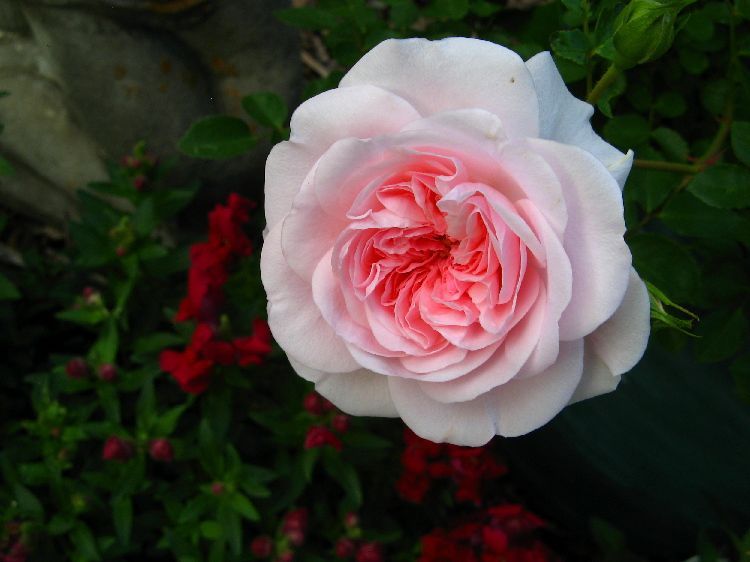 I have some newer David Austin roses coming along, but it will be a while before their first blooms.
In the meantime I'd like to see pictures of your roses and all your other plants that are blooming this spring as well! Please take some photos and post them. Thank you!