Not for the faint hearted- pictures
Good Morning All;
It is pouring rain here and thunder no lightning. We have not seen the sun since it briefly appeared on Saturday and before that it was a solid week.
Here is what that has done to my gardens.
There are many of these this size all over my plants
Too much water is not a good thing!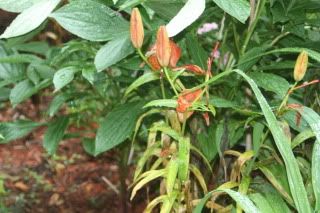 Here is a little slug but if it keeps raining he will be as large as his cousin in my lily
For those of you who think garden snails are a myth!!