Should I Tip now or later? (Mango) (Tipping)
I want my new sapling from seed to split just like her 60+ year old mama. Should I clip just below the purple leaf or wait a couple more weeks for her to mature?
Don't mind the scaring on the mango tree, I had to remove mold and an ant colony after years of neglect.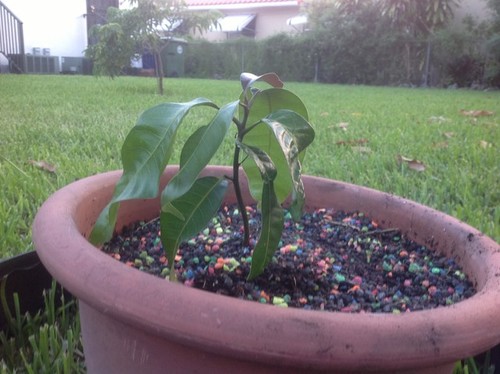 Here is a link that might be useful: