Attempts at catching the magic of early morning ....
roselee z8b S.W. Texas
April 20, 2013
As many gardeners do I take a stroll
though the yard with my first cup of coffee.
Sometime I see views that I want to capture
with the camera to share with you. I'm rarely
successful in doing so, but will share a few of the tries.
I love the way Don Juan leans out to present it's fragrant red blooms at the front door ...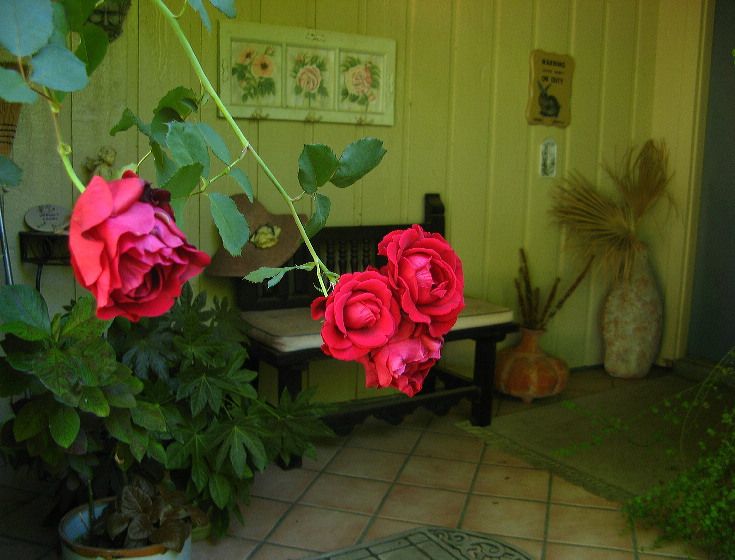 During and after a mild winter shrimp plants steal the show. This is the red form ...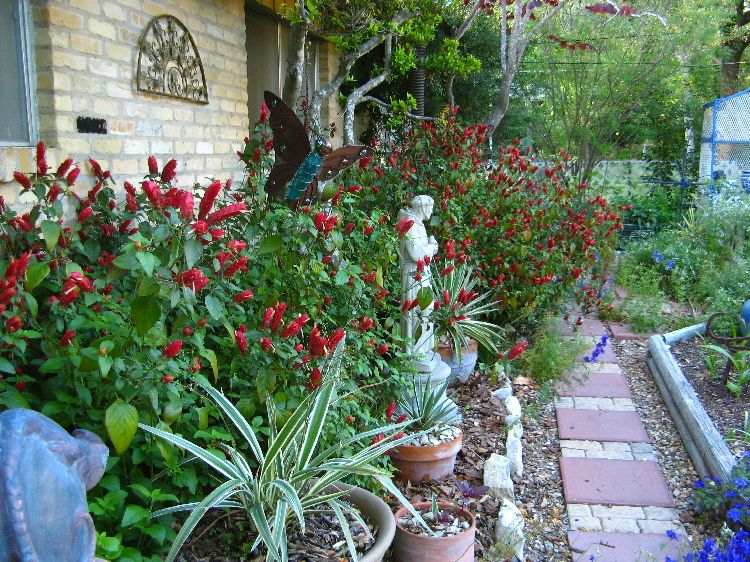 The orange form in the side yard ...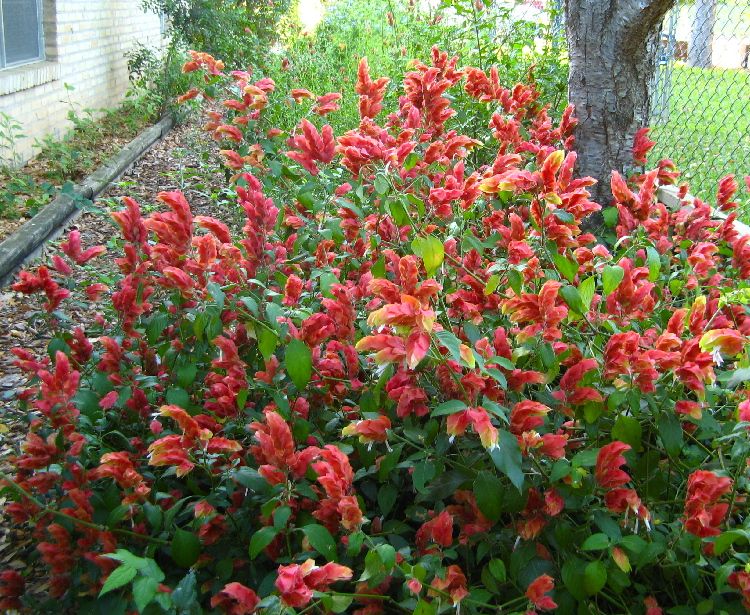 Fruit cocktail shrimp ...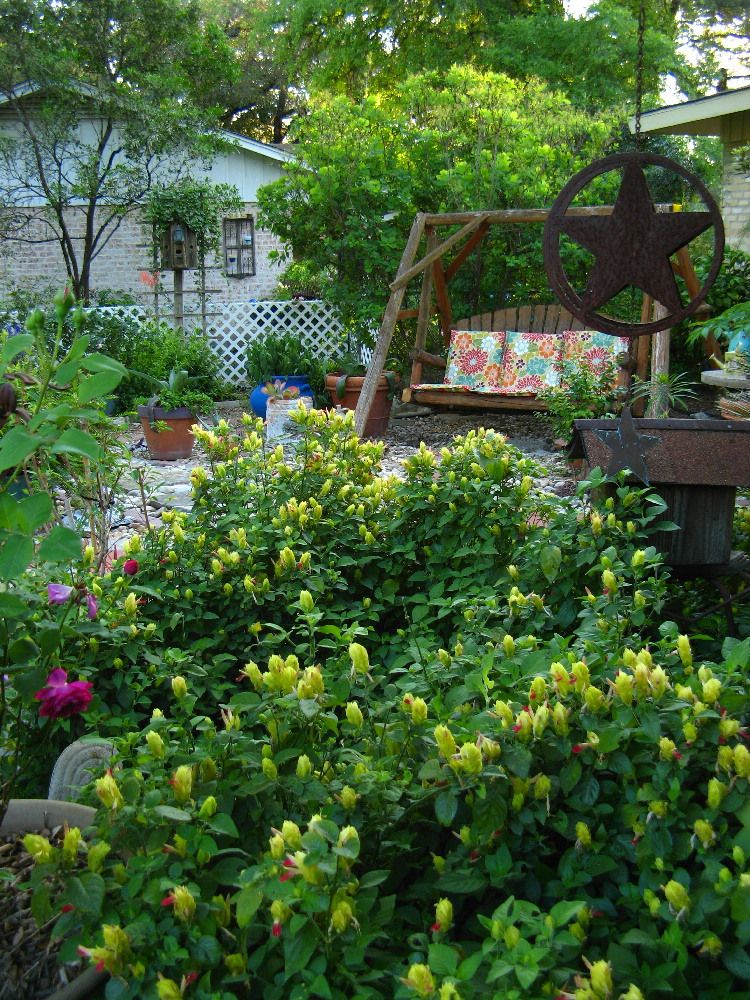 This purple verbena has bloomed all winter, too ...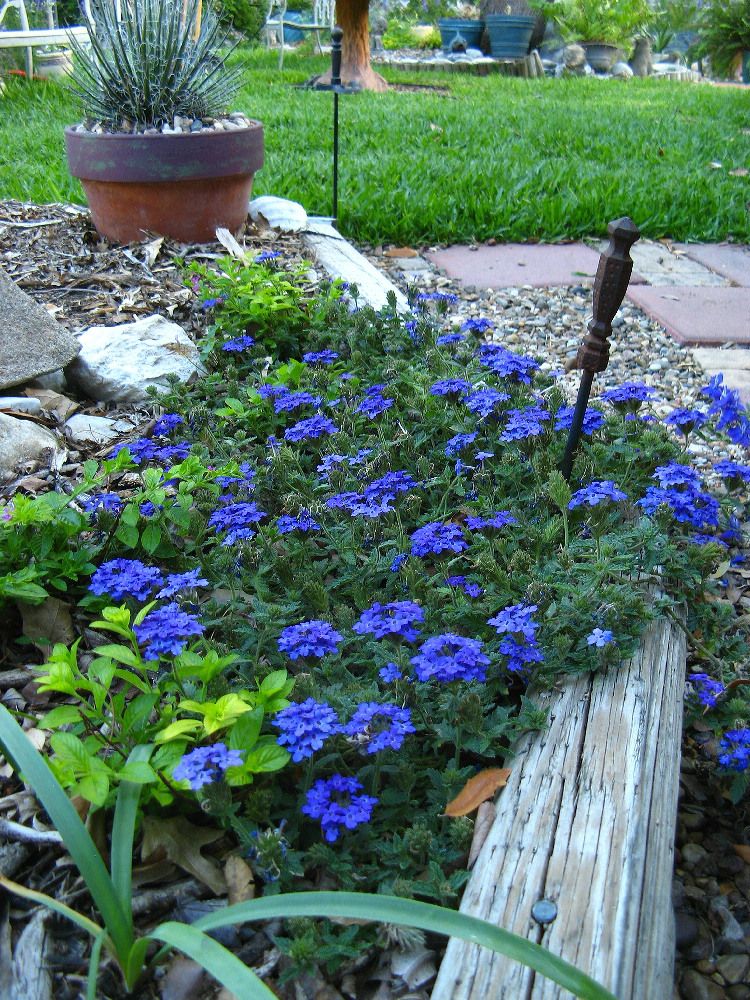 With little watering and even less rain Larkspurs still want to take over the world in spring, which is fine with me ...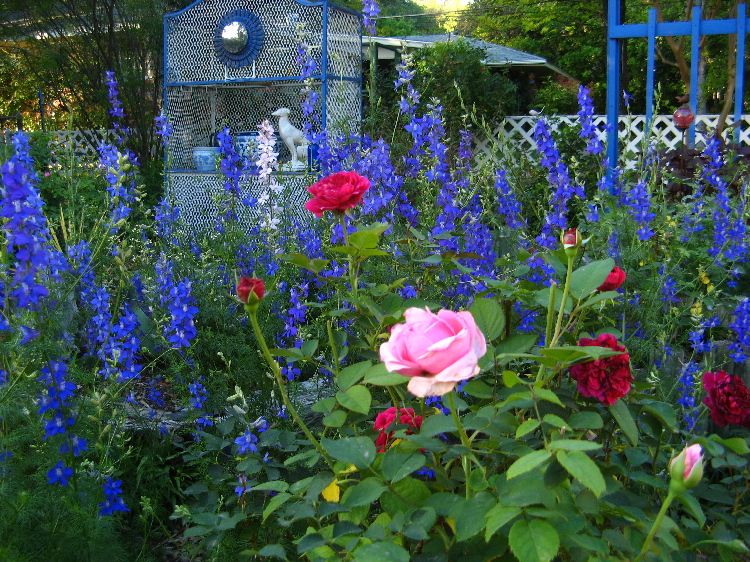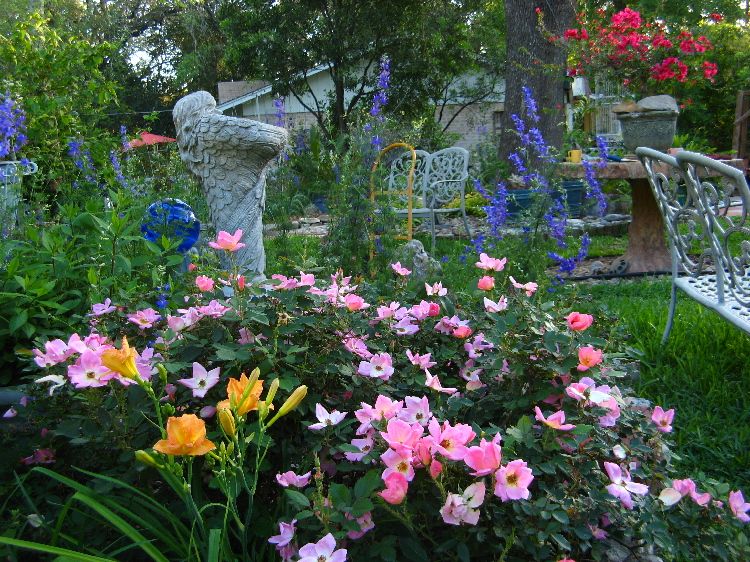 My neighbor has graciously placed some beautiful plants on a table close to the fence line ...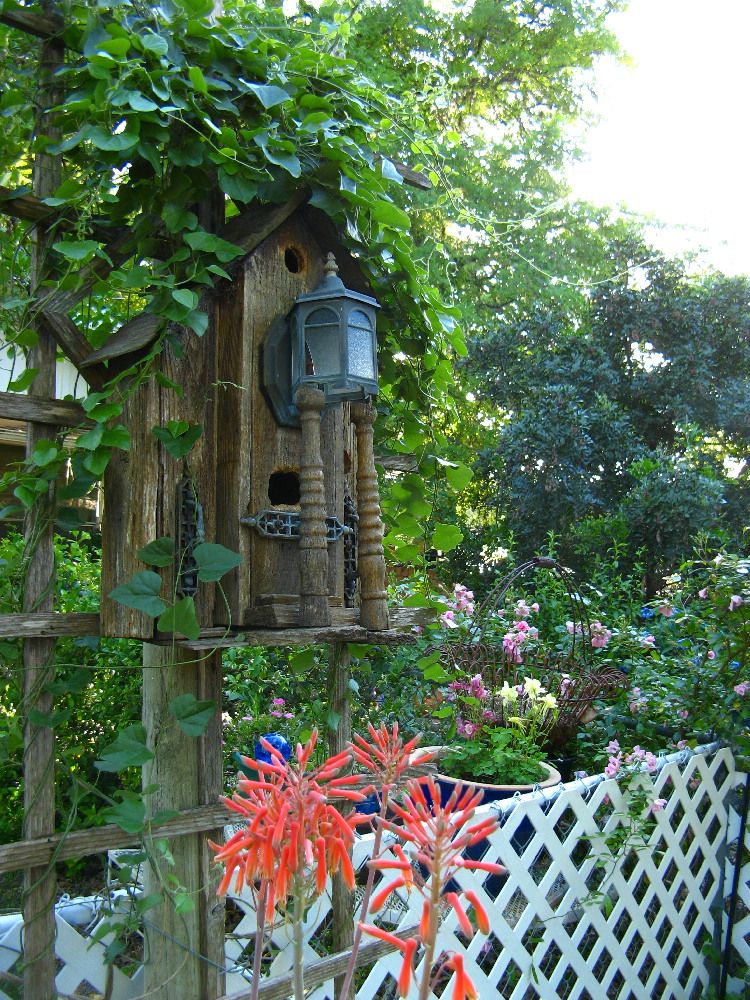 A look back through the arch ...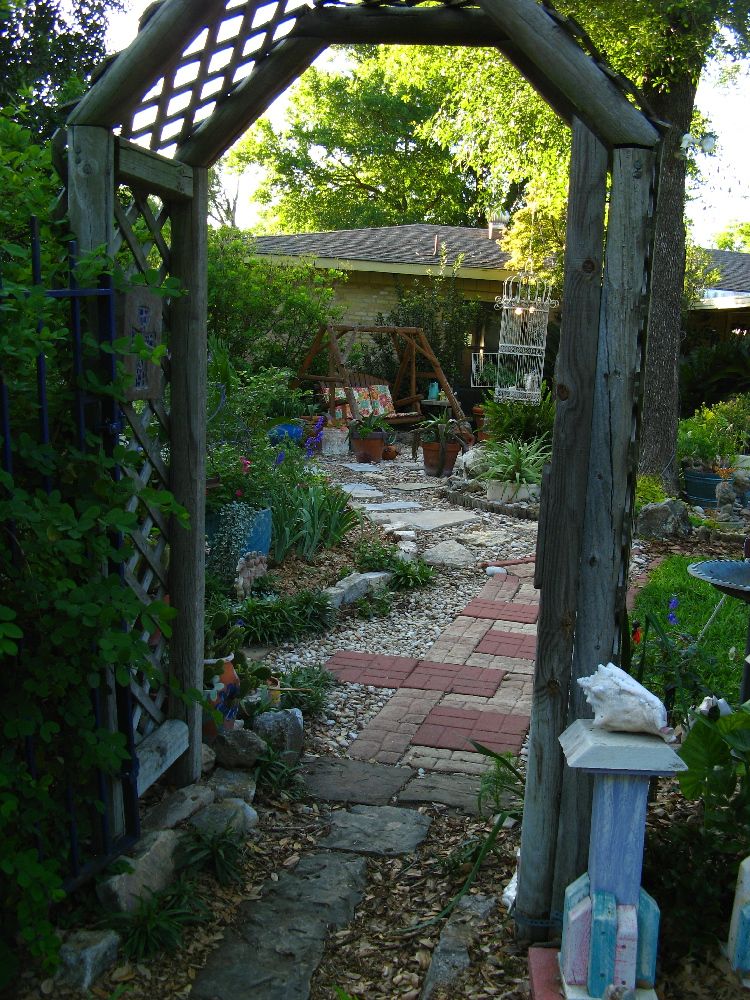 My sister gave me the wrought iron bench because the seat was rusted out in a few places. Now it serves to hold plants in the propagation area ...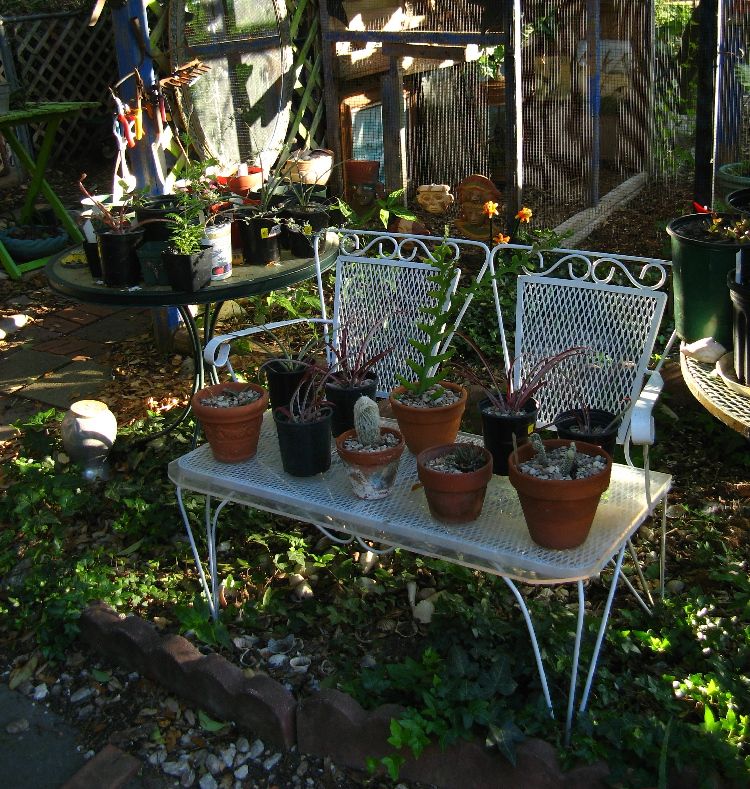 Bob and Sport share some early morning playfulness ...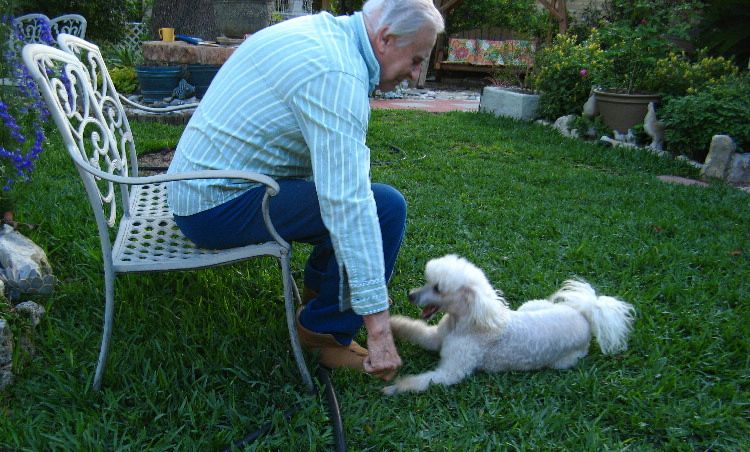 That's it for now. Would love to see your morning stroll photos ...