San Antonio Plant Swap Photos April 2011
roselee z8b S.W. Texas
April 2, 2011
We had a great swap! The weather was perfect and there was an excellent selection of plants and other goodies to swap or give away.
First you check out the territory to see what people brought ...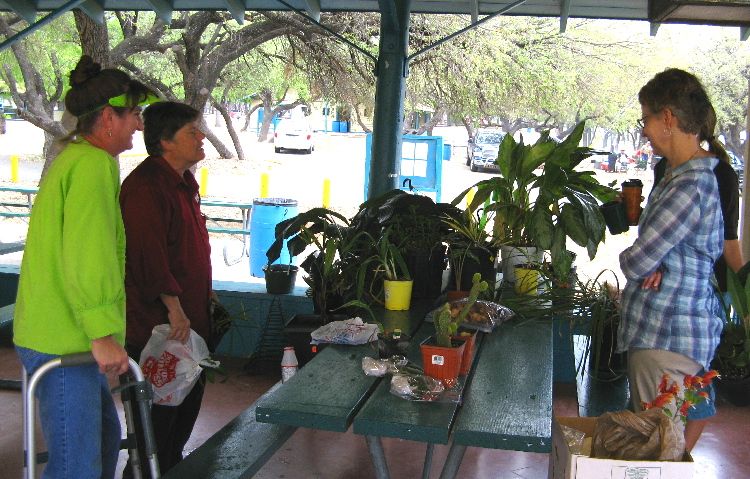 Tonya, "flowerlover 78" Gina, and "Oak Rock Deer" Shirley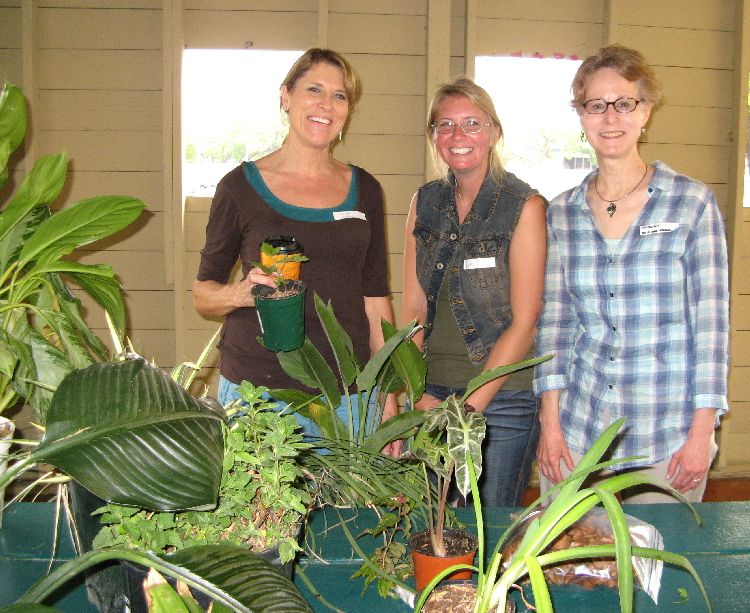 Serious business to discuss -- plants! :-) That's Bella the Cocker Spaniel, standing between Nathan and Marin.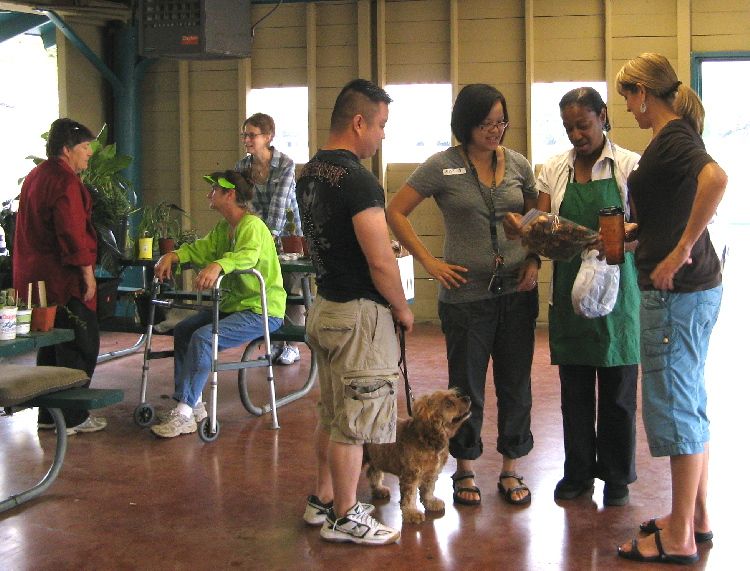 Rose, "Plantmaven" Kathy, "Leapingfroglady" Pat, and Annie ...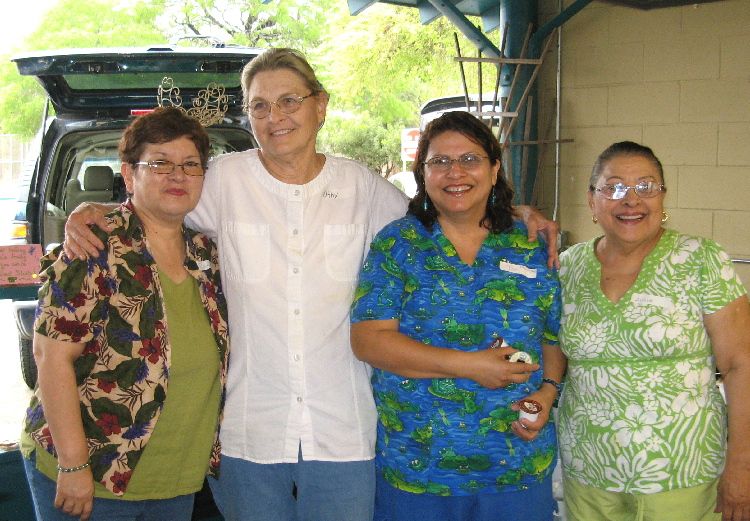 "Tect one" Vivian is happy she made the swap earlier than she anticipated ...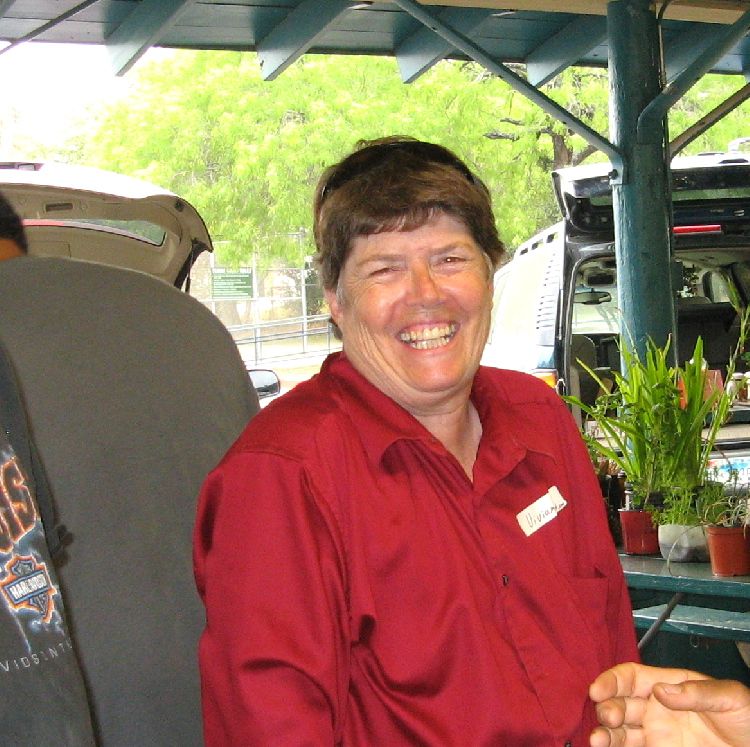 "Roselee" Ragna and "Honeybunny" Barbra ...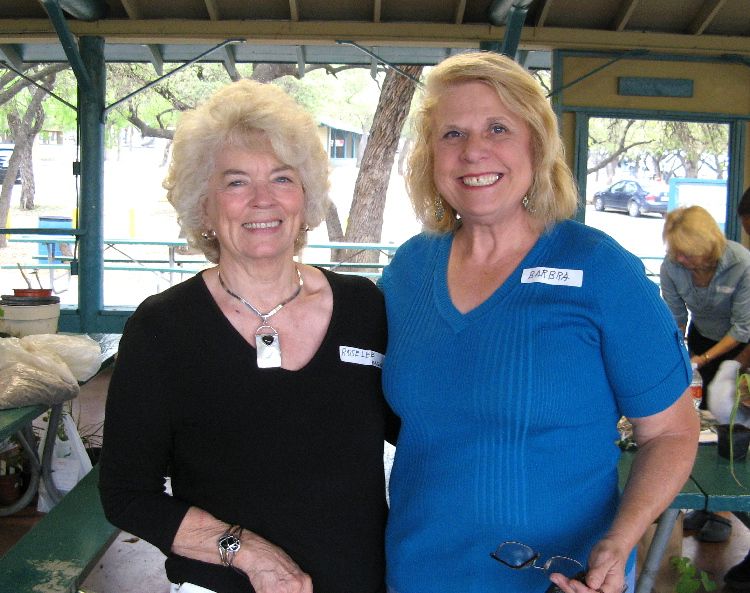 "Castro Gardener" Patty looking very pleased with her traded-for-treasure. Hey, it matches her outfit :-)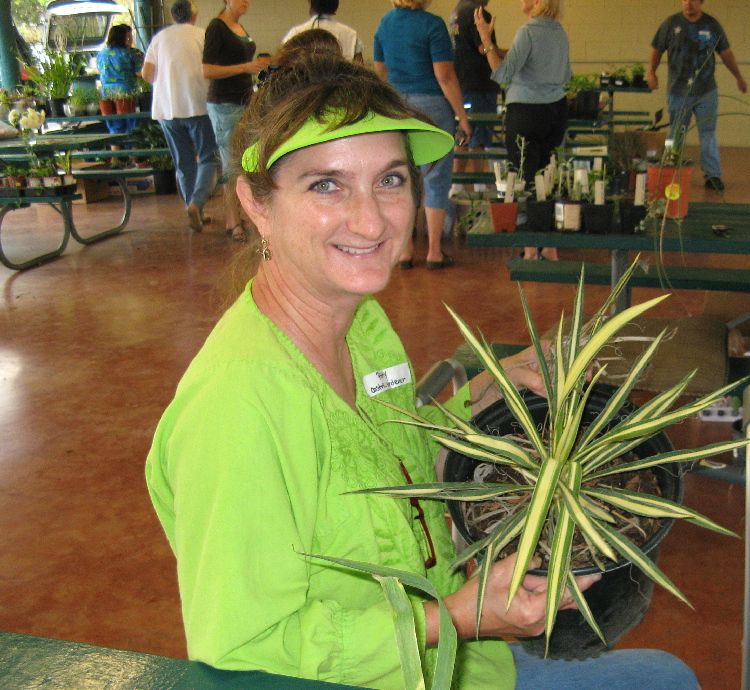 "And the winner is ..." "Phoenix" Joey drawing names for door prizes. Everybody went away with a door prize ...
"Meriberi" Meredith checking out the door prize selection ...
Hubby Nate asks "SgtLovesBella" Marin, "Is this the one you wanted Honey?"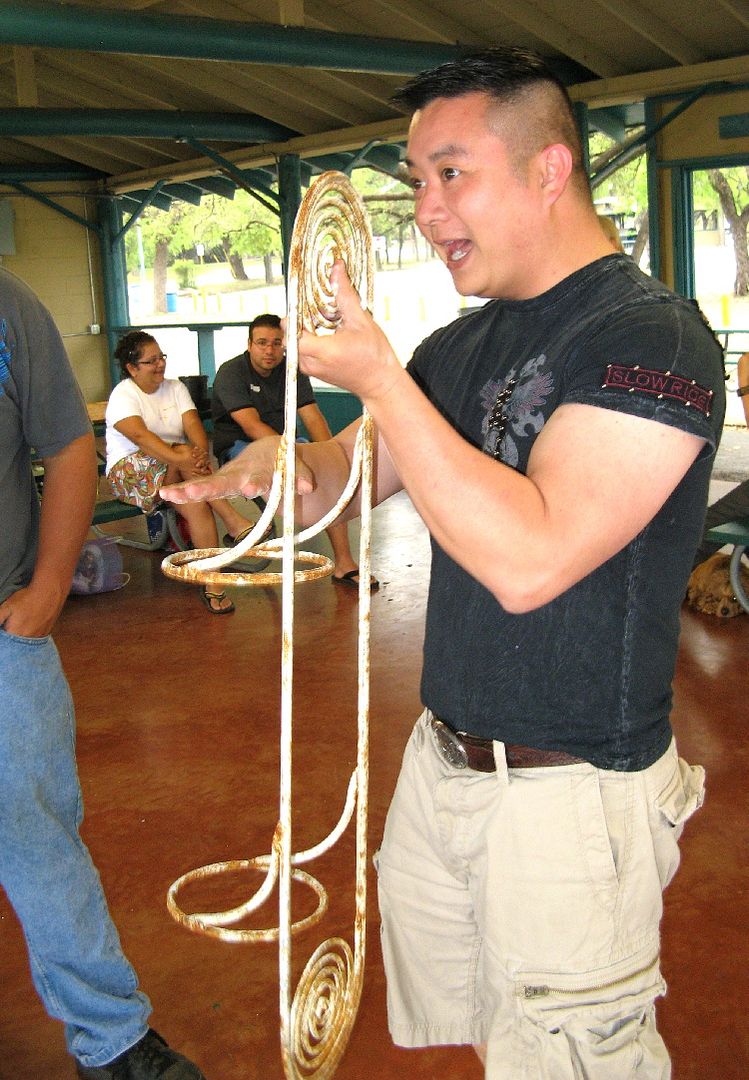 "Never mind. This tray of cupcakes is what I want!"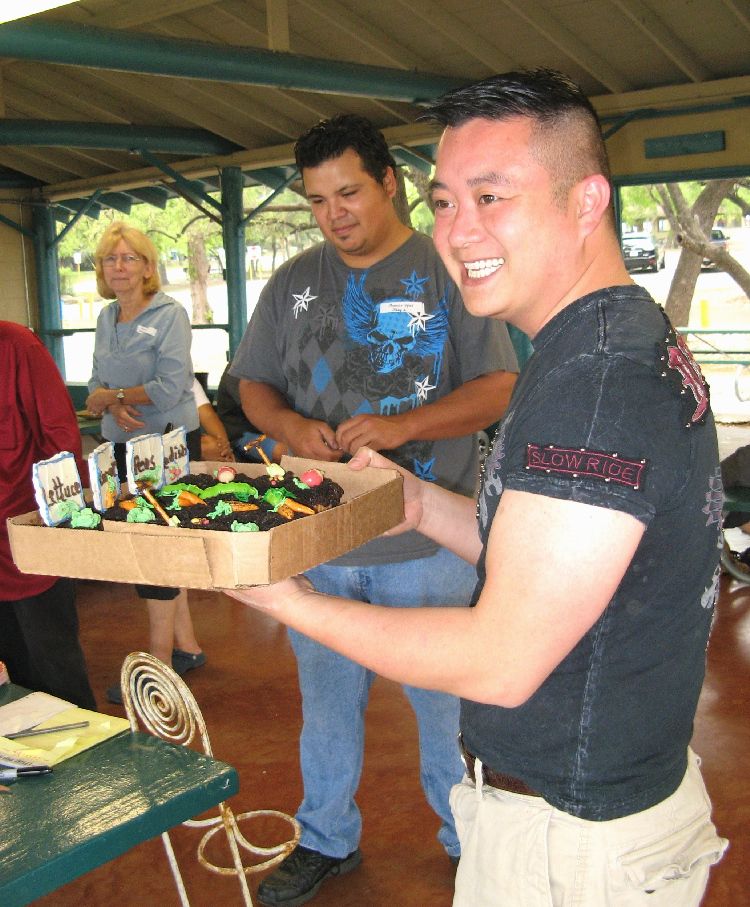 It takes a lot of pots to have a plant swap! Meredith sharing pots for next time ...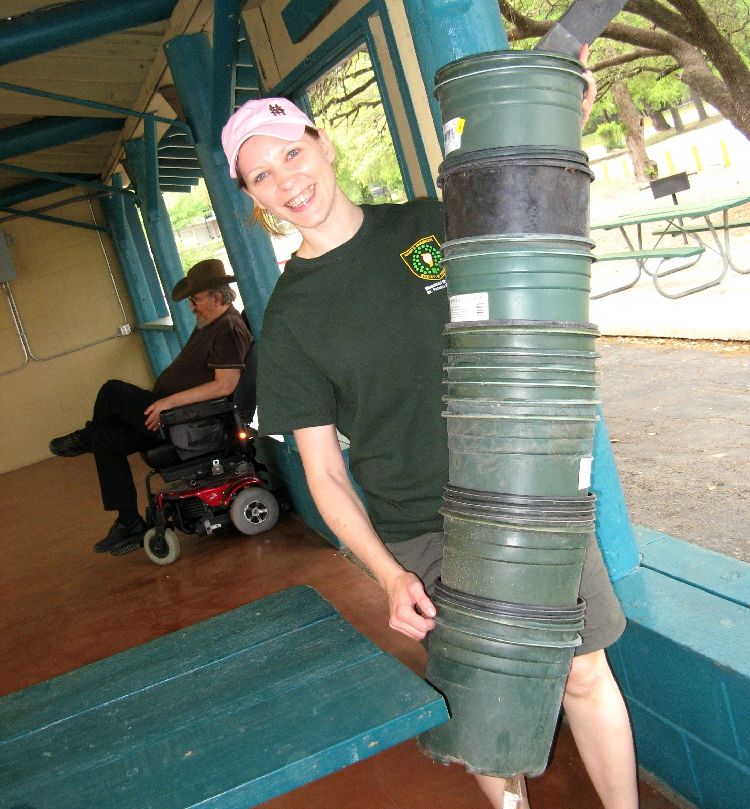 Joey checking out the roses Meredith brought for rooting ...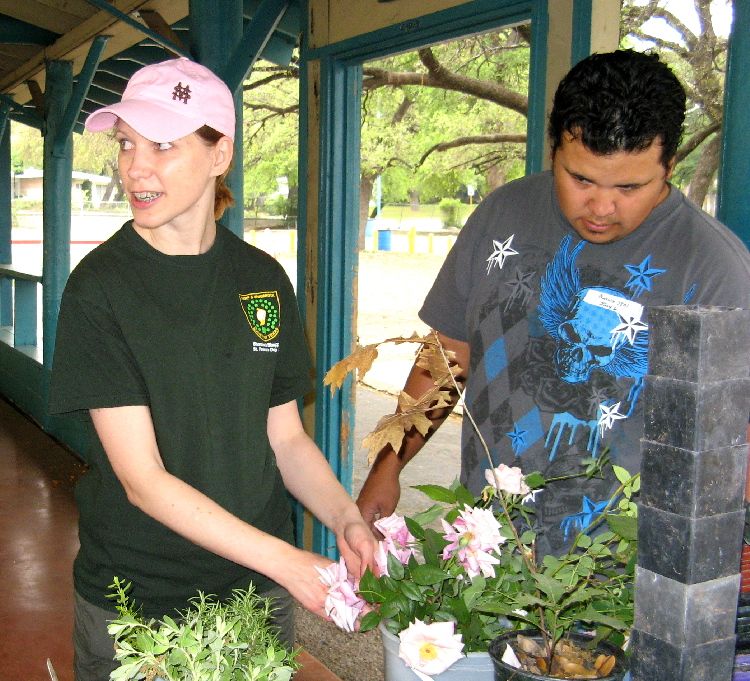 "linda_tx8" Linda and Shiela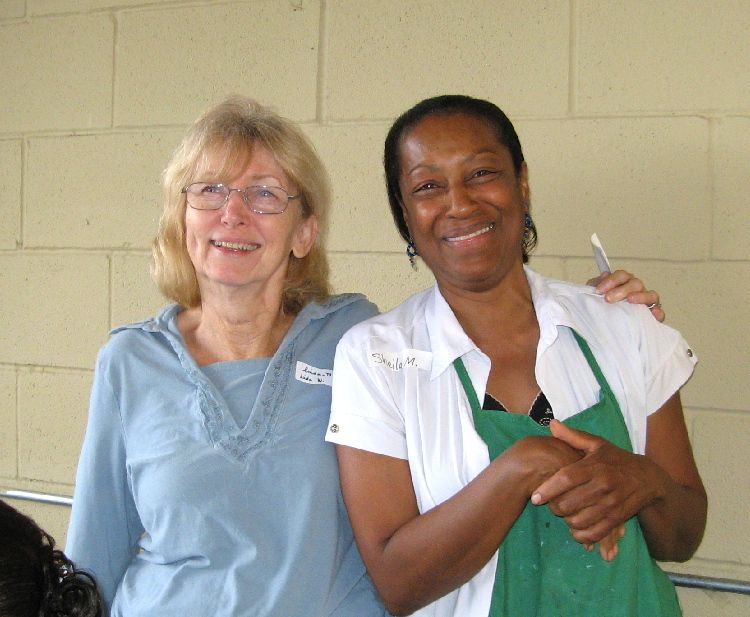 Linda's hubby wondering what Linda is going to do with this ... :-)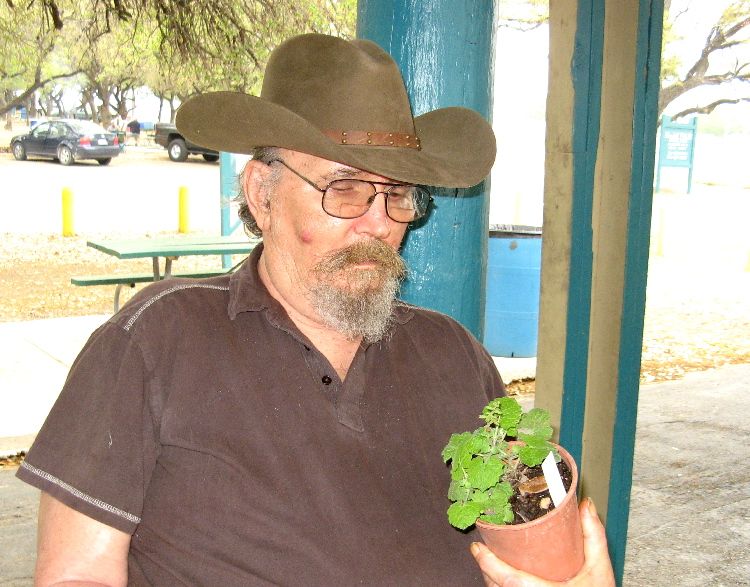 "Mommie, this tickles my nose." "Flowerlover78" Gina and daughter ...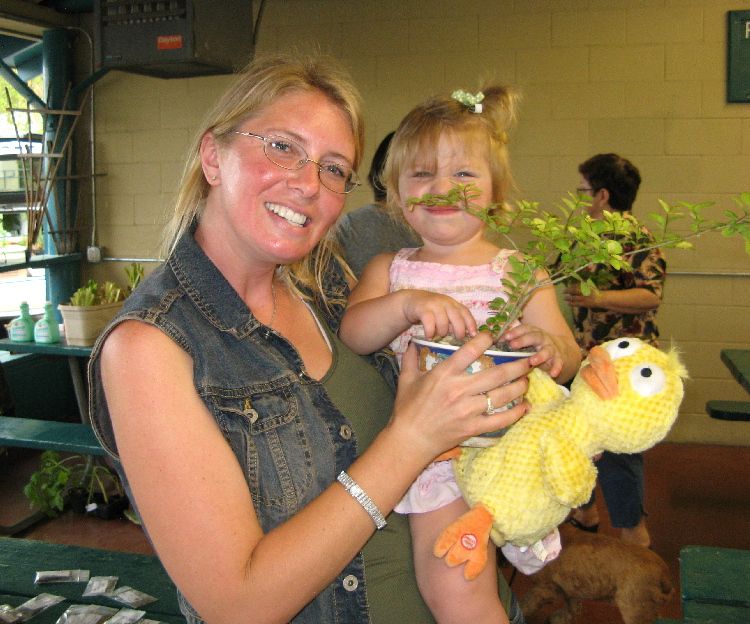 Ah, this is better ...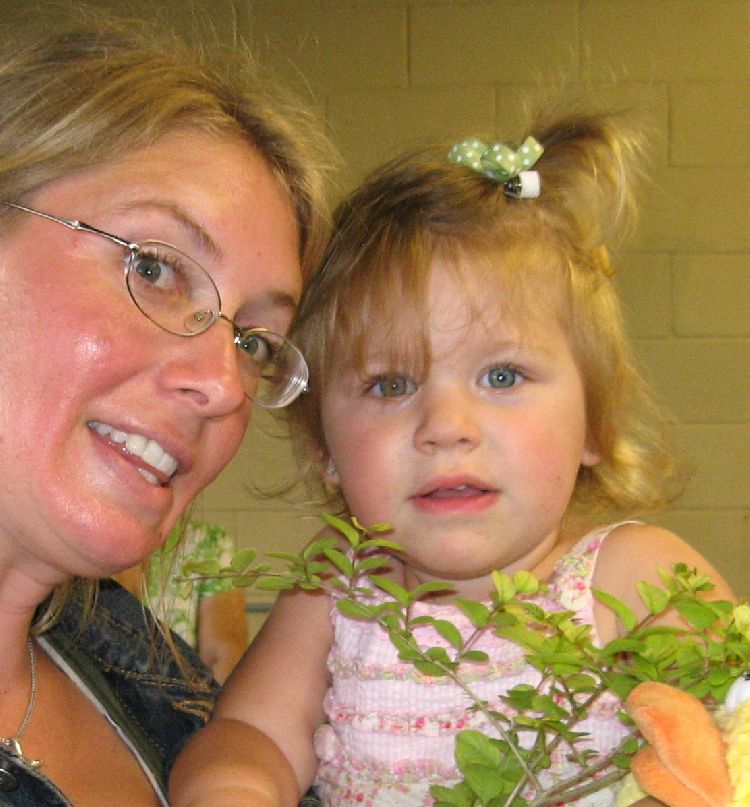 Yikes! A stowaway from somebody's pond plants ...
Nope. It's a pet leoplard frog Pat raised from a tadpole. Now we know where "Leapingfroglady" gets her name. She's a biology teacher. Look at the cute frog print shirt ...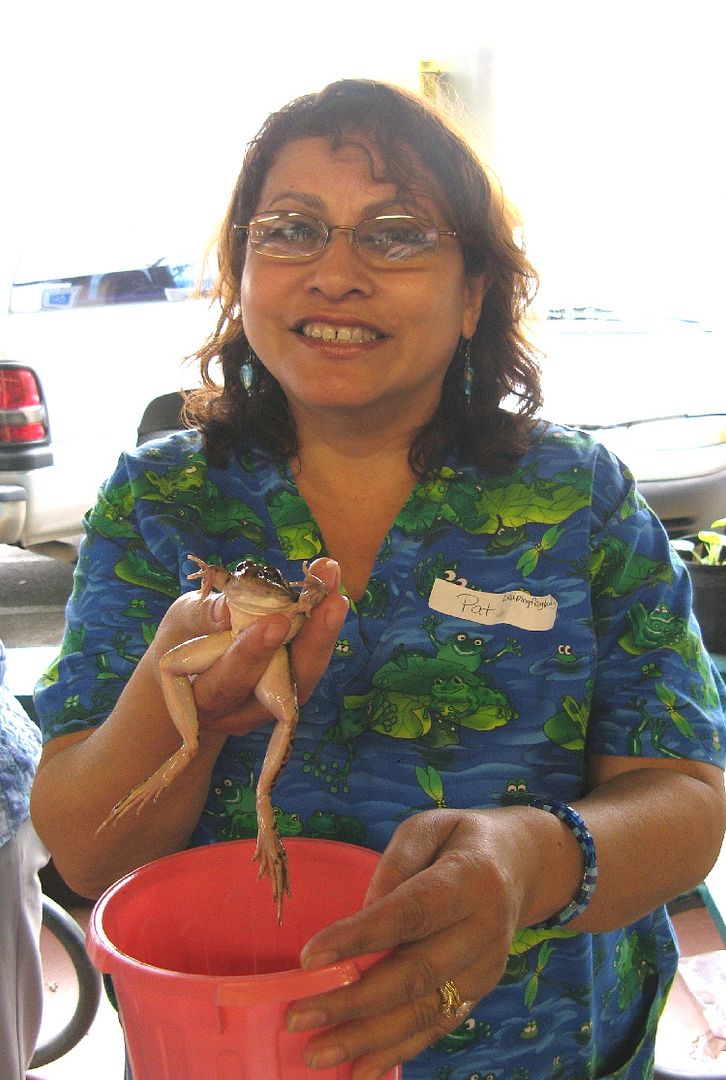 "Will this rose REALLY eat a house?" Alma Delia, Mario, and Barbara contemplating the beautiful white found rose 'Flores St. House Eater' ...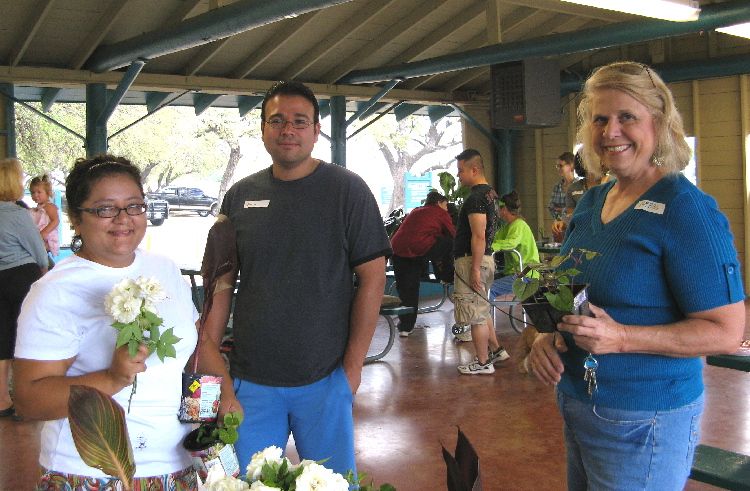 Barbra and Tonya ...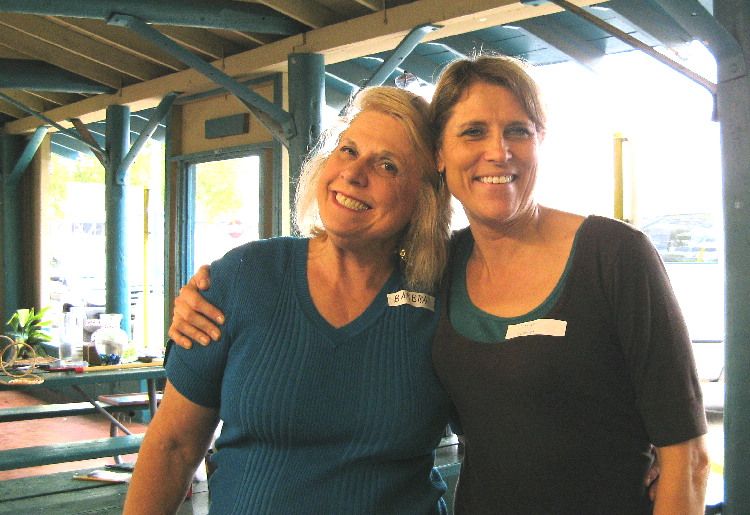 It's getting near the end. Shiela thinks it's time to cut the huge and very tasty home baked cake Marin brought for all to enjoy.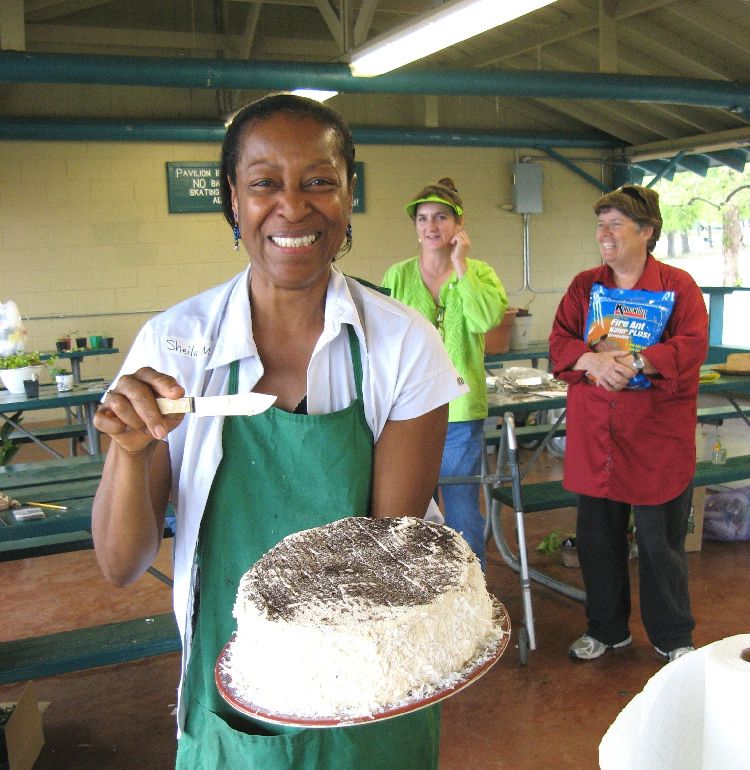 Kathy's daughter-in-law, Shirley Christiansen, made these exquisite hand decorated cup cakes for us. Almost too pretty to eat, but we did! And they were good! The signs were made of decorated grahm crackers, the 'soil' was chocolate, the peas were M & M's, the veggies had texture and tasted like ... hmmm, jelly beans? Fantastic works of art ...
Carlos and Joey wave bye bye ... see you next swap! :-)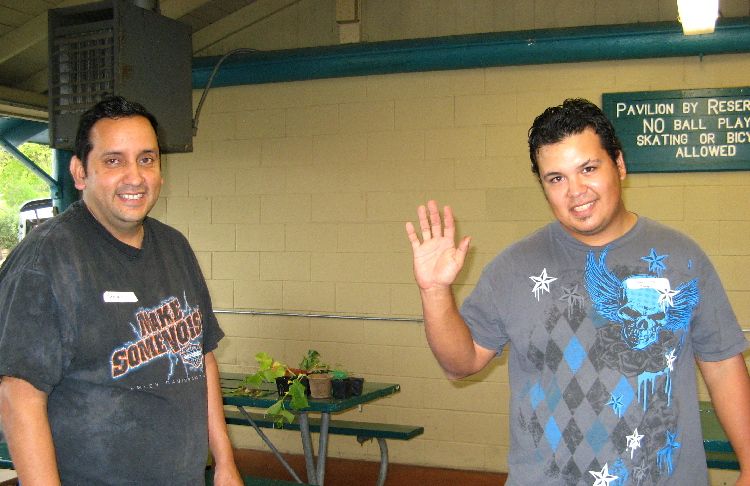 What a pleasant day it was to meet with good friends who share a common interest and trade for all kinds of free plants -- some you didn't even know existed so how could you know you couldn't live without them :-)