Down hidden paths and secret alleys ...
roselee z8b S.W. Texas
May 4, 2013
Come with me to where we've never ventured
before, down hidden paths and secret alleys
where the magic hides. These are the places
that are the most revered in early morning strolls.
No showy flowers, but we'll peak into places
where garden angels rest after busy nights of
helping plants to grow. We're walking quietly to
not disturb them ...
We'll start where dancing frogs leap to guard the boy David's modesty ...

Past an angel shyly keeping watch ...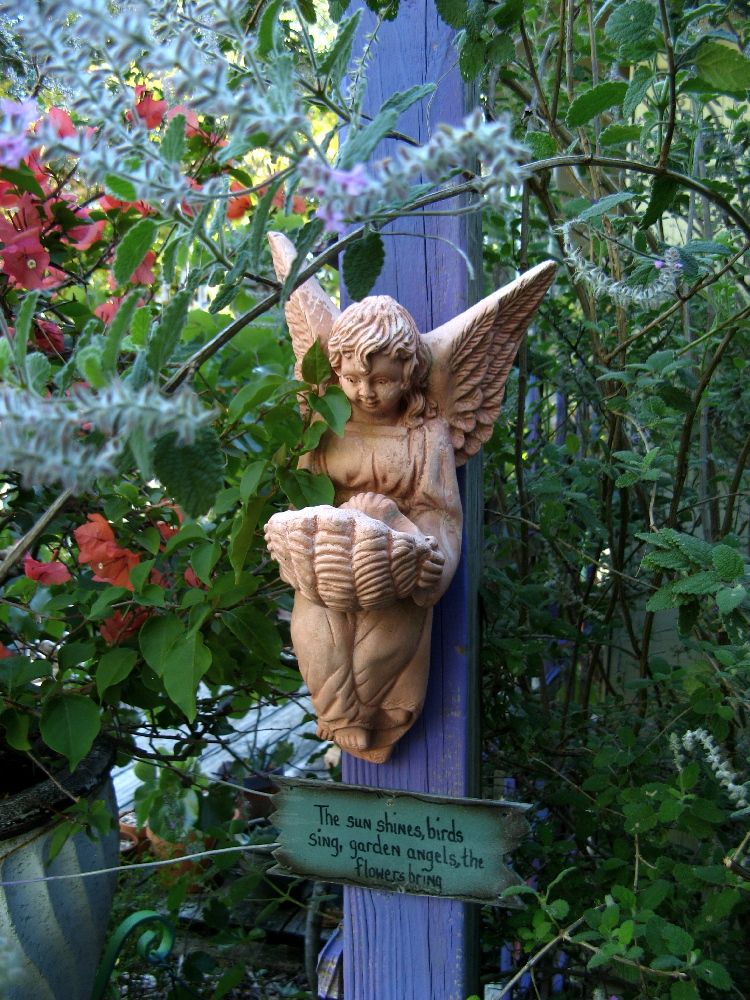 A peek into the empty greenhouse to see if the dogs cornered and wrestled with any critters last night ...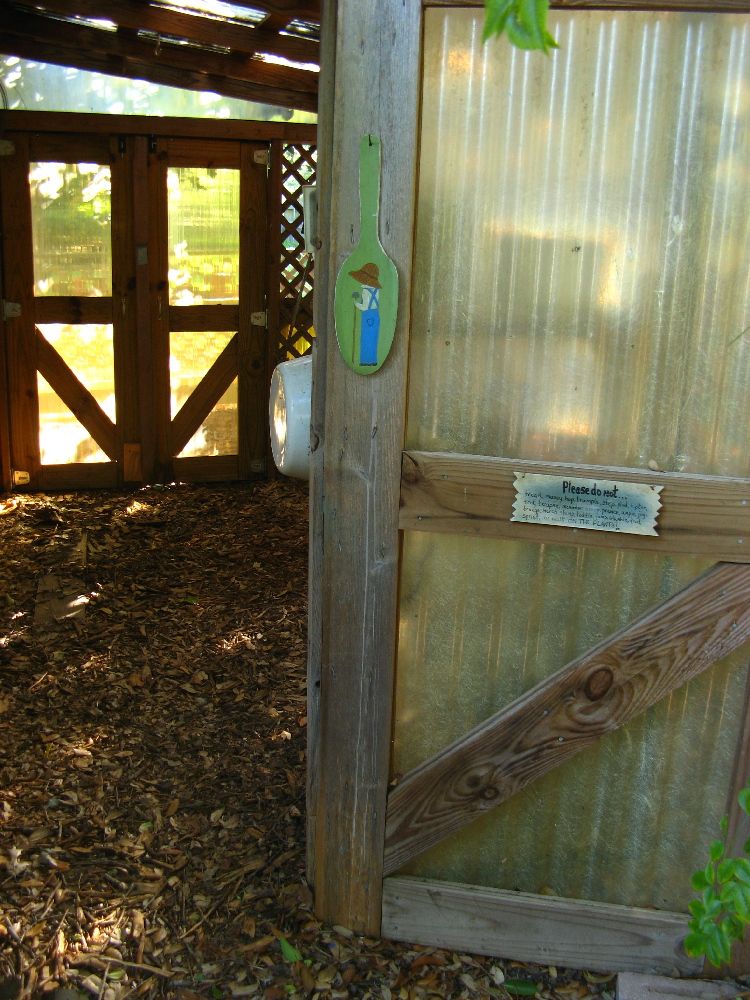 Past the sign that my four year old great-grandson has memorized, but doesn't keep, and that's okay :-) It's the first thing he runs to see and "read" when he comes over ...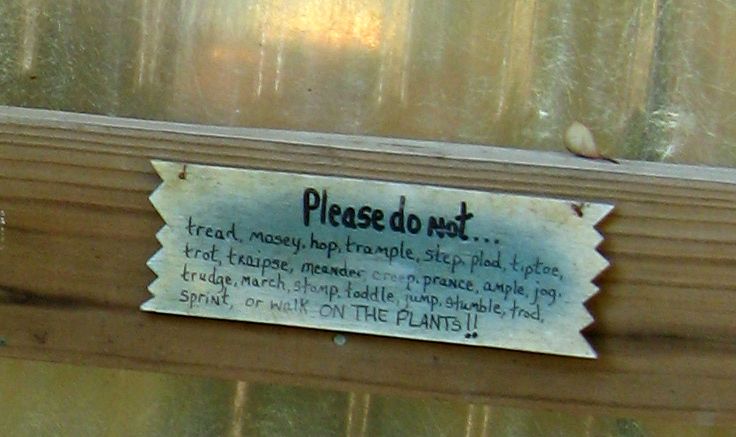 Mexican masks rise to greet us ...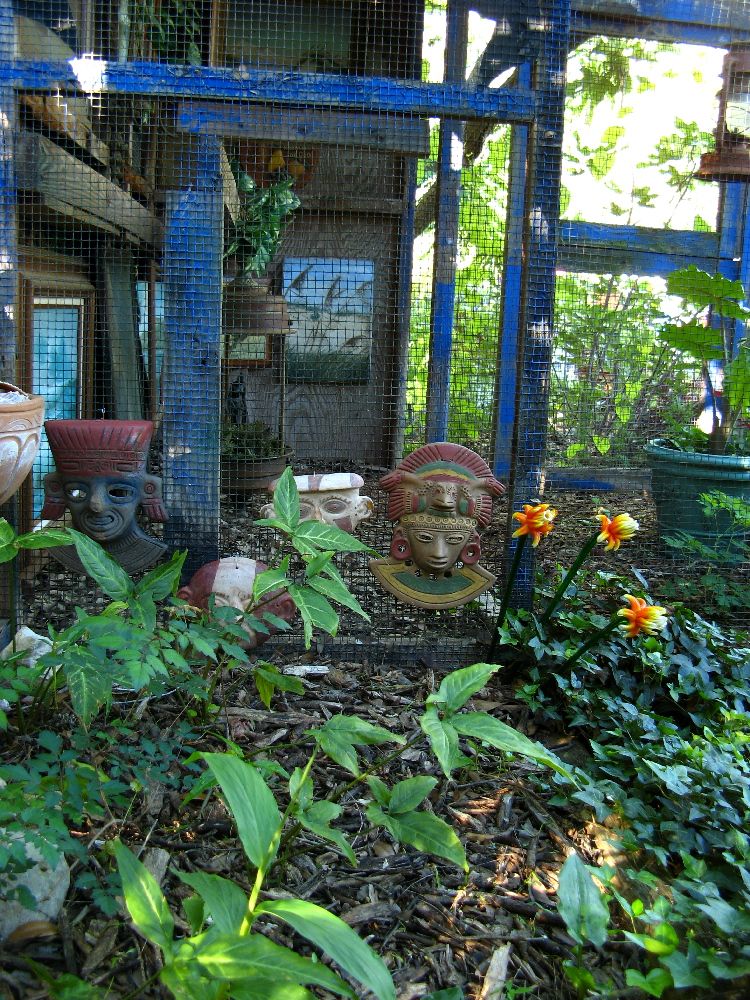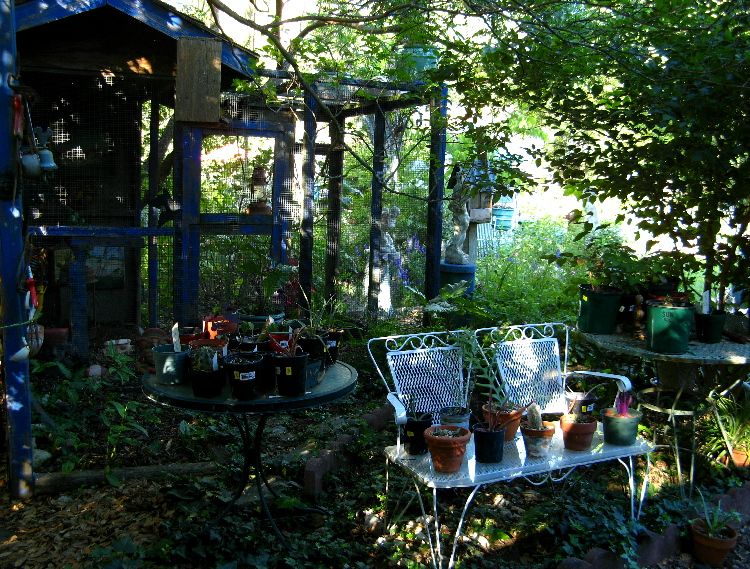 Is anything nesting the bird house gourds yet?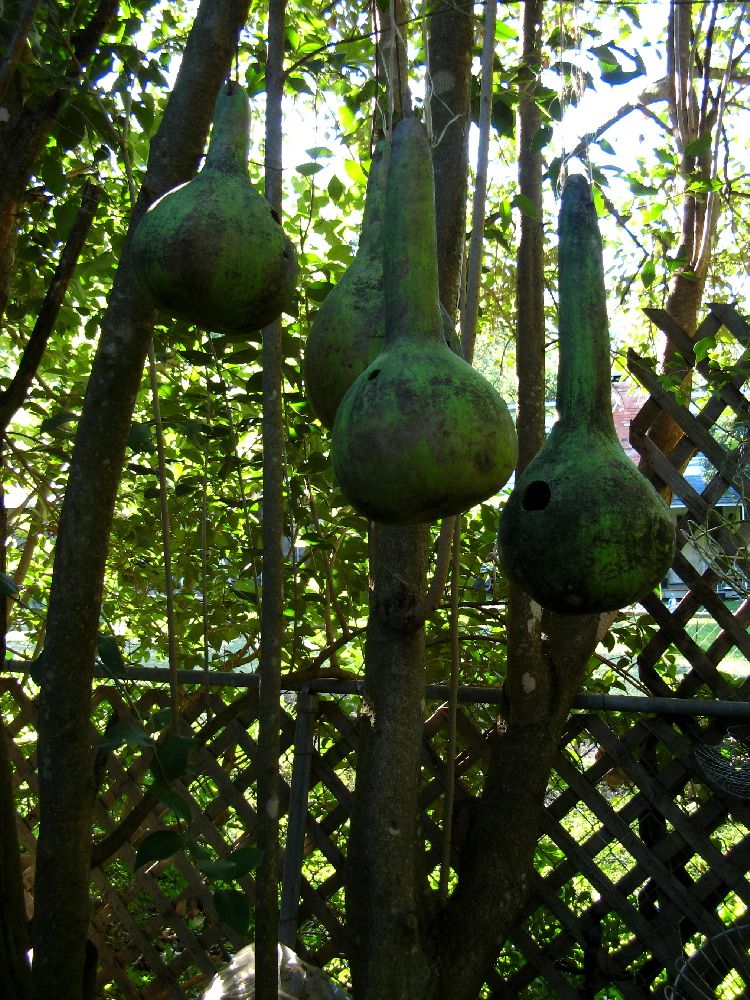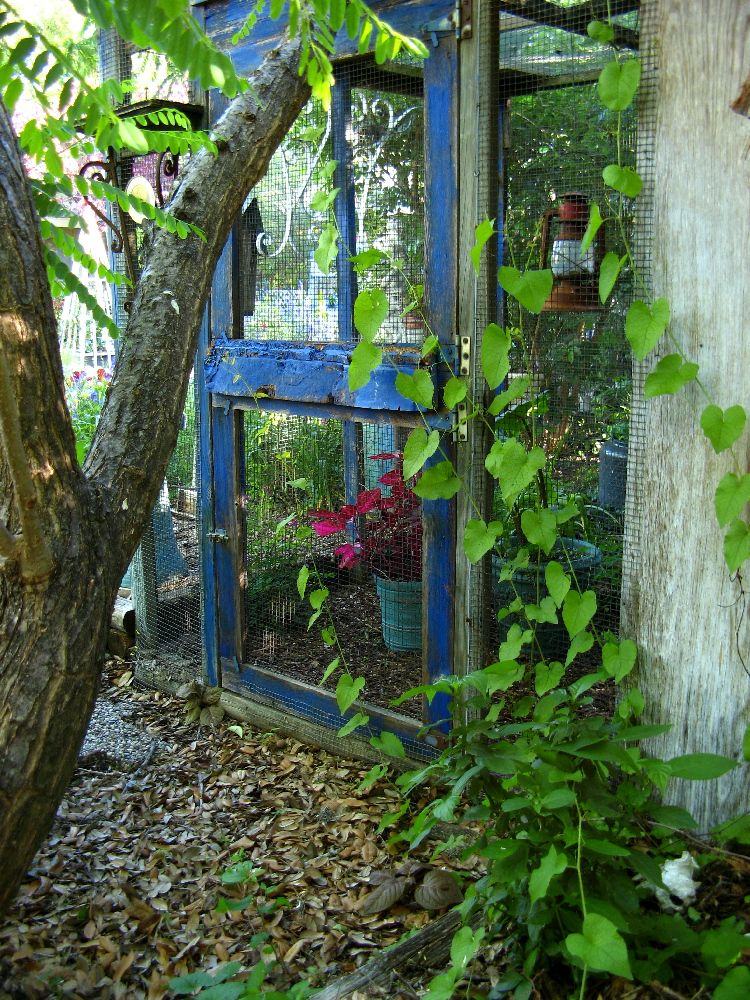 The curly willow keeps watch over a back corner ...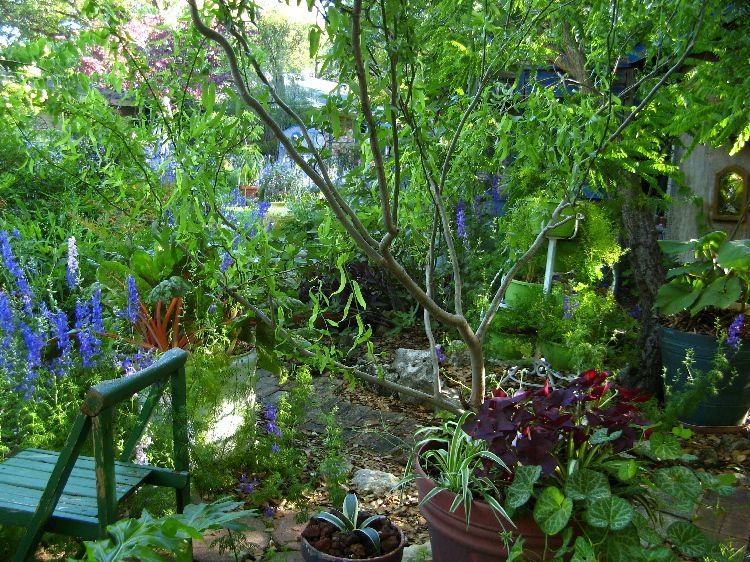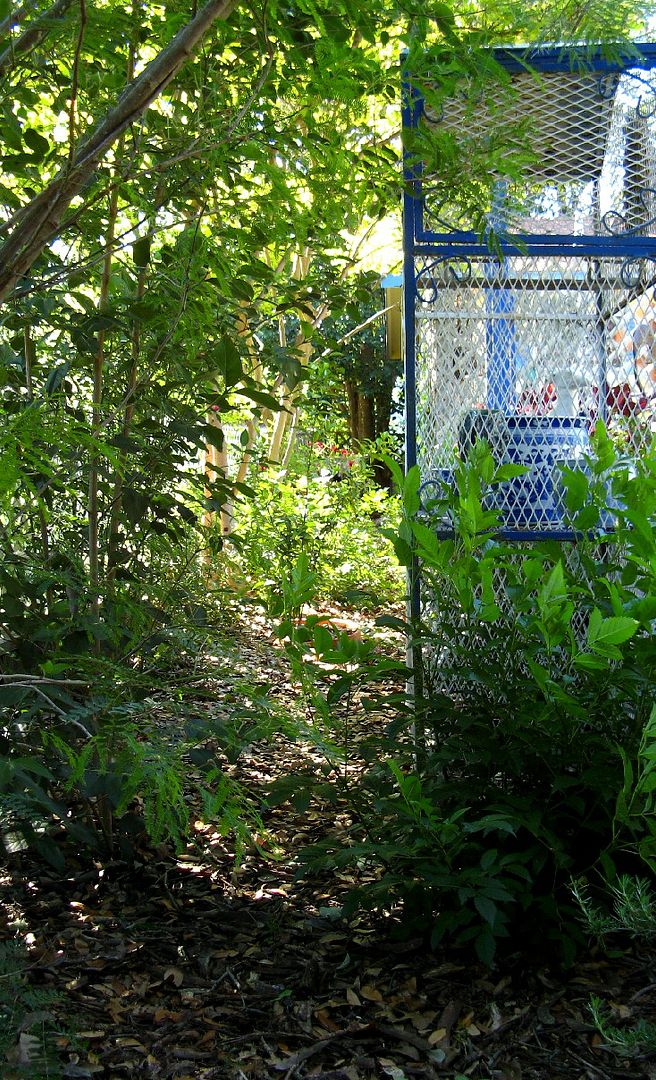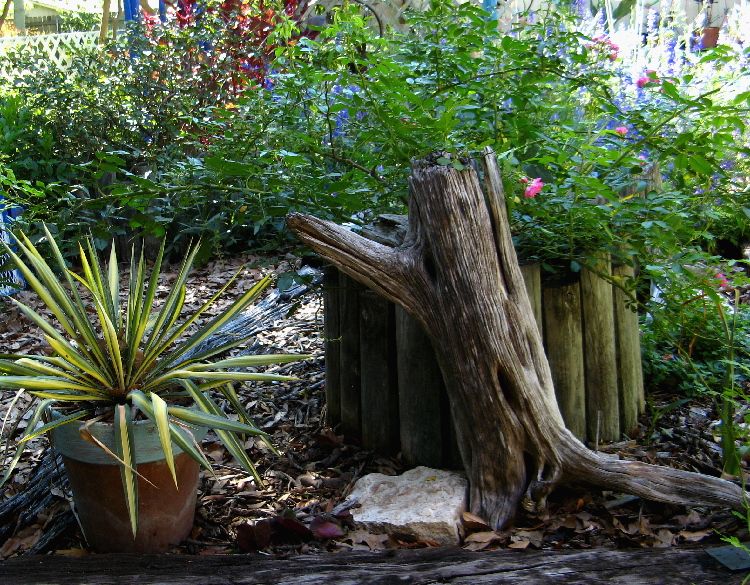 We pass back lit grasses ...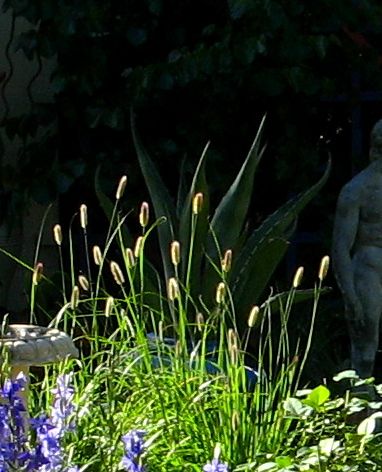 And come back into the morning light to start the day ...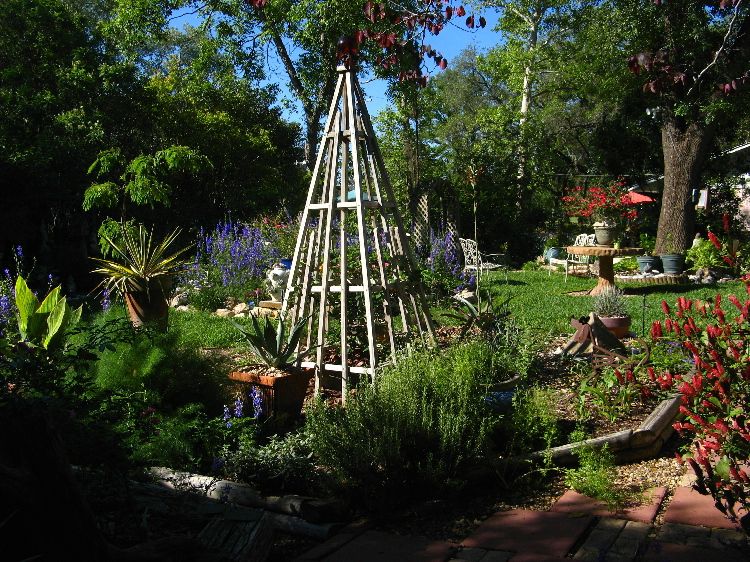 More often than not it's the little nooks and crannies which receive the least attention that I enjoy the most. Hope you do too.