Bye Bye Tree -- Hello Sky
roselee z8b S.W. Texas
May 23, 2014
It's sad when you have to take down a tree that has served you well for many years, but the time had come for the 60 ft., 50 yr. old Arizona ash to go.
Good bye tree and thank you!
It's amazing to watch how the tree experts do it. All limbs are lowered on a rope and directed exactly where they want them placed ...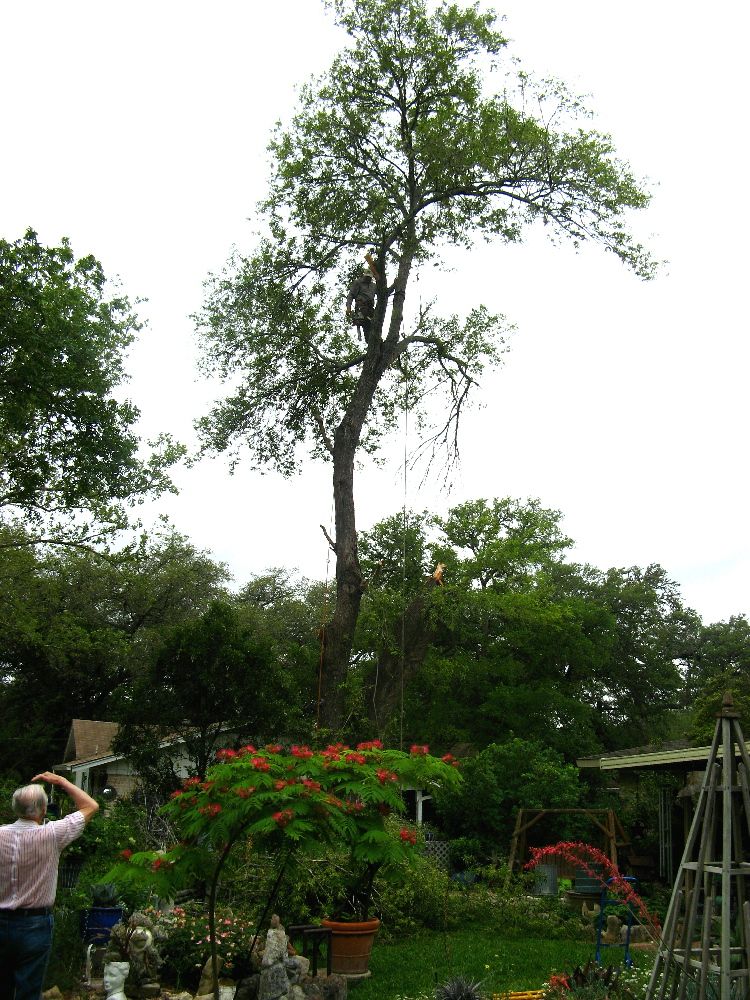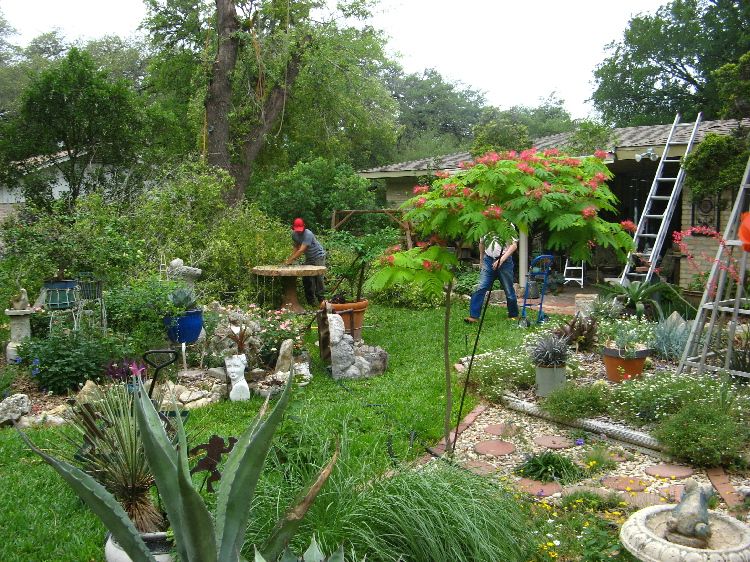 It was a nice cloudy day ...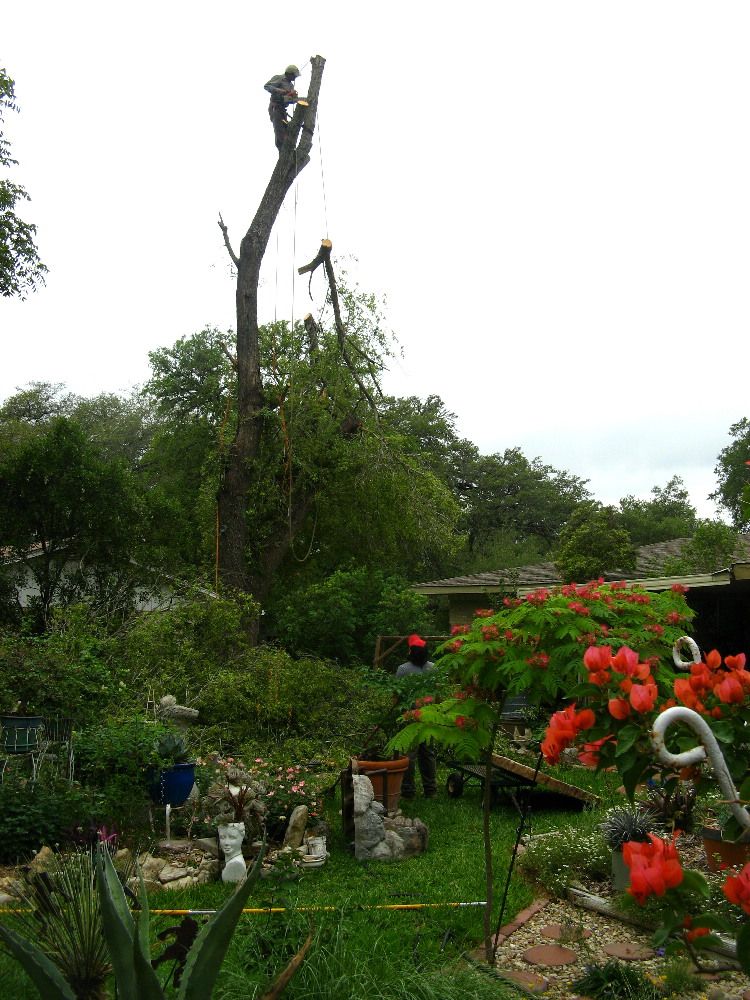 The critter hole that had been made in the partly decayed limb that fell, whether it housed a woodpecker, owl or squirrel -- who knows? ...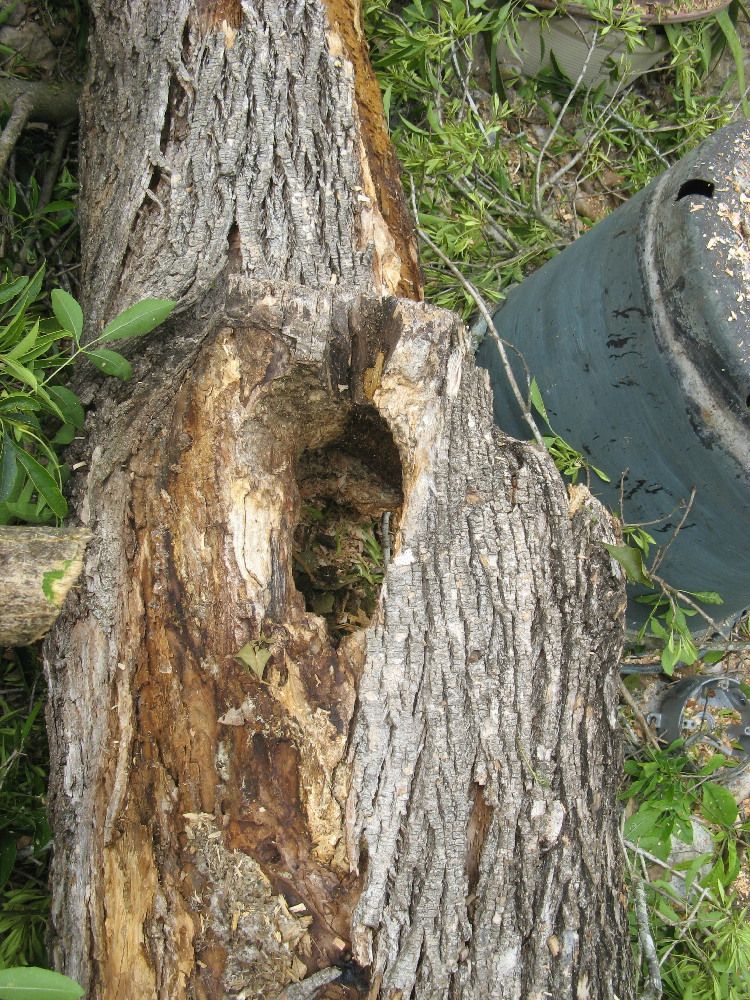 I always did want a tall pillar in the garden with a pot on top ... :-) However, what I really want in a pot I probably can't afford, but couldn't wait to put something up there so I first tried a galvenized tub ...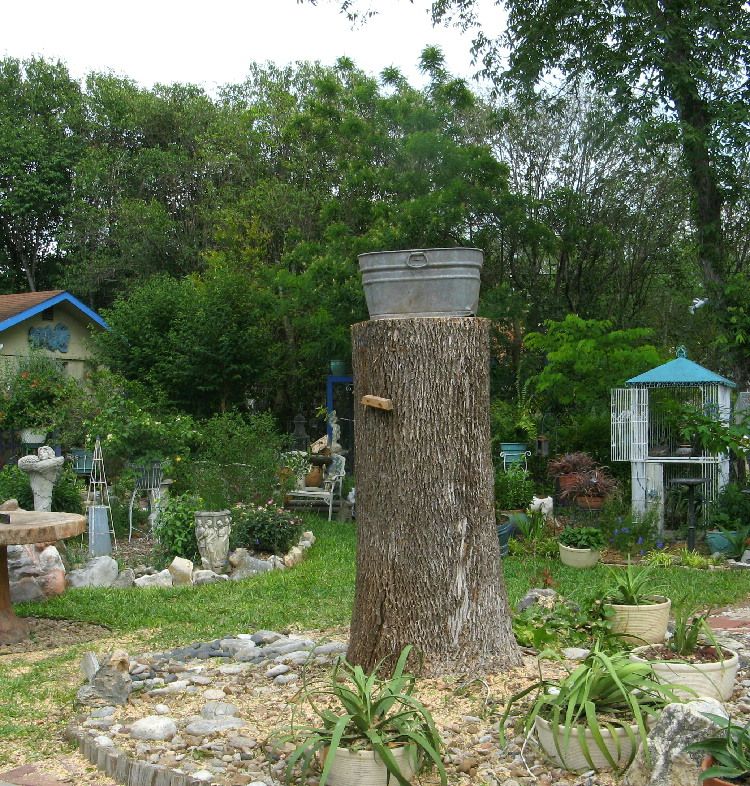 Then a big pot. Which looks best to you? ...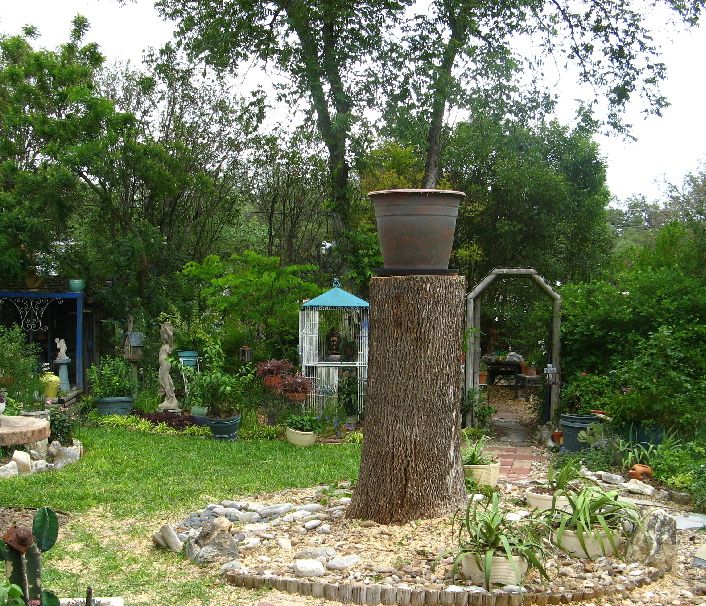 I'm thinking of putting a combination of a thornless cactus with large pads, dyckias, yuccas, all of which I have, with silver pony foot overflowing. Whatch' think?
I'll wrap a chain around the trunk so the coral vine can cover the stump and more sun loving plants will go around the base. Please, please -- if you have any ideas they are welcomed. Redesigning this part of the garden will be a challenge, but there is always a challenge of some sort in gardening as well as in life ... :-)
If anyone is San Antonio needs tree work I highly recommend Mr. Julio Tejada and son Diego Ivan Tejada. This is not the first time they have done work for us. Mr., or rather. Rev. JulioTejada's first calling is pastoring a church.
Contact information:
1Cleaning Stop
Certified Arborist, Oak Wilt Certified, Electrical Line Clearance Certifed
Diego Tejada
Cell: 210 842-3634
Office: 210 722-9021
Julio Tejada Cell: 210 792-7860
Happy gardening!
Here is a link that might be useful: 1 Cleaning Stop ...
This post was edited by roselee on Fri, May 23, 14 at 21:14