Veggie gardening in truck tires ...
roselee z8b S.W. Texas
June 20, 2012
While looking for ARE photos I came across this photo of Del and Malcolm Beck's vegetable and flower garden; part of which is grown in truck tires. Since there was lots of interest in the flower pot tires in Lucas' post I thought perhaps some of you would like to see this: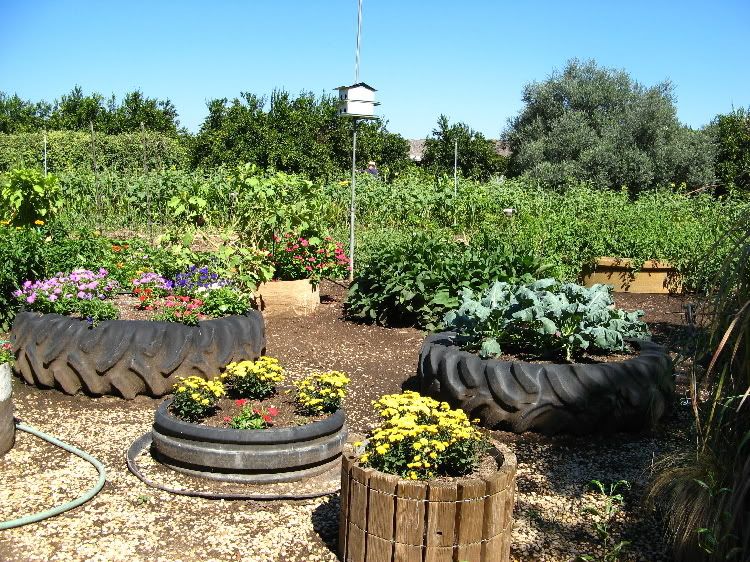 Malcome is a popular organic garden speaker and started Gardenville which he sold a few years ago upon his retirement.