Orchid Trees and Turtles
roselee z8b S.W. Texas
June 28, 2014
Thanks to the rain Bauhinia forficata, Brazilian White Orchid tree has more flowers than usual with many more to come ...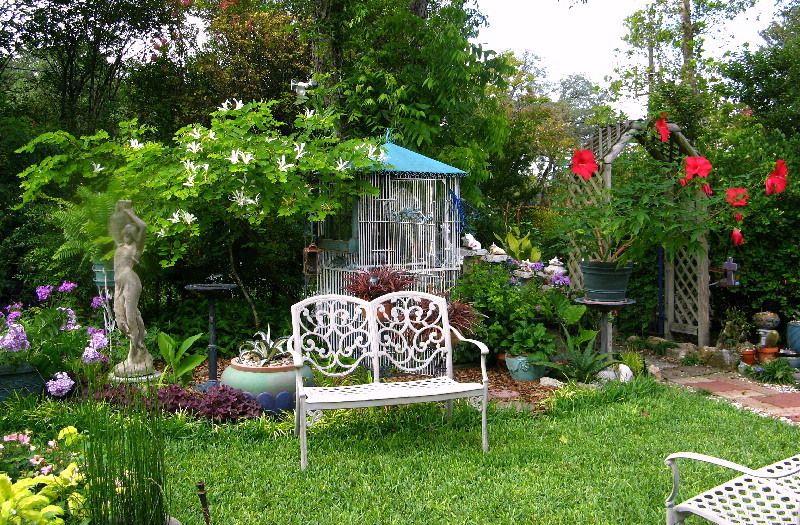 I wish I had a way to pass this plant on. According the link below it will sprout from damaged roots. Maybe I need to try that ...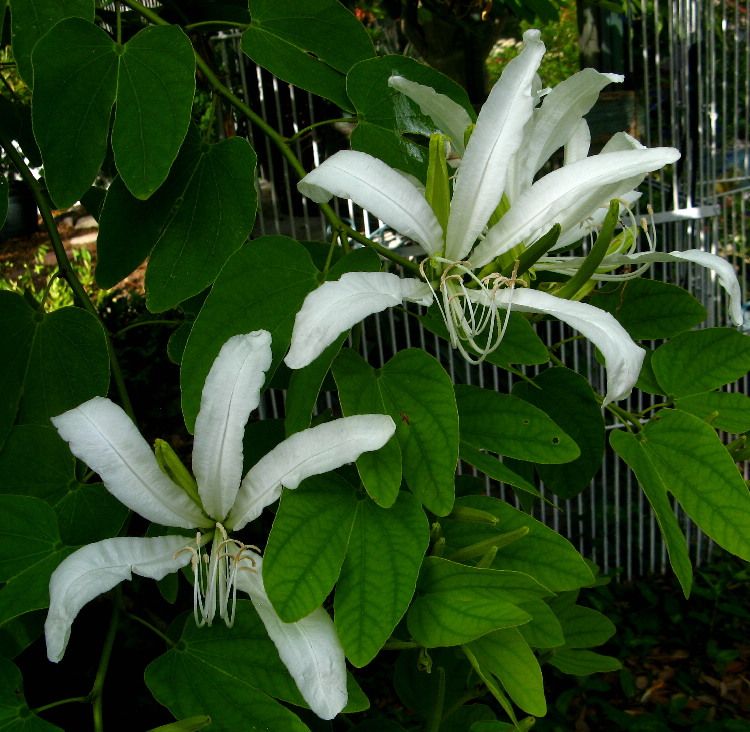 There is an occasional seed pod, but no beans develop in them ...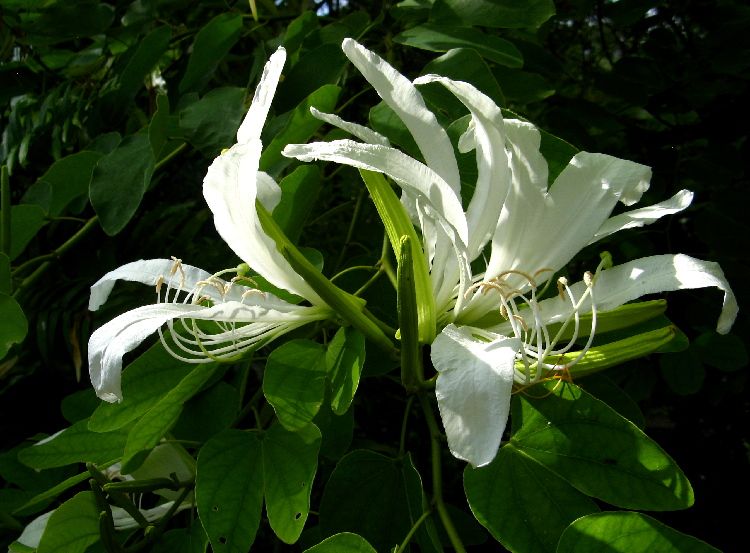 Here comes the thundering hoard, "Oh boy! Mama's up. Maybe she will feed us" ...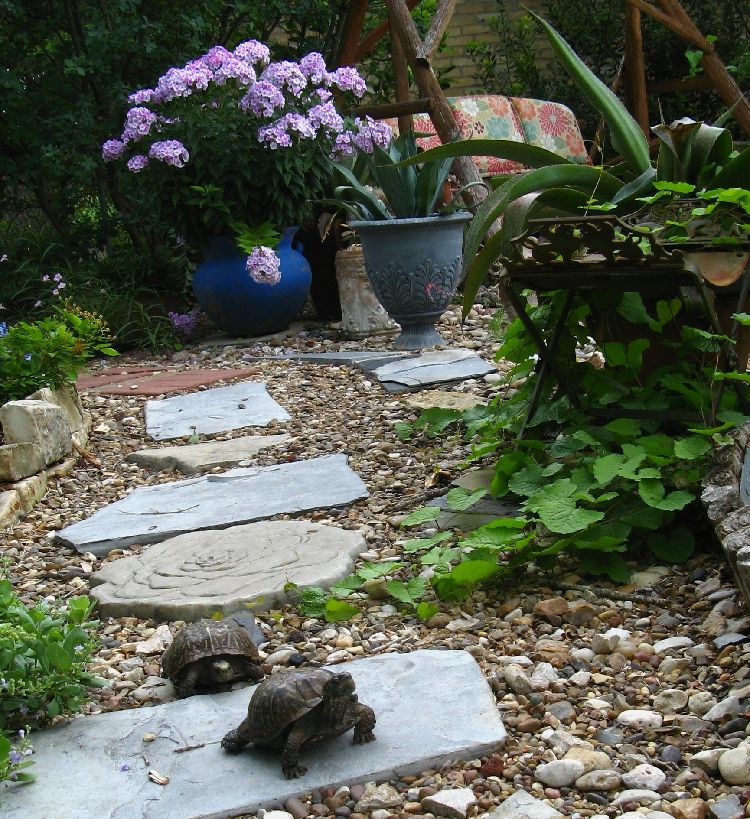 There about seven adult Ornate Box Turtles in the yard. This one turtle prefers fruit and ignores the dog food that the others prefer, although they will eat fruit if it's the only thing out there. Sometimes I think "The kids grew up, but now I am a servant to turtles!!!" LOL ...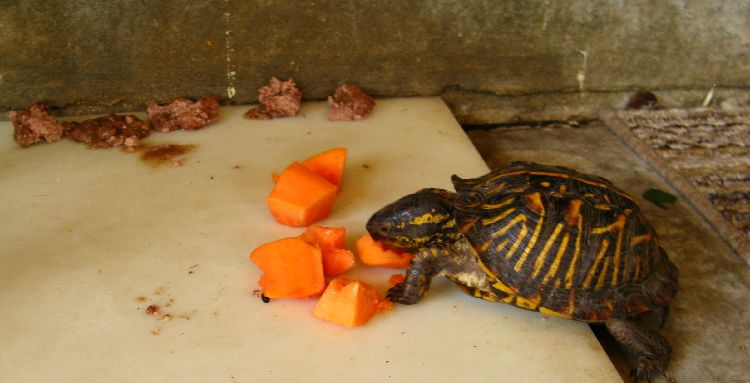 The native red honeysuckle decided to put on another round of blooms in response to the rain ...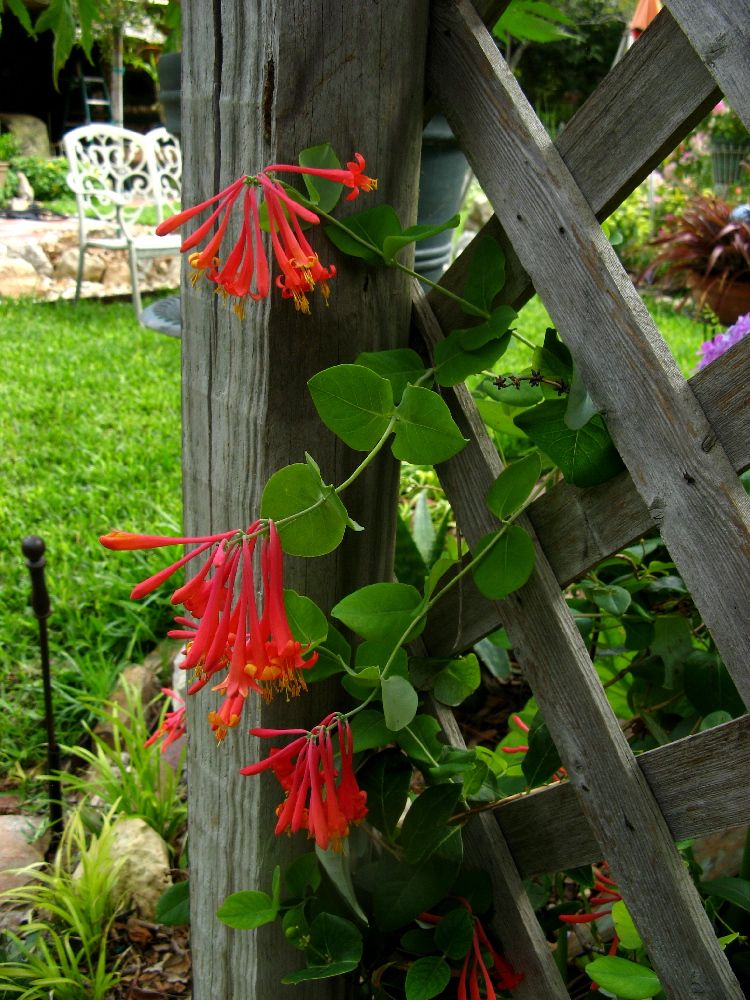 HopI red amaranth has such beautiful foliage and blooms too. I'll bring seeds to the fall swap. Jolana passed it along several years ago and I've loved it ever since ...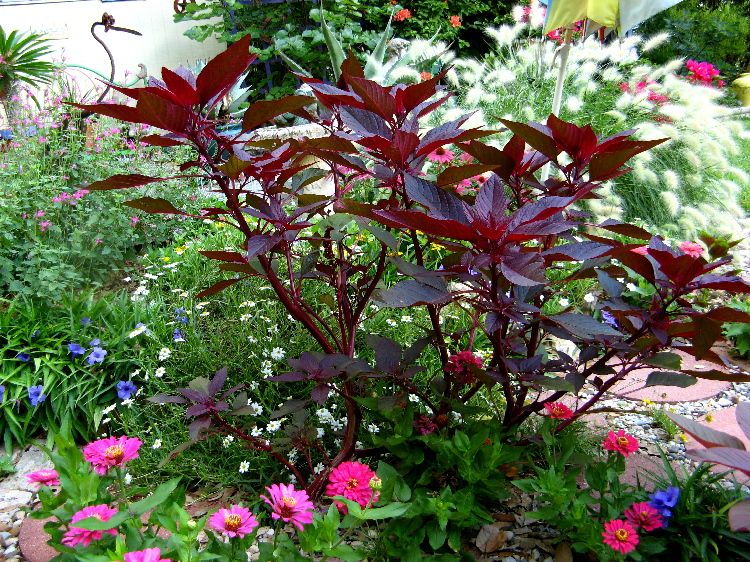 Irene pulled up this Gomphrena 'fire works' for me and it didn't even wilt. I've been wanting this plant and wasted no time in getting it planted ...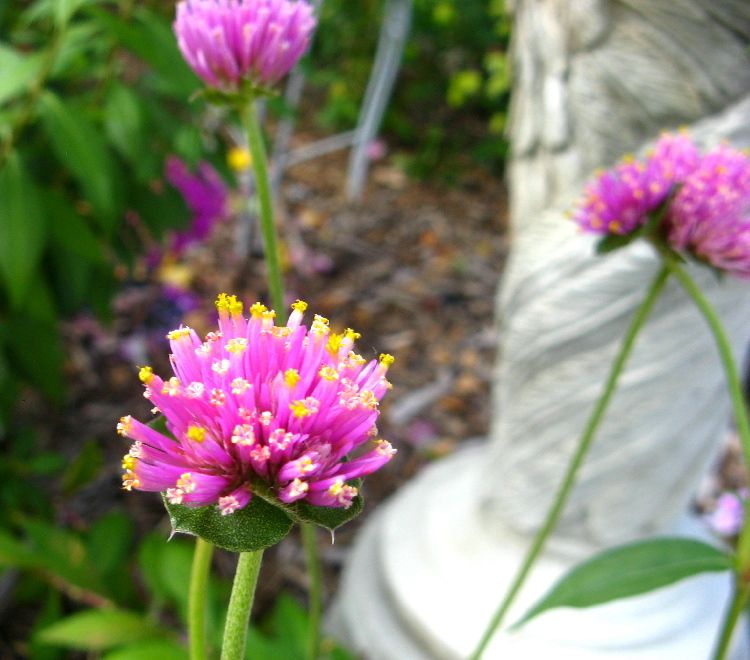 Have a great day. Hope it's been raining where you are, too!
Here is a link that might be useful: Brazilian white orchid tree ...