Concerning information on Mai 3 Jakfruit
Hello Jakfruit experts,
I was just down in Boynton Beach today and decided to pop into Excalibur and see what's up. Ended up buying an 8.5lb Mai-3 jakfruit. I really enjoyed the taste/texture of this cultivar and am excited that the 12 seeds I found inside have already started germinating. ( I was originally supposed to meet up with bsbullie on the seeds, but due to conflicting schedules we never did.)
Anyways, I have searched all over for information on this cultivar and all I seem to find is info on the Mai-1 and Mai-2 cultivars. How do the different Mai's differ from each other, where did the Mai-3 originate, what is the Mai-3's growth habit? If anyone could help me with these questions I would appreciate it. Here are some pics of the Mai-3.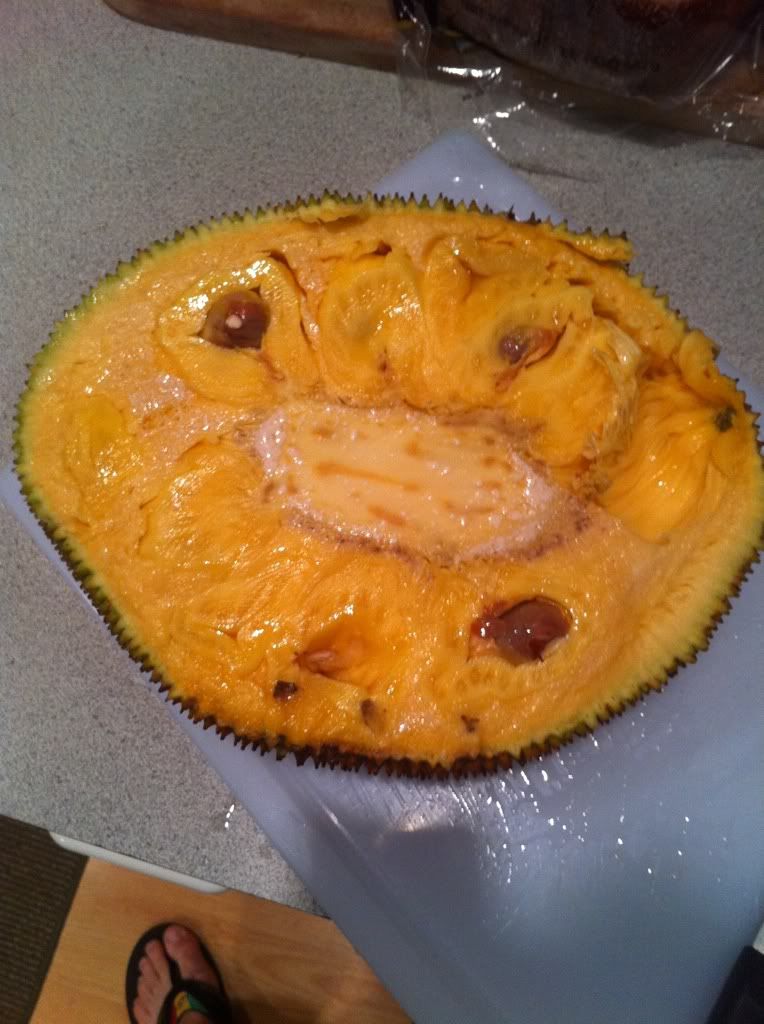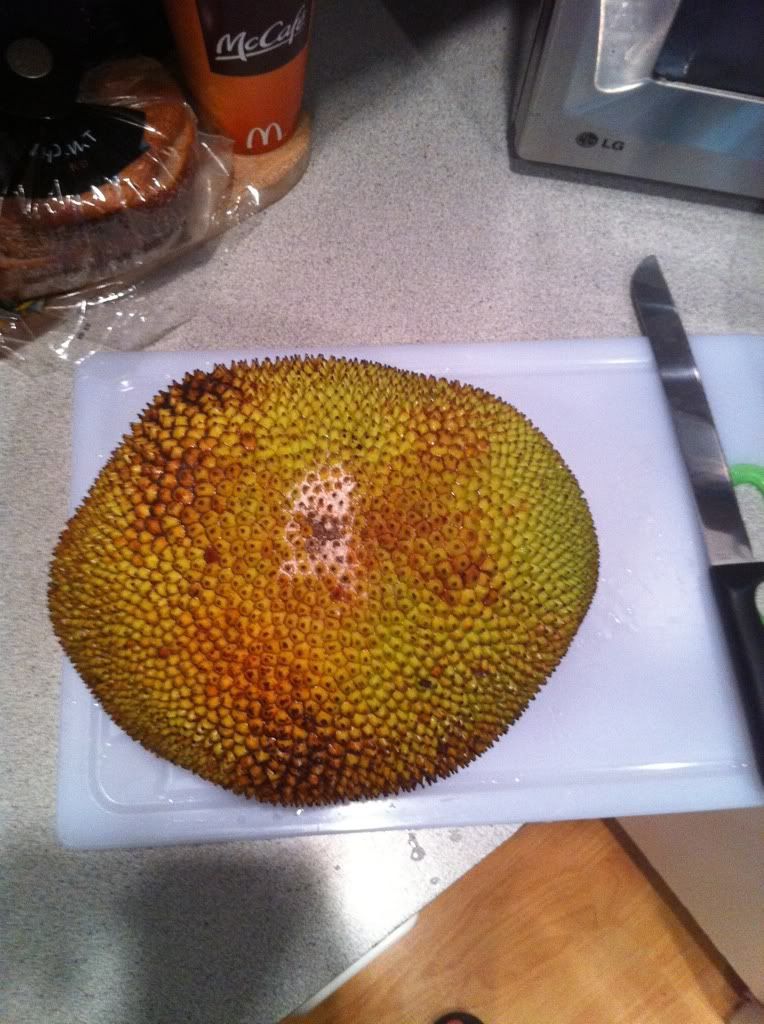 -JoeP450