A little garden art, including fossils ...
roselee z8b S.W. Texas
June 11, 2012
Hi everyone! For anyone interested I'd like show you a few pieces of 'garden junque/art' arrangements. I get a lot of ideas from pictures on the internet and if this is 'your thing' maybe these photos will give you some ideas.
The reclining Buddha never showed up very well so a little bed of smooth river rocks and fossils was arranged to highlight it. The garden elf on the right with the wheelbarrow helped me with the work ;-)
It's hard to tell from the pictures, but the stones near the head are fossil shells which are often found laying on top of the ground in the Texas hill country. I've collected over a dozen through the years ...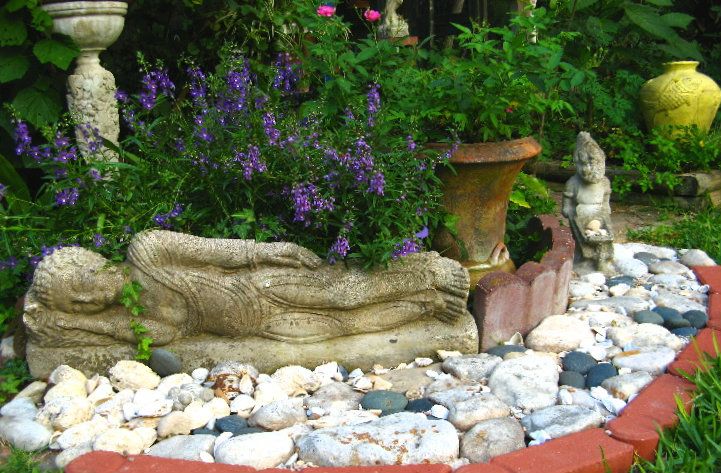 In the evenings light shines through this garage sale stained glass cross which hangs inside the Texas red honeysuckle covered arch ...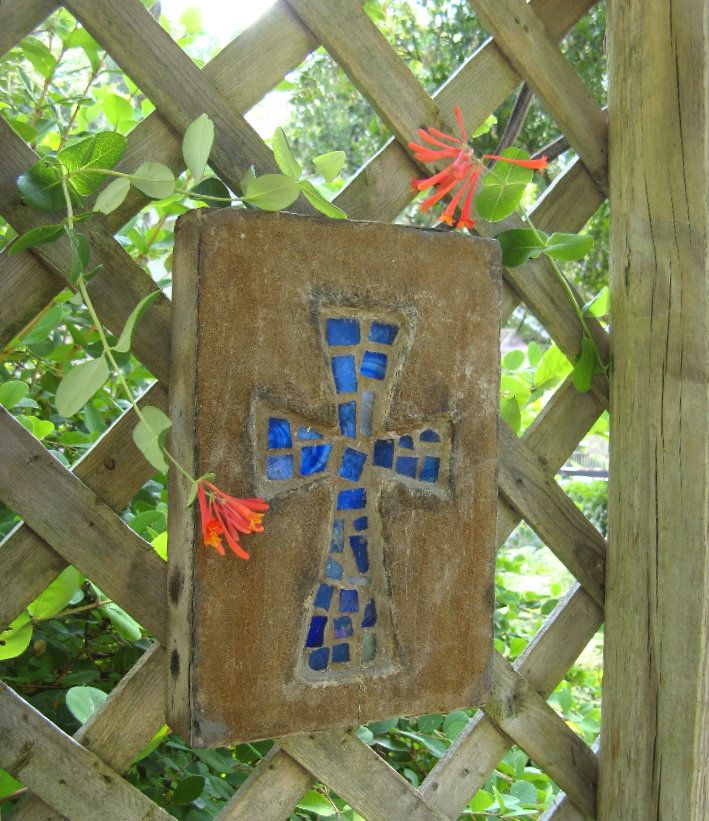 The thrift store framed mirror adds some sparkle to a dull area ...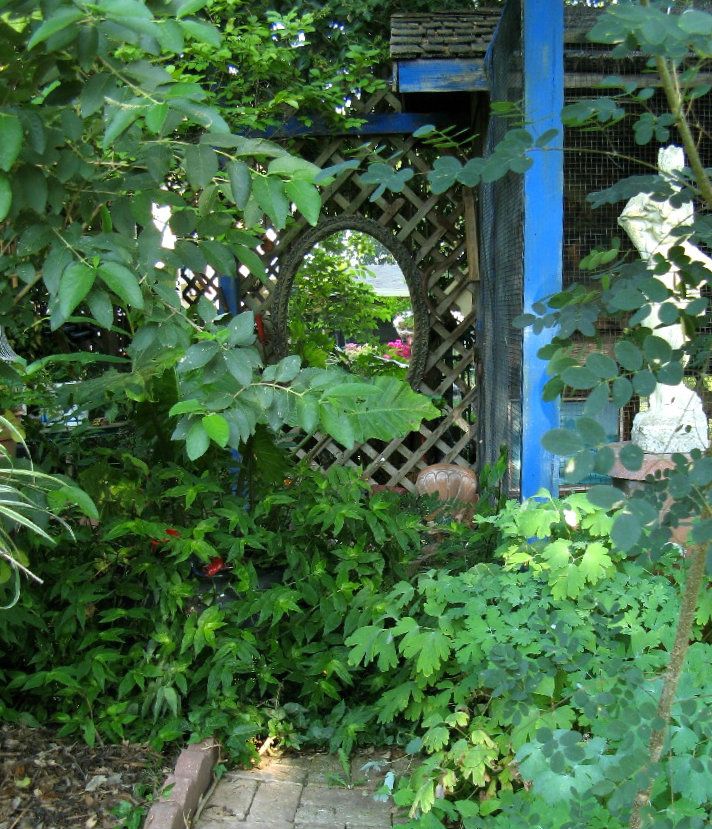 At the end of the mirror path frequently used garden tools hang on old rusty rakes ...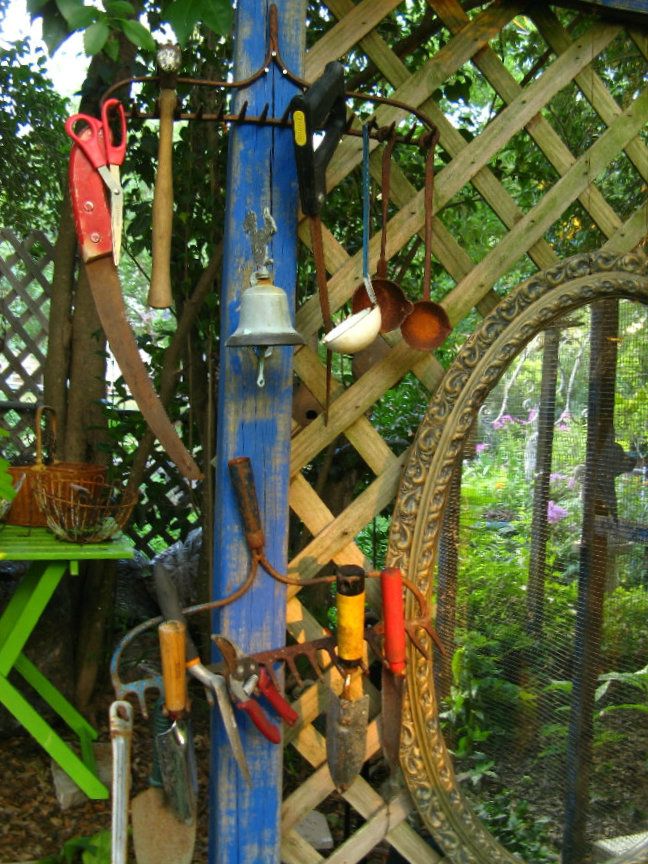 It's hard to take a picture of a mirror without appearing in it ... LOL. The garage sale bullet mirror on a wrought iron rose trellis will hopefully be surrounded by pink roses soon.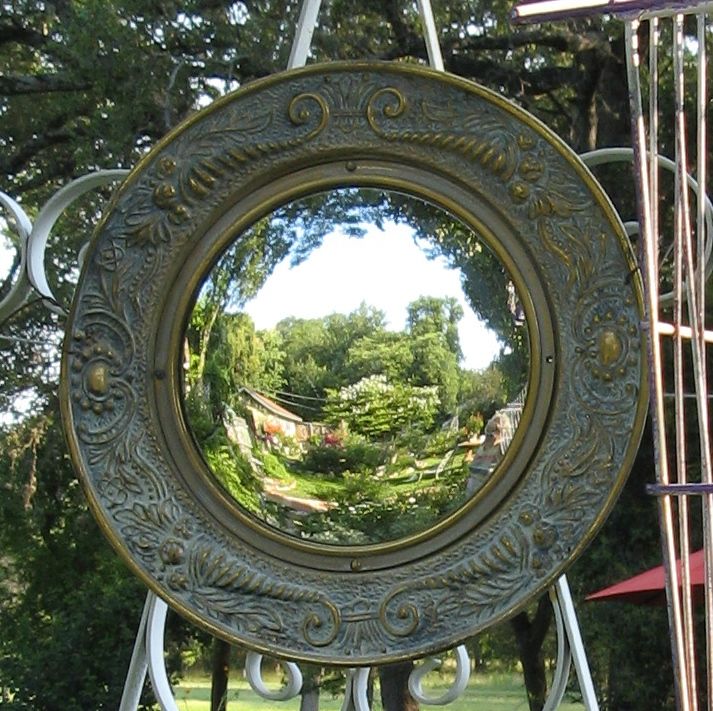 Bauble made with green marbles hangs among bird cages ...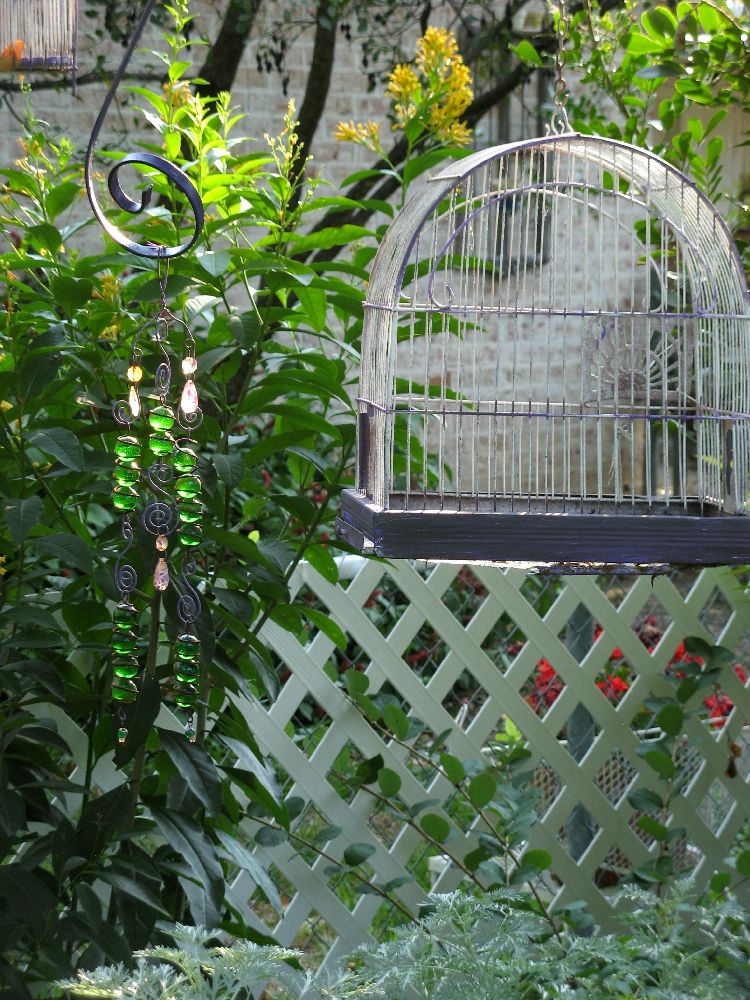 Time stopped for this vintage Mexican clock found at a Lakehills thrift shop. Flowers now flow instead of time ...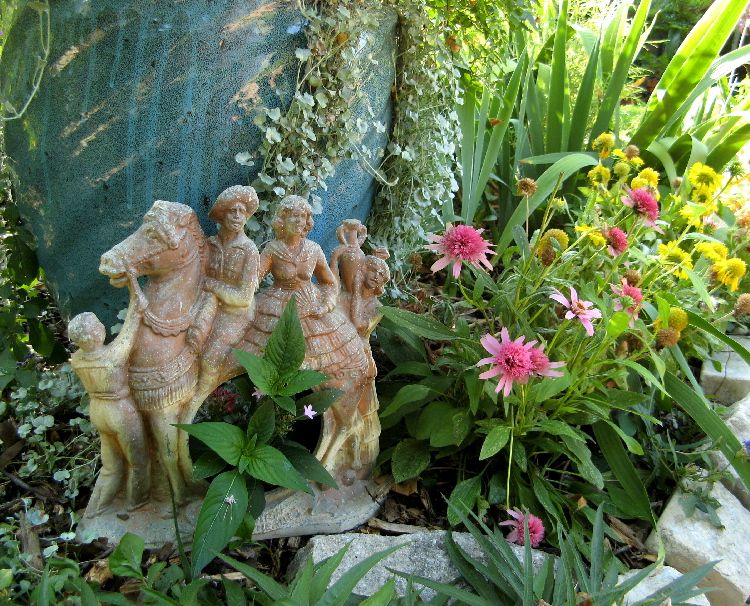 A potted cactus sits on an upside down metal lamp base. The succulent planted in a Mexican pumpkin pot nestles in half of a light fixture. The concrete ammonite fossil was a flea market find ...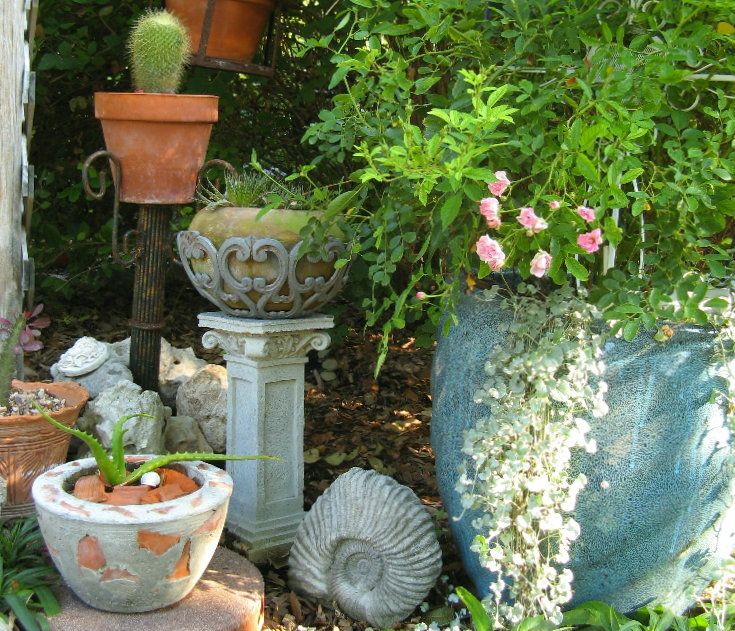 Speaking of ammonites can you see the ammonite fossil imbedded in the limestone boulder? Son Doug took this picture while walking the dry creek bed near the house. His dog Elsie gives you a perspective of it's size ...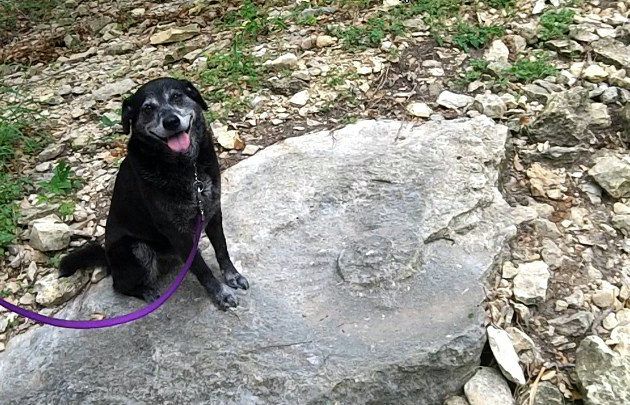 It's fun to imagine how this part of Texas was once underwater, Huge ammonites were very common in the seas then. A squid like mollusk lived inside.
Thrift store and garage sale items placed around the garden fulfills a creative urge in me. Hope you enjoy looking as much as I enjoy playing with this stuff :-)