Carrie's Datmansias ...
roselee z8b S.W. Texas
July 31, 2014
Carrie recently shared these photos of her datmansias ...

They are beautiful, but I had never heard of datmansia ...

They are a cross of datura x brugmansia ...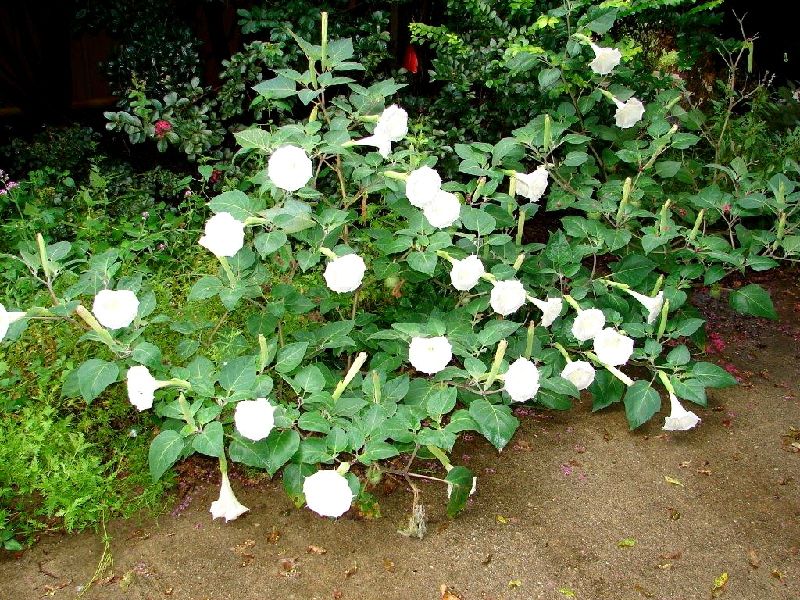 A lady in Washington state hybridized these and sent Carrie four seeds for trial in Texas ...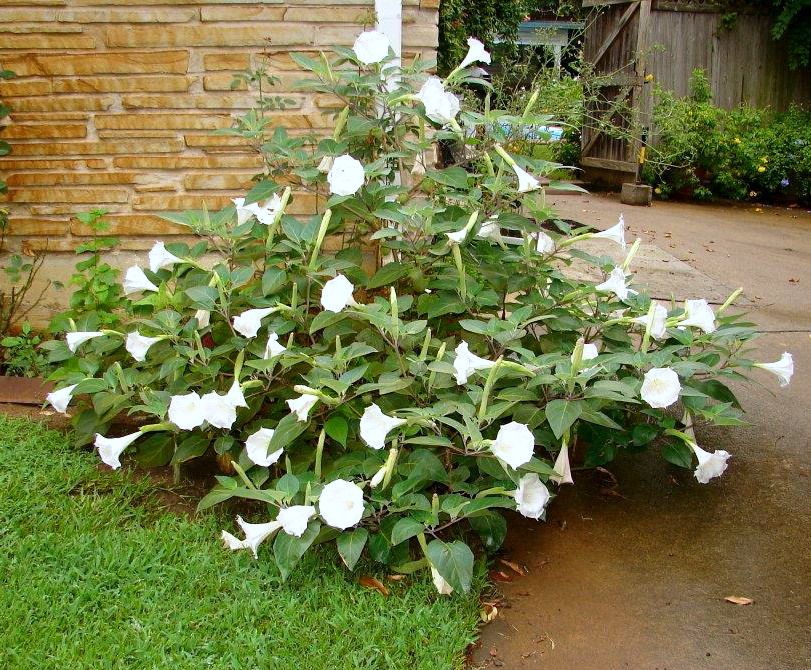 The lady posted on the Network 54 brug forum as 'Karma Happy Toes'. What a cute name! Carrie says datmansias seed out very readily if you don't keep the seed pods cut off, but are easy to pull up when young. She says they usually come back every year from the roots except in a very cold winter, and that they would probably be perennials in San Antonio.
Carrie says she'll be back to posting on the Texas forums pretty soon. Yea! .... :-)
This post was edited by roselee on Thu, Jul 31, 14 at 14:16