Bottle 'Tree' Projects ...
roselee z8b S.W. Texas
July 24, 2014
Since things are kind of slow right now on the Texas Gallery I thought I'd post some photos of my ongoing bottle projects.
My dear friend Linda M. brought a bunch of bottles which I saw the need to gesture toward -- as if you could miss them ... LOL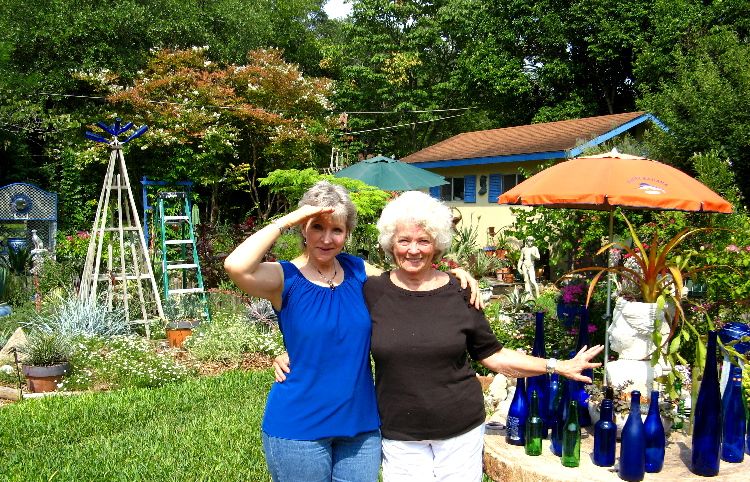 The first thing I did was place these three blue bottles on a hanging basket pole ...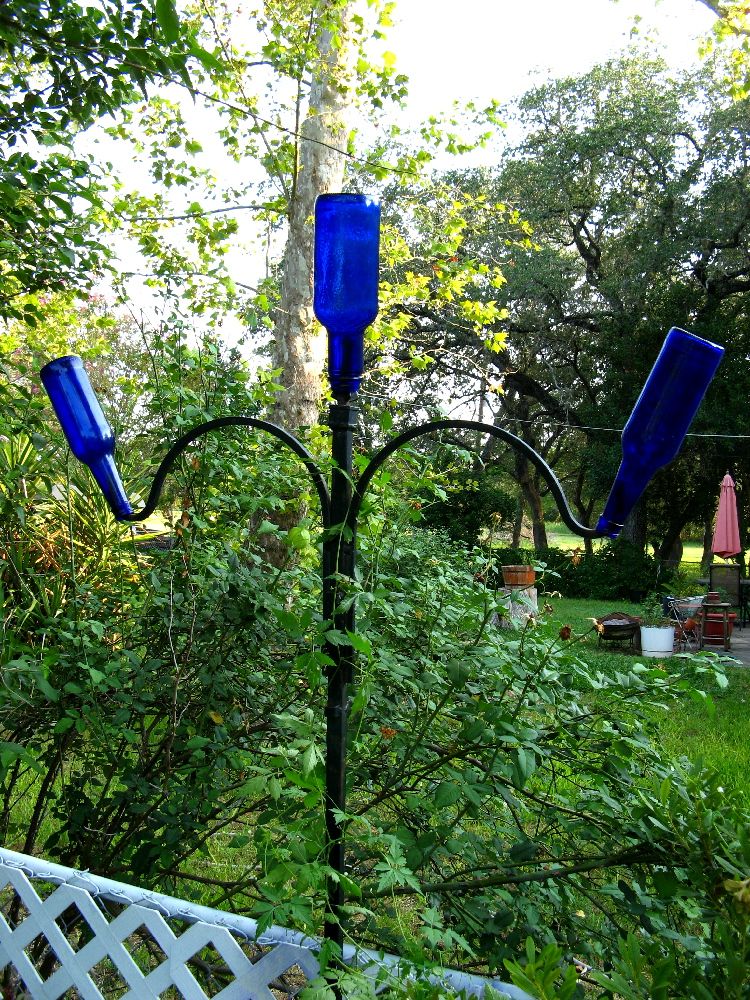 I found a wrought iron candlelabra at a thrift shop, Bob straighted out the wires and attached it to the tower ...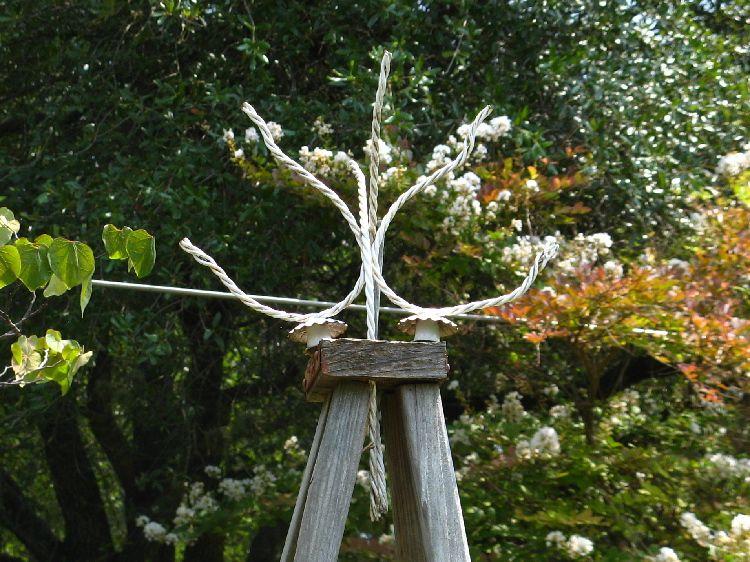 Blue bottles were placed up there as sort of a beacon to any UFOs flying by to drop in and visit ... ;-) Two more blue bottles are slated to be attached ...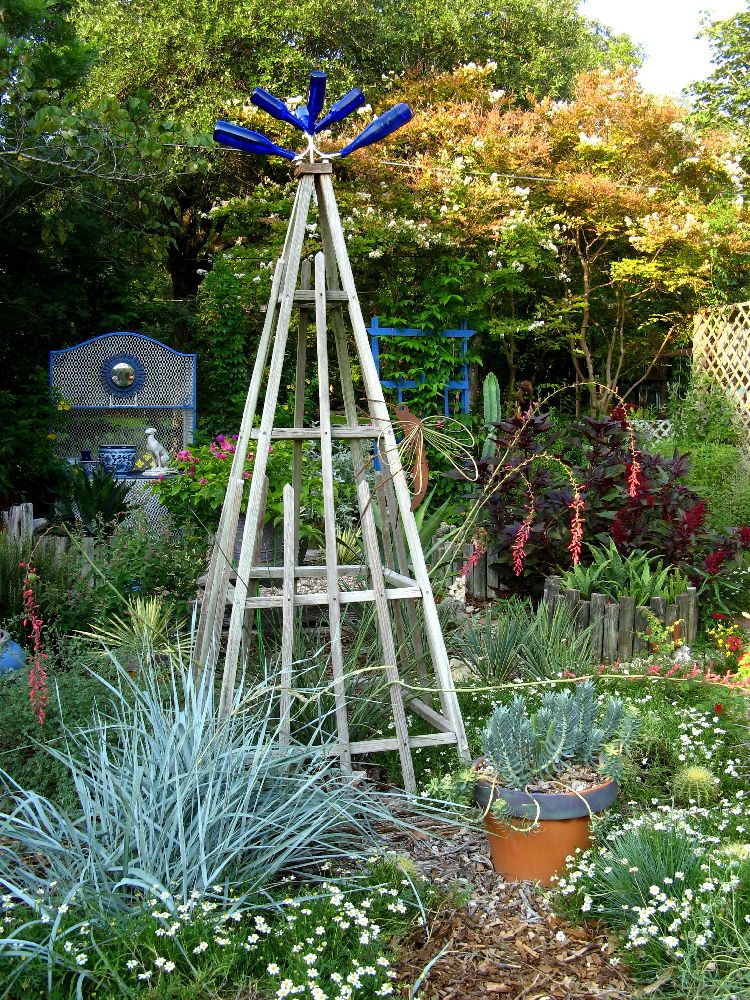 Then came the chicken -- yes, before the egg ... lol ...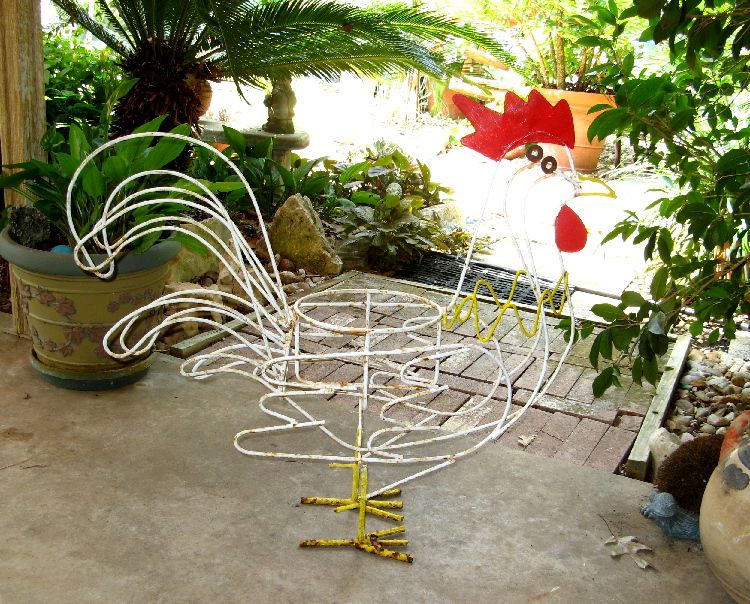 We clipped his tail feathers with a bolt cutter and straightened them to hold the bottles. His feet required nailing to the deck for balance. A green glass plate went in where a pot would go and a red vase added for color ...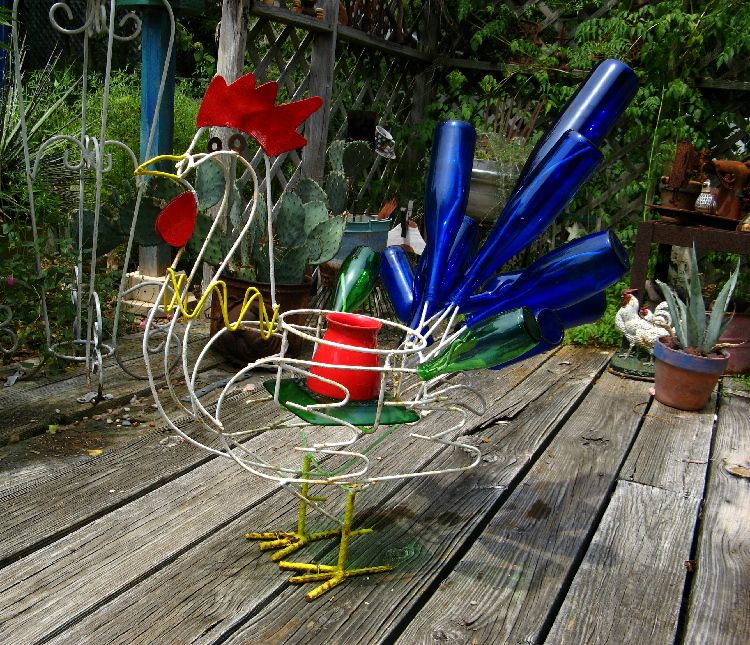 None of these projects are finished. Some tweeking and bending of wires is still to be done, but so far so good.
I would love to see your garden bottle projects! Just post your photos below. I have more bottles in mostly clear, green and brown and need ideas.
Here is a link that might be useful: Felder Rushing: More than you ever wanted to know about bottle trees ....