Rainy day foliage photos inspired by Jim ...
roselee z8b S.W. Texas
July 1, 2010
Inspired by Jim's posting of pretty foliage on a rainy day I went out to see what could be found around here.
First it was noticed how the stripes seemed even more intense in the rain on Canna stripped beauty ...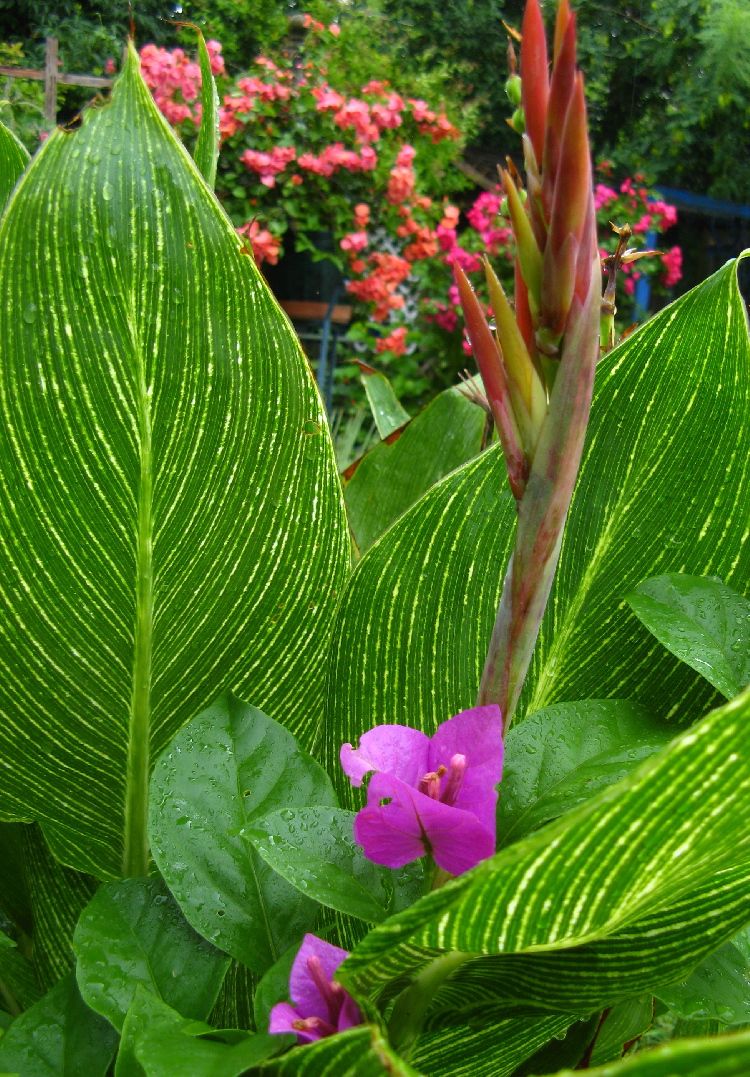 The flower, which you've seen before ...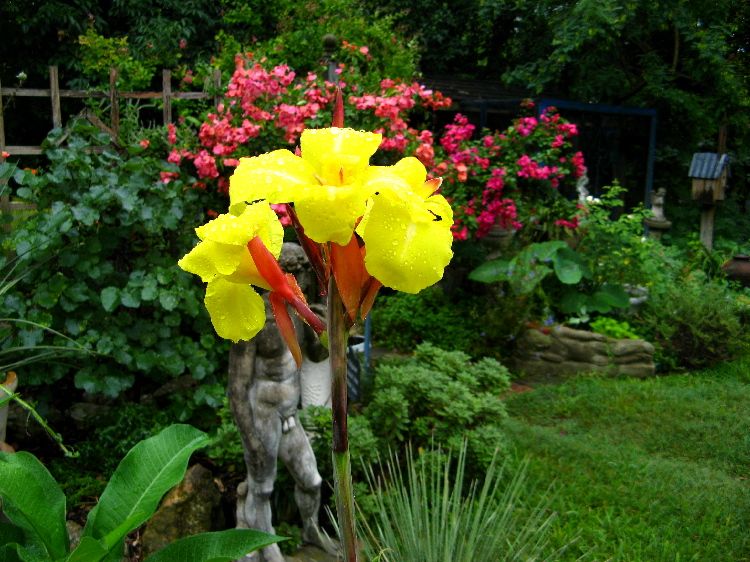 Voodoo lily's umbrella shaped textured foliage and strangely spotted stems make it one of my favorite plants ...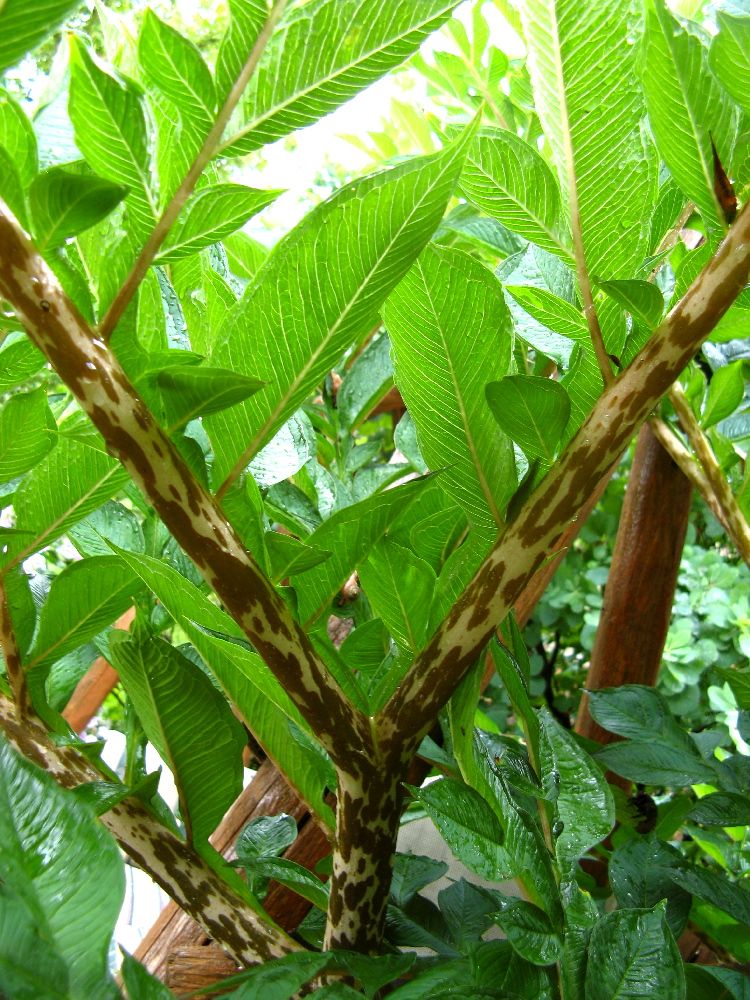 Talinum has always been welcomed in the garden even though it pops up everywhere, but this lime green variety "Limon" received from a plant swap is really appreciated. It comes back from seed in it's true color ...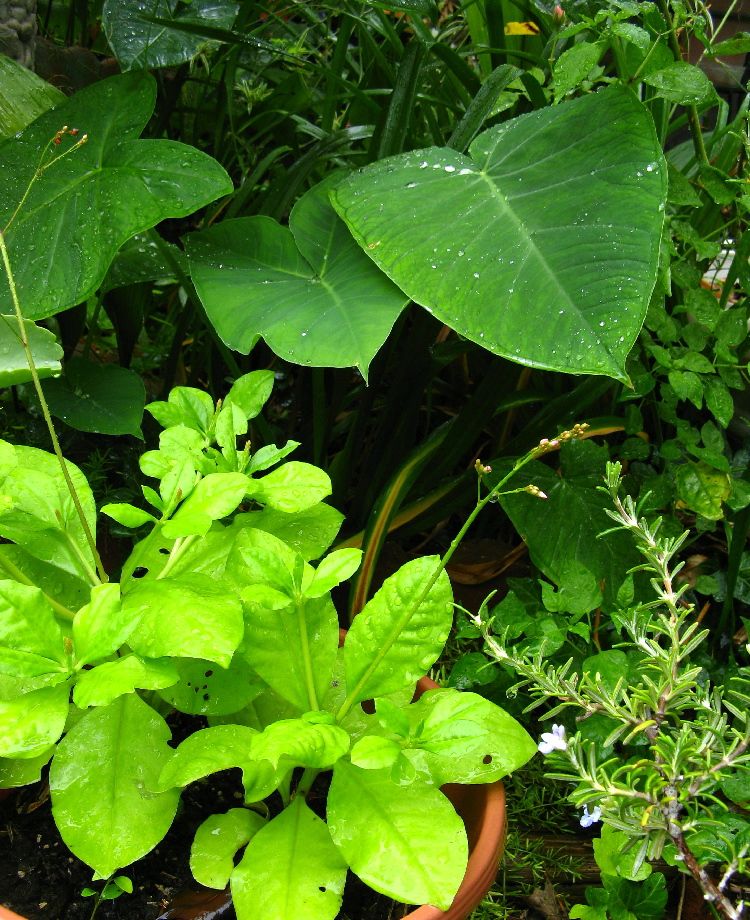 I love the long drooping leaves of the polyantha rose Leonie Lamesch almost as much as the flowers. The leaf color compliments the flower's colors very well also making it all in all a very lovely rose. The foliage is very healthy as well as beautiful ....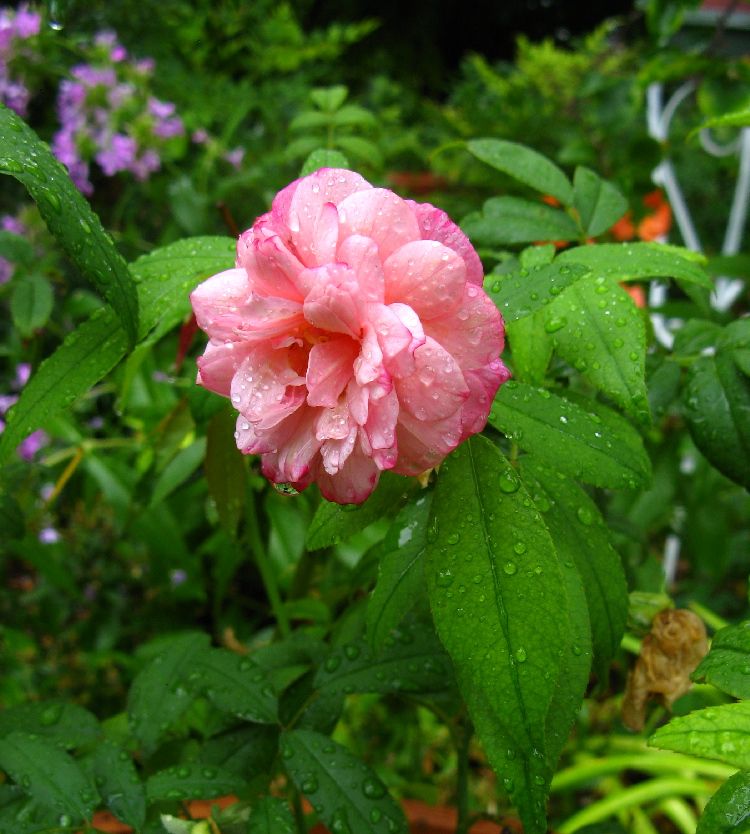 Not a foliage picture, but the graceful Angelonia presents itself nicely in the rain even though it is one the best drought tolerant plants ...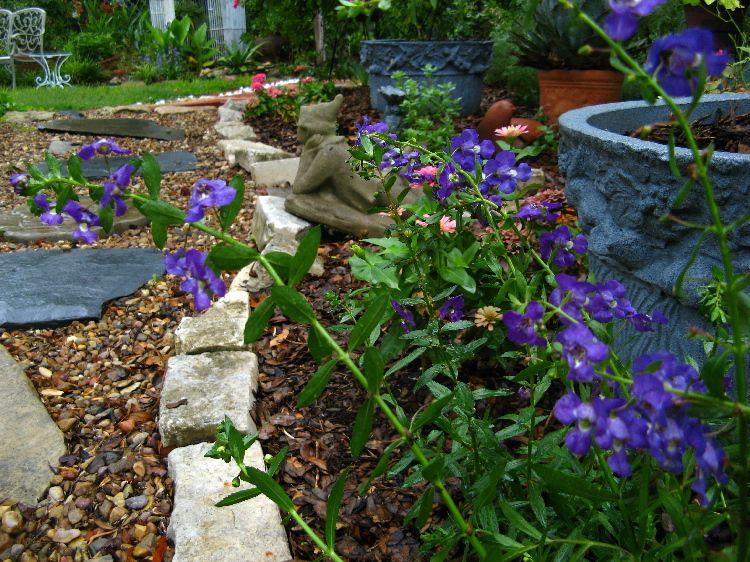 Speaking of graceful these are blooms of an unnamed succulent that is winter hardy with no protection ...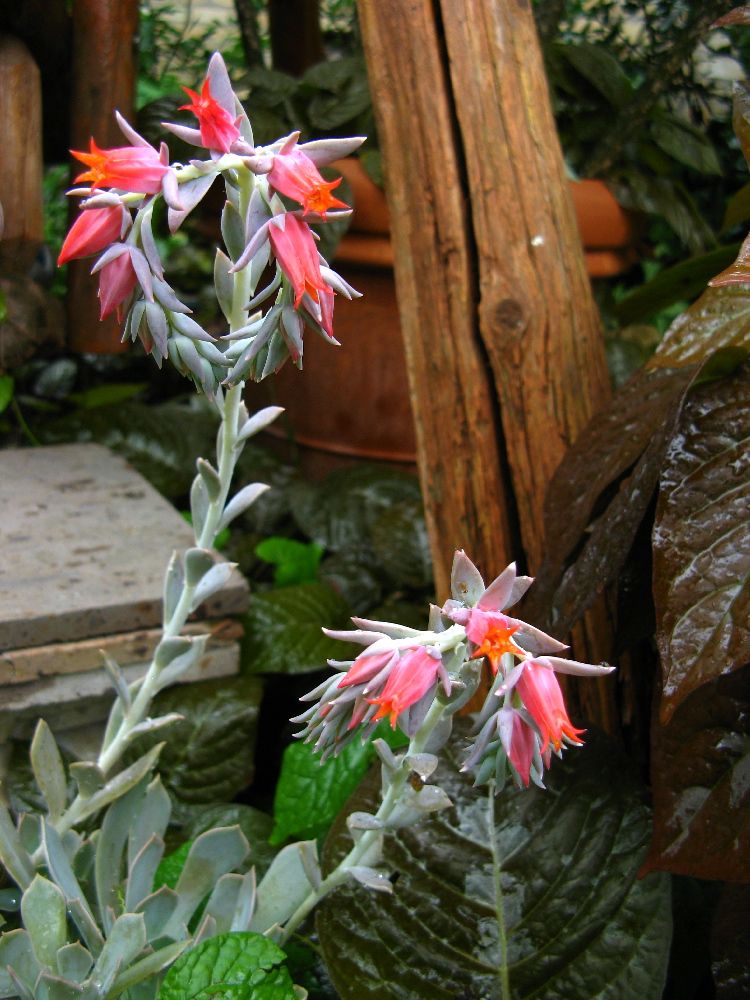 A butterfly intent on drying its wings lets me get very close ...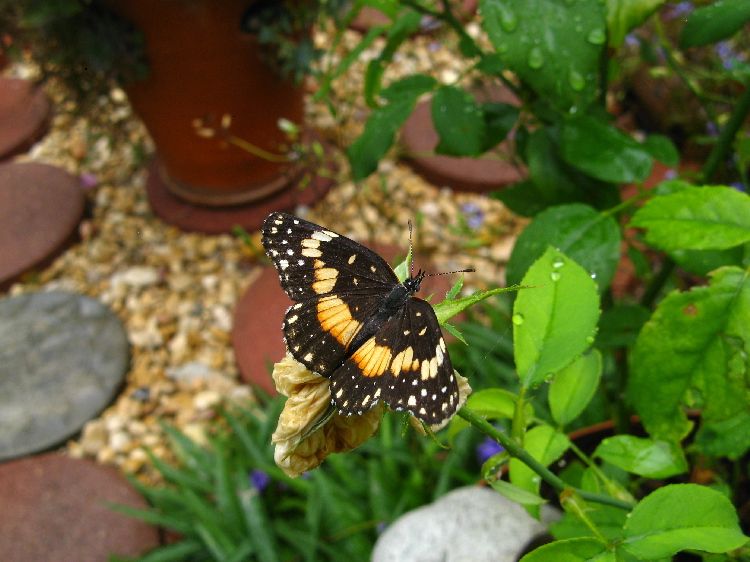 Now for a couple of surprises!
In checking out the Satsuma orange tree planted out this spring to see if it had any oranges (it had one) I was very surprised to find this huge bird dropping on a leaf. It is, of course, the caterpillar of a Giant swallowtail butterfly that is disguised to mislead predators. Isn't nature amazing? ...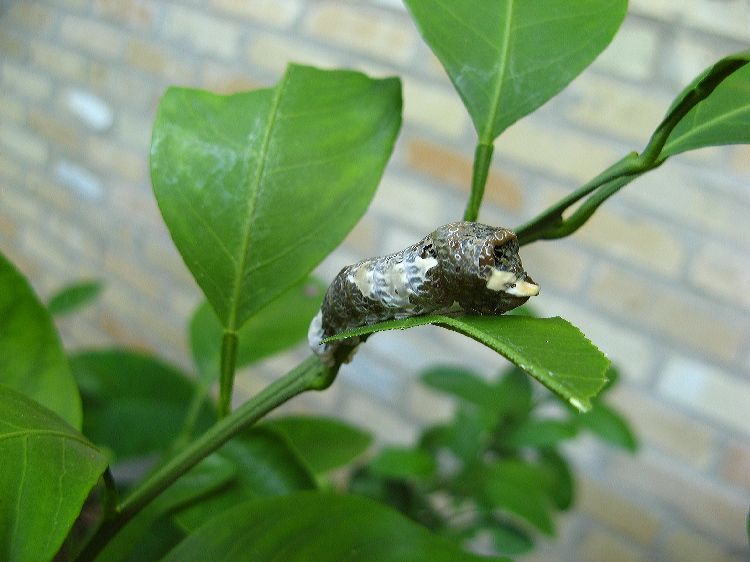 Another surprise is the volunteer vine I thought to be a winter squash is apparently producing cantalope. There were two of them with maybe more to come. I wonder if they will be sweet. Anybody know?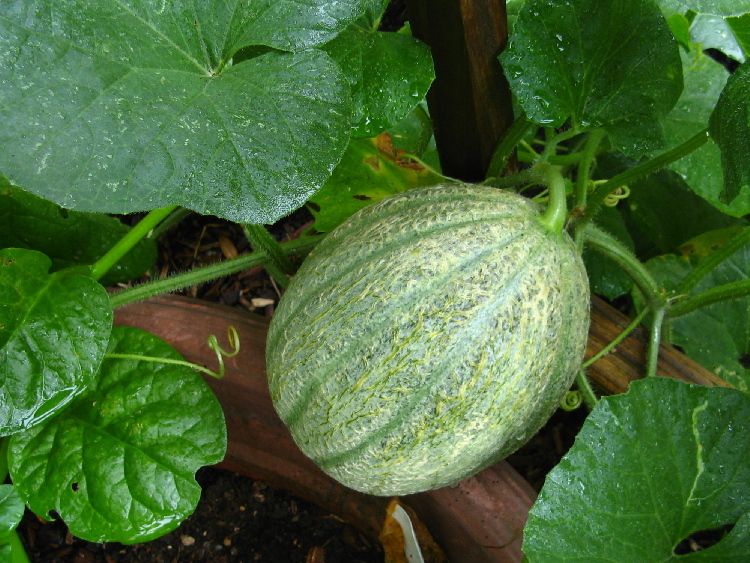 I hope this inspires others, as I was inspired, to share photos on this lazy rainy summer day.
Here is a link that might be useful: Bird Poop Disguise Decoded