RoundUp in the yard - The Sequel
justintx
(7B-NorthFt.Worth)
July 25, 2007
Taking a break - here's what's happended so far.
Southeast corner bed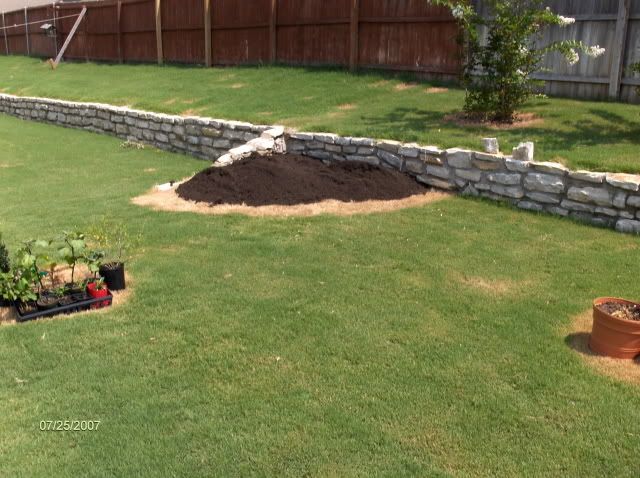 Retaining wall bed
Little bed in patio area (well someday it will be a patio)
Untouched bed - we'll get that one this evening.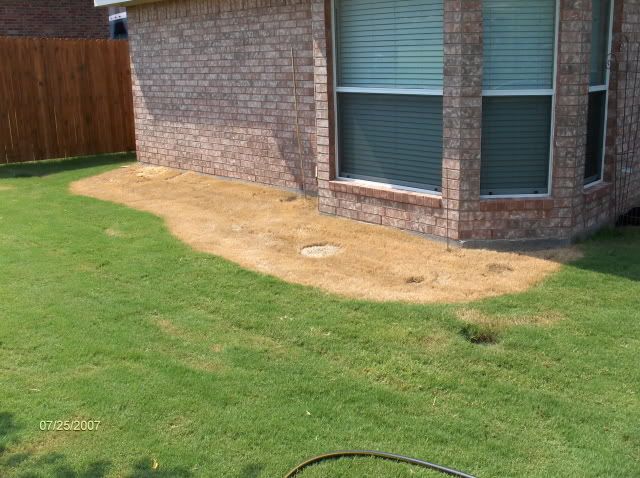 Kitchen window bed - hummer paradise!
Compost and mulch - got the compost from the Denton landfill and the mulch (and some garden soil) busted bags from HD last night for 50 cents per bag!!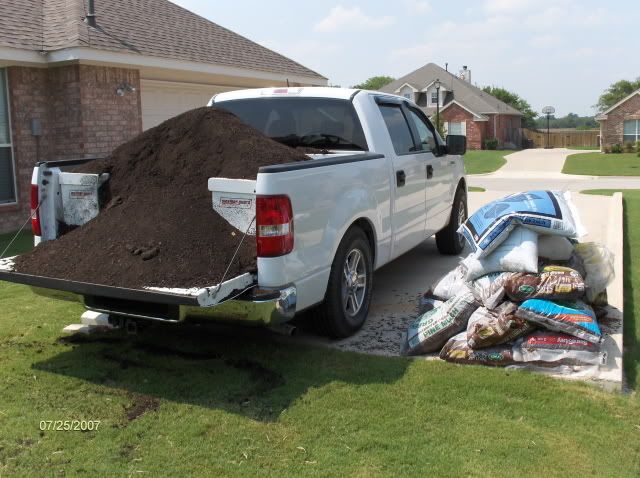 Will till it all in this evening when it cools down a little - with or without Jim's 'obelisk'. ; - )
J.D.