Indeterminate Companion Planting ...
roselee z8b S.W. Texas
July 13, 2010
In this mornings stroll through the garden some oddly interesting unplanned plant companions were noticed. It was as if the back yard were the melting pot of the plant world where many as yet unintroduced flowers were meeting one another for the first time.
"Hello, I'm from South America. Where did you say you were from? Northern Europe? So glad to meet you!"
They are very unlikely companions, but nonetheless a volunteer Tie dyed morning glory slithers up a spiky agave's fronds as if looking in vain for a hand to shake ...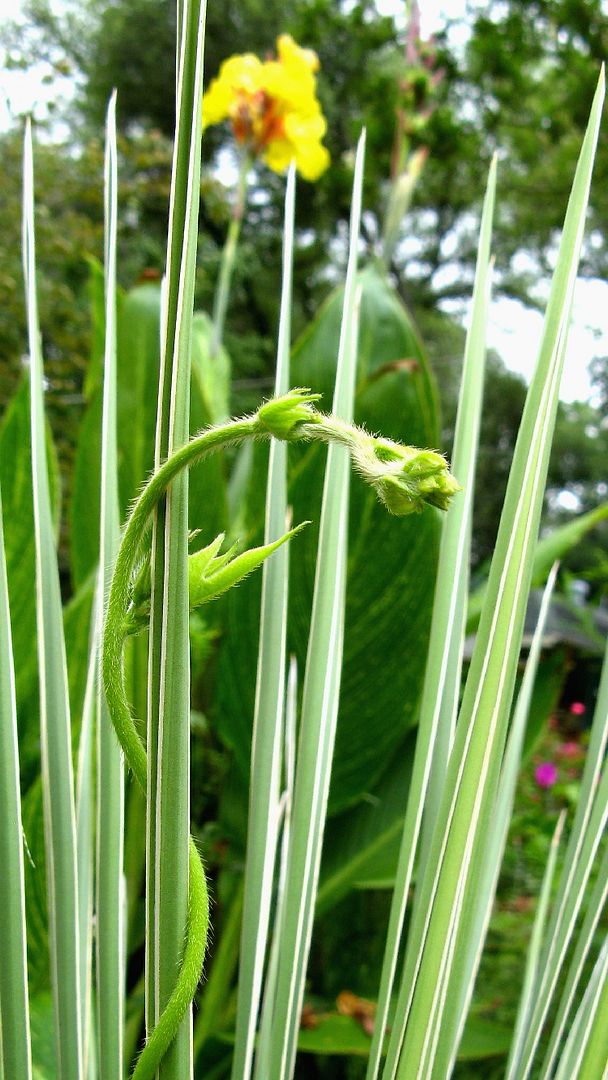 While another stem embraces the top of the Kidneywood tree making a very odd couple ...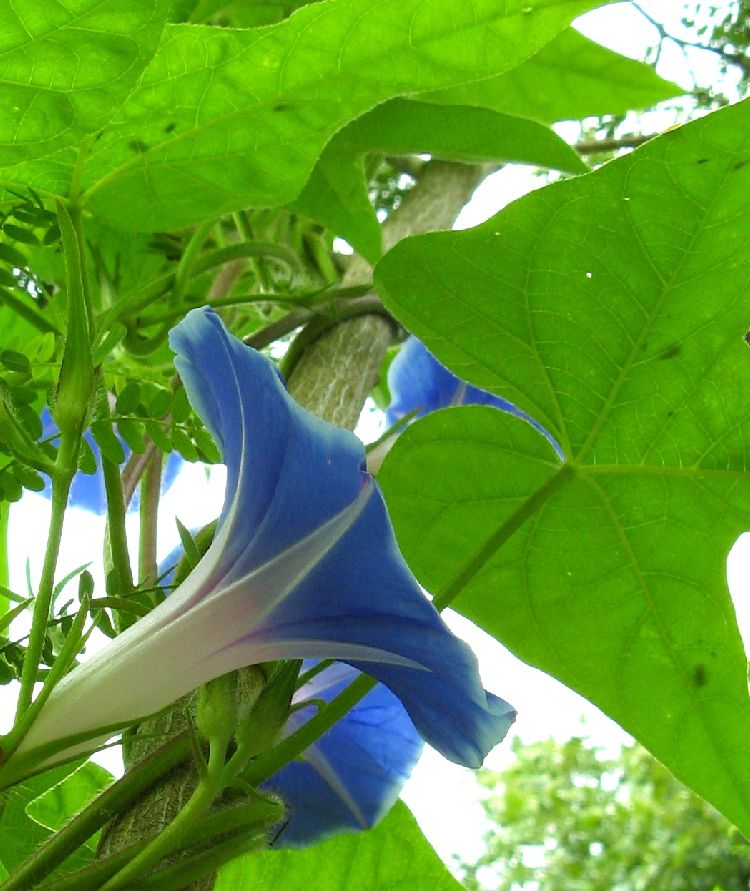 West Texas Wooly bee bush finds a nice companion in South American Bougainvillia ...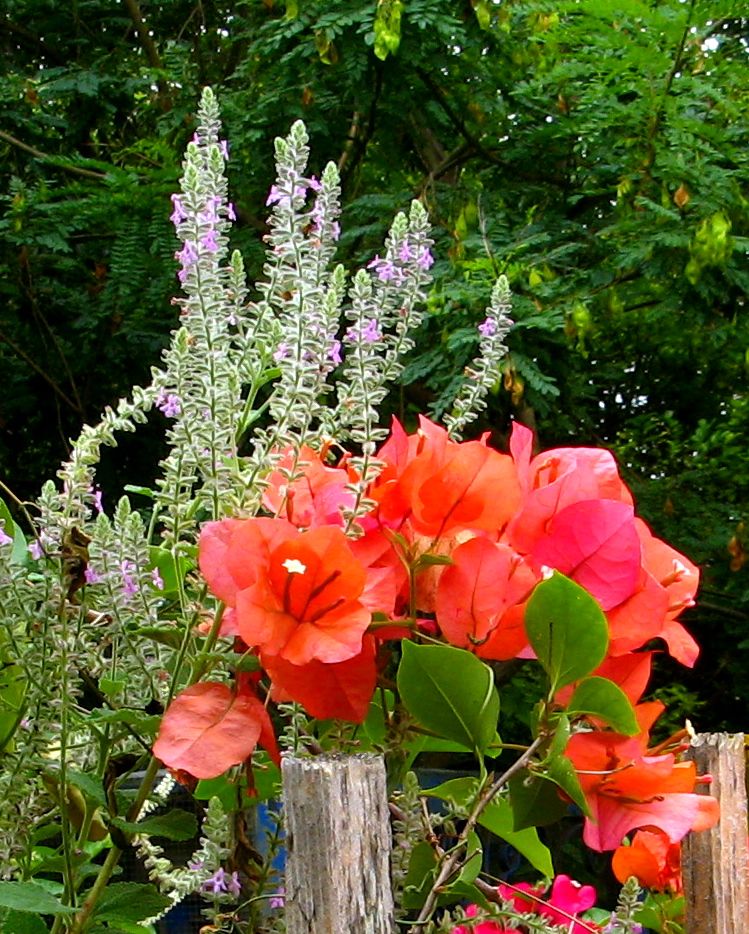 Argentine Sweet almond verbena snuggles up to Miss So. American Bougainvillea and whispers, "Haven't we met somewhere before?"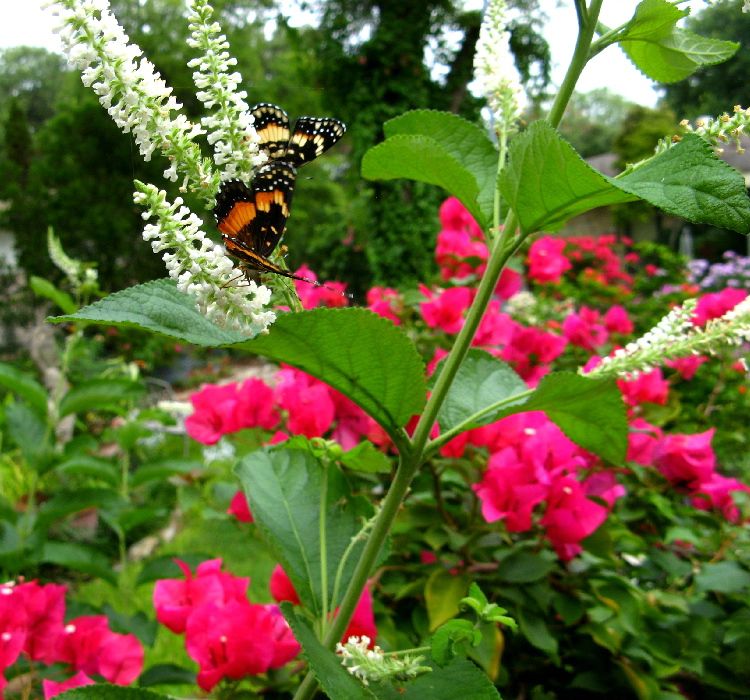 While Bordered patch butterflies take advantage of his strong scented blooms ...
A late flowering Butterscotch daylily peaks out from the skirts of Fanicks phlox and is discovered by a Bordered patch butterfly ...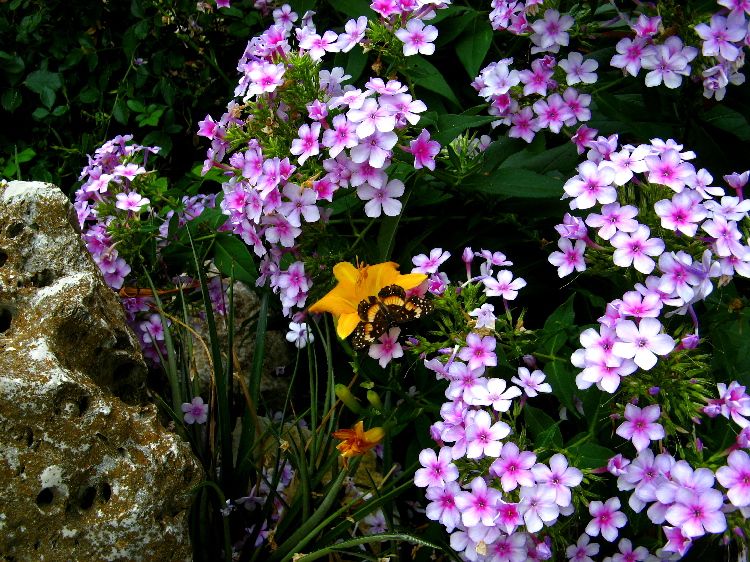 Angelonia and Heritage rose make very sweet music together ...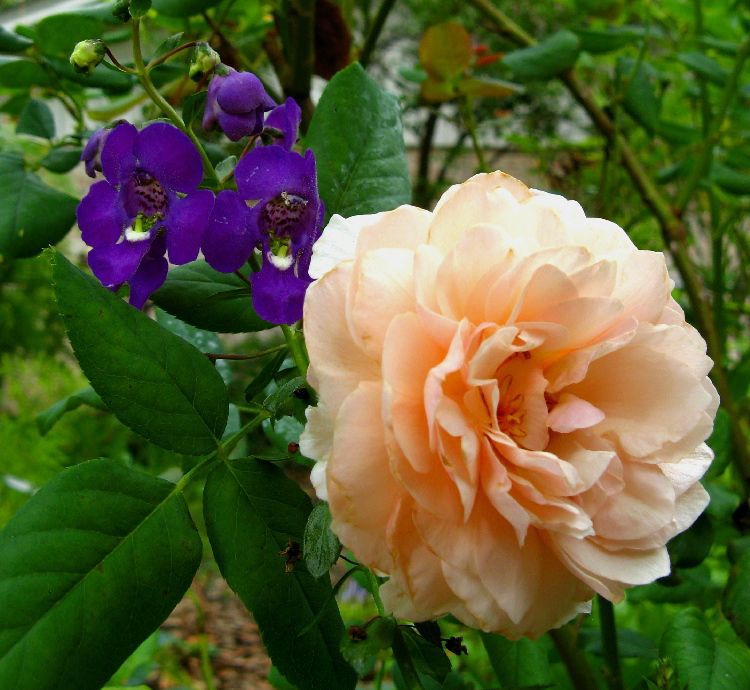 Evidently David has been conferring with Adam and has now wised up to hiding better in the bushes ;-)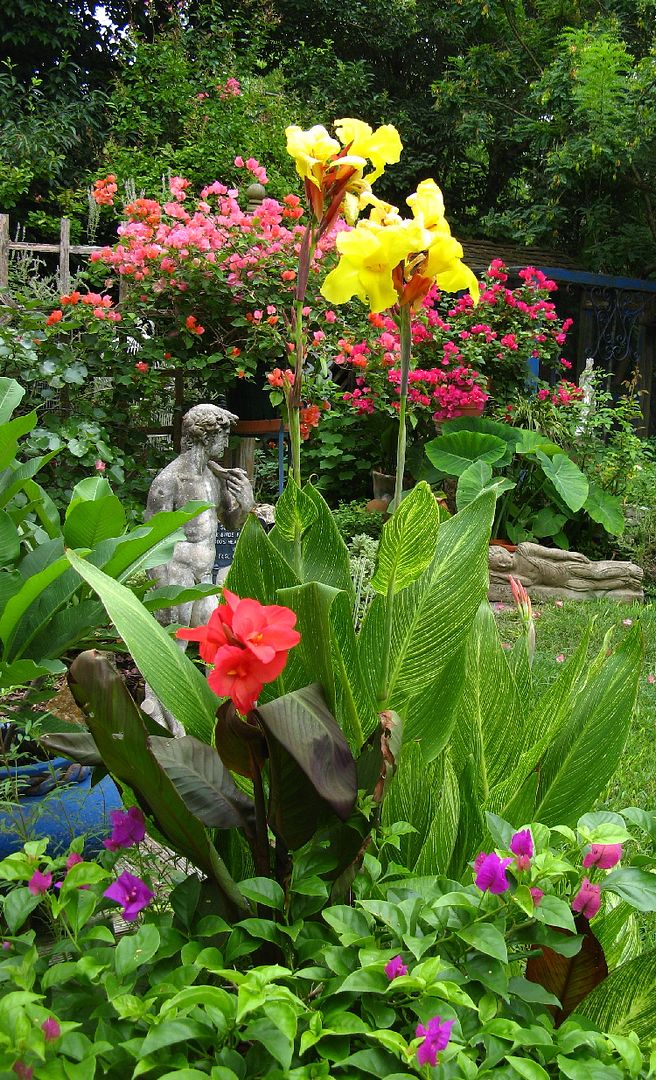 Have you noticed any oddly beautiful, or just plain odd, plant companions in your yard?
But all things considered isn't it fun how we can have plants from so many continents coming together in our gardens ...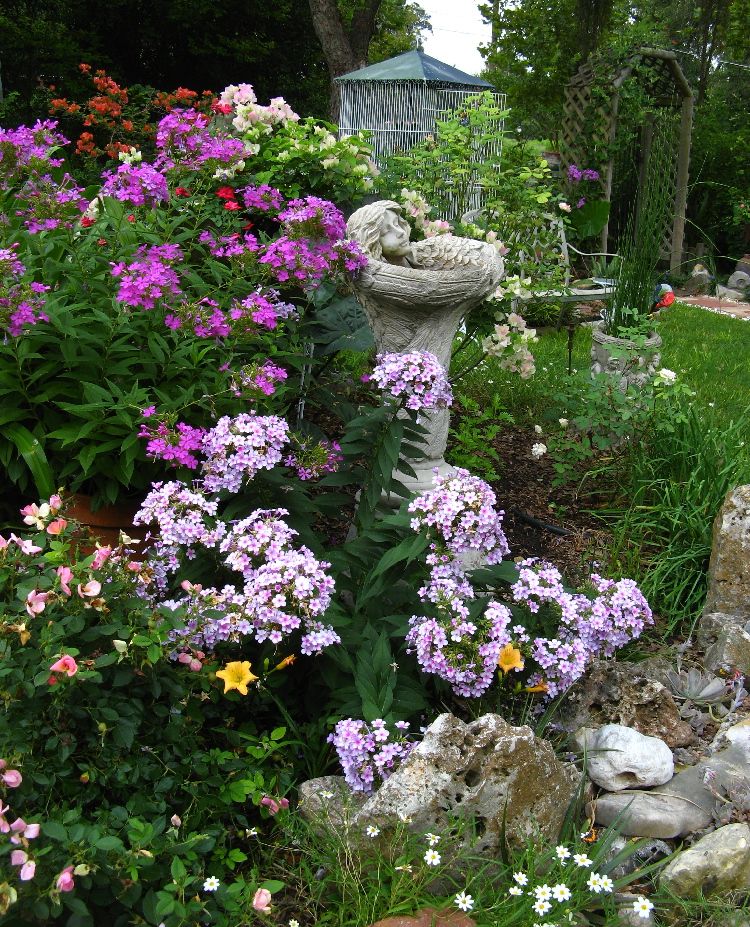 Happy gardening!