A Last Hurray for ARE San Antonio
roselee z8b S.W. Texas
July 3, 2012
As most of you have heard Antique Rose Emporium is closing it's San Antonio location July 14. The nursery and display gardens in Brenham and the mail order business remains in full force.
Today my friend Lesli and I visited for what may be the last time. I took a few photos of some of my favorite spots to remember and to share with you.
A lot the areas lacked their former glory due, no doubt, to the heat and severe drought Texas has experienced the last couple of years, but other spaces were surprisingly green and beautiful. Those are the spaces I photographed today ...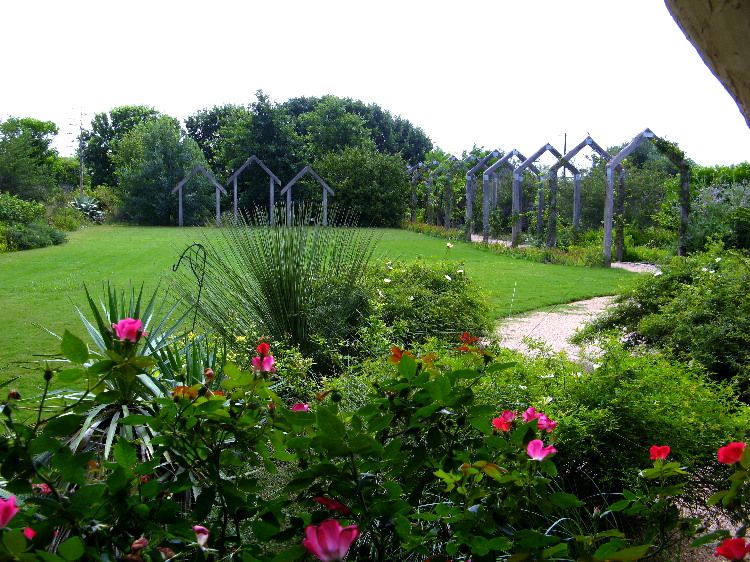 It was a cool 97 degrees today and since the gardens are on a hill there is always a breeze. They especially whip across the verandas ...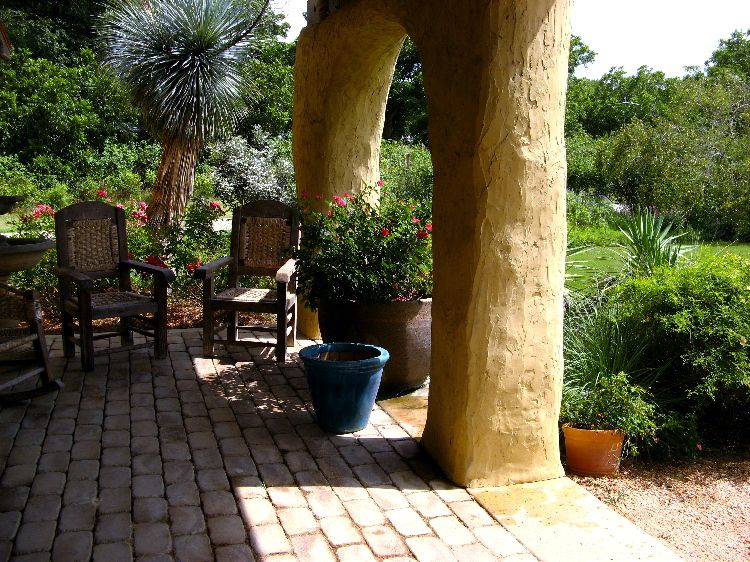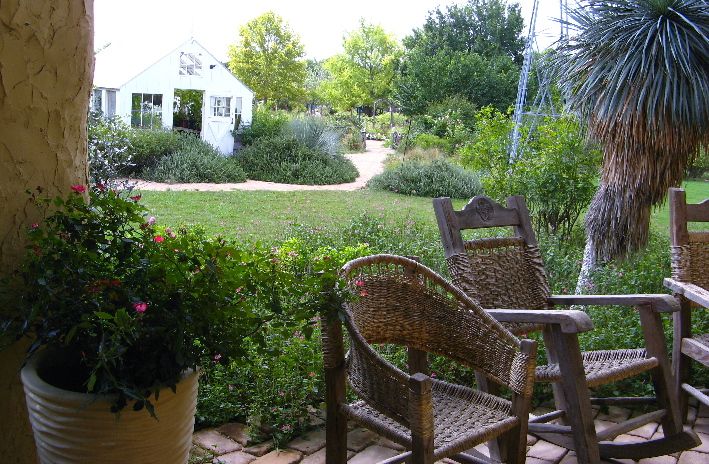 What a pleasure it's been to visit their display gardens to see what will bloom well in our climate ...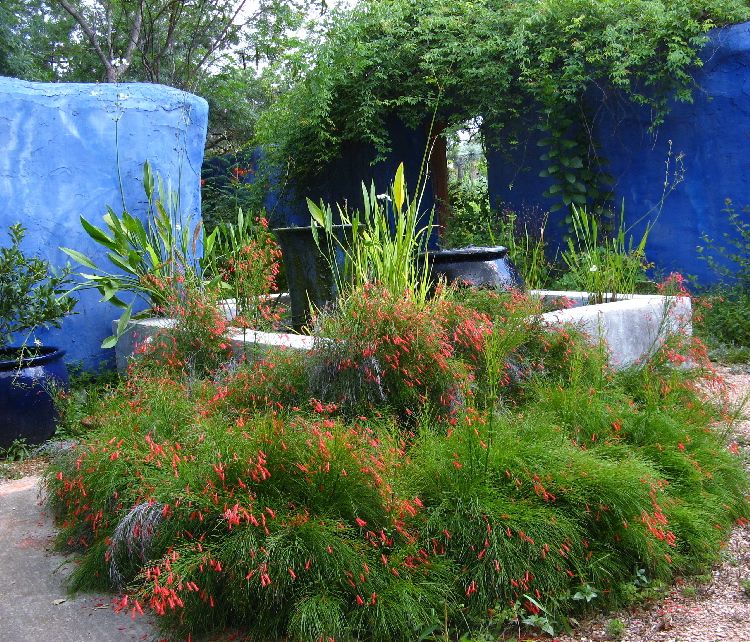 It was apparent that Russian sage is loving the heat ...
Many of the roses in the sales areas were blooming, but most of the ones planted in the ground are resting ...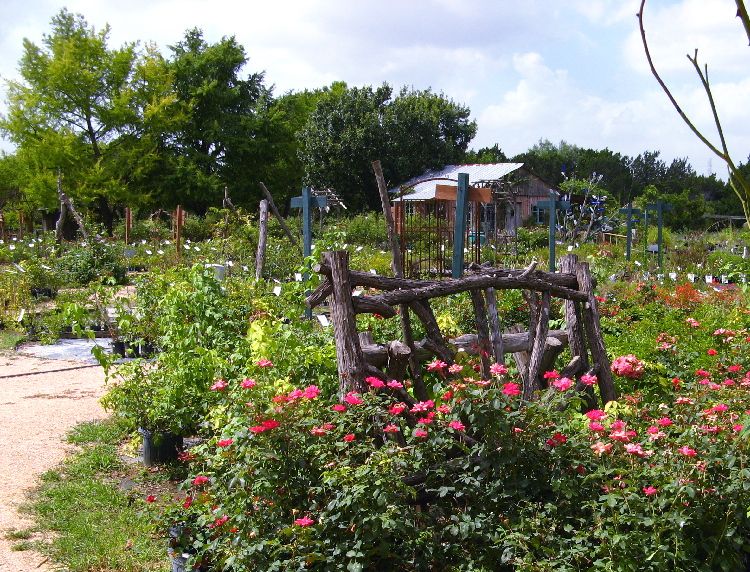 I think this is Eutin ...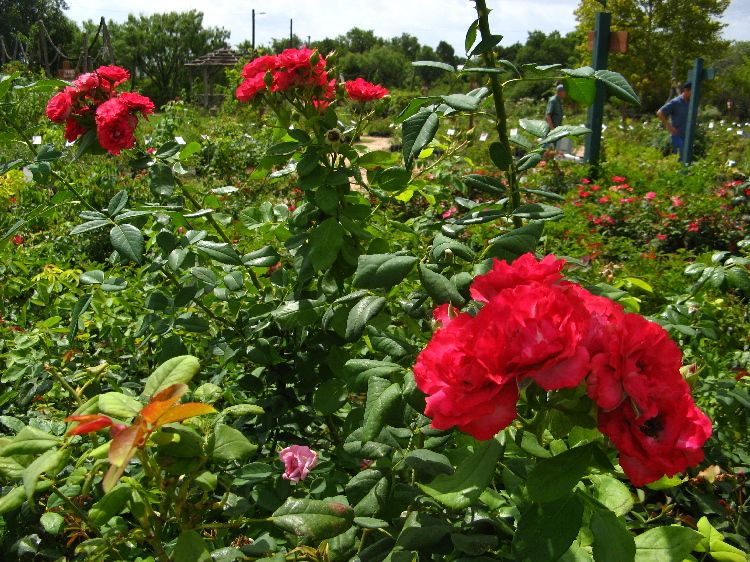 You could always count on ARE having really cool annuals and perennials for sale ...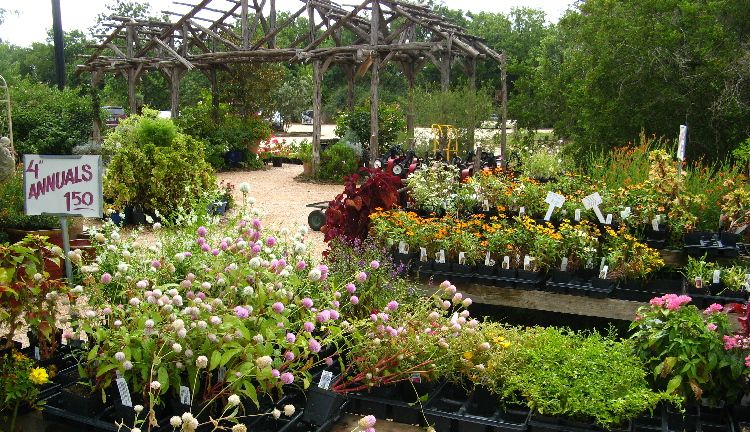 Also wonderful garden art and a great selection of planters were offered ...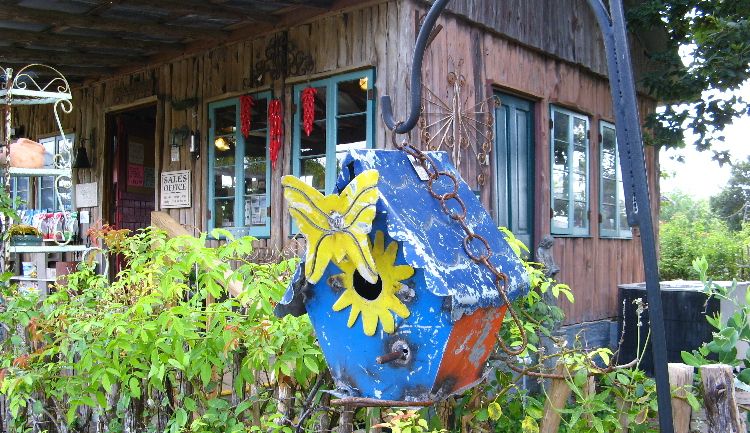 The black kitty was still following people around hoping to be stroked. Various members of the staff are adopting the cats ...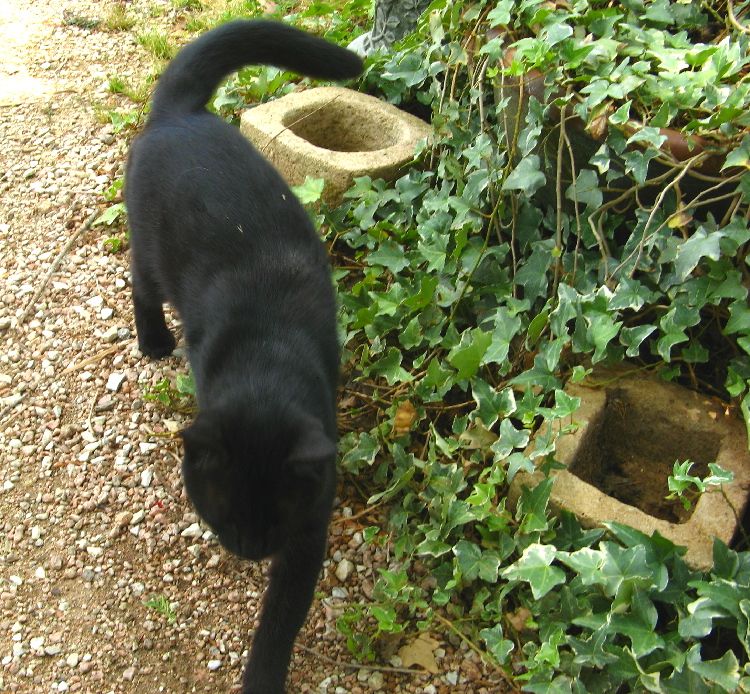 How many times have we gone up these steps to pay for our purchases ...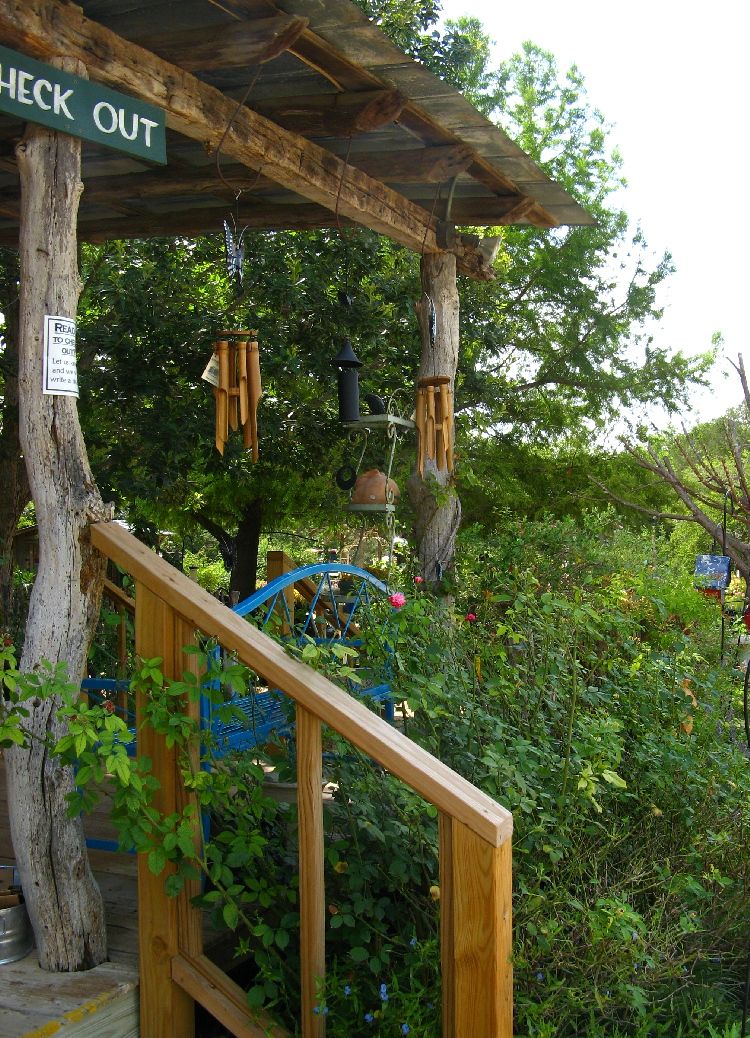 Inground Maggie was blooming well ...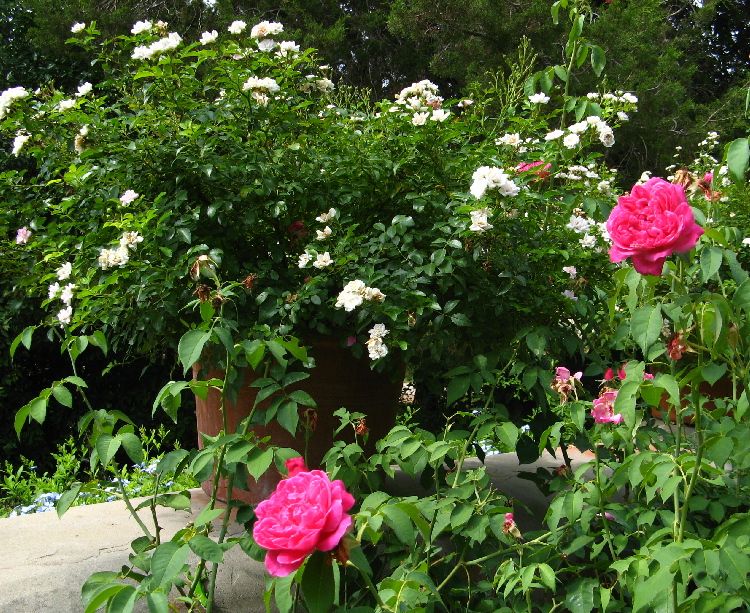 White shrimp plant, a plant of interest to me as the one I received at a plant swap has not bloomed yet ...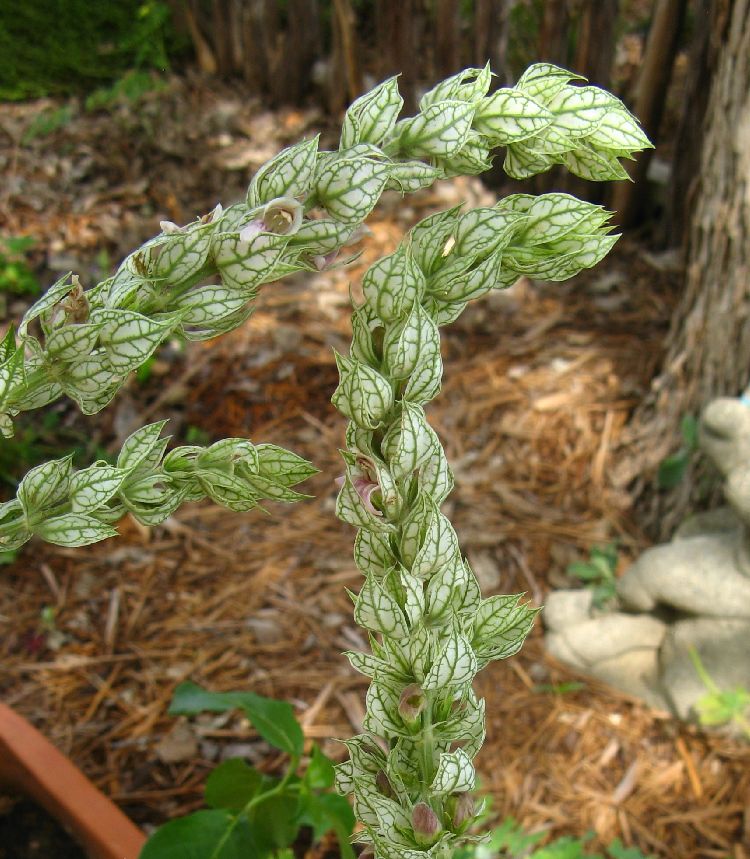 All their plants are so well placed. Mexican hydrandia and potato vine are planted between pavers and a wall to keep them in bounds ...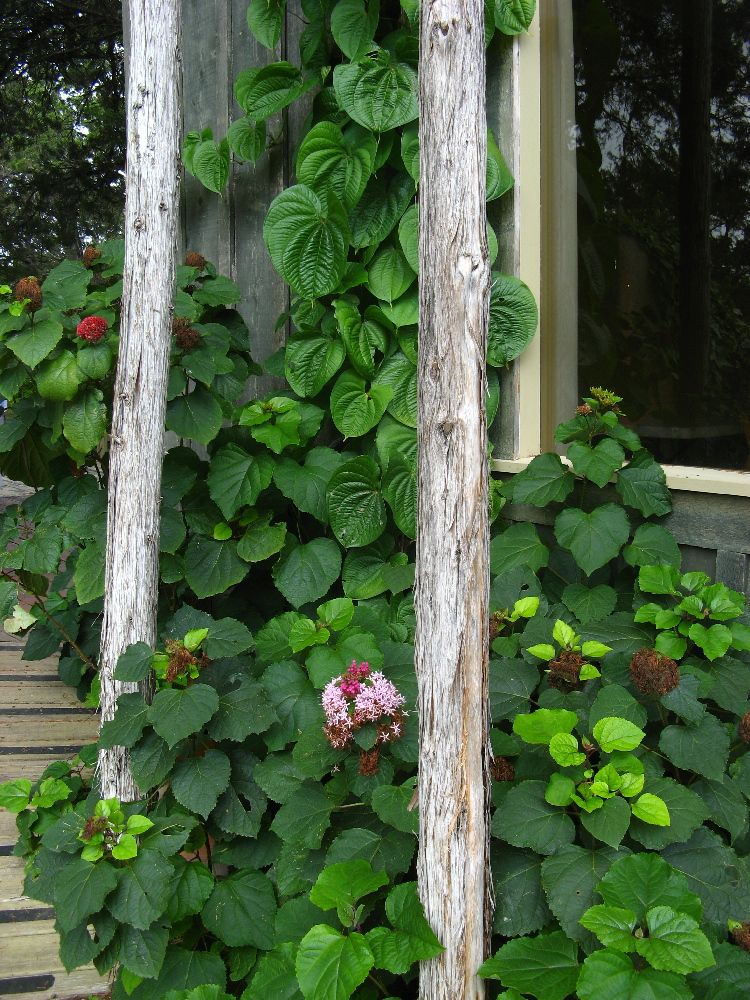 The staff said they had been very busy since the announcement of their closing with weekends being like spring in the number of people visiting.
One or two people will stay after they close to water the inground plants until the property is sold. The staff said there will be no mark down sales as everything will be shipped to the Brenham location, but who knows ... seems like an awful lot of stuff to haul back there.
I wouldn't recommend that people make an out of town trip to see the nursery since the grounds were not up to par and the temps are predicted to be up to 106 degrees next week, but for Lesli and me, and for anyone else living near by, it is great to visit, reminiscence, and say a last goodbye to the great staff. One of the ladies said most of them would just be working in their own gardens now.
And I did buy a rose -- Excellenz von Schubert :-) I'll call it my 'Goodbye and Thank You' rose.