Is this a late blooming amaryllis?
roselee z8b S.W. Texas
July 6, 2010
When I finally pulled up the last of the Larkspurs there it was -- a nice surprise getting ready to bloom. I guess it's an amaryllis, but the other amaryllis finished blooming weeks ago which causes me question its ID. I'm wondering if late blooming is the norm for this variety.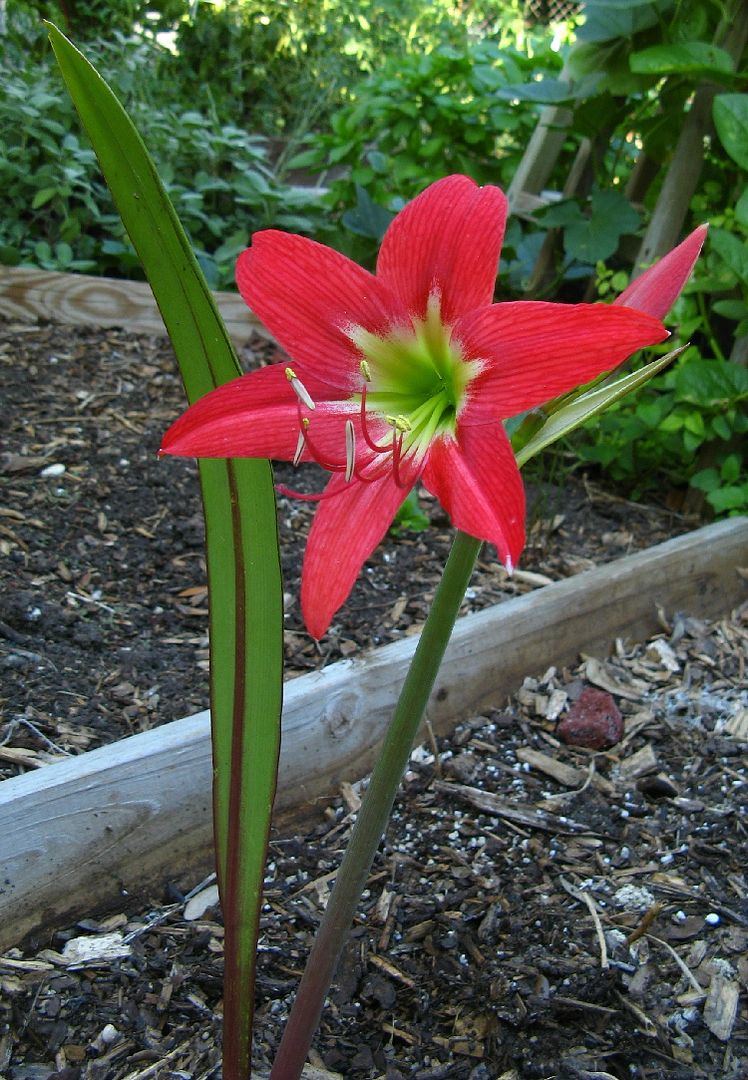 I guess it got it at a plant swap. Does anyone remember passing it along? Whoever it was -- THANK YOU!