San Antonio Botanical Gardens in Mid July ....
roselee z8b S.W. Texas
July 21, 2012
I love visiting the San Antonio Botanical Gardens to see how their selections are faring in our climate. Everything was looking fantastic, especially considering the time of year.
One of many very colorful flower beds ...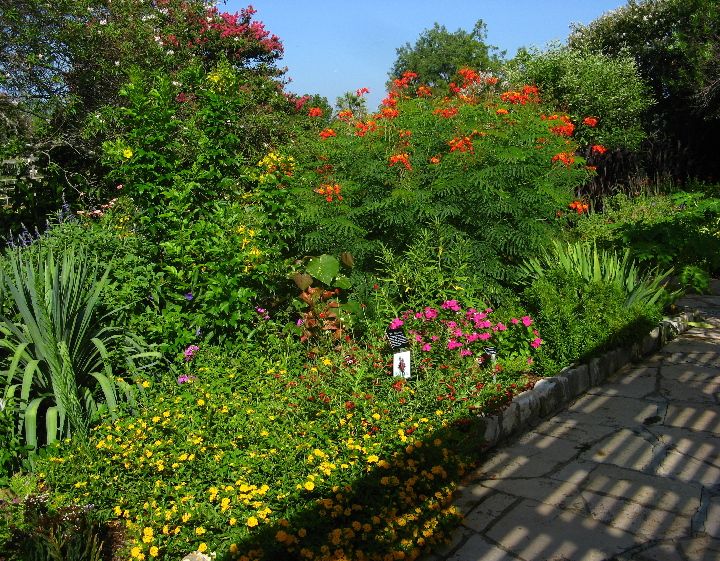 Several of the beds had papaya plants at the corners. Ever since papaya volunteered in my yard from compost I've been growing them for their foliage also ...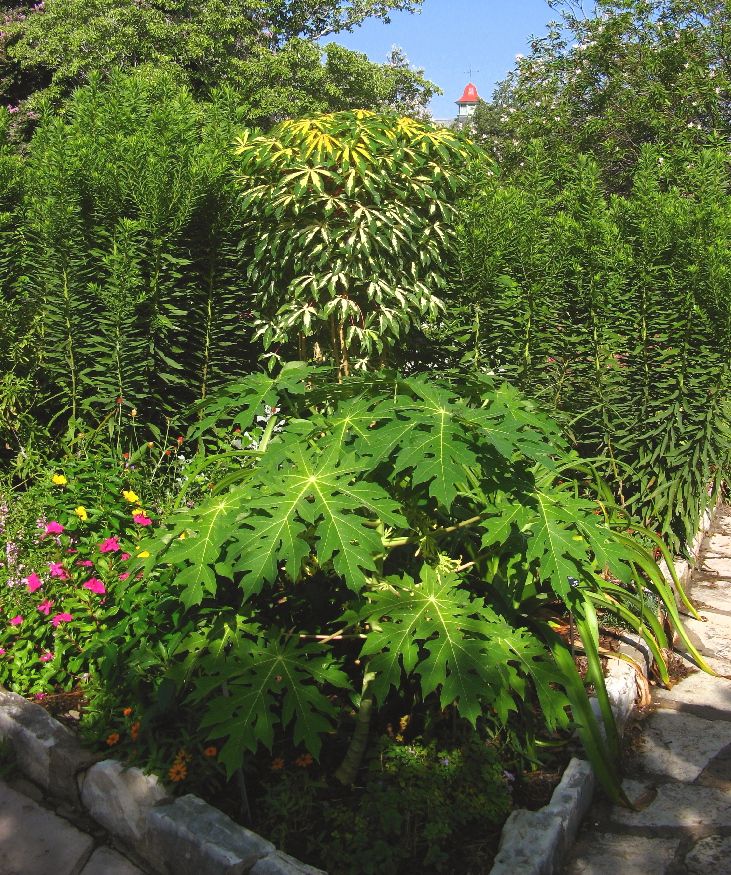 Because of drought the fountains do not run some years, but as you can see they are running now ...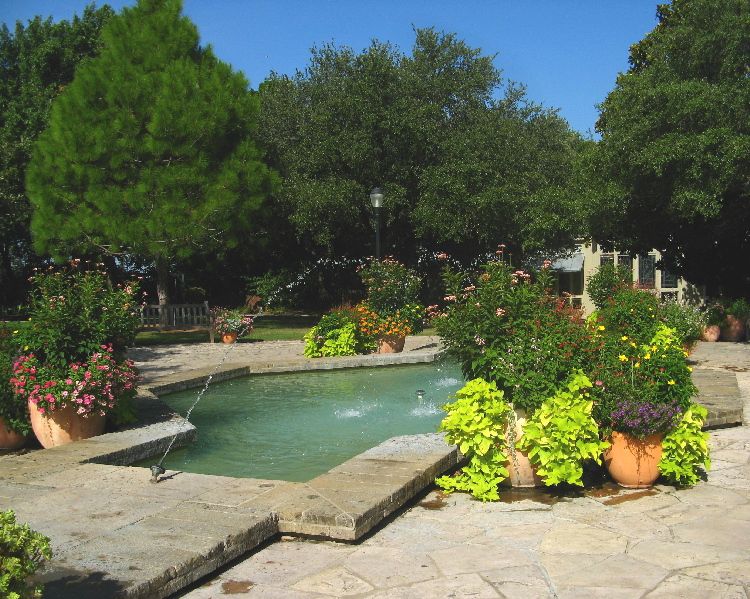 It was great to hear the water gushing from this fountain behind the big red pentas ...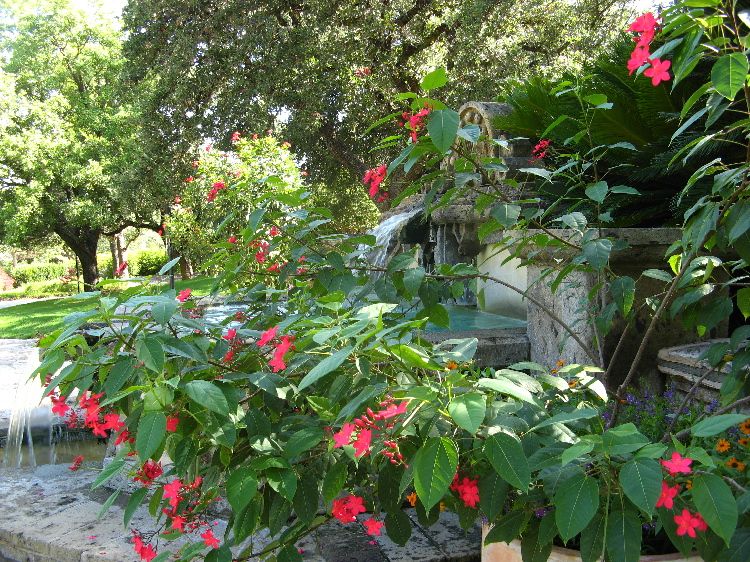 The SABG always has nice pot plant combos ...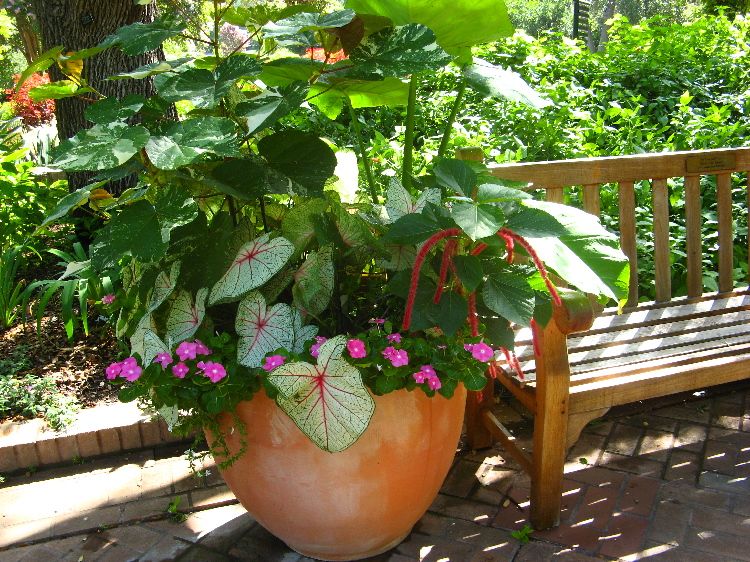 I was delighted to see Rosa "Lotus" hybridized by Dr. Moy planted in mass. Doesn't that red castor bean plant look great with them? ...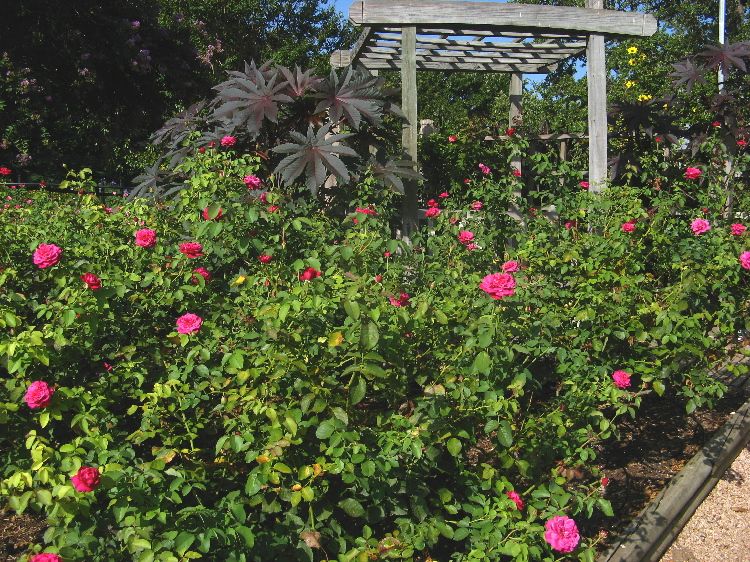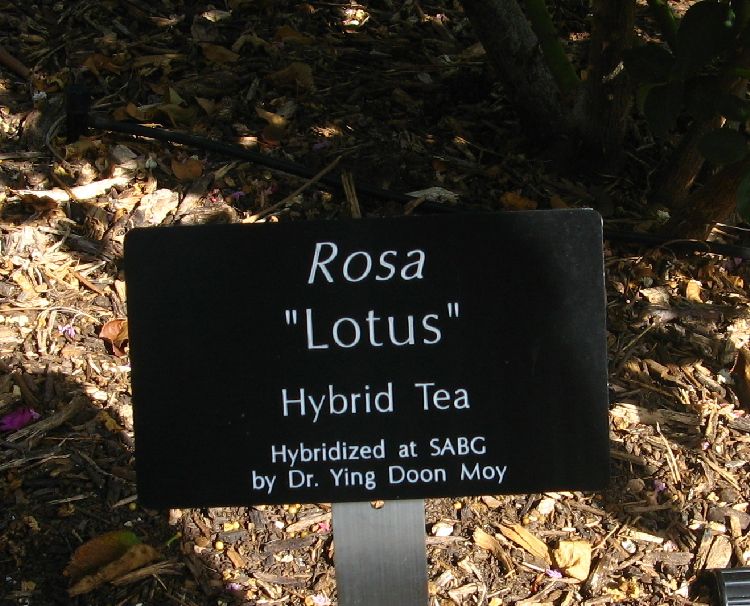 I purchased this rose years ago at a SABG plant sale and it is one of my favorites. One thing I like about it is the petals don't burn up in the heat ...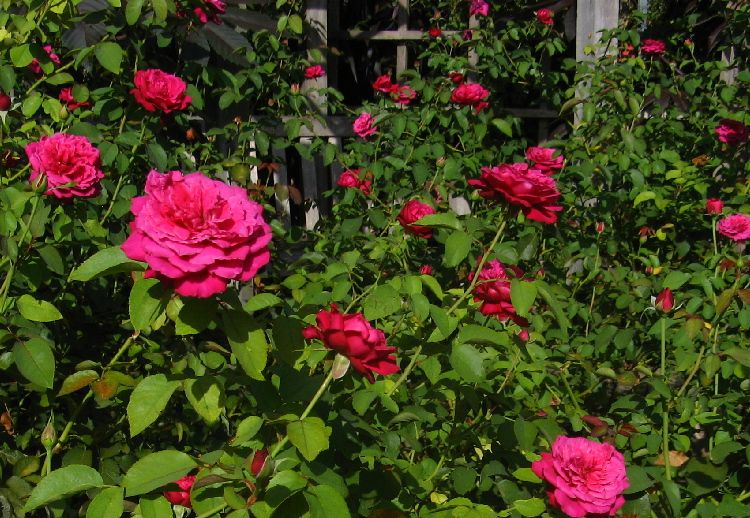 The gardens seem to always have some interesting art works scattered throughout. This one is titled 'Passing Through' ...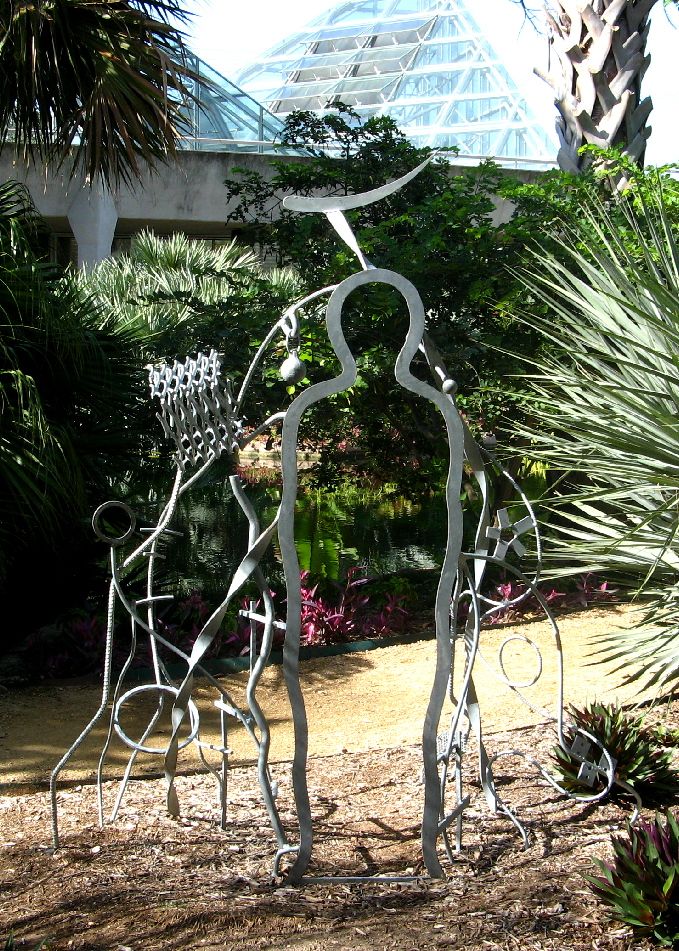 I thought of Jim's 'Elephant Pen' when I entered the Fern Room ...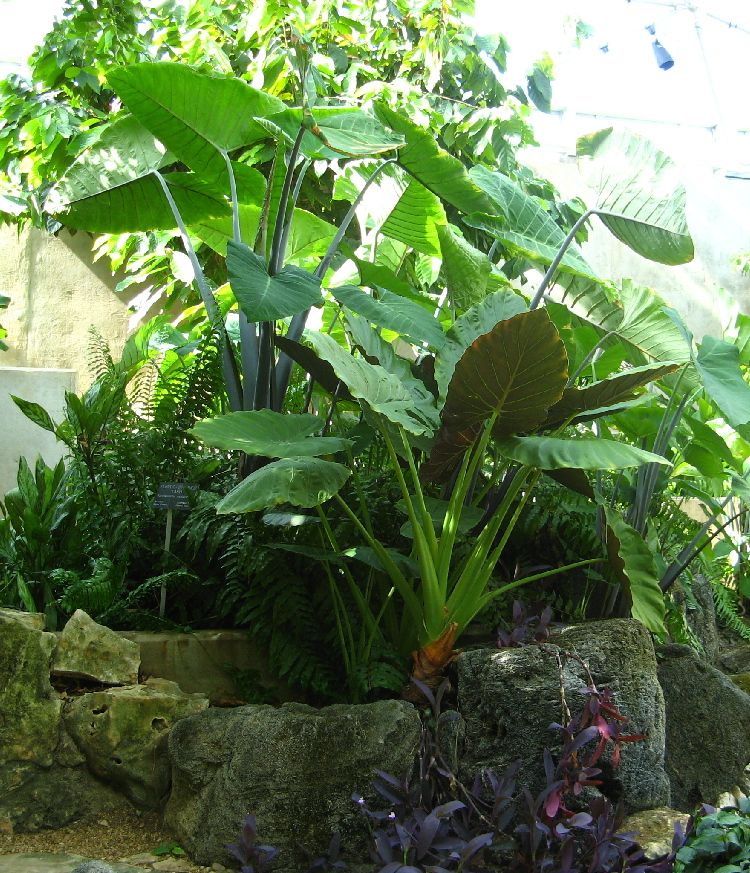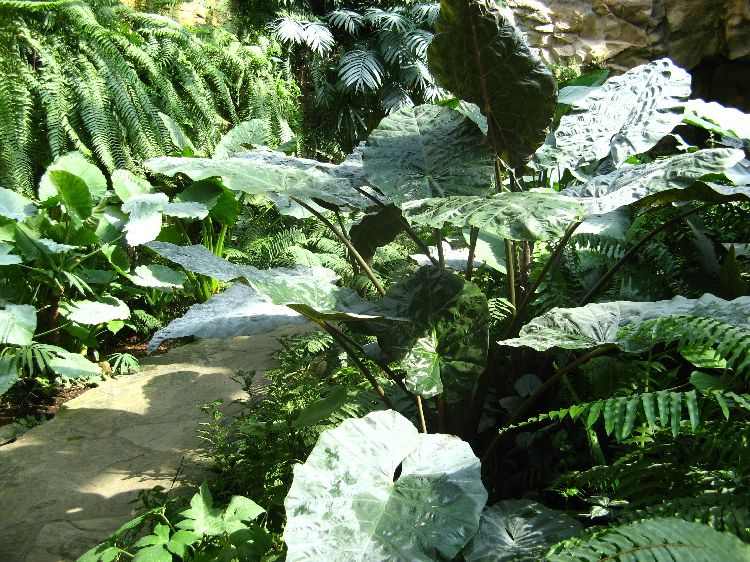 The lavender stems on this beauty were very impressive ...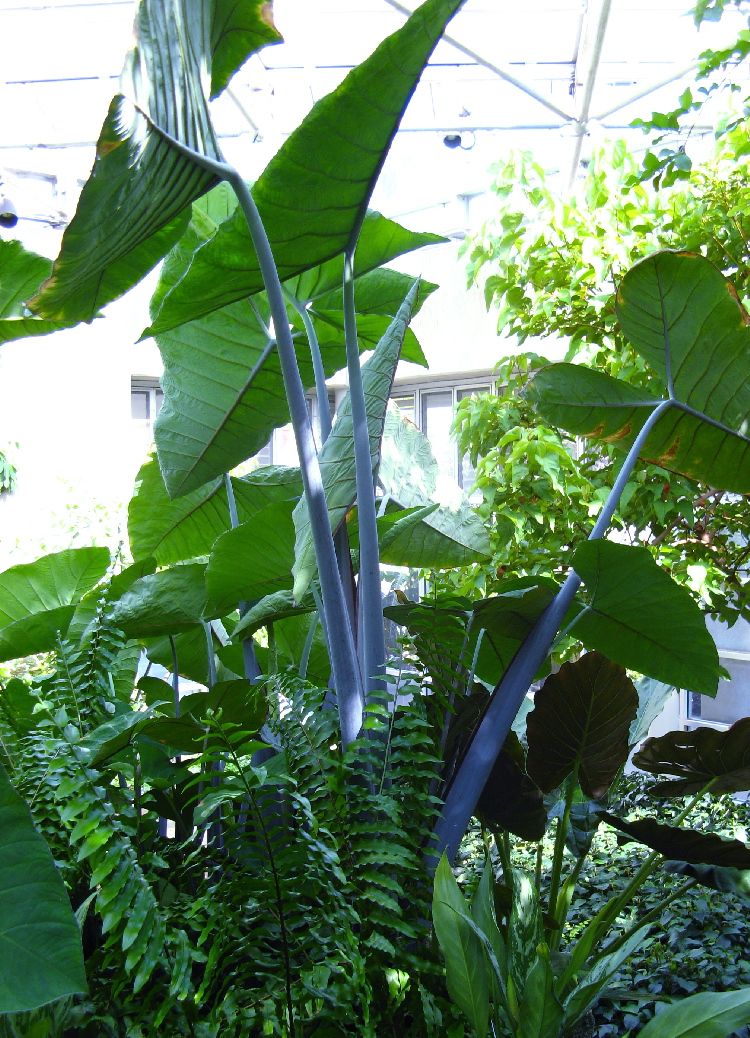 And Mara came to mind when I visited the Succulent Room. There are always so many fascinating desert plants there which I love ...
Rocks make perfect pots for some of them ...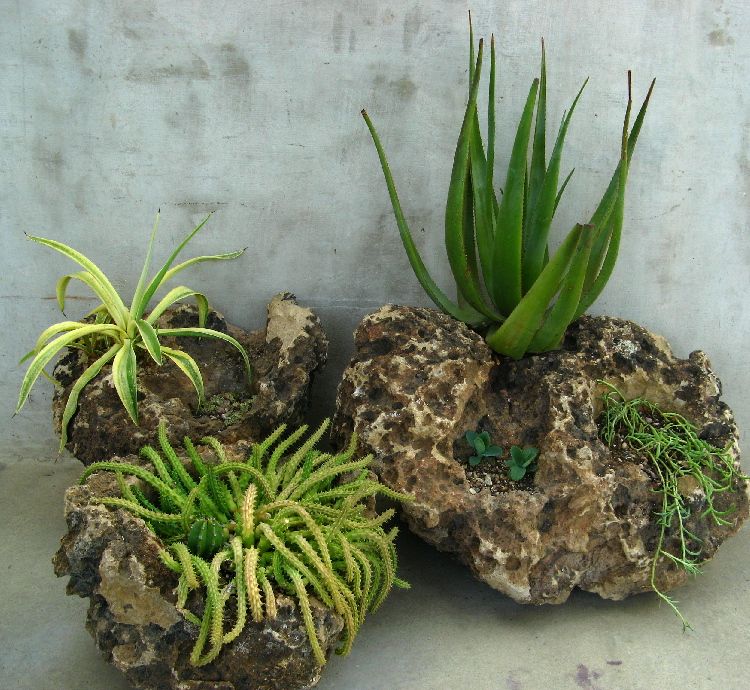 But the prettiest sight in the whole garden was this mass of lantanas growing near the entrance. They were selling this variety at the plant sale ...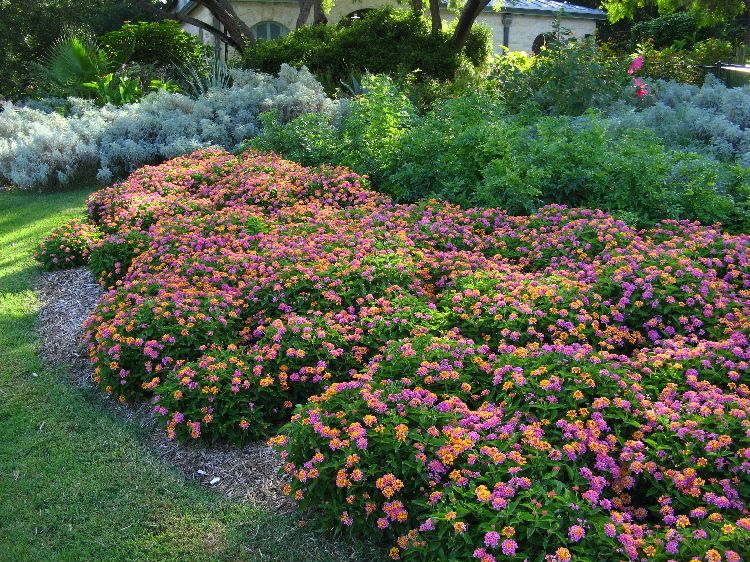 I always come away from a visit to the Botanical Gardens inspired. I hope you found a few things in these photos to inspire you too.