Texas Painted Buntings at Carrie's bird feeders ...
roselee z8b S.W. Texas
August 8, 2012
Carrie took these pictures of the beautiful and rare Texas Painted Bunting at her bird feeder a few days ago and sent them along this morning.
She says, "This male and a female were at the feeders a couple of days running, then yesterday I saw a juvenile male at the feeders, so hopefully, that means they are nesting here.......woo-hoo !! The quality of the pictures is not too good, but you can see how beautiful they are."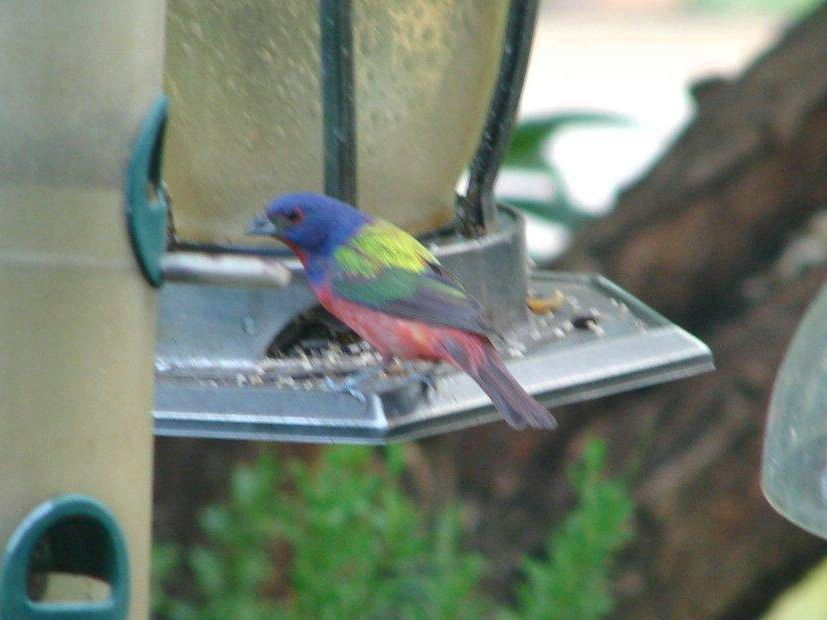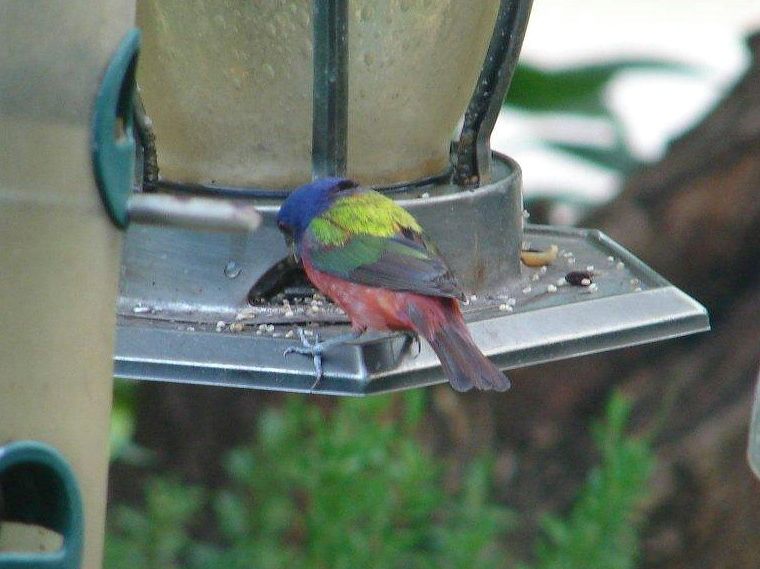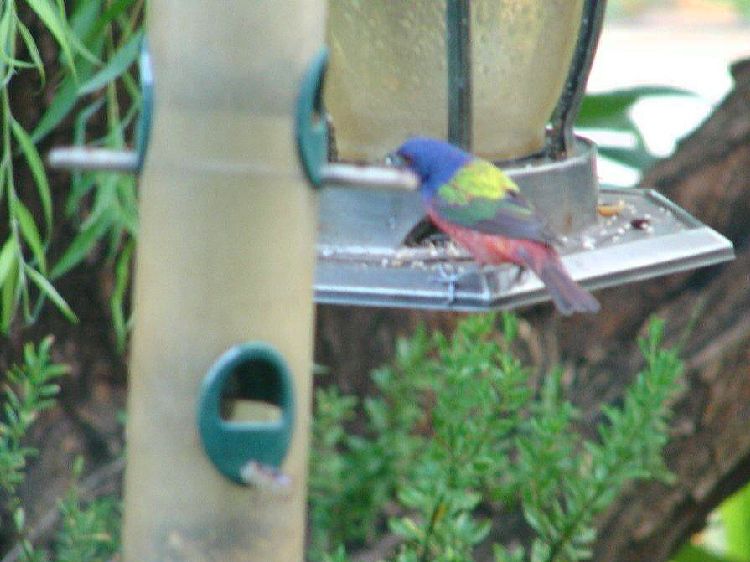 "Whoo-hoo" is right! To see them at bird feeders is still a rare sight as they are a shy bird of the wooded areas in Texas. However, they are appearing more often in suburban yards.
Carrie, what kind of seeds do you find that they prefer?
If anyone else has experience and/or photos of Texas Painted Buntings you're invited to post them on this thread.