Seen on this morning's stroll ...
roselee z8b S.W. Texas
August 7, 2010
I guess we can all agree that among a gardener's greatest pleasures is an early morning stroll through the garden with that first cup of coffee. On my stroll this morning a friendly neighbor walking her dog commented on how pretty the rock roses were so I went and got my camera.
The rock roses I had planted elsewhere volunteered in this graveled unimproved soil spot by the street. Feeling sorry for them in such a seeming unhospitable location I occasionaly point the water hose their way. They have rewarded me ...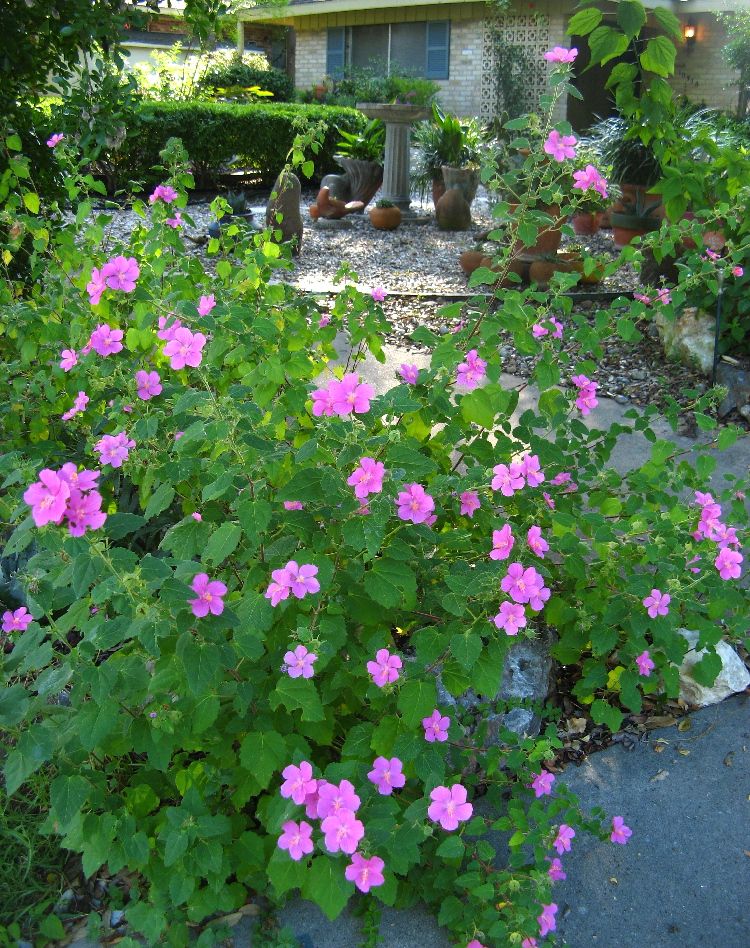 When I turned around I noticed how nicely the Patridge breast aloe had grown in the strawberry pot ...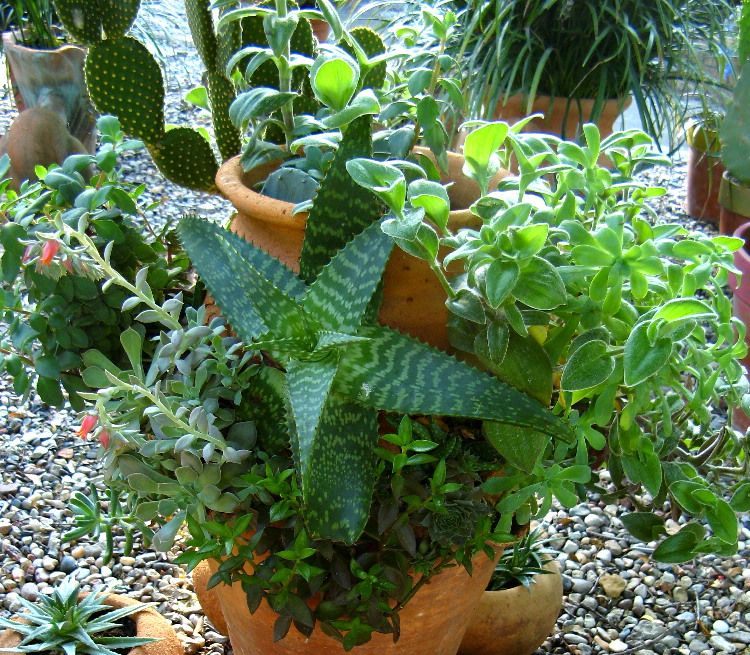 As I walked around the side yard I noticed this big bumblebee heading for the Esperanza ...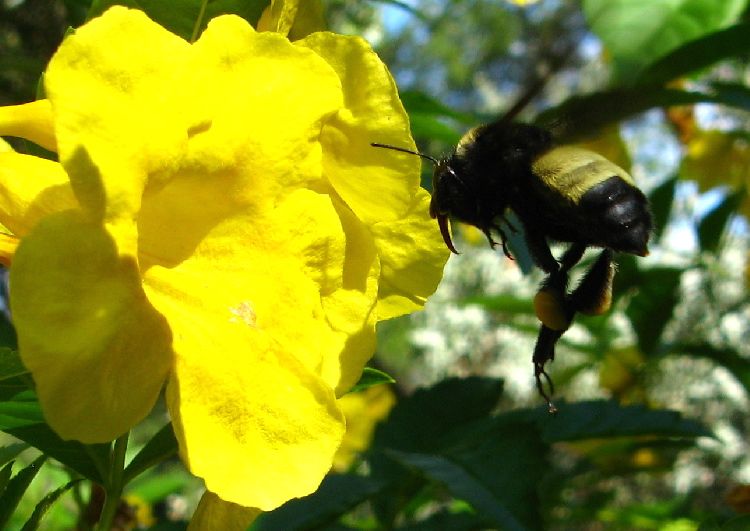 This Gerbera daisy in a pot in my neighbor's yard should be called 'resurrection daisy'. It will be COMPLETELY wilted and hanging over the pot looking totally dead, but given some water will rise again. It does this again and again! What an amazing daisy ...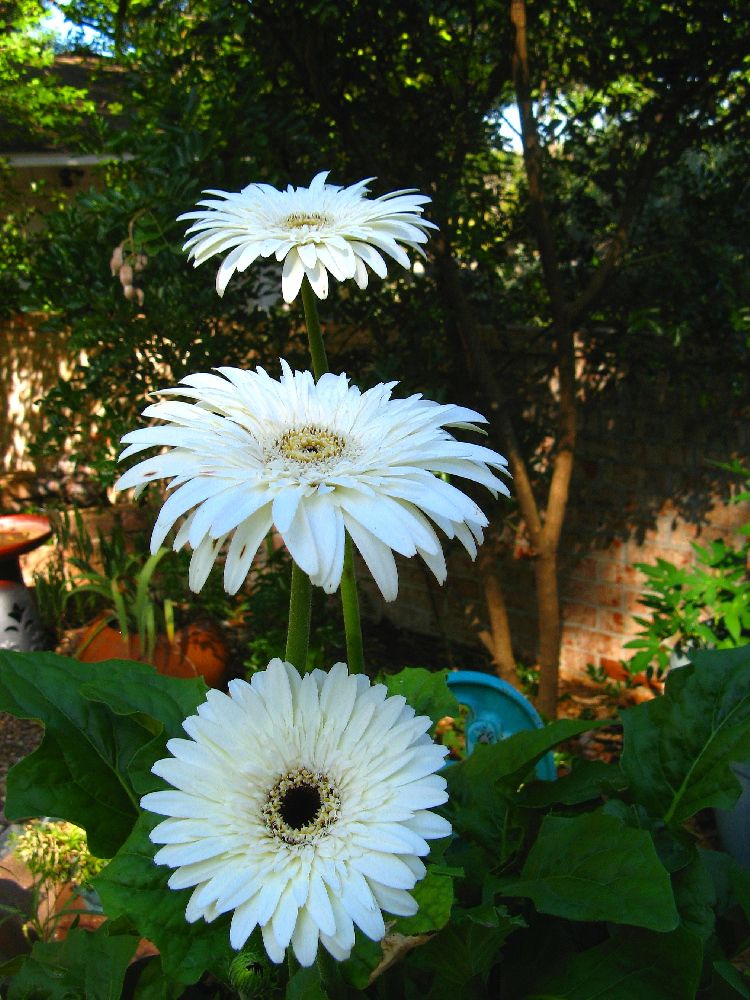 Cute little wasp on the purple sage. I also saw two bees on it! This makes four bees that I've seen in yard in the last two months. Yea! ...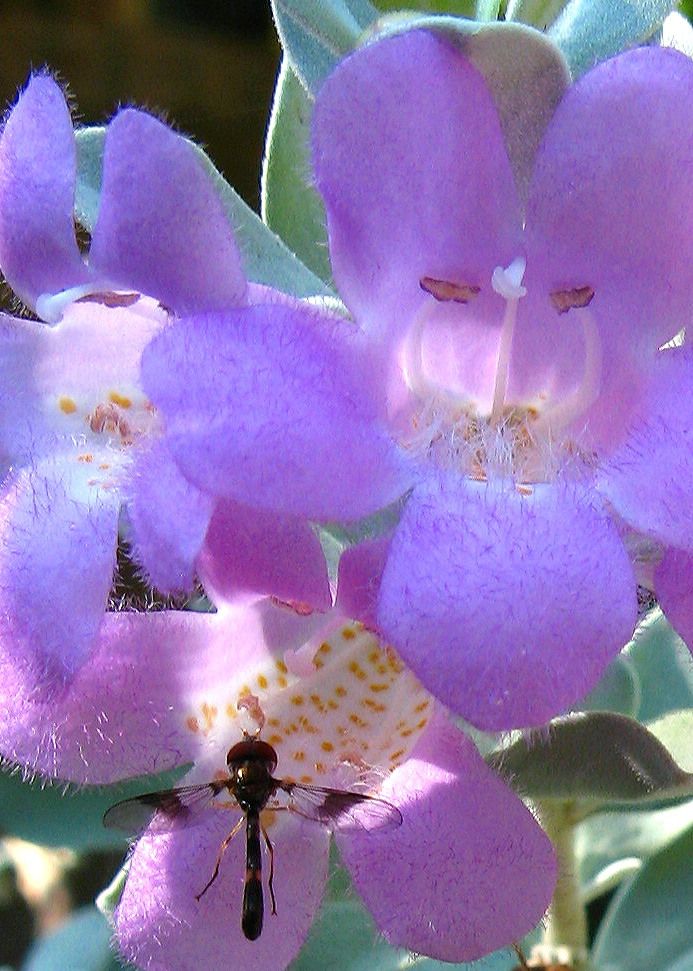 This is the pink variety of Mexican petunia that I'm letting grow in my yard. It comes true to seed and doesn't revert to the invasive purple one. I didn't see the spider when I took the picture ...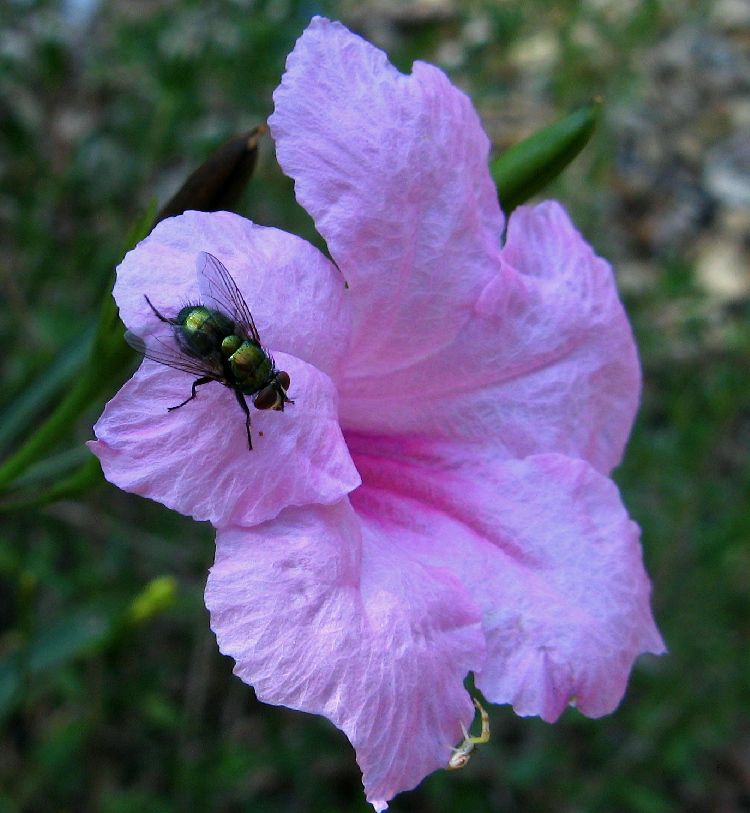 A funny little oddity is how the Star jasmine seed pods are joined at the bottom. With a touch they spring apart! There were several like this. Strange ...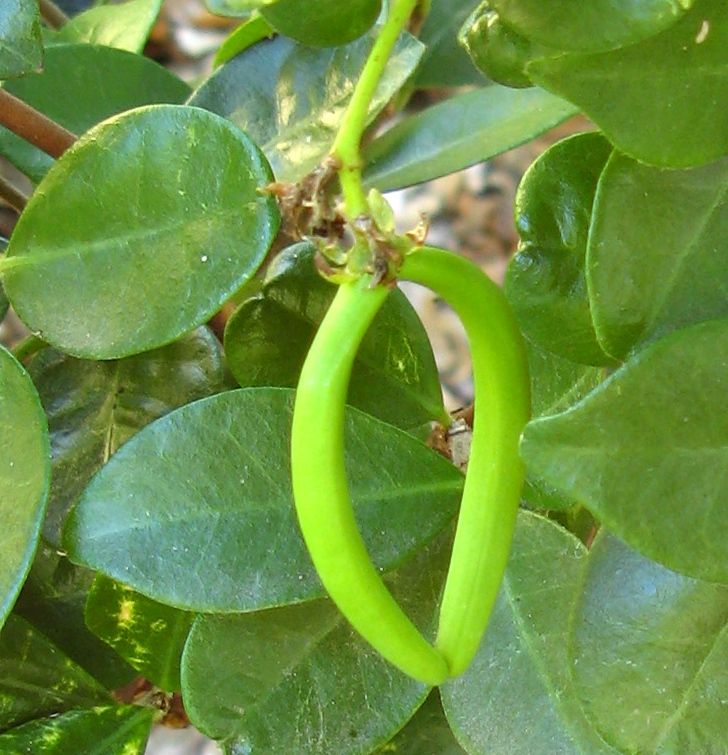 Pink passion vine waves her tendrils around and finds something to hook onto in the newly purchased Tree aloe that I'm real excited about finding. It is said to be hardy. We'll see ...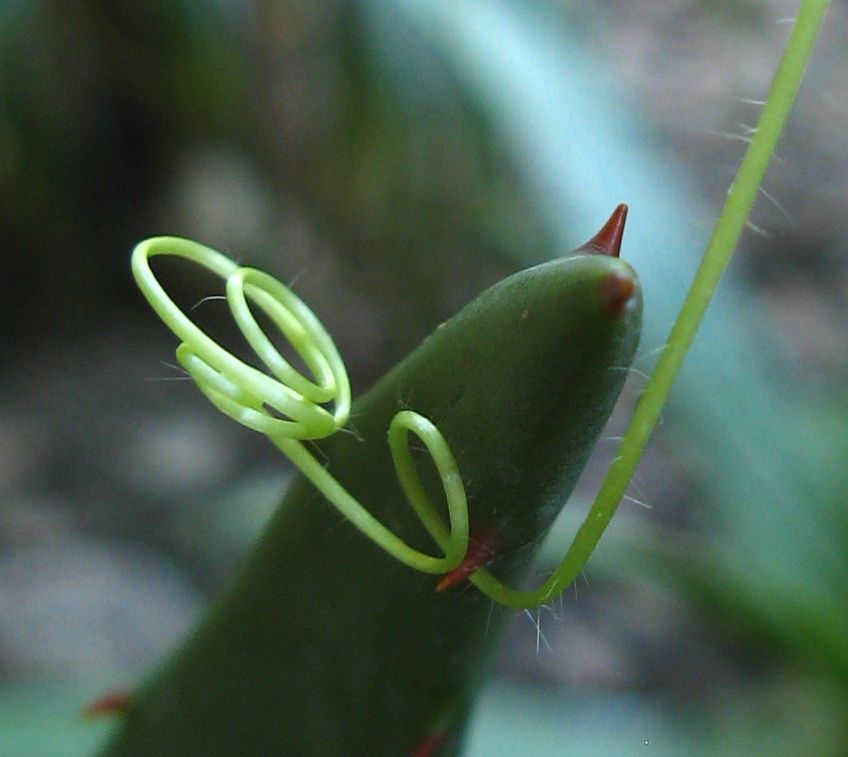 Turks cap and Sweet almond verbena seem to be sharing a vision ...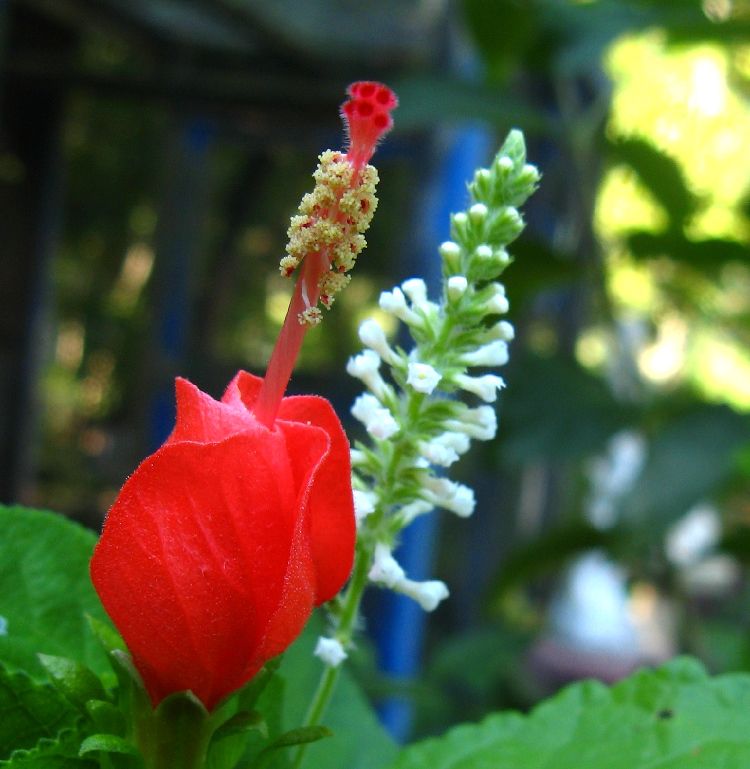 I tossed the face into a pot of shells until I decided where to hang it. It had an erie underwater quality when viewed in the early morning light ...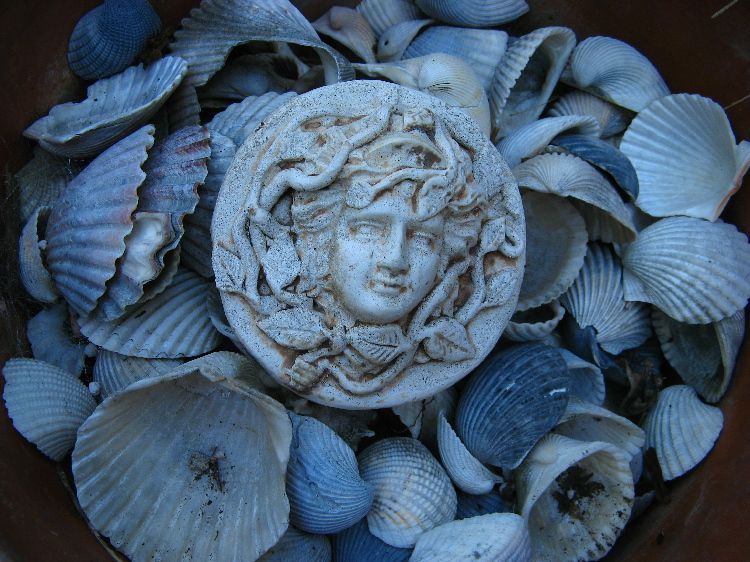 The photos are nothing special but I hope you enjoyed seeing some of what I saw on my stroll.
Happy early morning strolling! I'd be happy if you could share it with us.