The dry creek bed - One year later
lucas_tx_gw
August 26, 2013
If you search the gallery for dry creek bed, you can see two sets of pics from last year.
Even though this is the worst time of year, the creek still looks pretty darn good (if I do say so myself :-). I've been doing some remodeling this summer so not a lot of posting here, but decided to take some pics and share.
For perspective (I'm going to have to move the lonely little Mexican buckeye in the front yard this fall, I moved some other stuff and now he's lonely)
East end (left side when looking at the porch). There are also two small bamboo muhlies at the end of the creek but they are hidden behind the switch grasses. Lindheimer's muhly and Senna corymbosa to the left.
Berm is seeded in habiturf which is taking off well. Right now we do water it about once a week (our one legal day to water). That's why it's green and the surrounding little blue stem is not.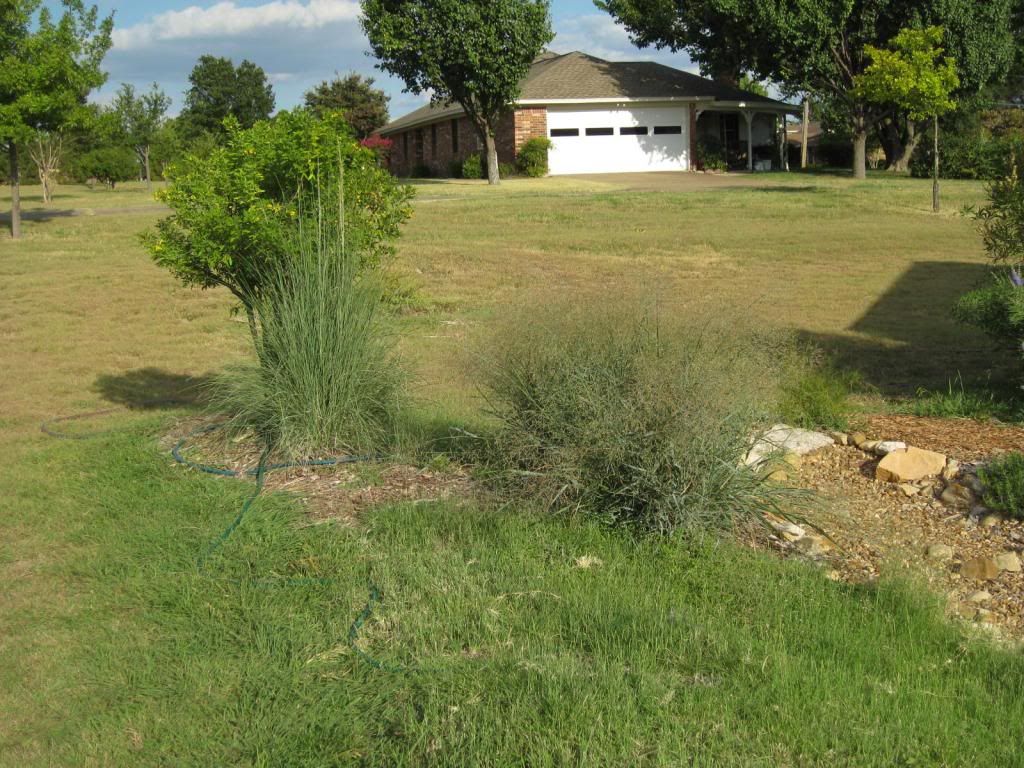 The west end (right side of the house) from the driveway. That's a Salvia darcyi, a Salvia chamaedryoides, Souvenir de la Malmaison who is between blooms at the moment and some volunteer one seed croton around the pot. In the pot is a Buck rose Wild Ginger, also not blooming at the moment. Across the creek are some seep muhlies and the rose Valentine (thanks Roselee for suggesting her, she's been great!).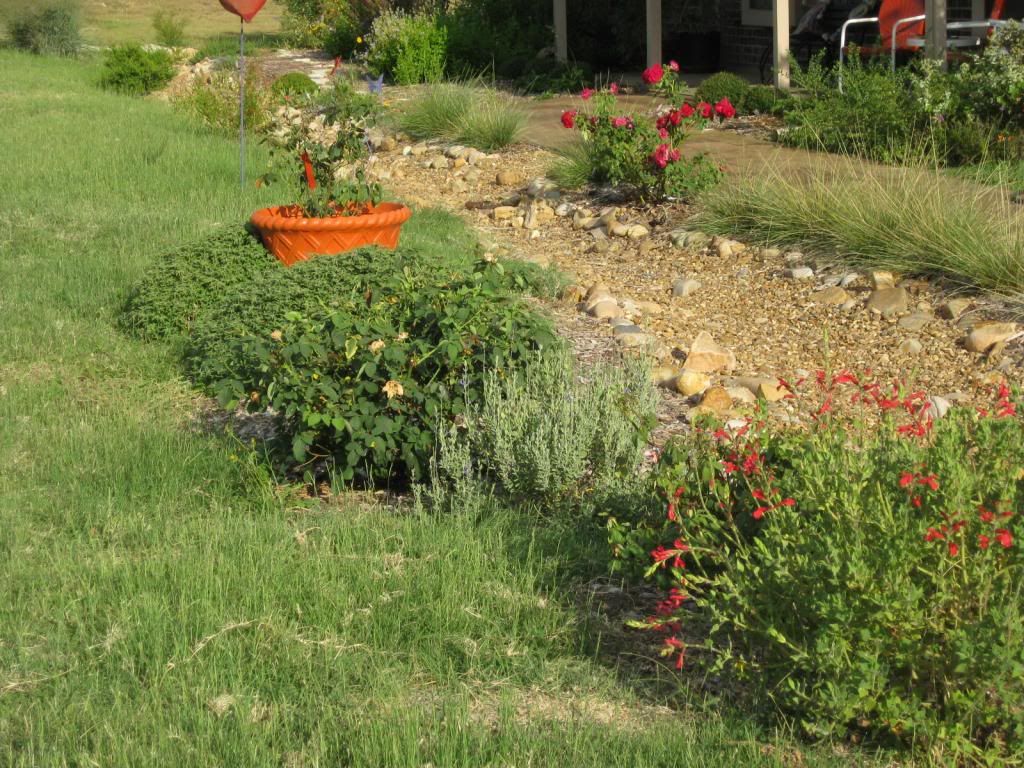 The same area from a little closer to the house. Lanceleaf coreopsis in the foreground and Nacogdoches still blooming like a champ.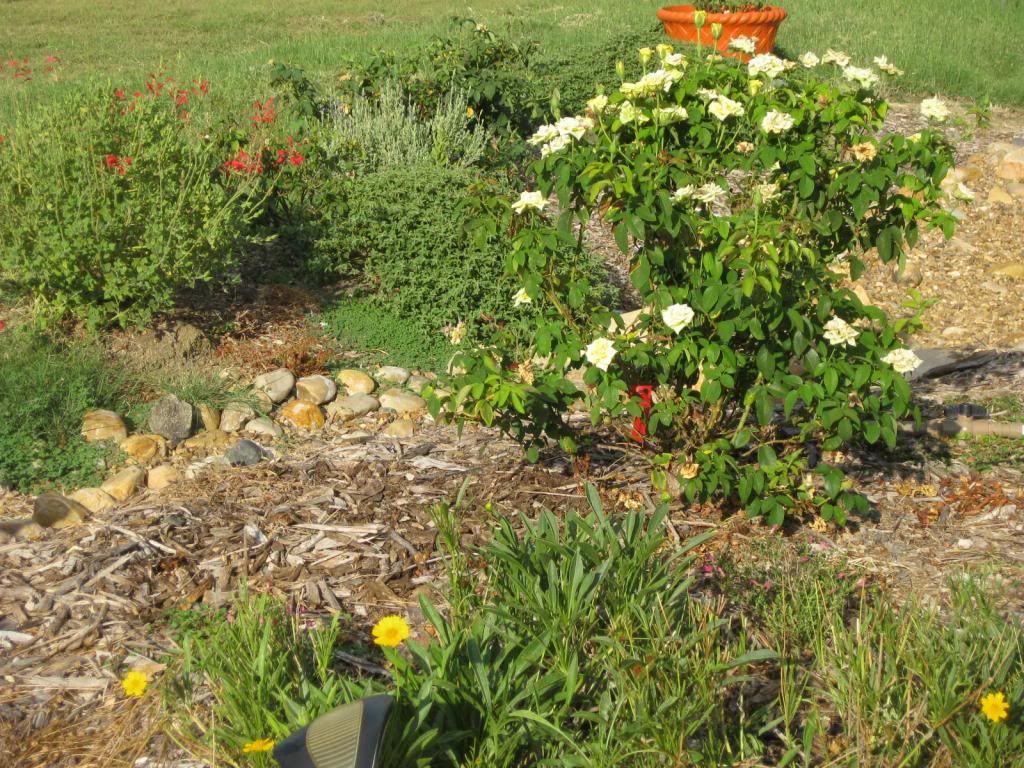 Mid-creek. Valentine surrounded by the seep muhlies, flame acanthus and fall aster in the background.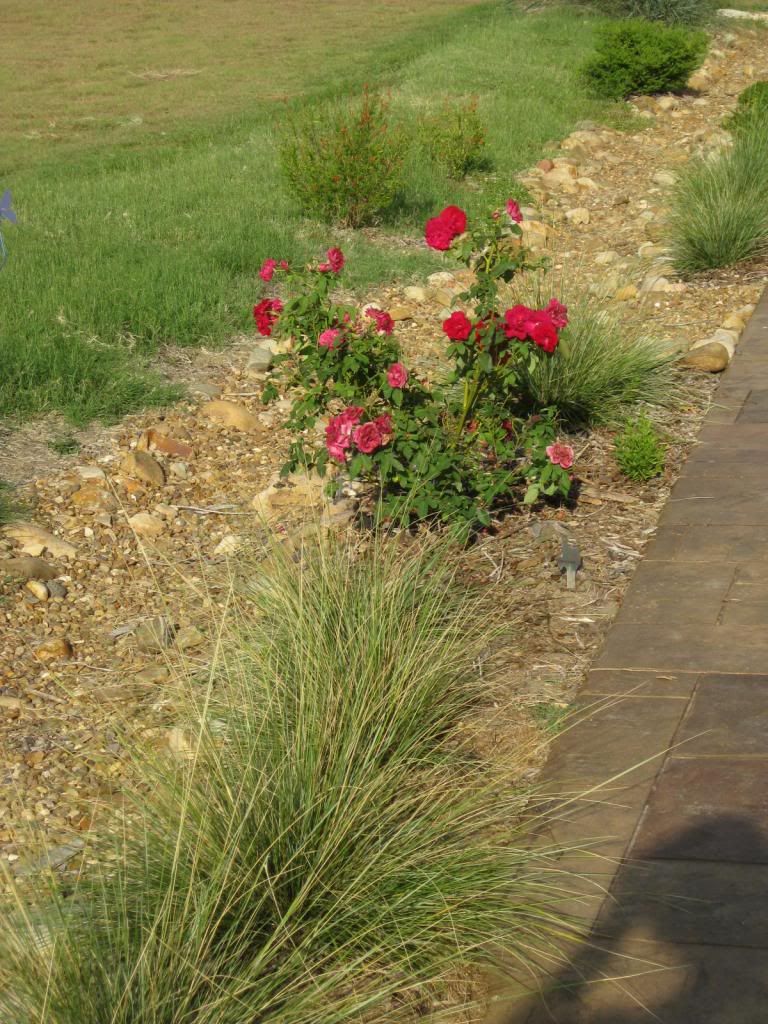 In case you don't feel like looking up the old threads