Picture happy again
Poison...Mae Graham bloomed for me today!!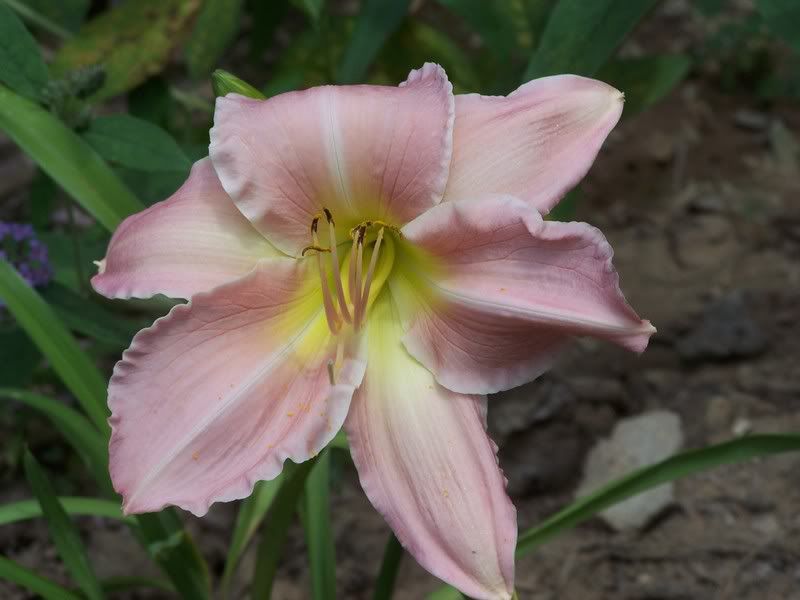 And, here is Darius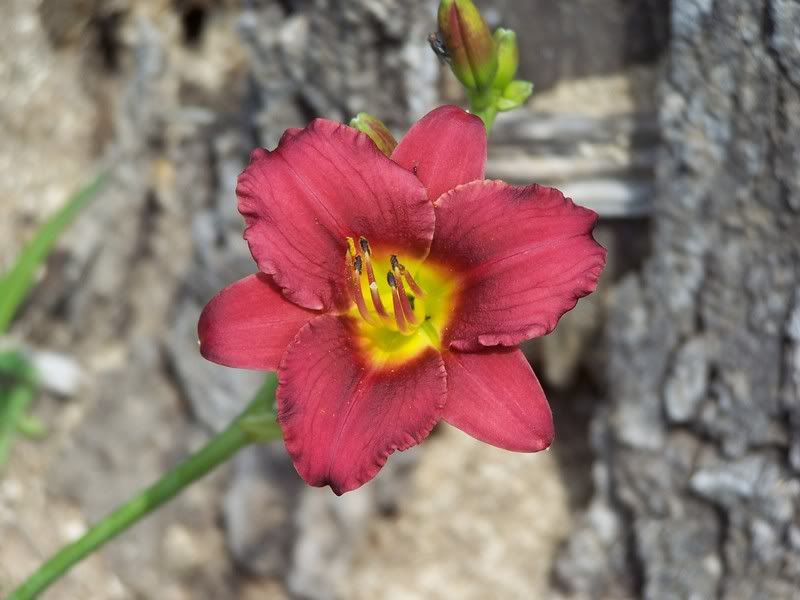 Laurie...here are the zinnias...thank you sooo much! They're gorgeous!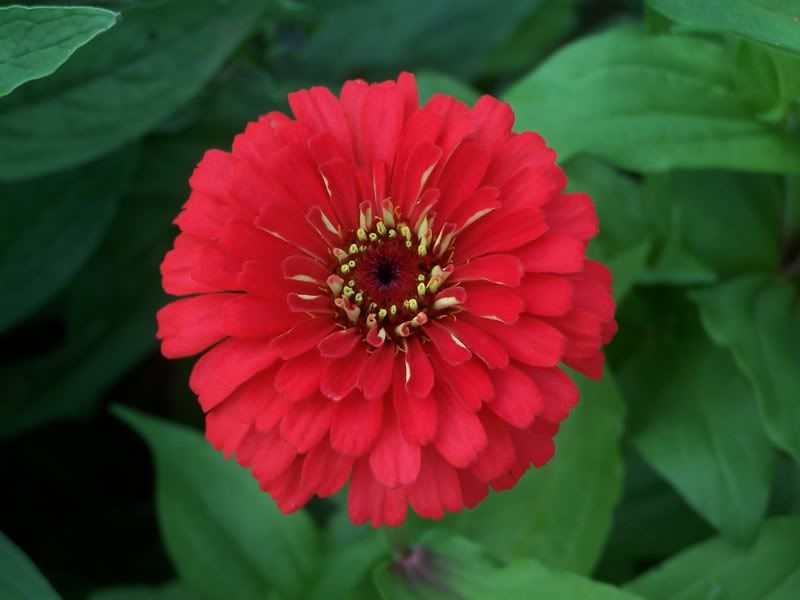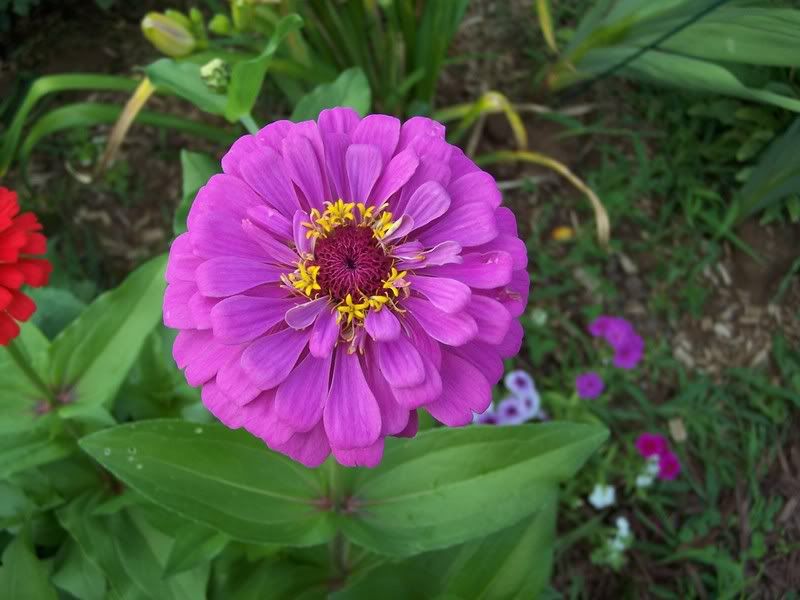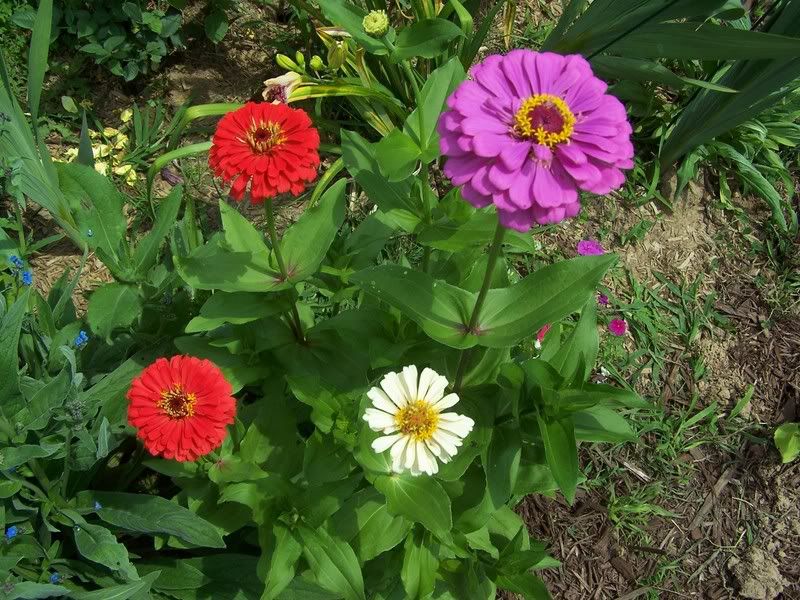 Gertrude Condon
My hummingbird came back today!!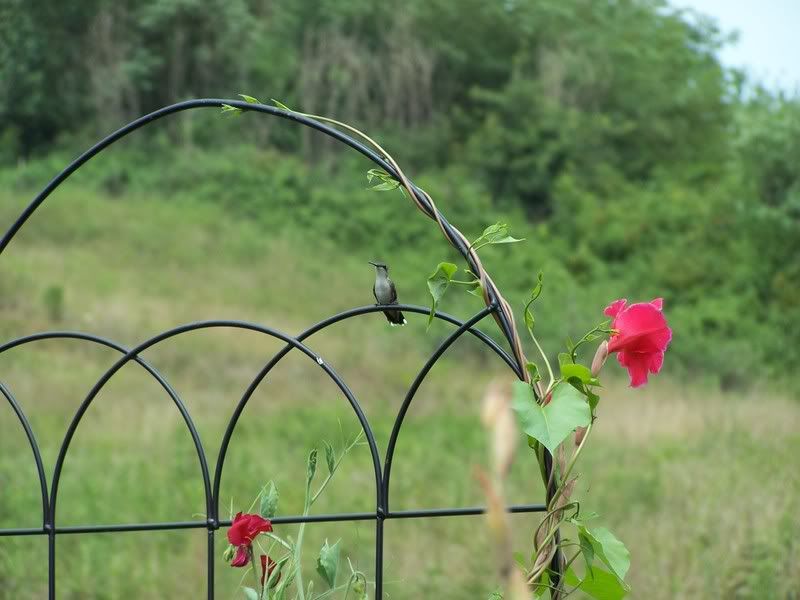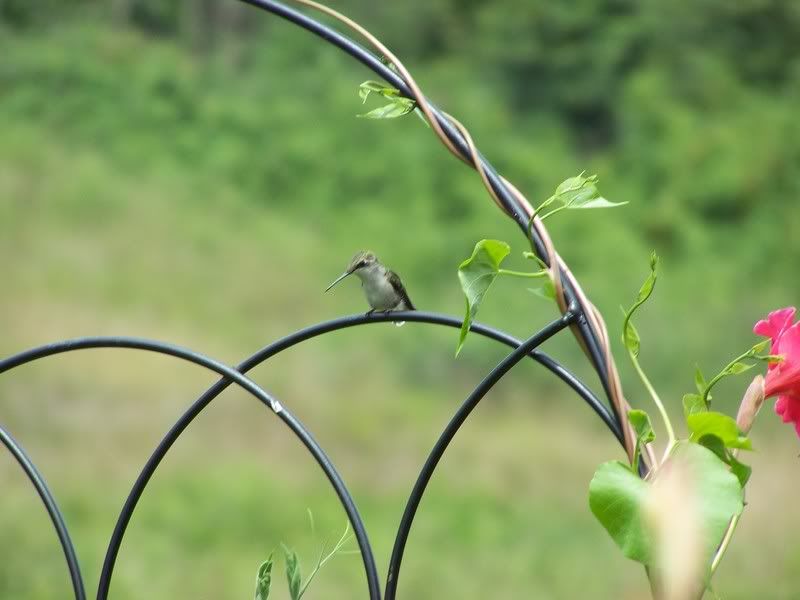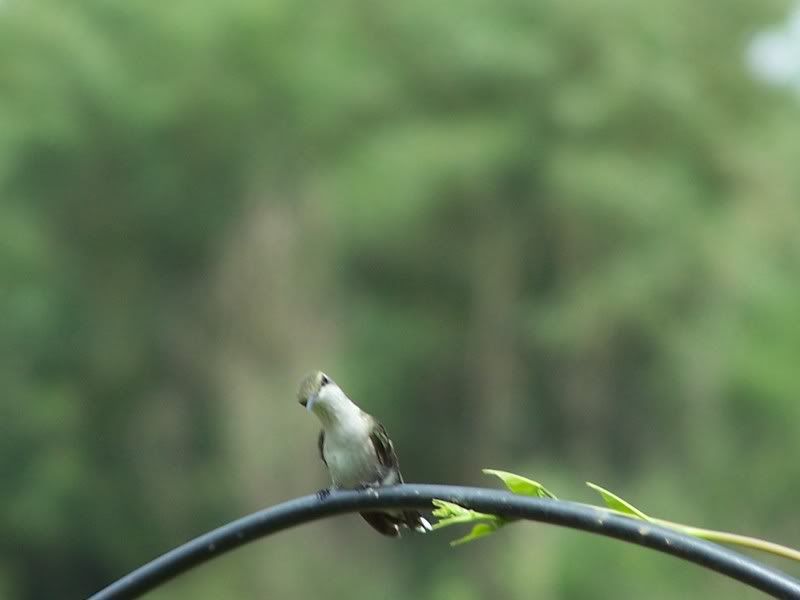 Little booger is so fast, this is the only picture I got of him moving.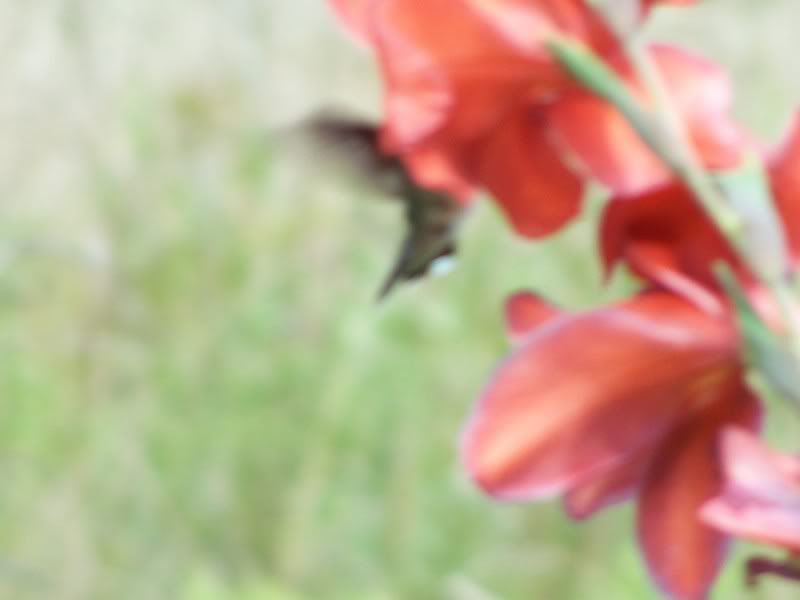 I really liked the dull red color of this glad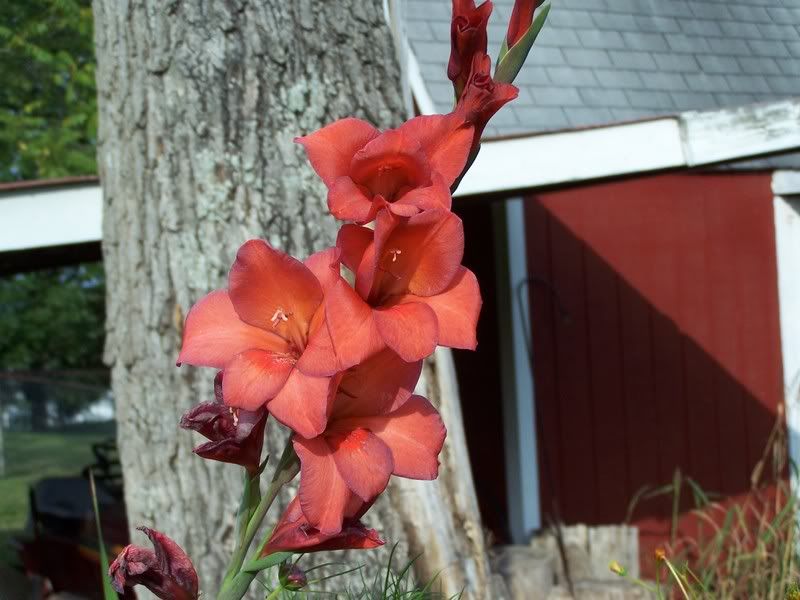 I'm really liking double river wye
Poison, I didn't think my lambs ear was going to make it...but look at all the new growth coming back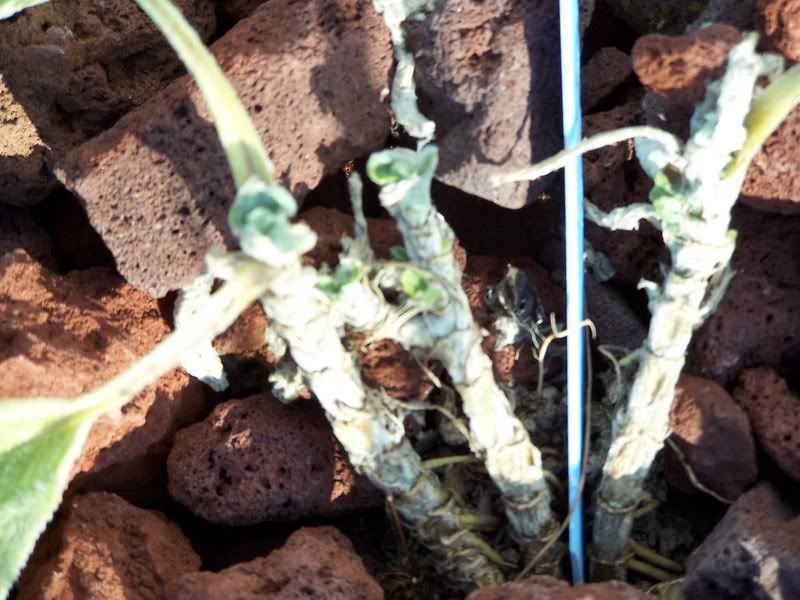 I thought this was a black eyed susan that grew in my wildflower/or old fashion mix, but black eyed susan isn't listed in the contents...hmmm, wonder what it is?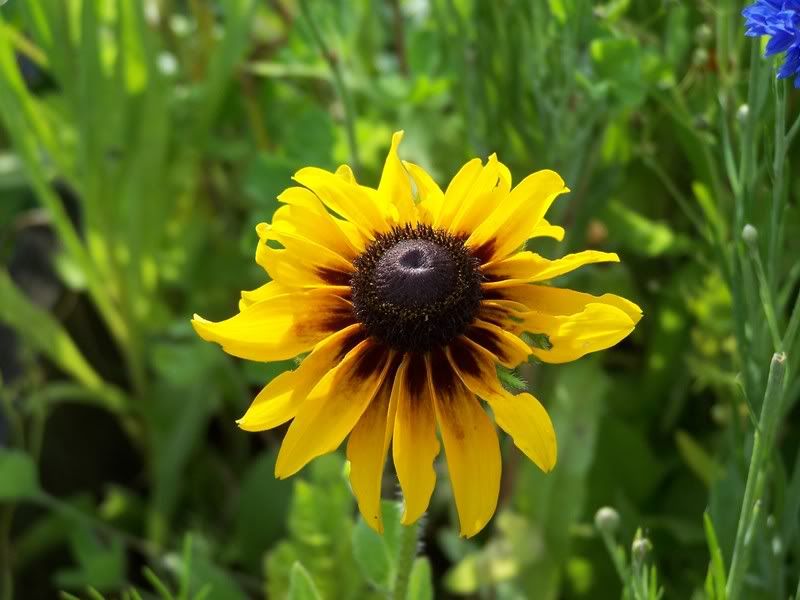 Some more pics