Tired and retired ...
roselee z8b S.W. Texas
September 8, 2012
I've been retired since '07, but my gardening shoes have 'aged on my feet' as a friend expressed it, and resisted retirement until the duck tape and gorilla glue no longer held them together. Bob said I should document the momentous occasion of their being thrown out (much to his reief :-). Do you have gardening shoes that look worse than these? If so I'd like to see them ... LOL!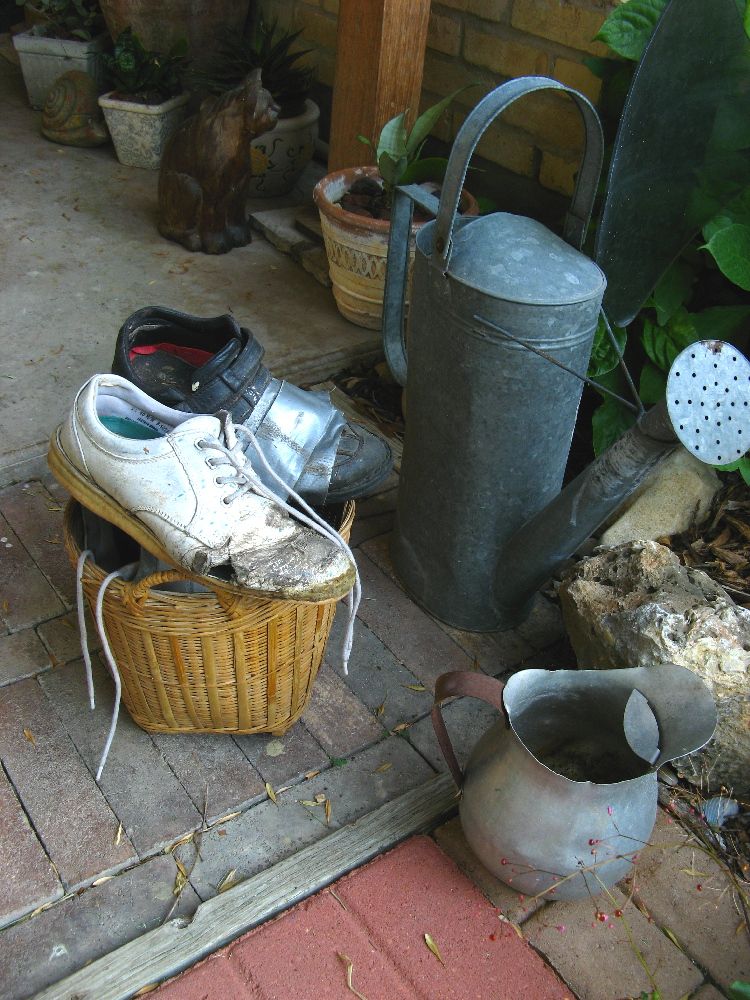 While outside on this beautiful cool morning I took some photos of a couple of nicer looking views than the above ...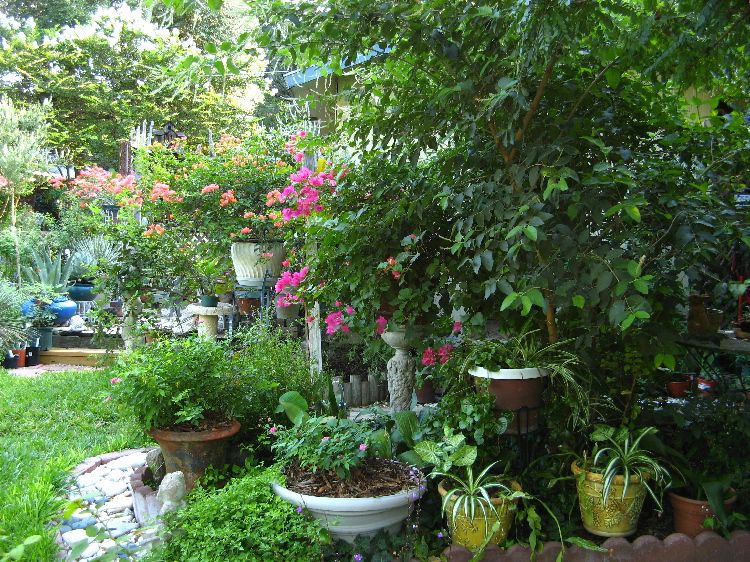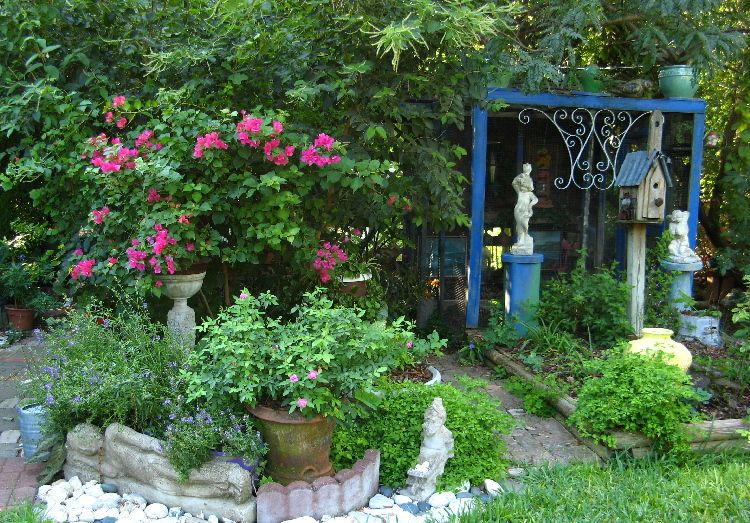 A plant combo that turned out nicely ...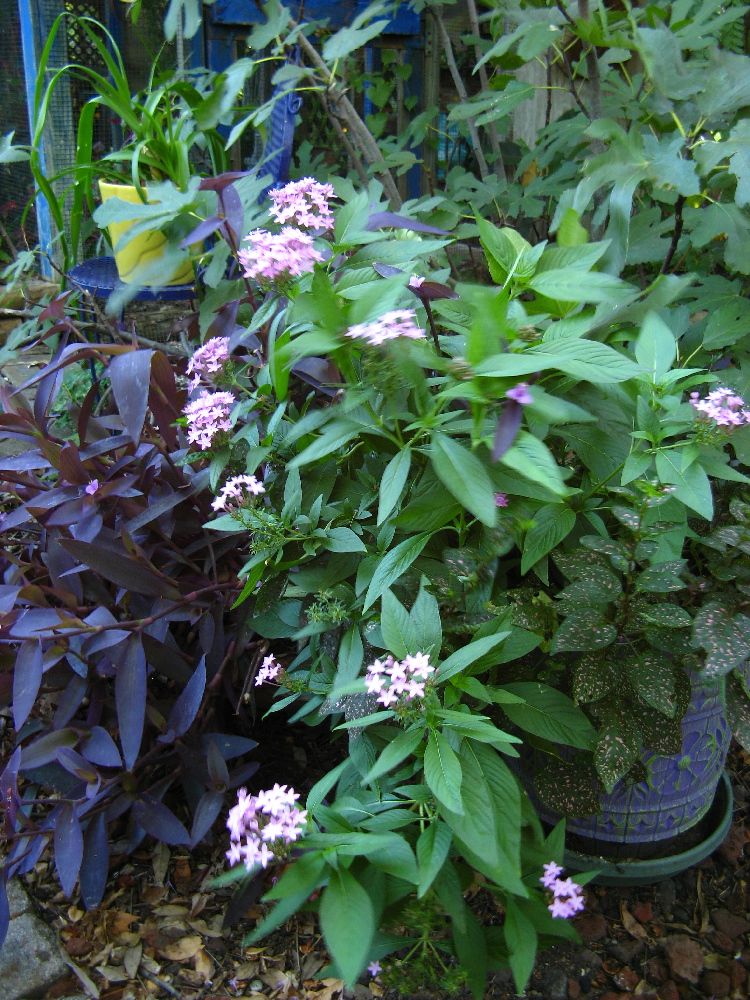 Succulent and cactus plants recently potted up ...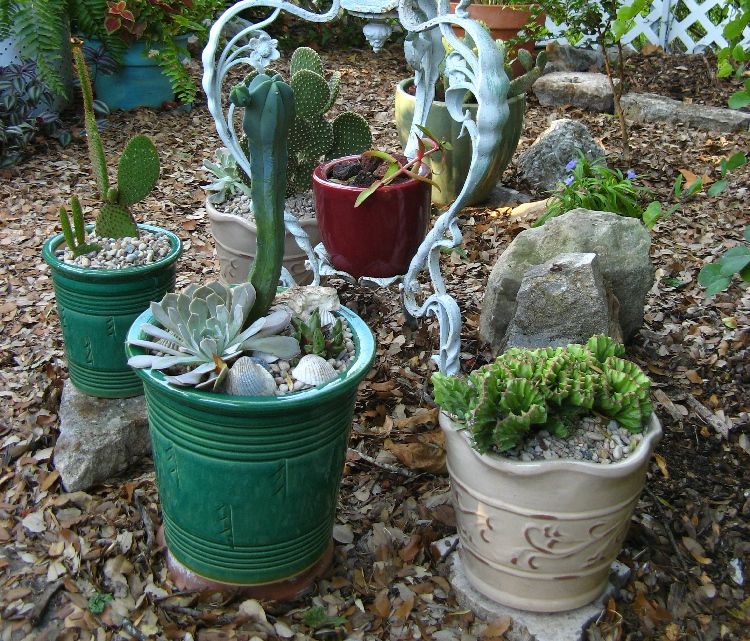 These are some of the pots that were purchased at Garden Ridges 75% off sale ...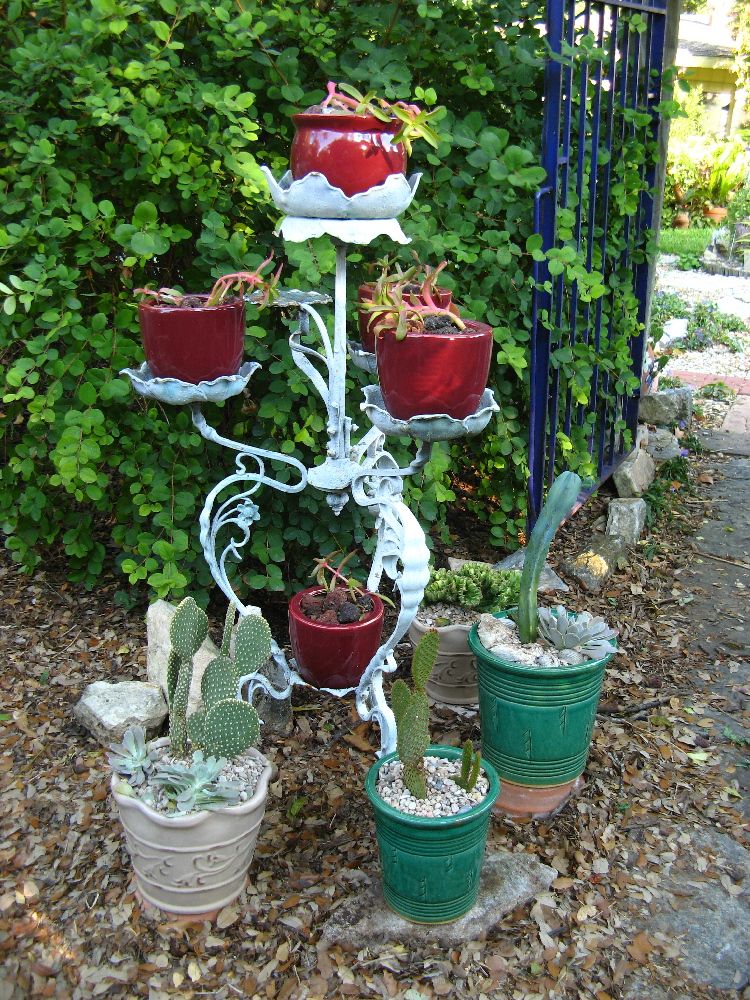 Isn't this cooler weather a welcome relief! I expect the roses and other plants including veggies will respond soon by offering a nice crop of blooms and produce.
What plants are doing the best for you right now? I'd love to hear which ones in case I'm missing something :-)