Hermine
rock_oak_deer
(8b TX)
September 9, 2010
The "dry creek" out back was as high as we've ever seen it the last few days. It was really fast too. Glad we didn't have to go anywhere and we have an alternate route if we had to go out.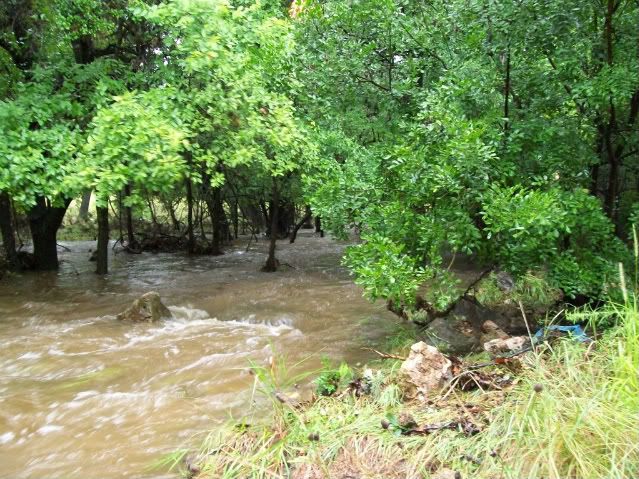 Typically looks like this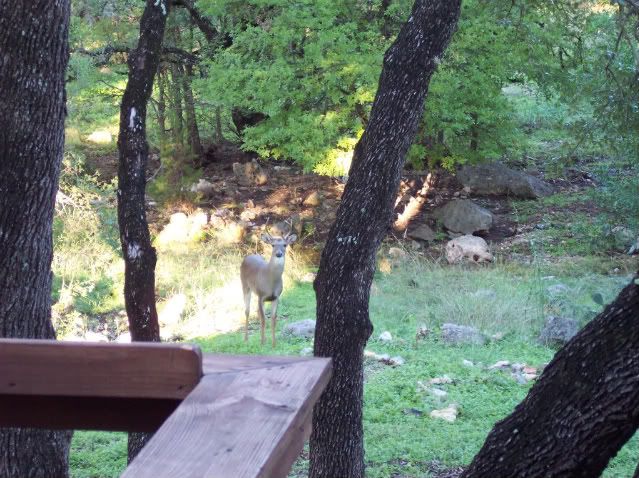 Here's what it looks like after an inch or so of rain
The last couple of days, we couldn't even see those large rocks and it was probably 50 feet wide. We live on the uphill side and the house is set up so flooding is not an issue although we do keep an eye out for debris that could cause a flood. It's also a FEMA flood zone so any nearby development can't add to the run off.