Morning's stroll ...
roselee z8b S.W. Texas
September 18, 2012
I took the camera with me, instead of the usual cup of coffee, on my early morning stroll around the yard this morning. Here are some of the photos I took while thinking of Albert's love of plants.
Pots on the edge of the patio with Valentine rose in background ...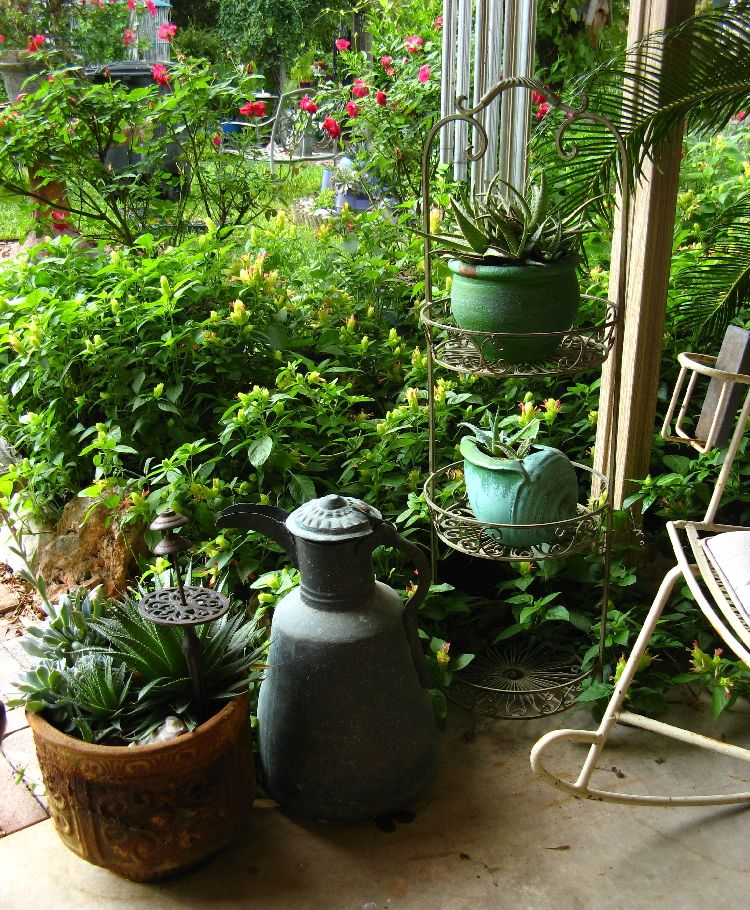 School house lilies with Richard Poor phlox. Uh oh, it looks like one is trying to come up from under the stepping stone ...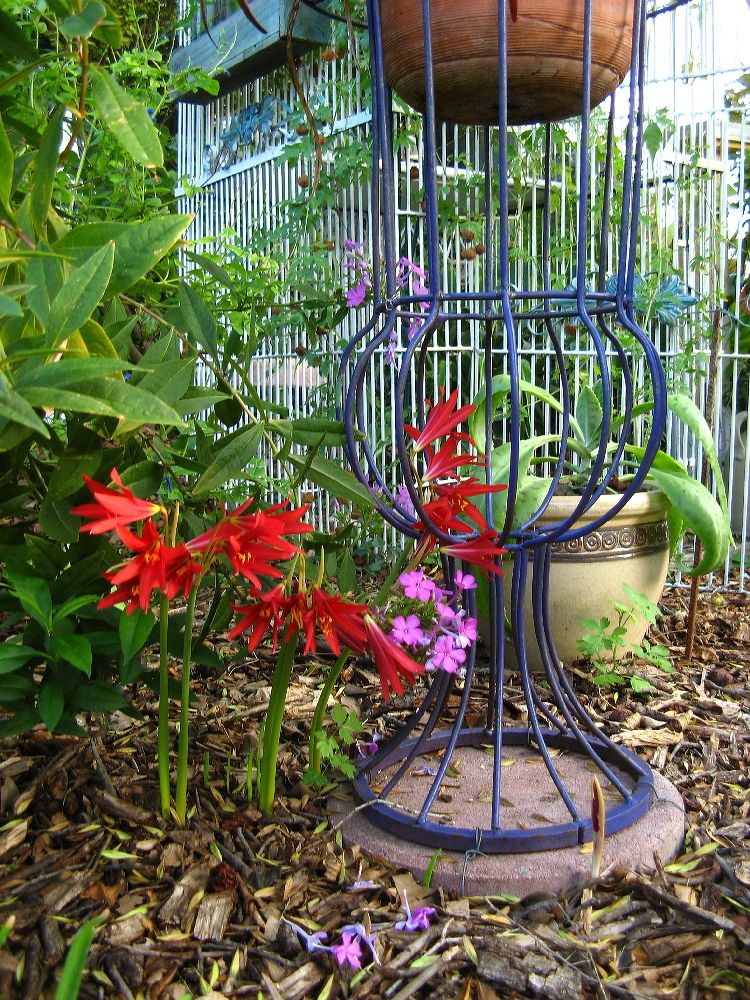 Native passion vine. I like how the design on the right reflected the flower form and even picked up the color -- I love those happy little accidents ...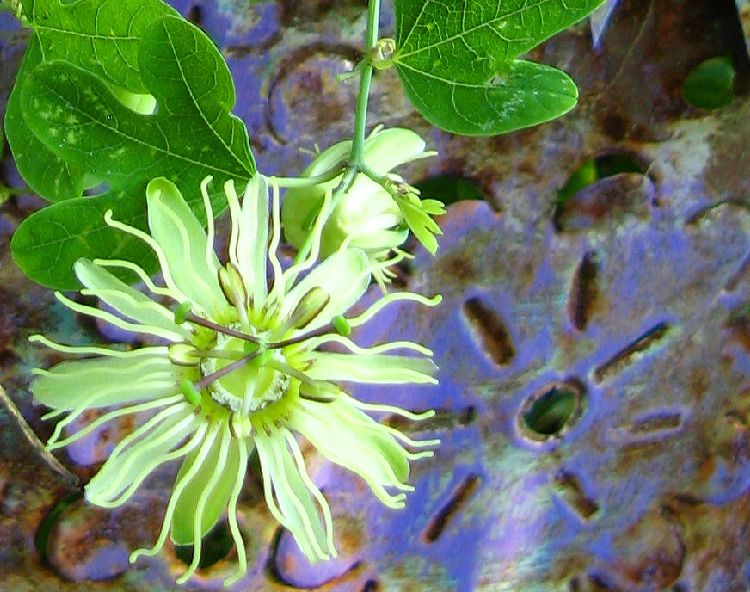 Silver pony foot spilling out of a pot of 'Sweet Nothings' rose. A volunteer Coral vine crossed the front of the pony foot to climb the little trellis ...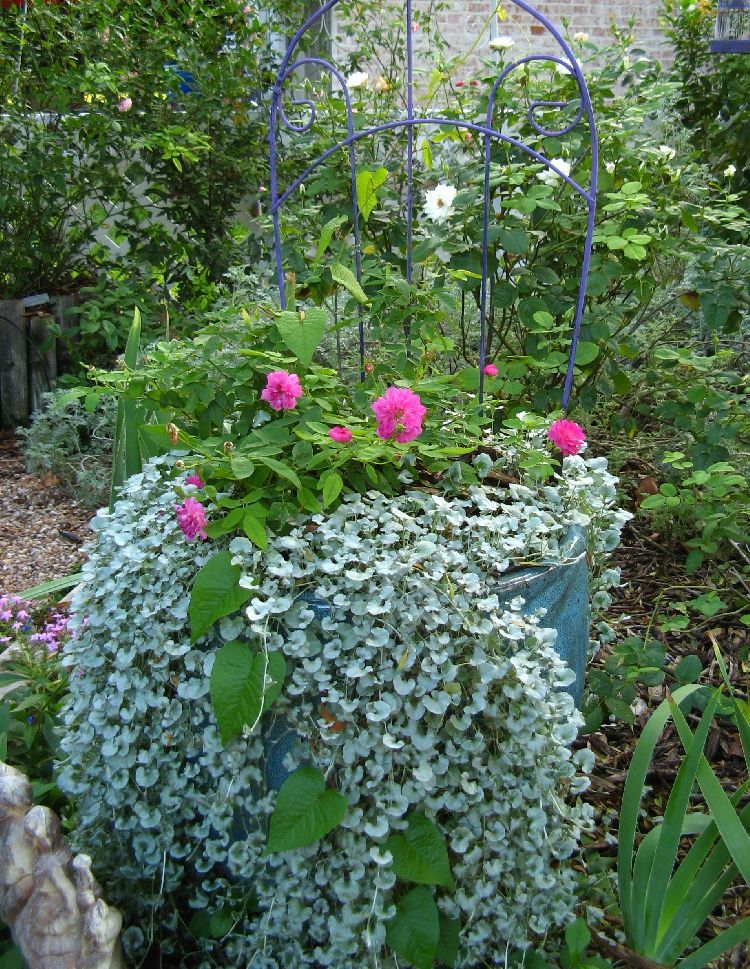 Potted Mexican hydrangia with Blacky sweet potato and coral vine at it's feet ...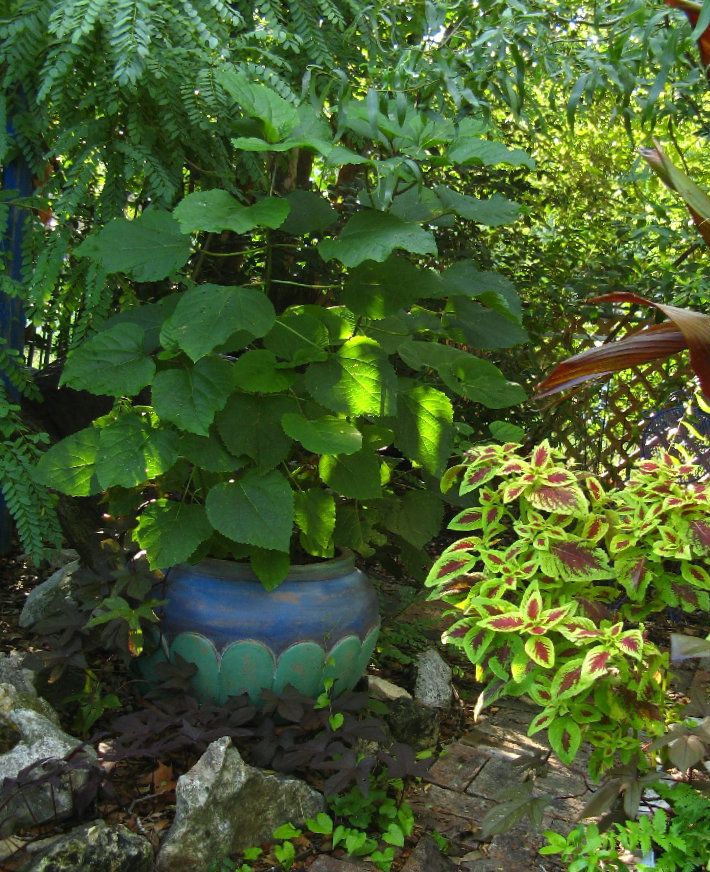 Morning sunbeams light up Margarita sweet potato vine ...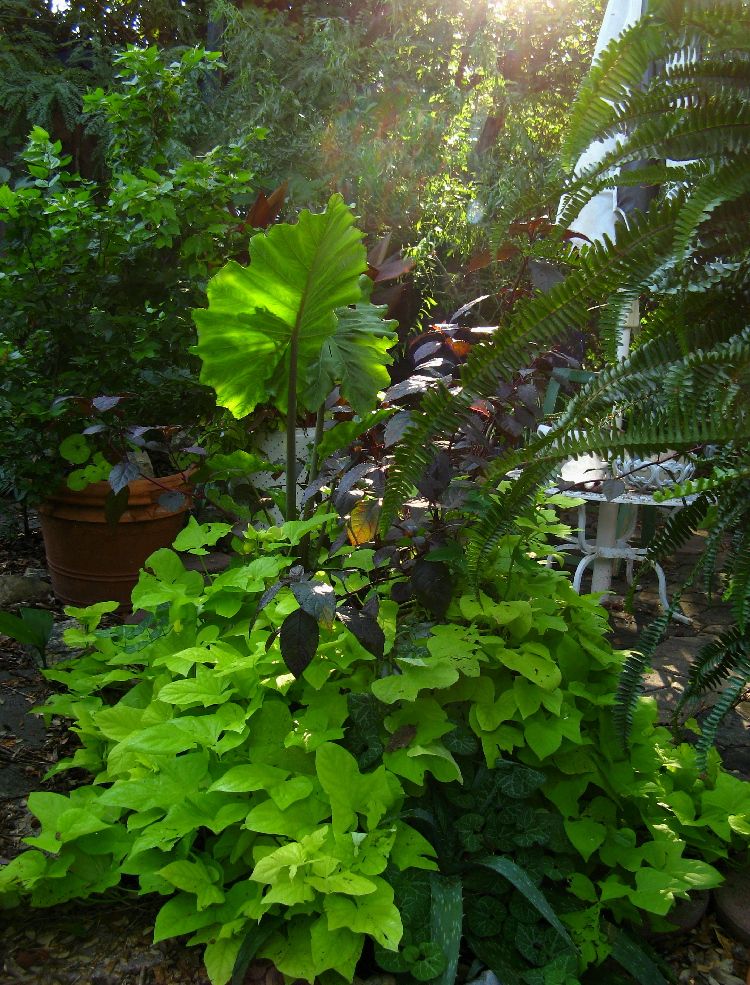 Thanks for looking and remembering with me ...