The dry creek bed - Serious Progress
lucas_tx_gw
September 23, 2012
I'm pretty excited, it's finally starting to look like something.
Commona Senna (Senna corymbosa) transplated from back yard anchors the berm, along with Lindheimer Muhly and two Prairie Sky Switch grasss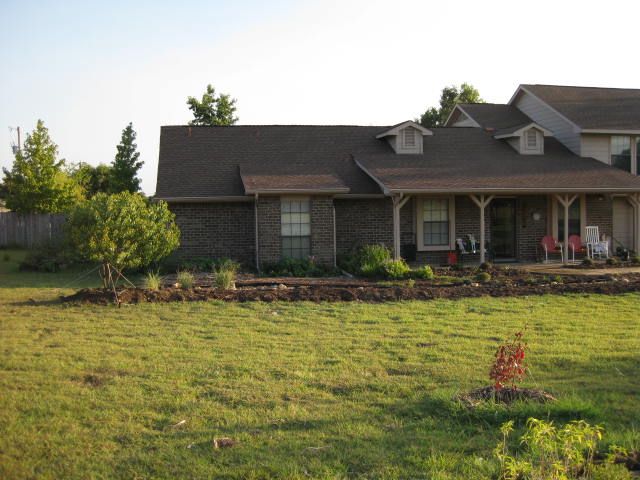 DH models the new 'open concept' front porch and our wicked cool old timey chairs. He sat in these at his grandmother's so they bring back great memories and they are comfy besides!
The cute little Micron Yaupon Hollies. The hostas look pretty sad but they had been overrun by the Indian Hawthorn that was previously in that bed and I dug them up and they sat out for week and then got replanted, so in reality they look pretty darn good all things considered!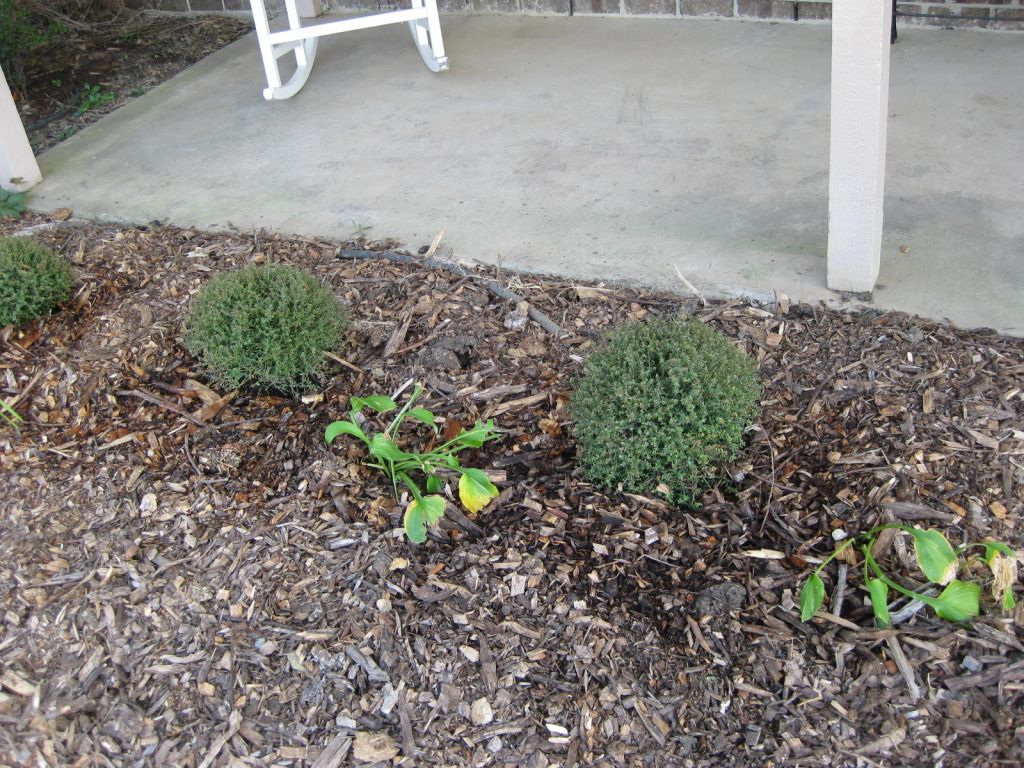 This is the east (left) end, just inside where the Senna is. The current end of the creek, a new bed with a partially finished path (free limestone from my SIL in Dripping Springs) and then a wider view of the two side by side. The edge of the creek closer to the house (right side) shows the finished look. The left side still has the landscape cloth out beause we're using that to try to keep the dirt from going down in the creek until we have grass established.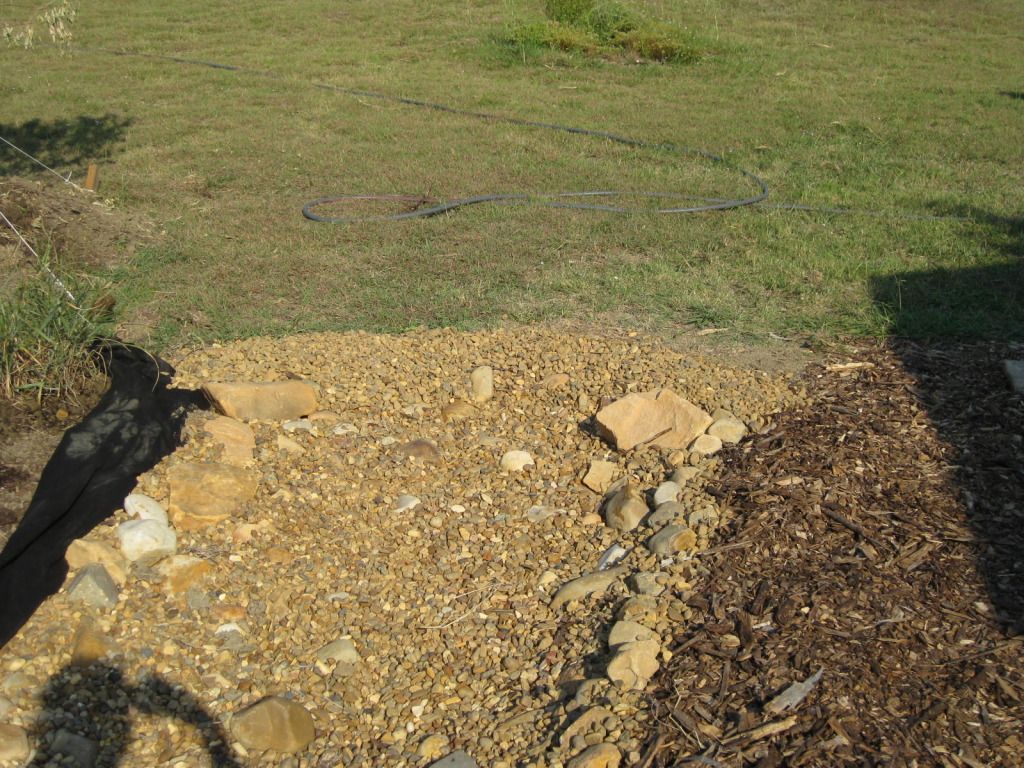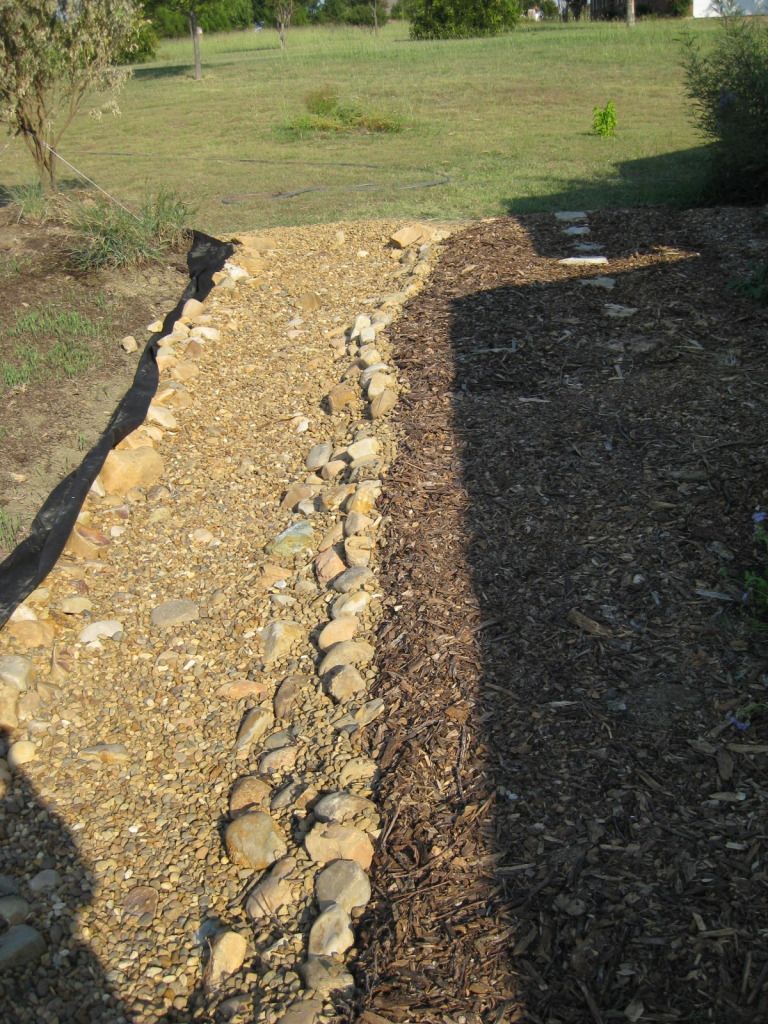 Finished look alongside the sidewalk with the Seep Muhlie
Cereal Rye planted on berms starts to take hold. We haven't seeded the other end of the berm yet. Still has a lot of live bermuda roots because new dirt was moved over there when they did the sidewalk and I'm still trying to get as much out as I can before we seed it.