Brown spots on Rambutan leaves?
Sparkletts05
December 14, 2013
Hello, I'm wondering if anyone knows what these brown spots are on my Rambutan leaves? They first came up about a week ago as small brown dots and have now grown in size. Here's a picture of the plant in full, it's been about 2 months since it sprouted. The single leaf on the left does not have any unusual spots/markings on it.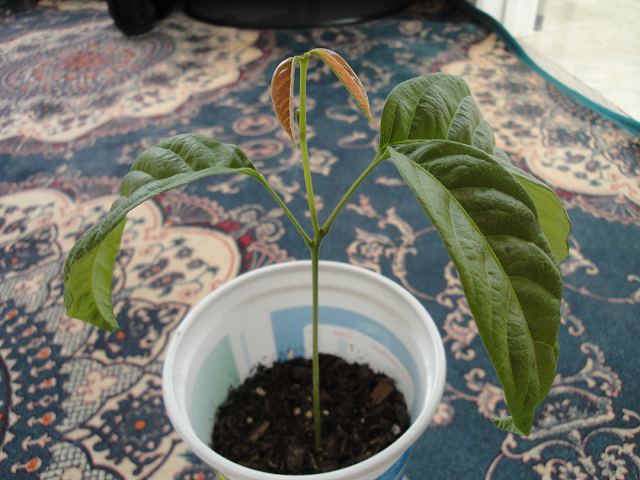 Here's a closeup picture of one of the right-sided leaves with the brown spots indicated by red arrows.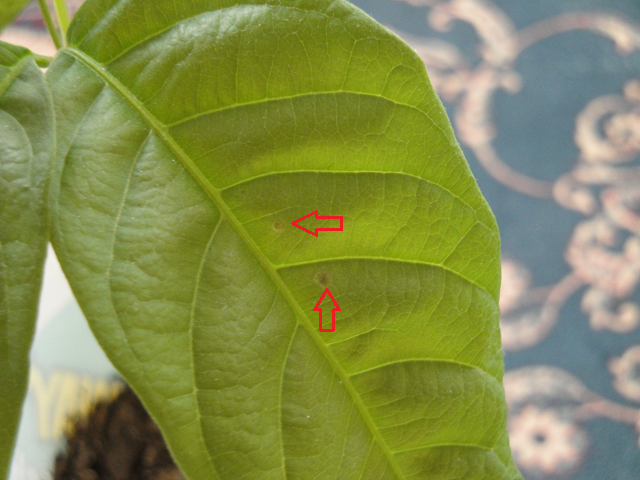 And the other leaf: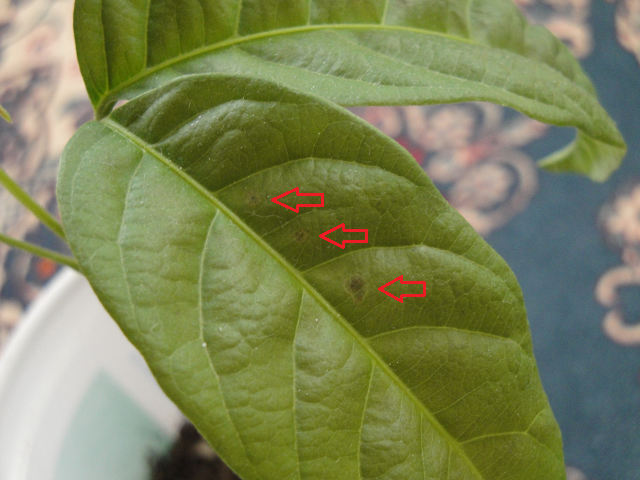 Any help would be much appreciated!
This post was edited by Sparkletts05 on Sat, Dec 14, 13 at 23:29