What if you don't prune?
hmhausman
(FL 10B)
December 25, 2010
Tried to find my previous post on this subject, but it seems to be missing from the archives. I figured I'd start a new thread. I purchased a Jean Ellen Mango a little over a year ago and decided that I didn't want to prune and loose the bloom. Here's what it looked like.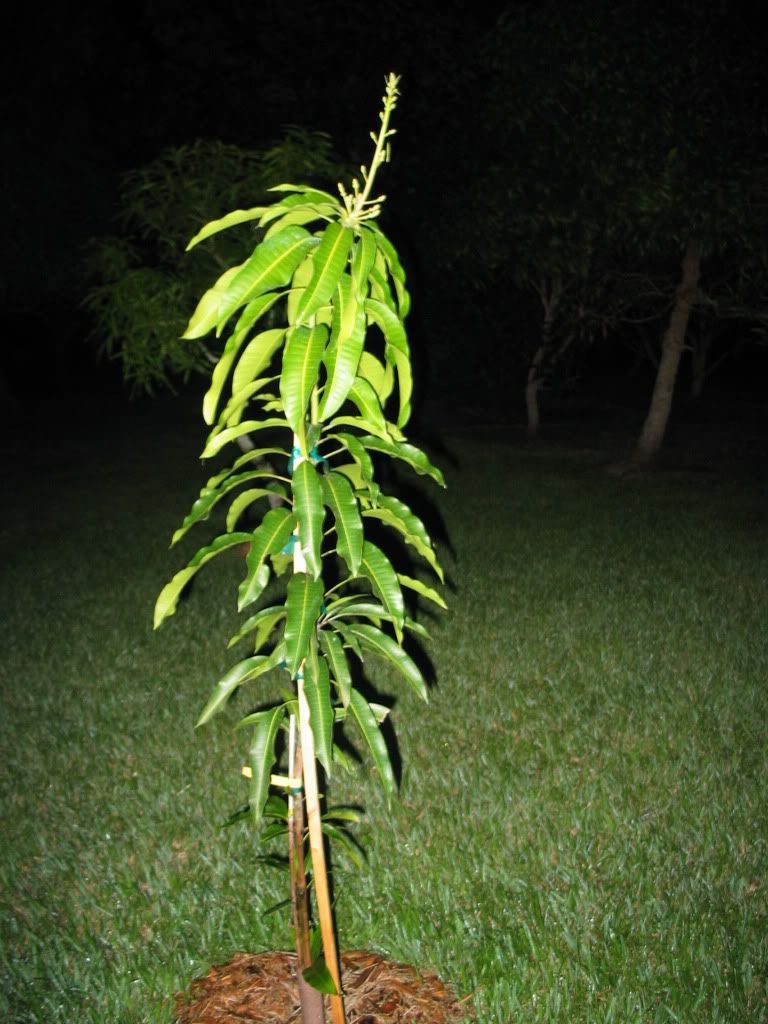 On 5/31/10 it looked like this after not setting any fruit and beginning to branch on its own without pruning.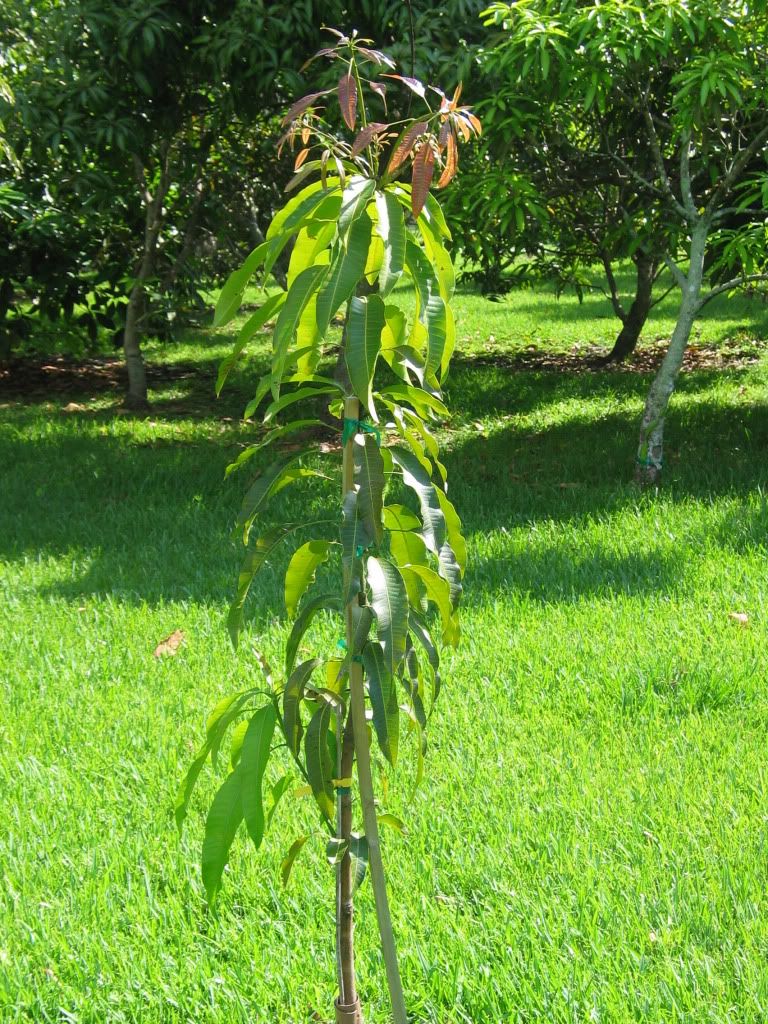 The most recent shot today showing tree in bloom:
Summarizing...so far at least, one cannot argue with the beauty and symetry of a mango tree pruned hard (pugged). This is especially true for you container growers. However, I think there is something to be said for getting the tree to a decent size to better brave the elements and to be able to provide fruit faster and more abundantly. Besides, I just cannot bring myself to hard prune like many of you do or have done. Its just not in me. Thankfully, I have the space to carry out this experiment. A grafted tree will branch on its own......just a bit higher than you container growers or squat-tree-philes would prefer.
Harry