Pipevine Swallowtail Sighting Today ...
roselee z8b S.W. Texas
February 16, 2011
Was I ever surprised to look out and see what looked like butterflies all over the large winter honeysuckle bush. I thought, "No, it must be some kind of small black birds that are migrating through." Whatever it was, birds or butterflies, I wanted a picture so I grabbed my camera and rushed out there.
Here's what I found ...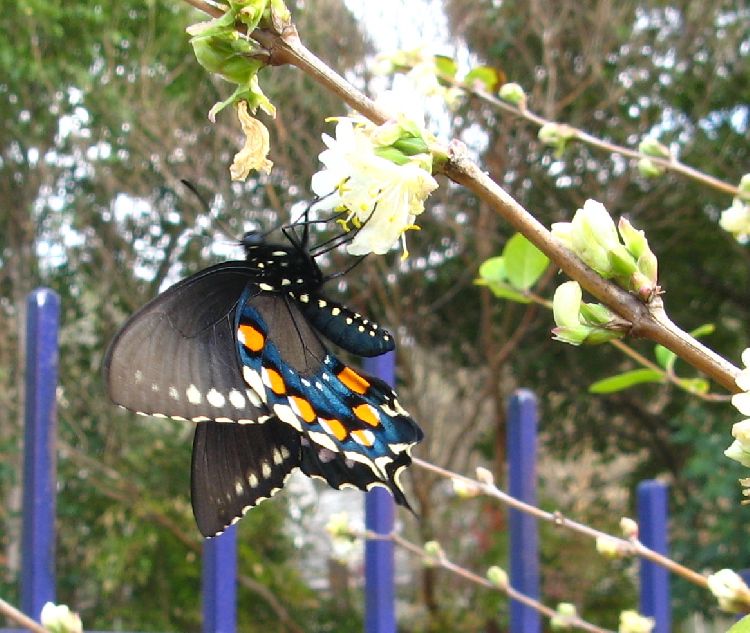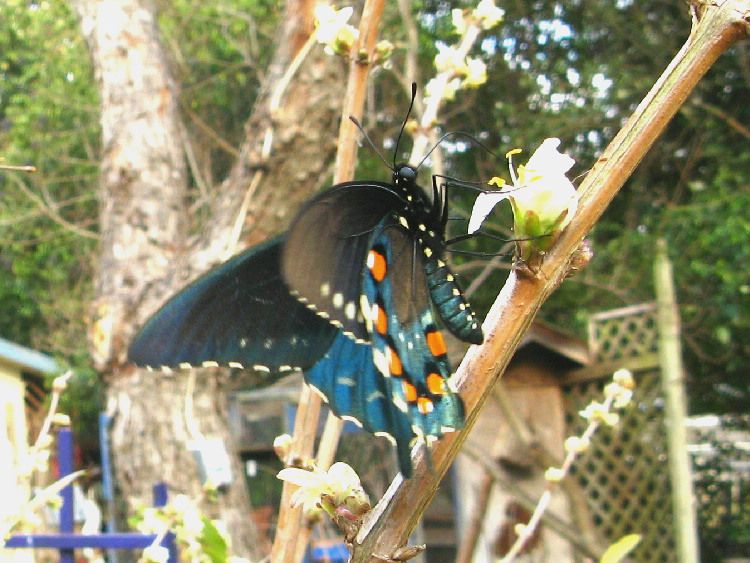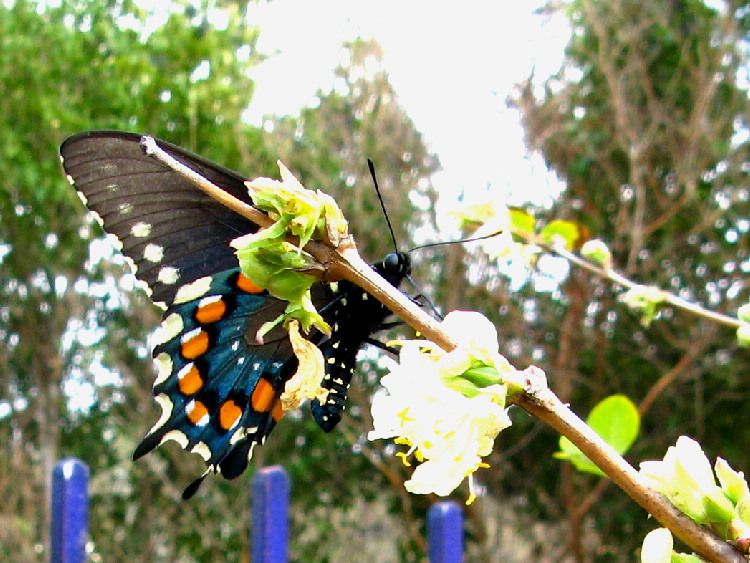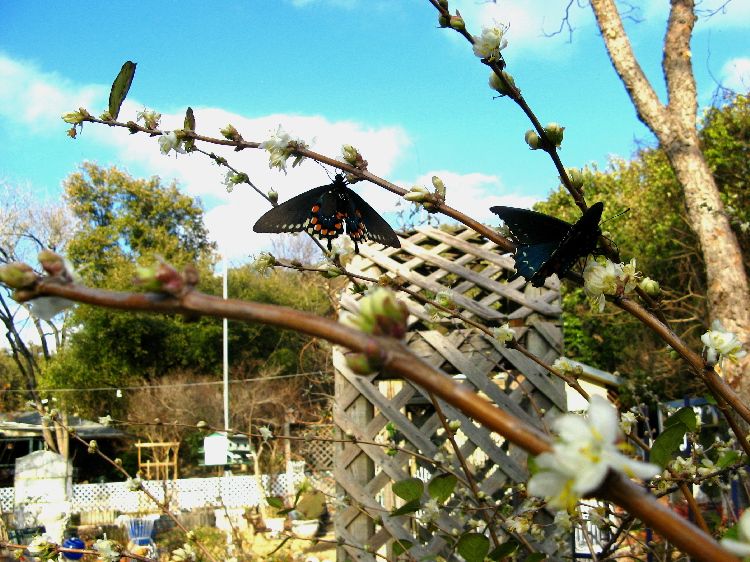 They look fresh, like they just recently eclosed, two males and a female, I think. Isn't this a little early, or shall we hope it is a sign for an early spring this year?
The winter honeysuckle is the only thing blooming for them to eat and they are certainly taking advantage of it. Two hours later they are still out there.