NEW: I.E. - Salsas, Sauces, and Soups Swaps
highalttransplant
(z 5 Western CO)
August 3, 2010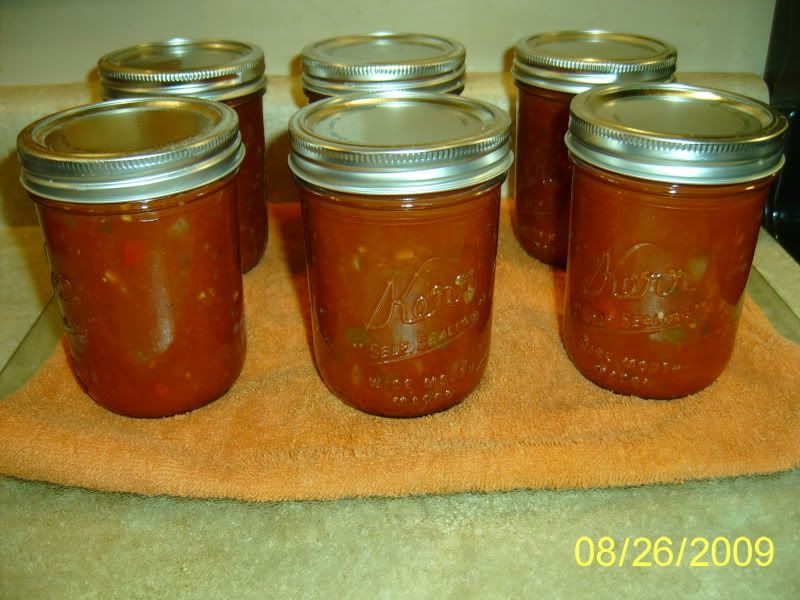 I've been looking forward to this swap, ever since I hosted the Pick-A-Peck of Peppers Swap a couple of months ago!
This will be a partner swap. For those of you that are new to the Round Robin Forum, it means that once sign ups have closed, each person will be paired up with a partner. You will email your partner directly and try to find out their likes and dislikes, then come up with some items that fit the theme, that you think they might like.
Here are the specifics for this swap:
Deadline to sign up - August 16
Deadline to mail your package out - August 21
* Please include at least 6 full packs of seeds. If you are sending opened/partial packs, please send enough to equal 6 full packs of seeds.
* These seeds should be things that you would use to make salsas, sauces, or soups. Examples - tomatoes, peppers, and cilantro for salsas. Or carrots, beans, and celery for soups.
* Please include at least one recipe for a salsa, sauce, or soup. It would be awesome if at least some of the seeds you send correspond to the recipe(s).
* Please include a little something that could be used in the making/serving of salsas, sauces, or soups. Use your imagination here. It could be a garlic press, vegetable peeler, soup ladle, or even a jar of something you've canned. It doesn't need to be expensive. It's the thought that counts here.
* Please use delivery confirmation, so that your partner can track the package.
If I've left anything out, please don't hesitate to ask questions. Either post them here, or email me directly. Looking forward to seeing what kinds of things everyone comes up with!
Bonnie