Heavenly Blue Moring Glory
I plant this every year. My husband and I just love it. It is inside my garden area growing on the fence, high above the deer reach. The deer do look at it with lust in their heats.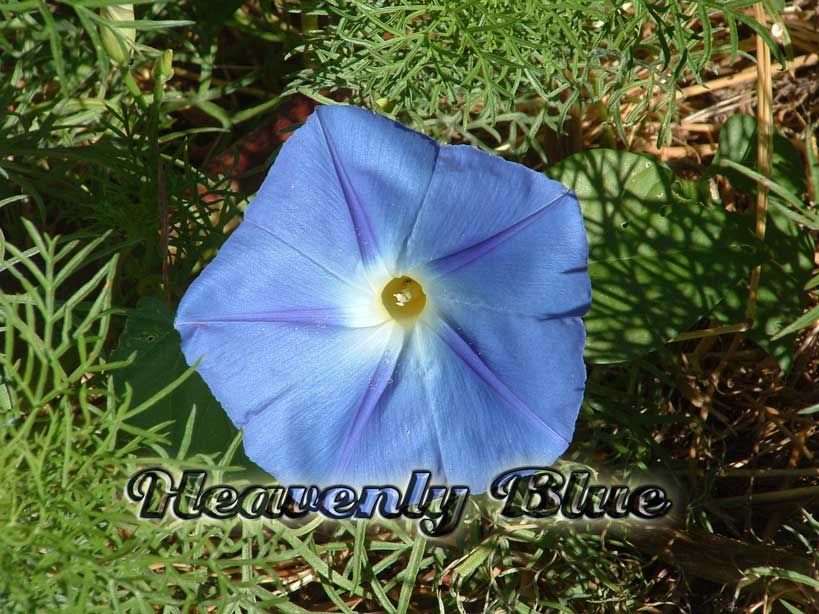 A wider angle of Heavenly Blue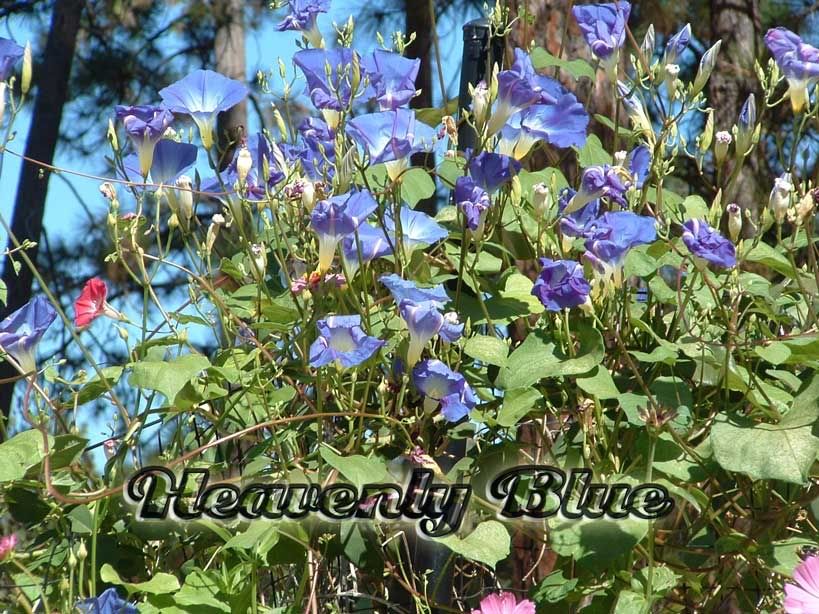 Don't you just love that lone pink morning glory in the picture?