Moose poop slurry
As I mentioned here: http://forums.gardenweb.com/forums/load/verm/msg041416518944.html?24 I have some 10 gallons or so of moose marbles. I have fed about two-cups-worth to my worms, but I was forced to mash them up 'by hand'. I don't mind that in a "yucky" sense, but it didn't seem 'efficient'. So...
Here's a picture of one of the buckets about 3/4 full of moose marble 'au natural'. In the bucket you can also see a power drill with a paint/plaster stirrer attached.

"Later that same day..."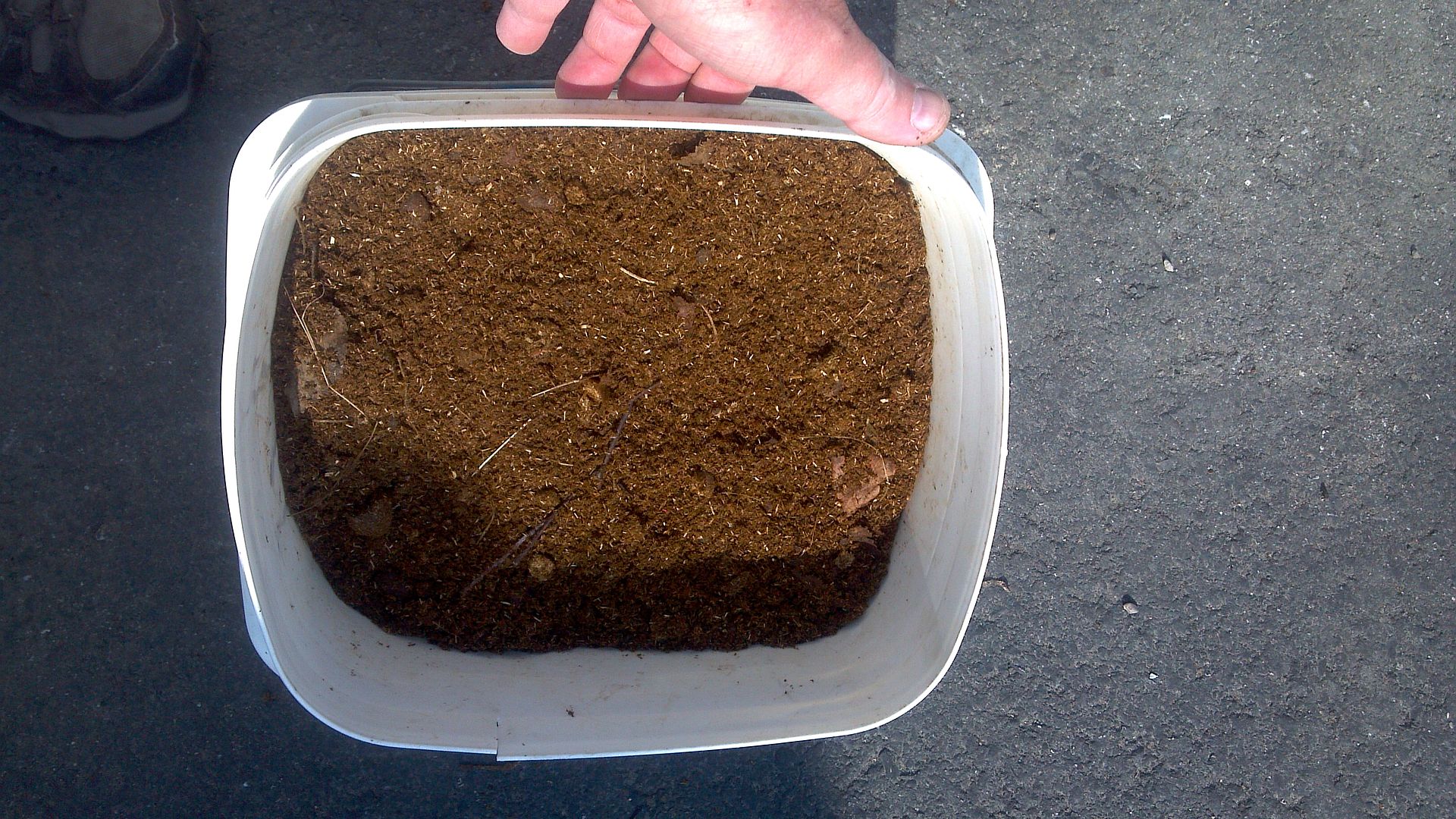 After adding water "to taste..."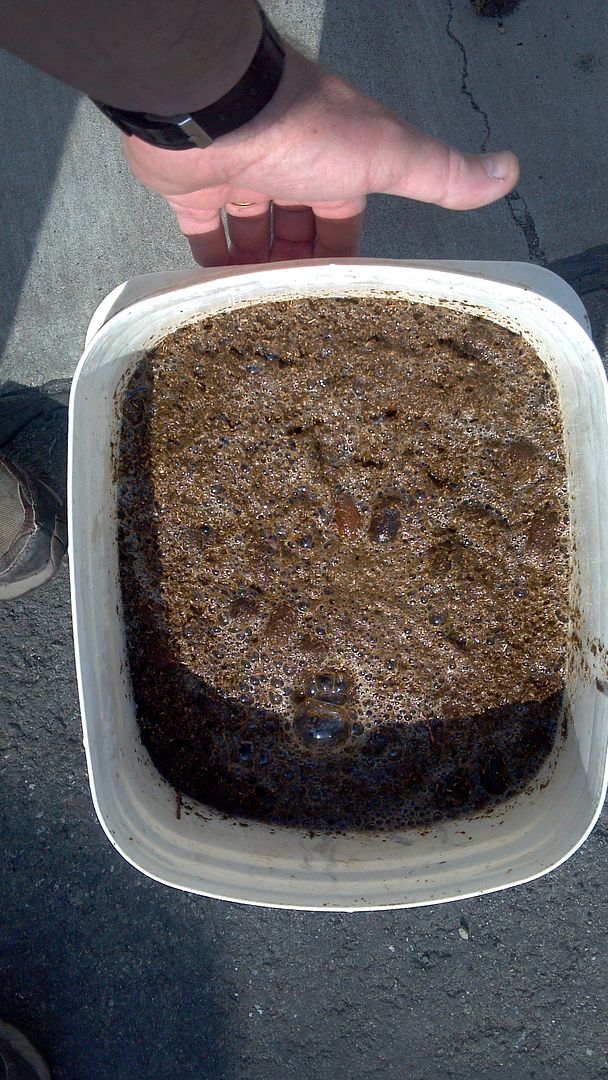 "Later that same day..."

"Later that same day and MORE water..."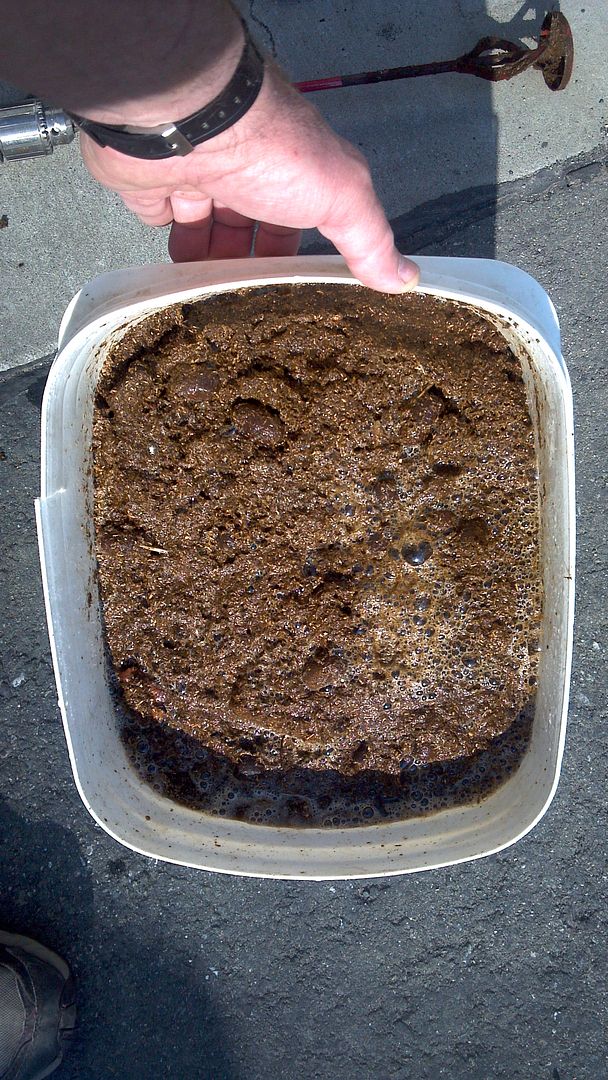 FINALLY...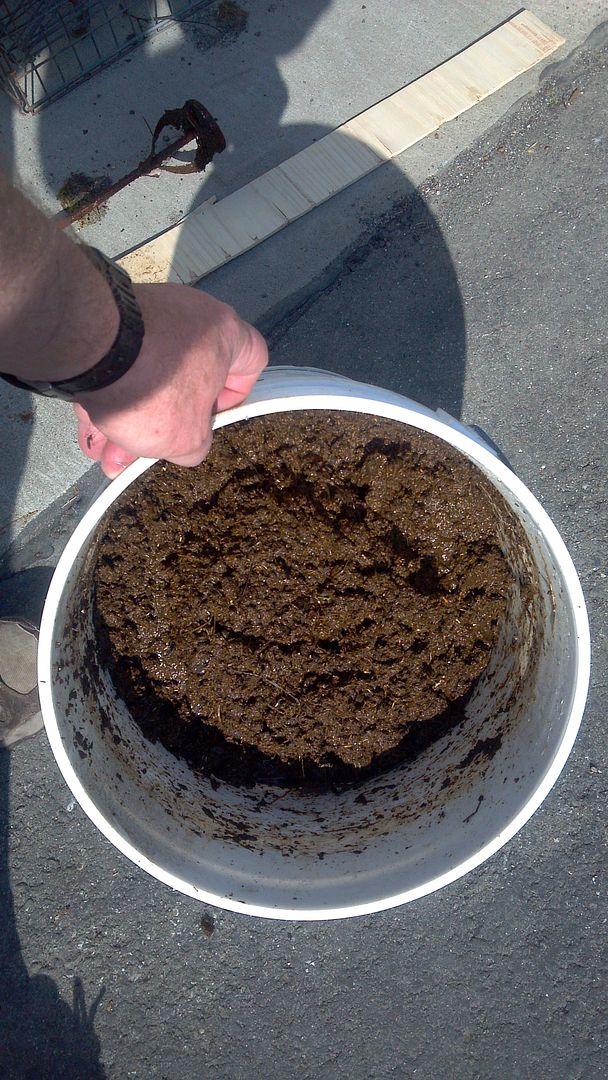 Actually it didn't take TOO long, just longer than I thought it would. It took about 45 minutes. The final slurry has the consistency of thick paste. It will hold a shape for a while which is what I was trying to illustrate in the last image.
A layer of maybe 1/2" will go on one of the indoor bins. If that turns out OK, the "cage" will get maybe an inch. I don't know, but I have my doubts about the nutritional value (to worms) that this has. I'm going to let it ferment for a few days to let whatever 'beneficial' microbes that there might be left in it after the winter, have a chance to multiply.
As always, "We'll see...",
News at 11.
Paul