New trellis finished yesterday--very happy!
reads_n_writes
(5)
April 3, 2011
Last week I had to tear down an old, rotting fence that was holding up a wisteria vine. I decided to attempt to make a new support for it. I used 20' rebar, wire fencing and some scraps of copper wire for decorations. I was really happy with how it turned out and thought maybe it might provide some inspiration to other vine enthusiasts. :D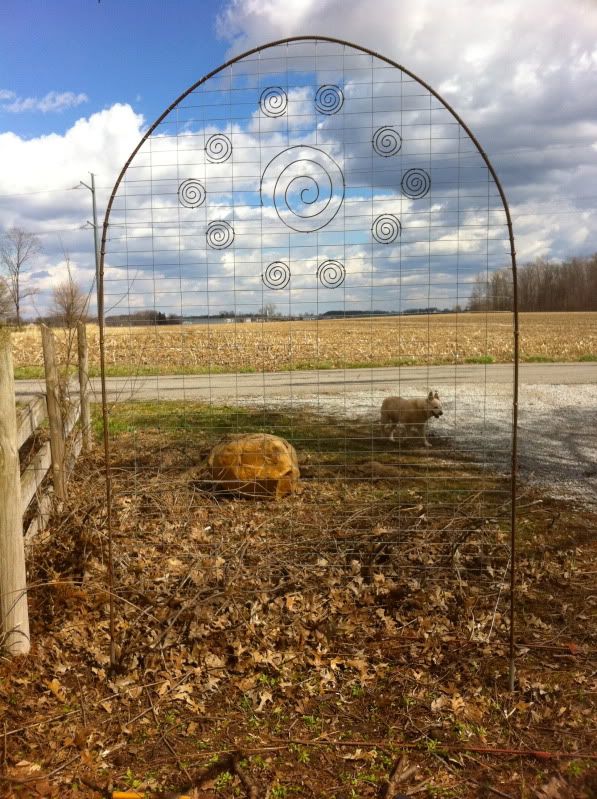 If you have any trellis pics to share, I'd love to see them!
Alina