Tomato stems popping out of ground
I noticed that there are a few tomato stems growing out of the ground near the main tomato plant.
I assume this is just an offshoot growth from the main plant, since I only planted 1 tomato in the area.
My question is do I need to pull or pinch these off because they will take away nutrients from the main plant?
Or can I let them grow because Mother Nature has taken over and it's amazing to see unexpected plant life given my lack of green thumb?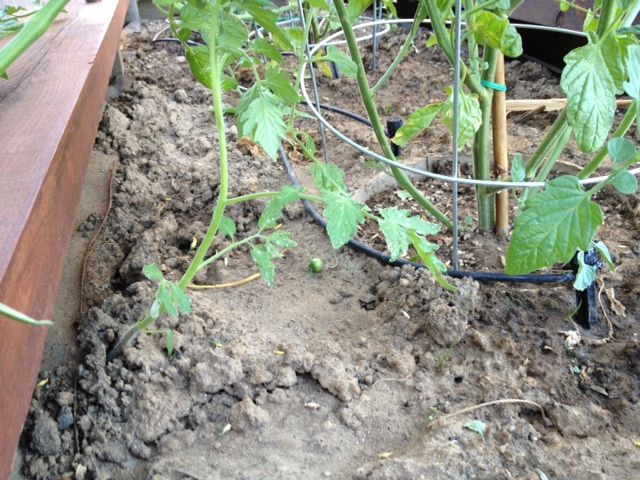 This post was edited by uscjusto on Tue, May 14, 13 at 13:36