Strange tomato leaves - bugs or desease?
Hi,
can anybody help me - what is problem with my tomatoes? I leave in Finland, and tomatoes are in the greenhouse. It has been a very hot weather here. I'll use automatic drip watering system (Blumat) and automatical ventilation.
What causes this - bugs or disease? And what should I do? These kind of leaves have been in two tomatoes so far.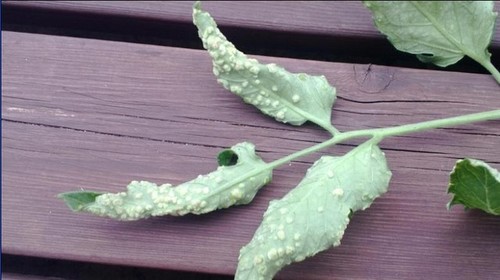 This post was edited by GirlFromNorthEurope on Fri, Jun 28, 13 at 5:17