Should this be going faster?
veronica_p8
(6/7 Pittsburgh)
July 22, 2010
I started about 100 small to medium sized worms in a bucket back in April ... They survived, ate some paper, I put some veggies in there, they didn't touch them.
Beginning of June, I moved said worms to this 18 gal bin and added about 300 more comprised of probably 30 adults, 70 juveniles, and 200 babies. These are all from sod I took up in my backyard so it's a mixed species bin, but I'd say 70% are "red wigglers"... There is probably 3 inches of bedding in the bottom of the bin.
They don't seem to be doing much! How long do you think until the population can process food? I tried a piece of corn cob ... they didn't touch it. I put a wedge of apple in there two days ago ... no worms are near it. I've been hoping they're happy (there seems to be some castings being generated) and breeding up to a decent population, or at least GROWING up so that they eat more. The bin is kept in my garage with a holey piece of cardboard on top of the bedding and the lid ajar for air circ. I don't have holes in the bottom or side. I'm going to try to turn it into a bin like boreal wormer's http://members.shaw.ca/borealwormer/ which looks VERY cool.
So,
1) why aren't they eating food?
2) how long (est) until they are a large enough population to process food/bedding and create VC for my garden or tea?
3) Does the bin look ok? I water it every 3 days or so when the top bedding starts to dry out. Photos taken after moistening (I add about a cup of water sprinkled on the bedding)
4) There are a lot of bugs.
I can keep the bin in the garage thru fall, but it can't survive out there in winter, so I will have to move it into the basement. How do people control the bugs? There are a lot of flying and crawling lil things that seem happy frolicking about in the bin, which is fine in the garage, but I don't want these things in my house. I tried the apple cider vinegar in a saucer thing. Nothing.
Suggestions on how to make it more home friendly? I could cover the top with weed control fabric, but do i need to clean it all out and put in fresh bedding for that transition? I assume the lil bugs are breeding in there, so will covering make them die, or are they a self-sustaining population now?
Interestingly, a few little spiders have moved in to control the bug population. It's kinda cool. They are the little ones that live in the corner of windows or in the corners of my basement that I leave there because there is always a pile of rolie polies underneath them.
Any suggestions are welcome. Thanks for your time :)
-veronica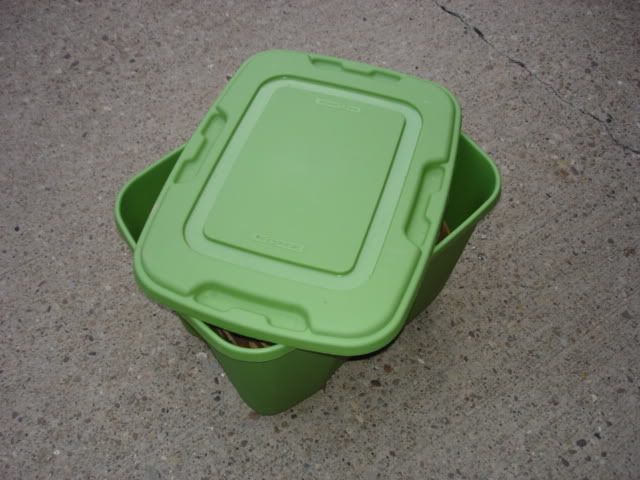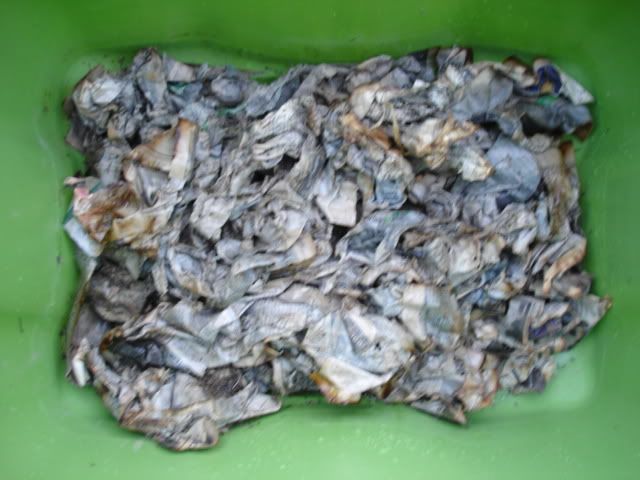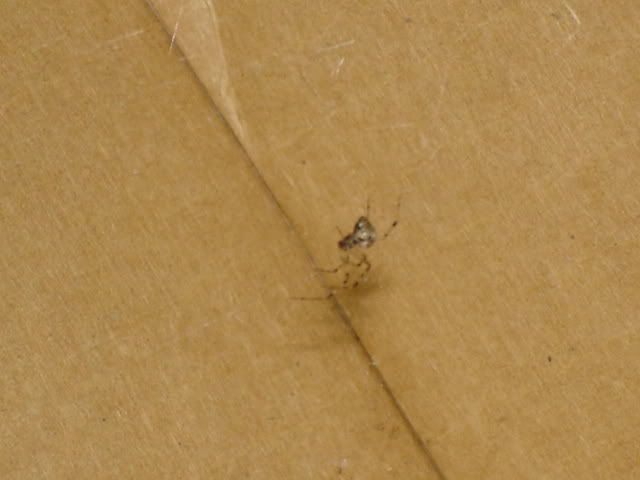 (first time posting pics ... sorry if they are too big.)