Vine suggestions for this awesome trellis
Any suggestions on what kind of vine to use for this trellis? Most likely, it will be in the pictured location which gets morning sun, then gets shaded in the afternoon by the wall. Winter temperatures could dip into the high 20s, so if I end up using a vine that's frost sensitive, I was thinking of plating it in a pot, and then wack it considerably to bring it in doors for the winter, or just leave it and replace it the following year if it doesn't make it.
My plan is to cut out a square from the deck, then cover it with the base plate shown, and then put the vine in a pot under the base plate and have it climb up the trellis through the hole on the base plate.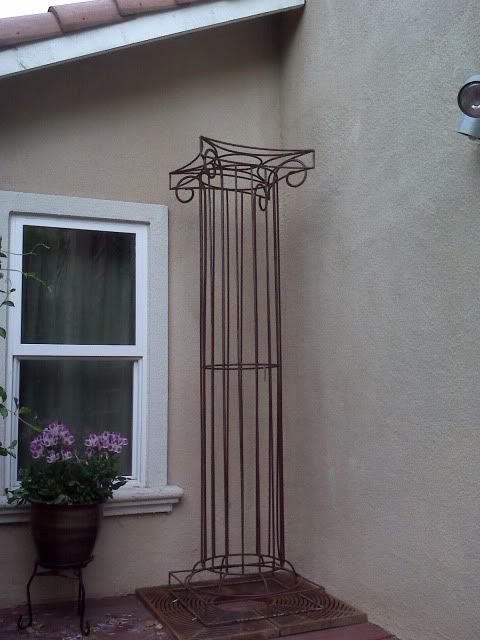 Your suggestions on what kind of vine to use will be greatly appreciated. Ideally, I would like something that's long-blooming and won't overwhelm the trellis.
I was thinking of a blue Dawn morning glory, but will this trellis be too small for it, and will it bloom in a morning sun location?
Any other ideas?