The 'new' Hill Country Gardens -- WOW! (lots of pix)
roselee z8b S.W. Texas
March 10, 2011
What many of us have deemed our very special Texas hill country hidden treasure, Schumacher's Hill Country Gardens, is under new ownership and WOW! What a change! The new owner is Andrea and I think it should be named Andrea's Hill Country Gardens :-)
Here's the front ...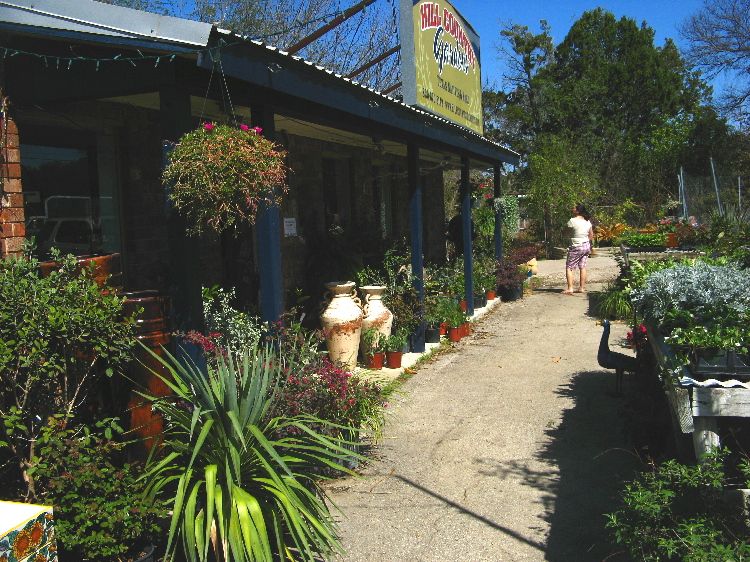 And here's Andrea! ...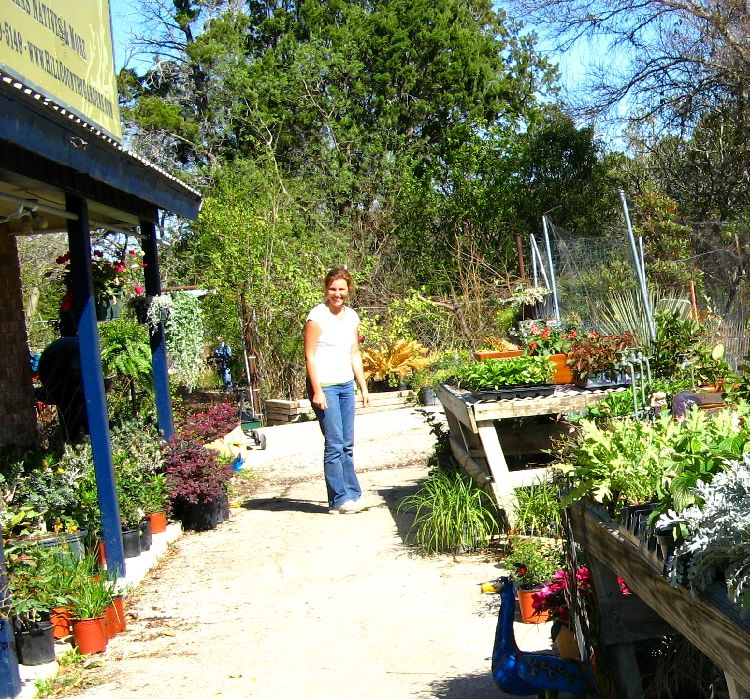 Everywhere you look you see wonderful plants artistically arranged with garden decor such as these beautiful pots ...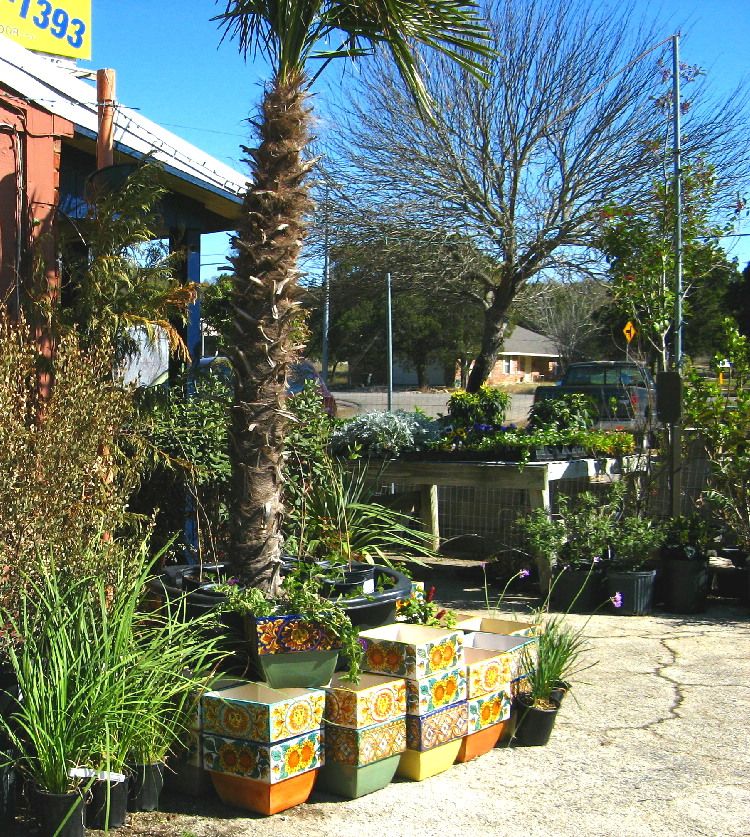 I especially liked these face pots ...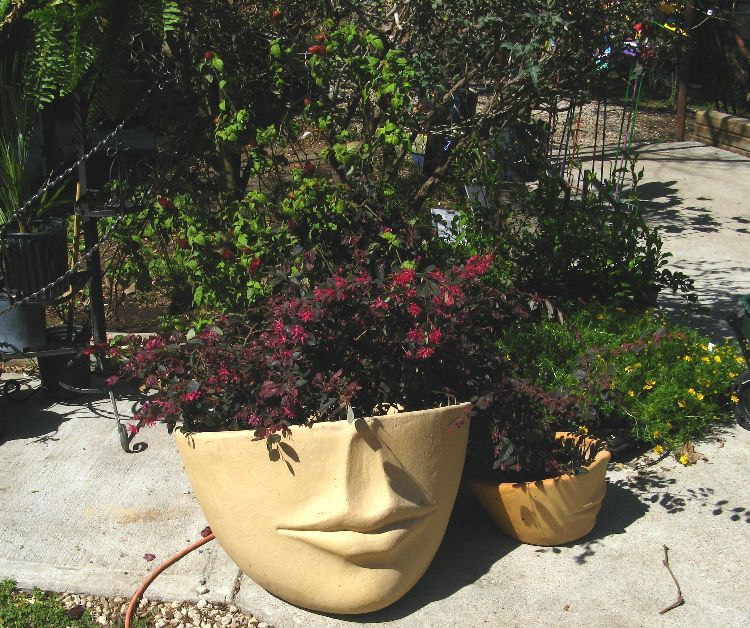 More. At last a strawberry pot that's big enough to hold some stuff ...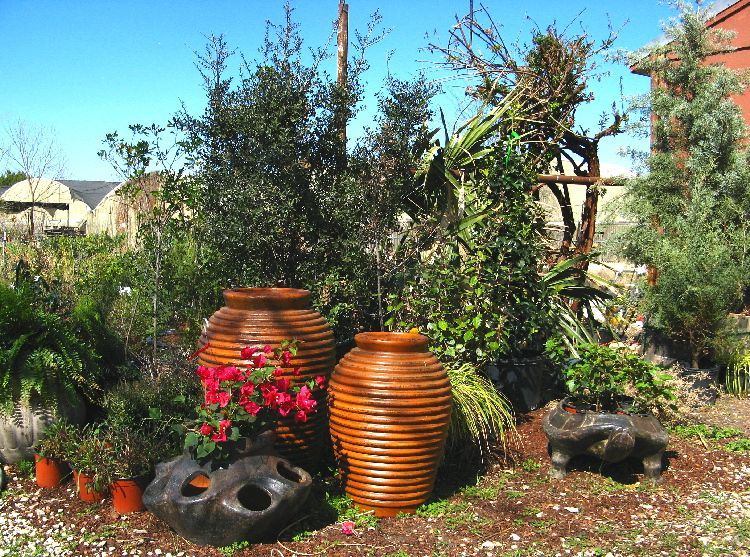 Everywhere you look are these little vignettes of plants and garden decor ...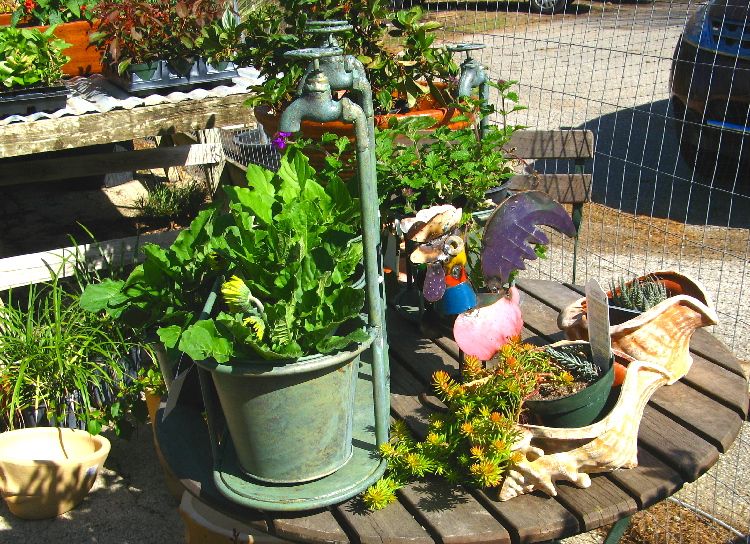 I liked this funky peacock ...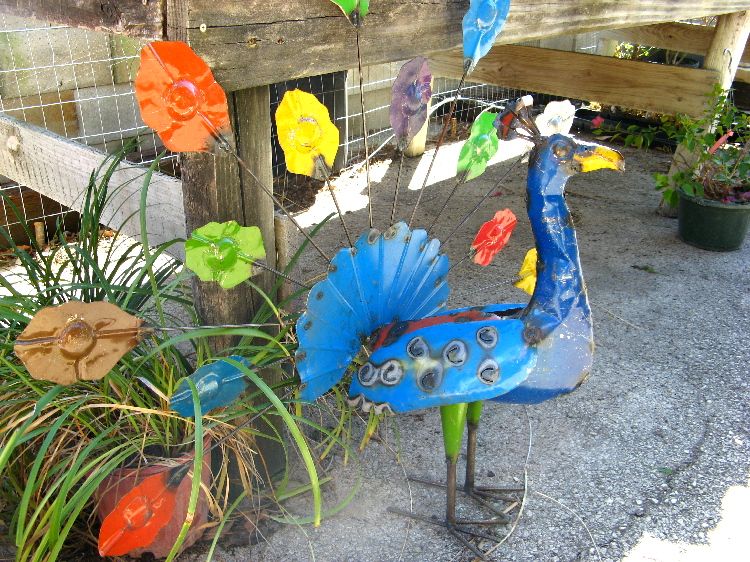 There was so much I can't possibly show it all, but Bob wanted me to be sure and include his favorite, a doggy pot stand ..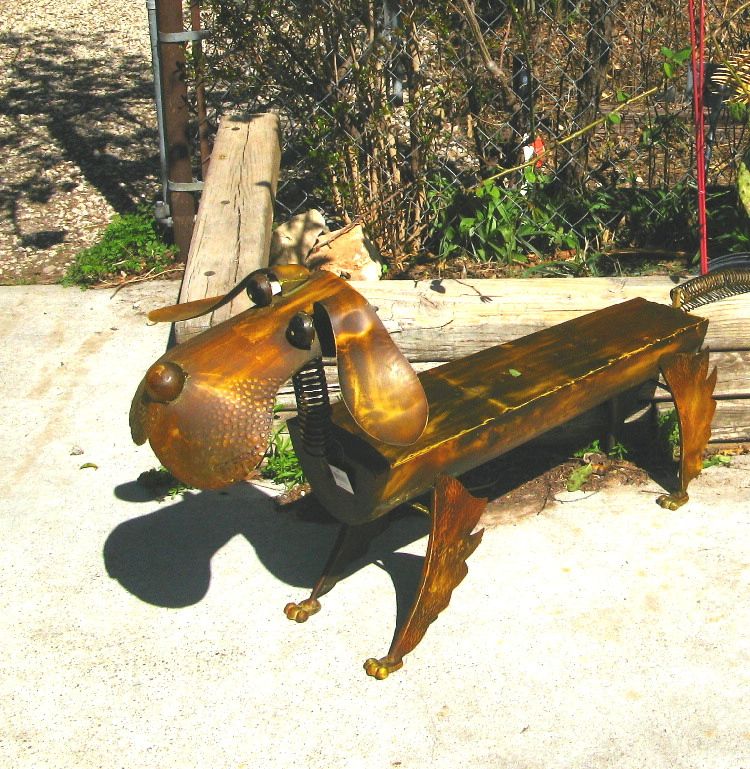 I liked the real dog - a friendly yet capable guard! And look -- the pond is bright and clear and waits to receive the lilies and pond plants sitting around the edges. Also the display gardens are clean as a whistle and waiting to spring to life. There are many nice places for hubbies to sit and read a book while the wife shops, or vice versa ...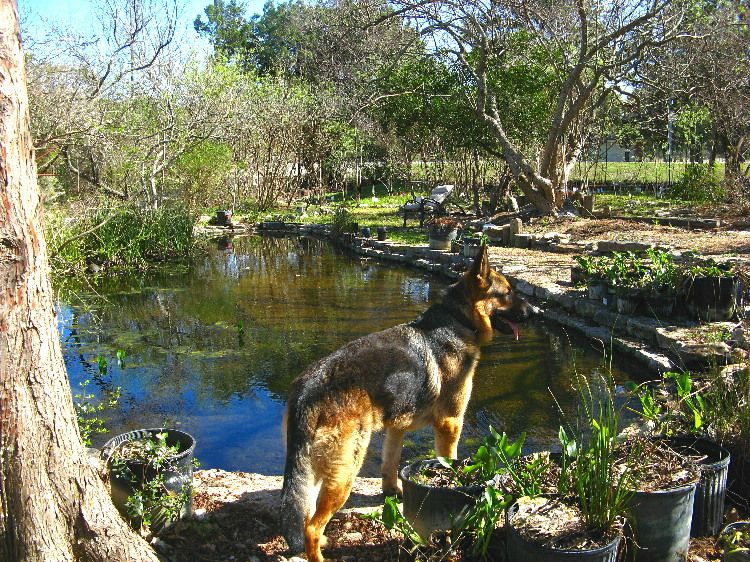 The front door shows an interesting pot hanger and an oopsie surprise for the photographer :-)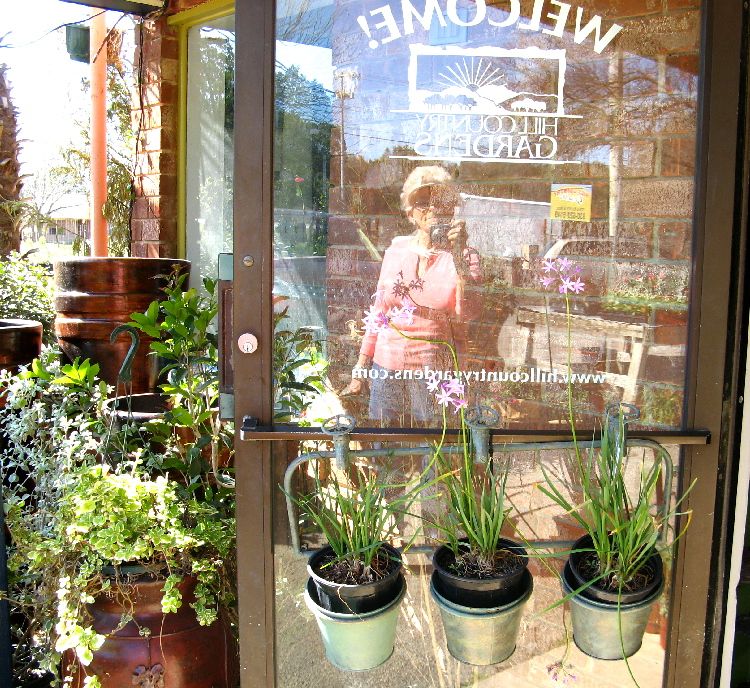 Andrea in the big greenhouse. Unfortunatly, the greenhouse plants took a heavy hit when the pipes froze in our unusually cold winter, but Andrea takes a positive view of everything and says she now knows the system inside out by having to repair it. What's left of the greenhouse plants is being trimmed back and repotted with many more plants being propagated on site as usual ...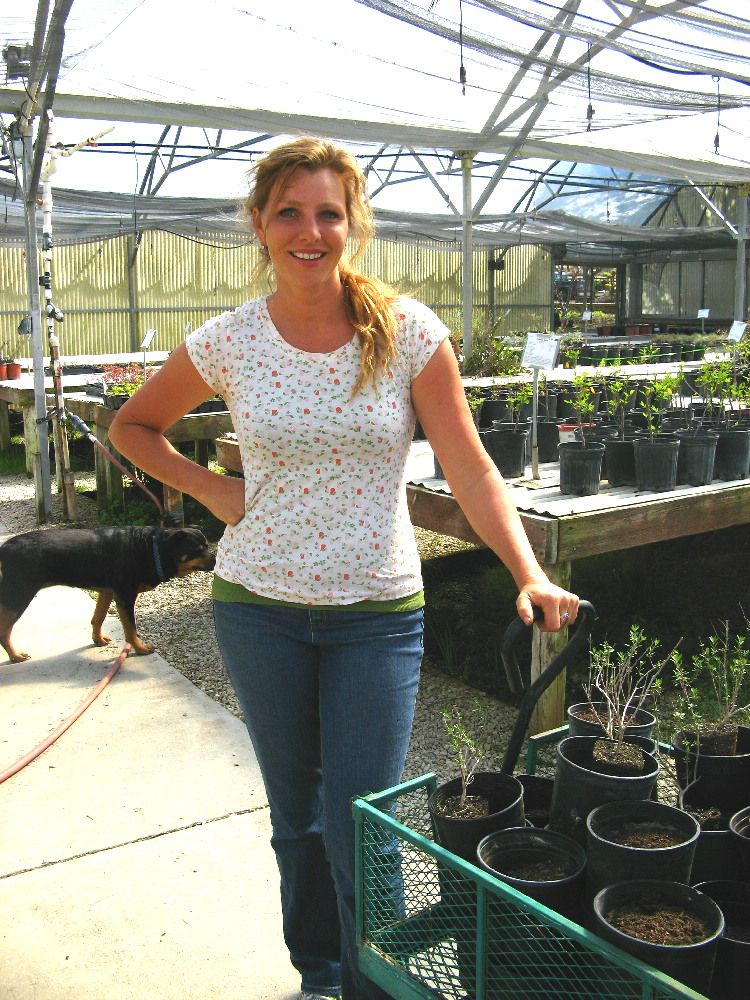 The inside of the store has been revamped too. Here's Andrea ringing up my loot ...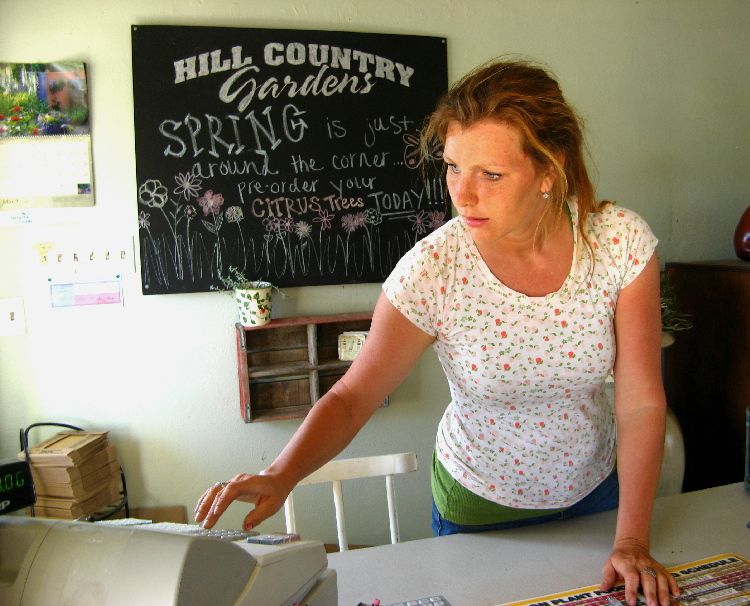 It looks like Andrea is going to specialize in Texas natives and other drought tolerant plants which made the nursery such a draw for many of us. One of my finds was Dalea greggi, Trailing Indigo Bush, which I haven't seen in San Antonio nurseries ever! She's also brought in large trees and shrubs as well as herbs and veggies. I also bought a nice rosemary plant and got replacements for my frozen bulbines among other things. But as usual I remember things I wish I'd gotten and now -- guess what? I have to go back :-)
Here's the very reasonable price list ...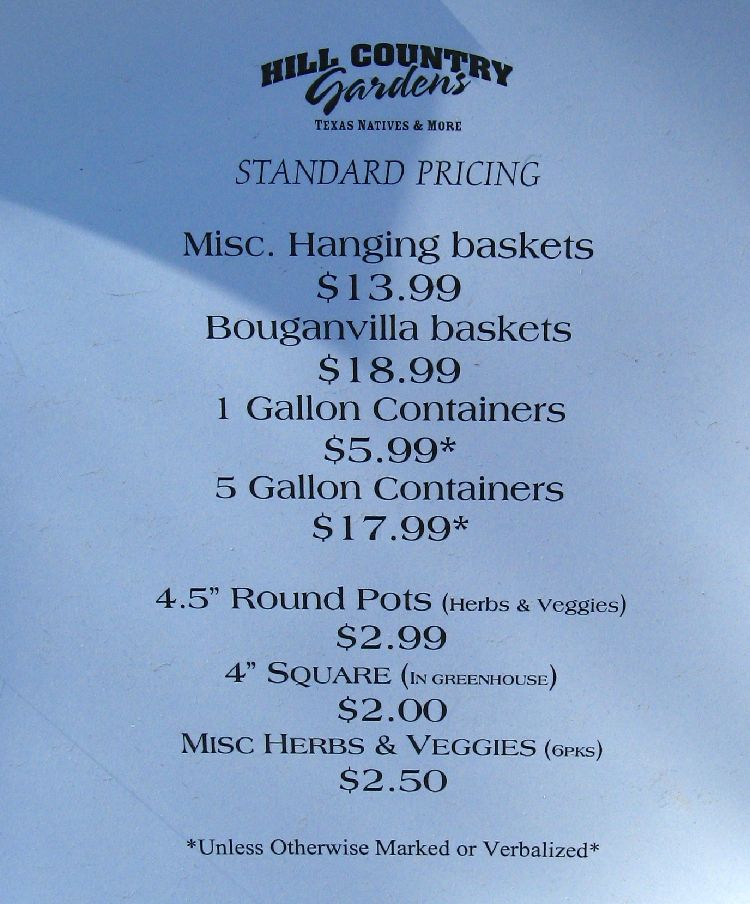 We wish Chip the very best in his retirement. And no, I don't own stock in the place. I have just loved it for a very long time and am happy to see it's wonderful rejuvenation under such capable hands as Andrea's.
Here is a link that might be useful: Hill Country Gardens ...