90+ degrees and my tomatoes are flowering
sandpapertongue
(7a VA)
June 17, 2014
This is my first year growing tomatoes and it's crazy how much I am enjoying it. Watching my plants grow is like being a proud parent -- "Almost 3 feet tall now! And look at all these fruits forming!"
I have 2 Lemon Pears (I bought them without research and have since discovered that on Gardenweb, they are pretty much universally despised) that have been flowering and forming tomatoes beautifully. I also have other plants (Black Cherry, Ponderosa) that I grew from seed and are growing nicely, but I started late and they don't have any flowers yet.
We have had great weather up to now, but this week we are looking at 5 days in the 90s, possibly getting up to 97 degrees tomorrow. So what does this mean? I know that when it's over 92 degrees, the flowers won't be able to pollinate, so all those unpollinated flowers right now won't be able to form fruit. But does that mean when it cools down again, the tomato plant will go back to producing fruit? Or does the plant switch modes and focuses on ripening the existing fruit?
Basically I asking, is my Lemon Pear production going to be done once the weather is hot, and is it hopeless for my not-yet-flowering plants to ever get fruit?
Our summers are usually hot, with several days over 90 degrees but we have had Julys and Augusts with weeks in the 80s too. I thought I was in zone 7a, but it might actually be 6b if it makes any difference.
Thanks in advance for dealing with all these questions from a newbie!
The Lemon Pear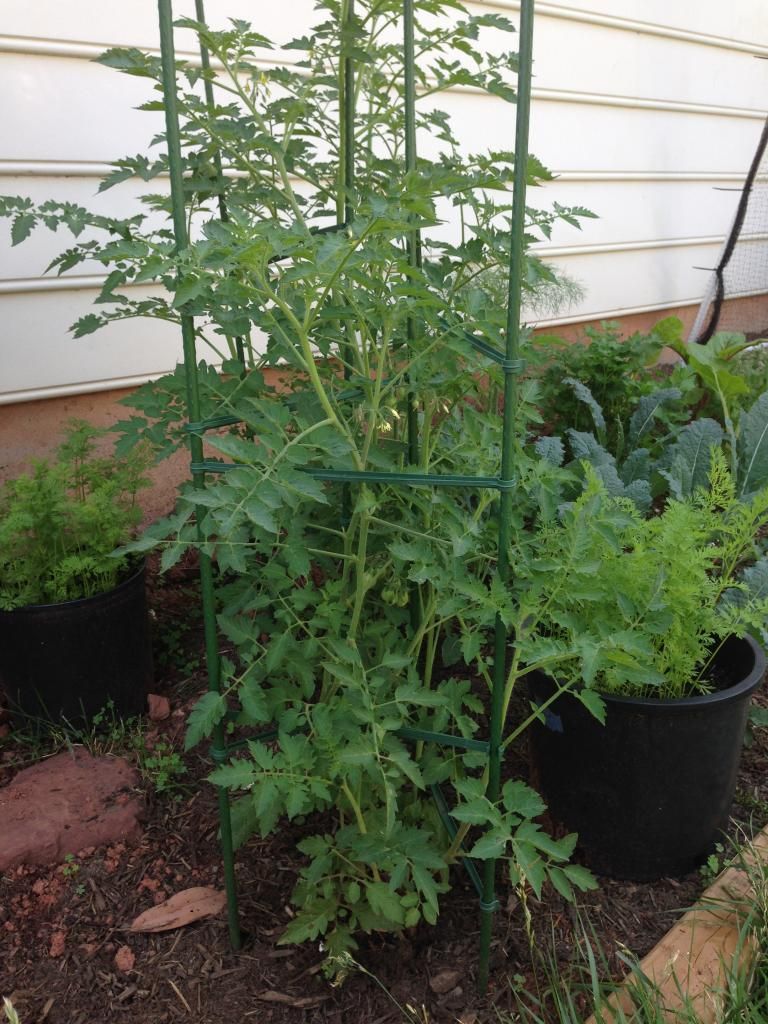 Growing fruits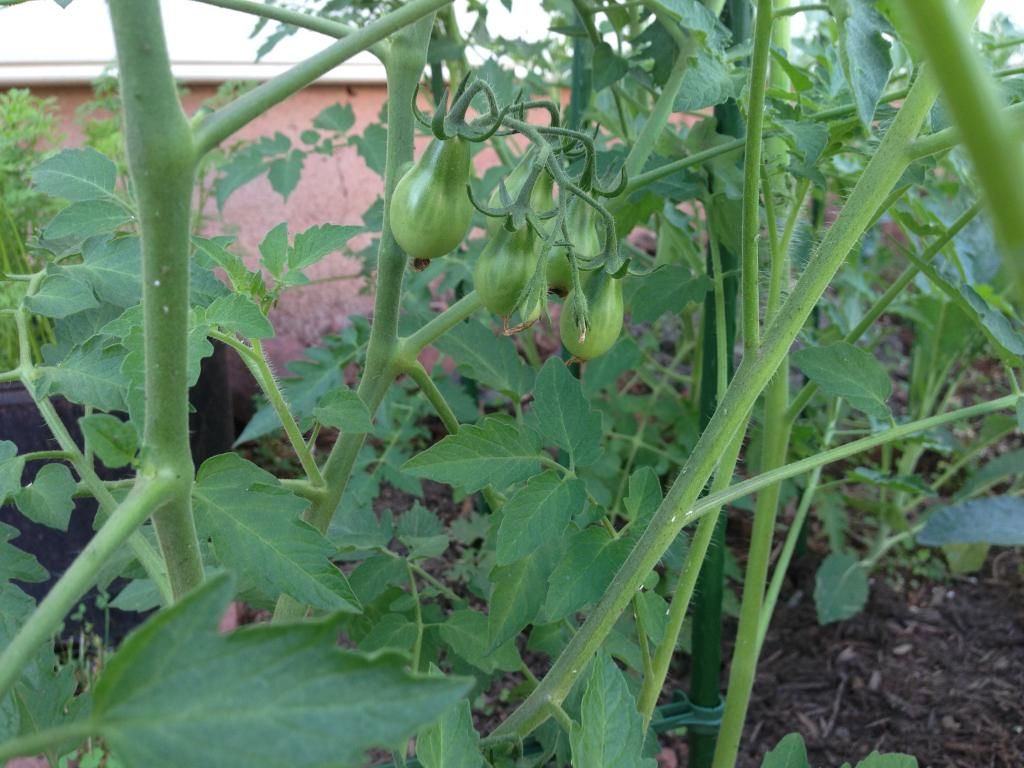 Each plant has 5-6 flower clusters right now